They say that Estonians are the most stationary nation in Europe – thousands of years ago, our forefathers gathered on this land and decided to stay. We carry with us traditions and wisdom that has been passed down from generation to generation. The roots of our story go way back. Now we look back and appreciate our old recipes and ancient customs. We want to prepare traditional dishes in a way that all Estonians know and love while also adding a contemporary touch.
During the Middle Ages, beef was often served during celebratory dinners of the Livonian elite. Baltic German cooks used beef to make meatloaf seasoned with herbs and spices, meatballs and fillings for various meat dishes. An average farm would slaughter one bovine animal and a few calves per year. Steak tartare with raw egg was popularised in 20th century France and made its way to Estonian restaurants soon after.
Course: starter

Serves: 4

Preparation time: 1 h

Difficulty: easy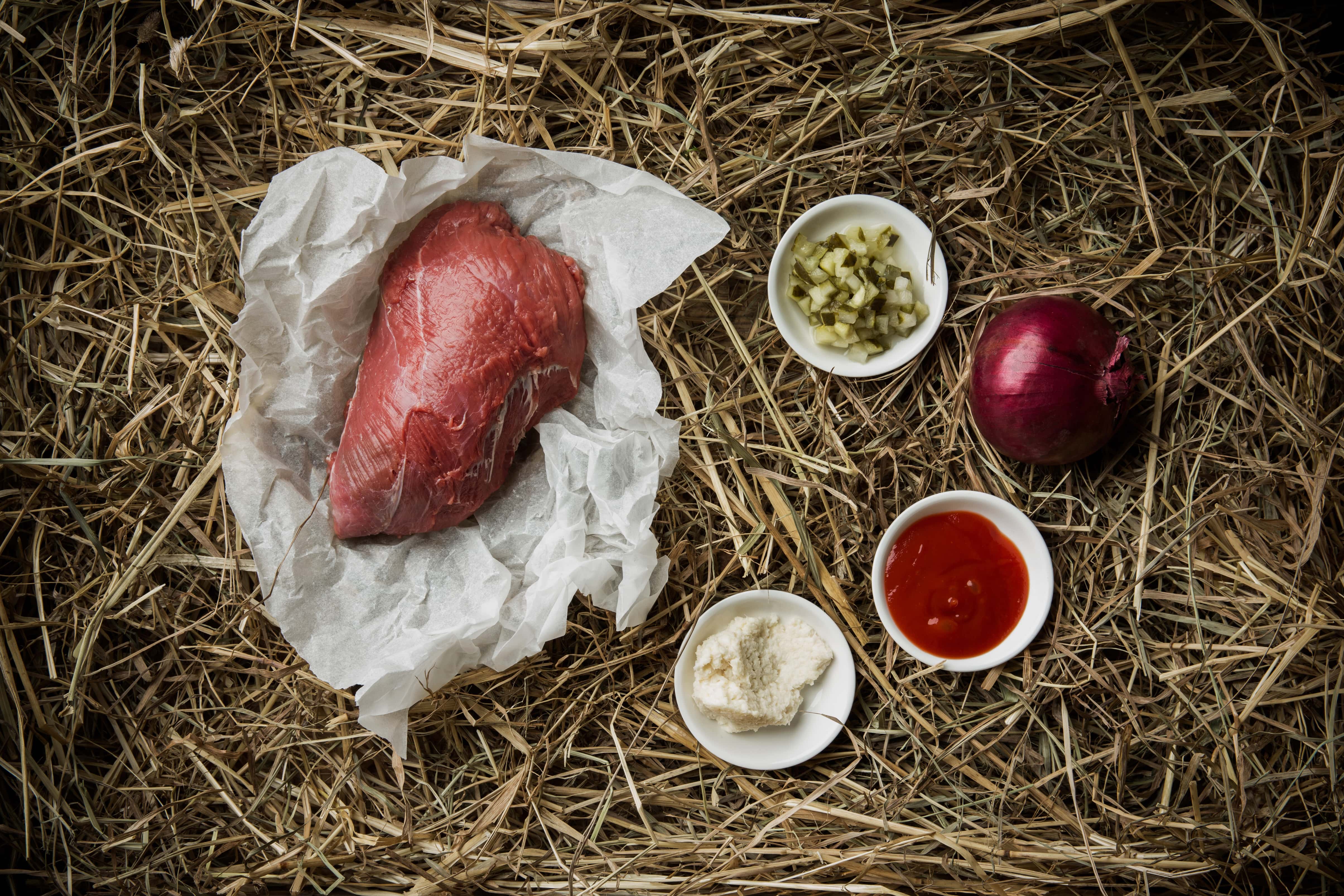 Ingredients
300 g beef rump (or tenderloin, strip loin, shoulder clod)
Half a small red onion
1 pickled gherkin
2 tbsp capers in brine
10 g chives (if desired)
6 slices of toast
10 g butter
Sauce
100 g ketchup
20 g horseradish (tinned)
12 g dark sugar syrup
10 g Worcestershire sauce
6 g Tabasco
Pinch of salt
Directions
Different parts of beef can be used for Boeuf à la Tartar. The tenderloin is most commonly used, but shoulder clod, strip loin and rump are also suitable. Chop the meat into small pieces (approximately 4 x 4 cm) and season with salt. Place the meat in the freezer for about 30-40 minutes until it becomes solid and grind the meat through a meat grinder.
For the sauce: weigh the ketchup, horseradish, sugar syrup, Worcestershire sauce, Tabasco and salt and place into a bowl. Using a hand blender, mix everything together into an even mass.
Chop the chives, pickles, capers, and peeled onion into small pieces.
Mix together chopped beef, sauce, chives, gherkin and onion.
You can toast the bread either in a hot pan or in the oven. Butter the toast on both sides (with soft butter).
Serve Boeuf à la Tartar with golden toast.
If desired, make a hollow area in the middle of the Boeuf and add in a raw egg yolk.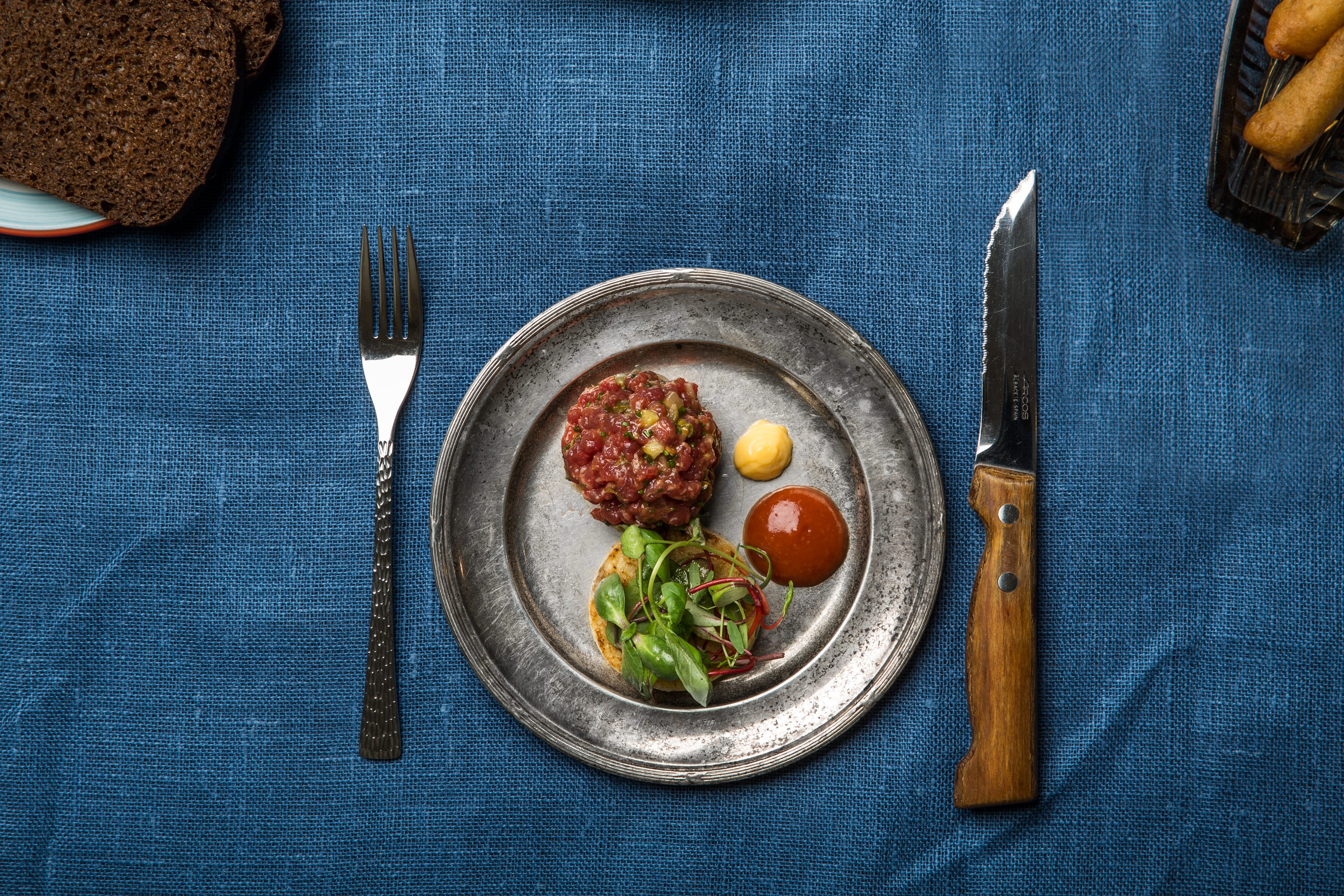 Photos by: Johannes Hõimoja