April 5, 2023 | London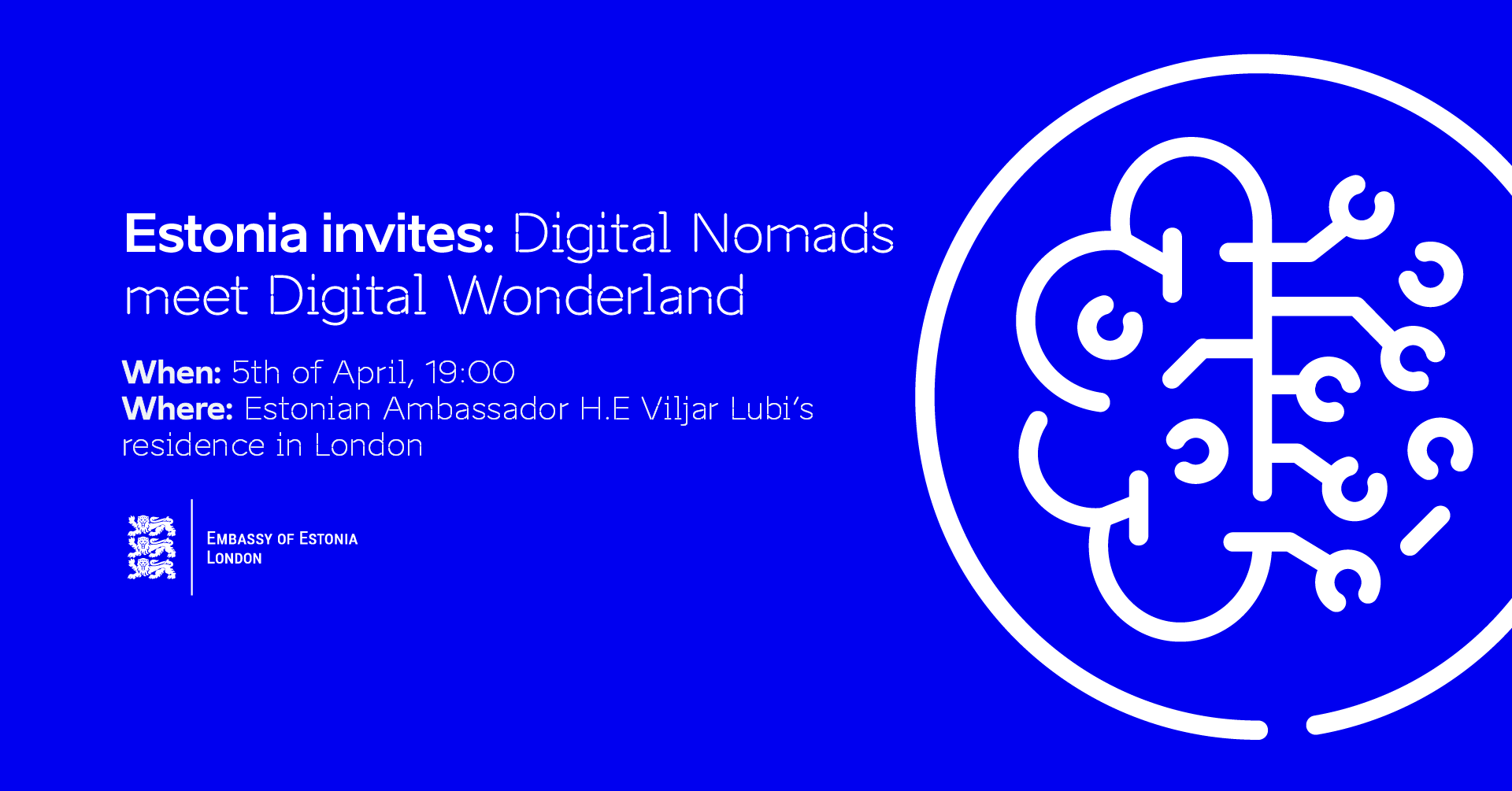 Effortlessly accessible and compact, you can take your business anywhere in Estonia and still have all the time in the world. Choose to spend your days enjoying Tallinn's busy startup scene, walking in pristine Nordic nature, connecting with the lively digital nomad community, or simply getting a restful night's sleep. Even with 24 short hours, everything's possible in our digital wonderland.
We invite you to join a meetup for digital nomads in London, hosted by Visit Estonia and the Estonian Embassy in London.
At the meetup, you'll have the opportunity to:
Network, connect and share experiences with other digital nomads.
Learn about Estonia's possibilities for digital nomads, including the Digital Nomad Visa.
Discover supporting services like the e-Residency program to help you with your digital nomad journey.
Interested in attending? Let us know if you're coming. RSVP by the 30th of March. Please bring your ID; you'll need it to enter the event.
Please note we'll send you an email to confirm your attendance and event details by the 3rd of April.
This meetup is funded by the European Union.