1 or 2 nights
Estonia's largest and third largest island are almost addictive: it is best to spend one's summer holiday away from the mainland, in a completely different scenery, while staying at a tourism farm; whereas in the winter, it is superb to relax at spas.
Exciting destinations also include the famous Kaali Meteorite Crater Field, which are the first scientifically proven meteorite craters in Europe and the Panga Cliff, perfect for scenic walks; the Järve beach, which is a great spot for sunbathing. Small islands Vilsandi, Abruka, Ruhnu and Viirelaid are great locations all year round.
You could choose to drive there or take a local bus and cross the straight by ferry. Another option is to fly – there are many flights from Tallinn to Kuressaare (largest town in Saaremaa) daily. 
Or drive one way and fly the other. 
DAY 1
Departure to Saaremaa (Duration ca 2h)
Ferry from Virtsu to Kuivastu
Lunch on Muhu island, at Vanatoa farm-restaurant, followed by a visit to  Koguva Village
The village of Koguva on the west coast of Muhu Island is one of the most outstanding examples of Estonian peasant architecture.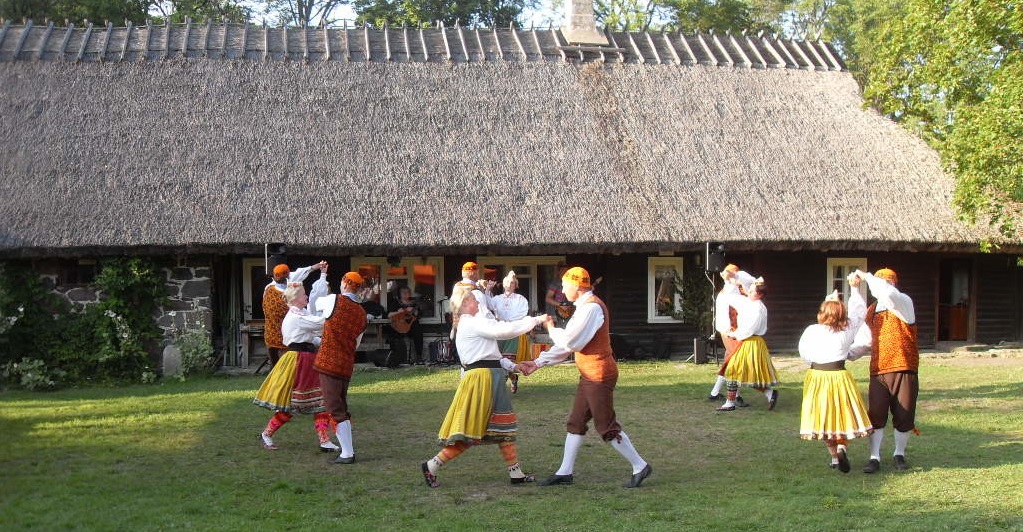 At around 15.30 arrive at Pädaste manor.
The centuries-old Pädaste Manor on the island of Muhu is the only five-star hotel outside Tallinn in Estonia. The fully renovated manor complex has been turned into a luxury hotel and a spa complex.
After check-in have time to relax, visit the spa, unwind in the manor houses´ well-groomed park.  Perhaps check out if the manor house is offering a multiple-day retreat, what they occasionally do. 
A dinner in restaurant Alexander promises to be an experience – they have been nominated the best restaurant in Estonia many times.
DAY 2
After breakfast departure to Angla Windmill park and perhaps take part of the bread workshop. If you are interested in mediaeval architecture and art, visit  Karja Church - built in the beginning of 14th century, the church has retained almost unchanged its initial shape and is one of the richest of sculptures in the whole Northern Europe. Karja church is the smallest church on Saaremaa.
Saaremaa is famous for its meteorite craters at Kaali Meteorite  field  - legends of Ultima Thule are attached to it and it is the rarest nature wonder in Estonia and most spectacular of a kind in Eurasia.
By lunch-time you will arrive in Kuressaare – the largest town in Saaremaa. It offers many ambient cafés, restaurants, so surely you will not go hungry.
Another option is to check out schooner "Hoppet" – if it is not sailing to nearby Abruka island, it should be docked by Kuressaare Castle  and serving as a restaurant – offering only the local produce, be it catch of the day or Saaremaa famous lamb.
If you are not in a hurry back to Tallinn this evening, why not extend the stay to two nights. Take a sunset cruise on the already mentioned Hoppet and stay in one of many Kuressaares´ spa-hotels. Perhaps even try one of many Saaremaa gins, along with tonic they have as a tradition brewed from the Market Square Christmas tree…
But if duty calls – enjoy a day in Kuressaare, have a dip at the beach and catch a flight back to Tallinn.