Estonia is a small country with distinctive regional differences and one of our many our perks are relatively short distances and very low population density. We have fascinating history, great biodiversity, one of the cleanest airs and food in the world; food which is often put on par with top notch Nordic cuisine. Top that up with precision and quality in service and our fondness to small and pristine, and you will have a perfect formula for a delightful mini-holiday.
This 2020 has brought Estonia on RALLY and FOODIE map! We hosted FIA World Championship race in rally and 2020 European stage of the Olympics of gastronomy - Bocuse d´Or is held in Tallinn. 
Hereby, we have gathered some ideas how to indulge your taste senses in an, perhaps, unexpected location, in only a few days travelling around Estonia. 
For a tailor.made program and bookings, please contact a local destination management company.  Find a list HERE.
Day 1
Arrival to Tallinn. Check in to a hotel of your choice. See a list HERE. 
As of present, autumn 2020, most international flights arrive to Tallinn in the late afternoon or evening, we consider Day 1 as a day of arrival and settling in. Perhaps dine in or ask the hotel for recommendations based on the location of the property. 
Day 2
Breakfast at the hotel. 
Pick-up from the hotel for a day out-and-about. 
Culinary excursion in UNESCO World Heritage Old Town where you can experience the smells, flavours, and stories of Estonian cuisine. You will also get to see some of the most beautiful parts of the Old Town and listen to exciting stories about the history and present-day of Estonia. 
Tallinn Old Town is the best preserved Gothic Old Town in Northern Europe boasting unique churches, medieval fortifications, winding cobblestone streets and enchanting architecture.
Lunch in the Old Town at restaurant Cru. Inspired by the historical atmosphere, Restaurant Cru aims to strike a balance between classic and modern cuisine, making any culinary experience truly timeless. 
Dmitri Haljukov, the head chef of the restaurant Cru, was representing Estonia in the chef Olympics final Bocuse d'Or in Lyon 2015.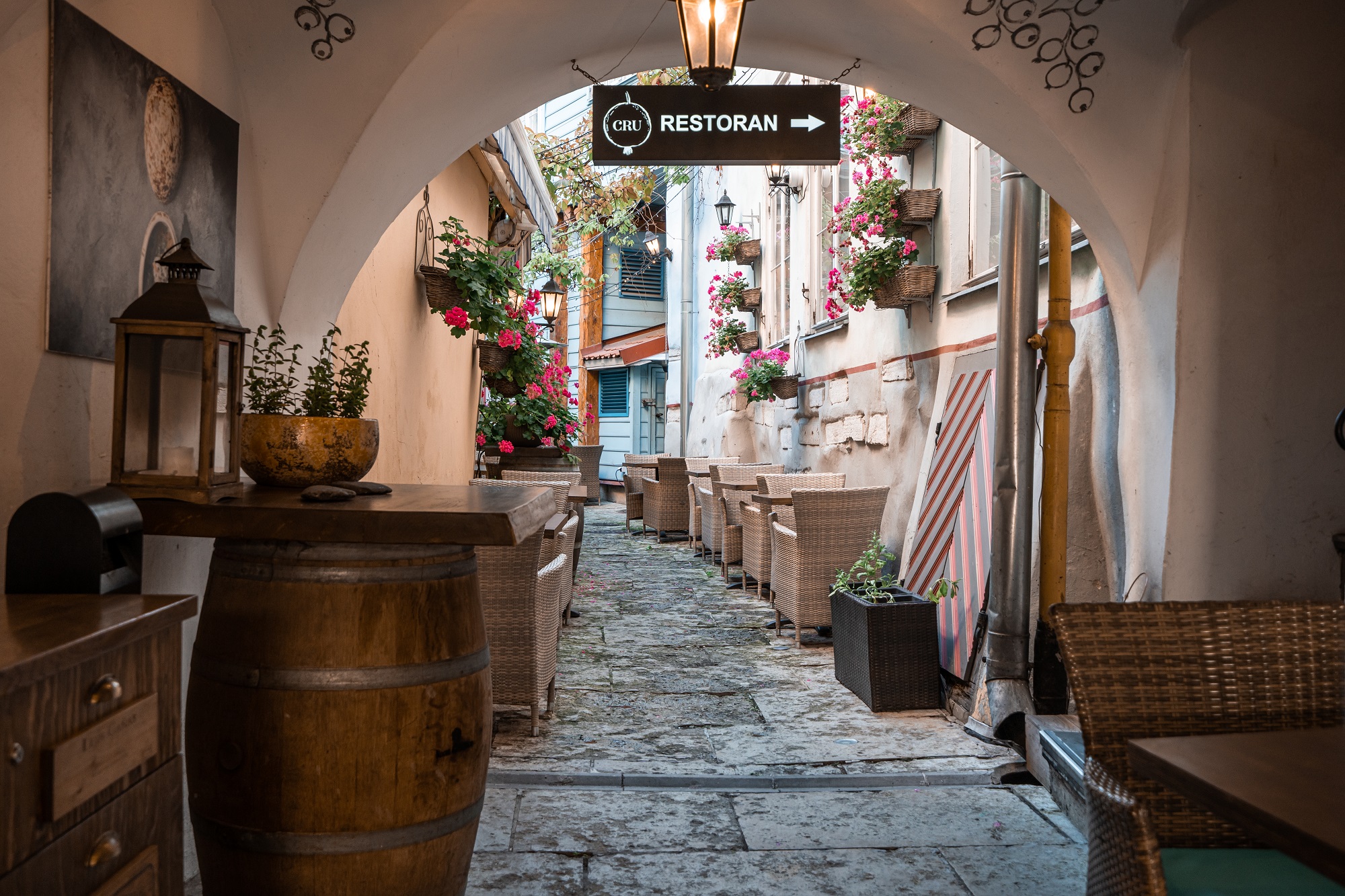 Day continues by visiting Telliskivi Creative City -  the formerly industrial but currently high-design district of Telliskivi with its studios, galleries and bohemian surroundings.
 On the way to Telliskivi you will pop in to the newly-restored Baltic Station Market - market complex is the most modern of its kind in Estonia, bringing an extraordinary range of items together under one roof, with everything from children's clothes to tasty street food. 
Visit to a new world class photo exhibition space "Fotografiska". Fotografiska is an internationally recognised museum of photography with its roots in Stockholm. It is a meeting place for art, good food, music, design, and open mindsets. The concept of the Fotografiska includes an exhibition and event area, a café, a restaurant, and a fine-art photography shop.
Dinner at Fotografiska. From leaf to root, from nose to tail! The zero-waste  restaurant offers you a sustainable culinary experience with fresh local products, good honest flavours, and an environment-conscious attitude. 
Culinary lead at Fotografiska, chef Peeter Pihel has put together a menu introducing Estonian tastes and the zero-waste concept in the restaurant.
Peeter has a global experience from restaurants in Estonia, Sweden, and France. Such as Fäviken Magasinet in Jarpen Sweden and Fulgurances in Paris France. In 2017 Peeter was a chef for the Estonian Presidency of the Council of the EU.
For a nice cocktail stop we will visit Juniperium, the first open artisan gin distillery in Tallinn.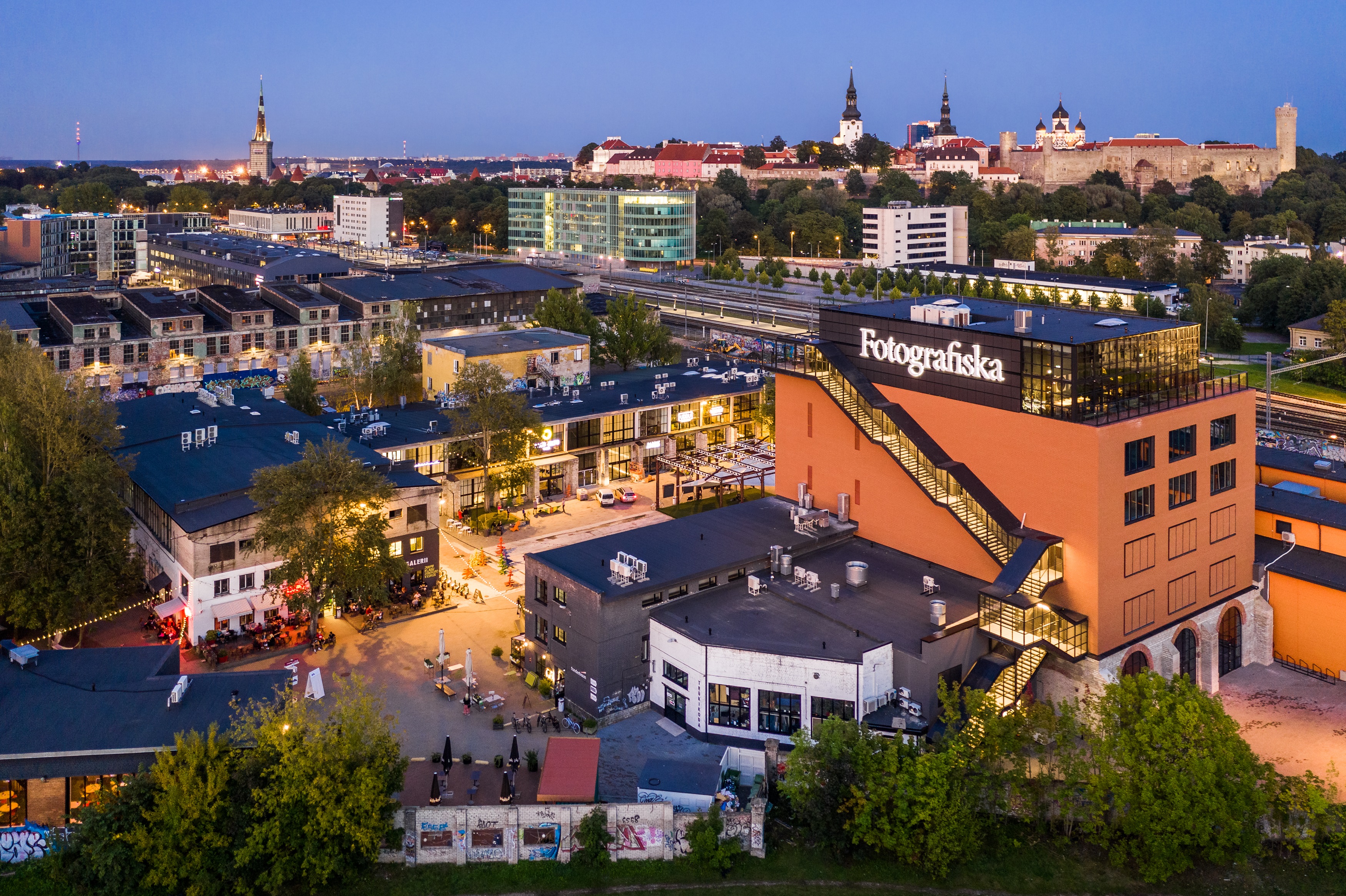 Day 3
Drive (approx. 2,5 h) and visit to Estonian Biggest quail farm in Europe and the Scandinavian countries - Järveotsa Quail Farm. 
Estonian quail will be the main raw ingredient at Bocuse d'Or.
"The tasty and healthy small bird has already reached the kitchens of twenty European top chefs and, hopefully, it will even be more used during the Bocuse d'Or Europe that takes place in Tallinn," said Dmitri Demjanov."
Lunch at
Restaurant of Alatskivi Castle
.
Getting acquainted with the flavours of Alatskivi Manor: wines, herbal teas, flavoured vinegar and jams as well. All the produce is made from local berries and plants. As the say, right from the forests (or field) and straight into a jar (or a bottle). It is very snug and homely.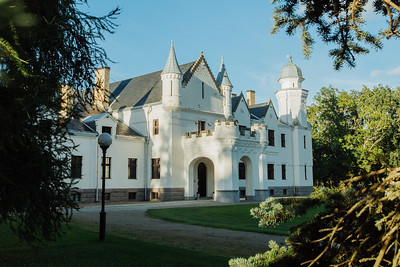 Visit to Peipsi area - the western coast of Europe's 4th largest lake is dotted with traditional culture and scenic country roads. It is home to Old Believers, a traditional religious minority recognised as hard-working and skilful fishermen, builders and keen onion cultivators. 
A brief walk through the Old Believers village. A stop at Kostja Oninon farm to hear about the onion cultivation methods of Old Believers, as well as the modern cultivation tips and tricks. Tasting mouth-watering onion pies. 
Drive to Tartu – the university City of Estonia. Tartu will be the European Capital of Culture 2024.
More: www.visittartu.com
Check in to a hotel of your choice. See the list HERE.
Dinner at Restaurant Joyce. 
Day 4
Breakfast at the hotel.
Visit to Estonian National Museum. The modern building is filled with pieces from Estonia's past and offers plenty of things for visitors of all ages to look at, listen to, watch, read and touch.
Visit to Peninuki distillery – a small beverage company in Tartu. They are making drinks the Estonian way from local riches of the nature.
Visit to Aparaaditehas Creative City.
In this old manufacturing complex Aparaaditehas (The Widget Factory), refrigerators, secret parts for submarines, as well as non-functioning umbrellas and zippers for throwing everyone off the scent were produced during Soviet times. Since 2014, the complex is being developed into a "cultural factory", which unites creative entrepreneurs, art studios, design studios, and entertainment.
Lunch at Restaurant Kolm Tilli
Drive back to Tallinn.
Dinner at Restaurant NOA Chef's Hall.