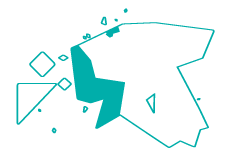 Estonia is a small country with distinctive regional differences and one of our many our perks are relatively short distances and very low population density. We have fascinating history, great biodiversity, one of the cleanest airs and food in the world; food which is often put on par with top notch Nordic cuisine. Top that up with precision and quality in service and our fondness to small and pristine, and you will have a perfect formula for a delightful mini-holiday. 
Below you will find one of the ready-made-ideas, but nothing is impossible, and our tour operators will tailor a small adventure according to your wishes.
ACTIVE VACATION AND ADVENTURES
TALLINN
Visitors from all over the world drop by to admire the beauty of Tallinn, the best-preserved medieval town in Northern Europe, with Gothic spires, winding cobblestone streets and fairy-tale-like architecture. Once home to wealthy merchants from Germany, Denmark and beyond, Old Town of Tallinn today is enjoyed by visitors and locals alike.
Here we would like to emphasize – our town is not only a museal site – us, the town-folk really do use it. Be it taking a shortcut commuting through the town, using small passages and narrow lanes, or meeting up with friends in cosy cafés, visiting one of many museums or having after-work drinks.
Unlike many other capital cities in Europe, and despite the historical turmoil, Tallinn has managed to keep the medieval structure, feel of the Hanseatic origin. The proof lies all around us and UNESCO World Heritage list has already long ago welcomed us to join the ranks of the world´s most recognised landmarks.
NEW TALLINN
Around the City centre there are some gentrified areas – industrial spaces from both 19th century and Soviet times, that have been turned into hip urban cityscapes with artsy cafeterias and restaurants, galleries, cool concert venues.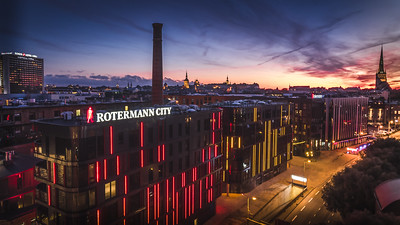 Tallinn and a daytrip West: Arvo Pärt Centre, Padise Monastery and Haapsalu
Day 1 Tallinn
Arrival to Tallinn Lennart Meri Airport. Transfer to the hotel, max 15 min. Check in.
After you had a moment to relax, we recommend heading out and about – most Tallinn´s hotels are in the vicinity to our mediaeval Old Town and there is a wide range to choose from, whether you prefer a known chain-hotel, small boutique style or a smaller and simpler accommodation.
We suggest starting your visit to Tallinn and Estonia with a guided tour in Tallinn. The list of different tours if quite impressive: for example, you can choose a thematic tour like Gastronomy, Medieval Ghost Stories, Handicraft Workshops, Chocolateries, Medieval Culinary, Soviet Era tour, Maritime History, Tallinn Like a Local, Northern Tallinn and Tap rooms etc.  Select your tour HERE.
Classical Tallinn: A private guided transfer to Toompea, The Upper Town, where the walking tour starts, taking you through the very beginnings of this medieval gem to nowadays. You can admire the splendour of the Hanseatic town from numerous viewing platforms, visit quaint courtyards and cosy cafes.
You could spend the evening at Noblessner area visiting the award-winning (Europa Nostra Grand Prix 2013) Seaplane Harbour and should you have younger members to your company  - PROTO Invention Factory. These two are a 5-minute-walk from each other.
Noblessner area, old industrial neighbourhood gentrified into hip and modern urban space, also offers several nice restaurants like Põhjala Tap Room, 180 Degrees by Matthias Diether, Lore Bistro, Kampai.
Day 2  Padise Monastery – Haapsalu – Tallinn
Breakfast at the hotel. Departure towards Haapsalu. En-route visit to Padise Monastery, which is a 14th century Cistercian monastery and the building has been newly renovated. The village and park around the monastery is quaint and perhaps take time for a cup of coffee. Driving time is 45 min and from there to Haapsalu another 45 min.
Haapsalu is a wonderful little town with narrow streets, a miniature town hall and romantic wooden dwelling houses. On the romantic seaside promenade stands Kuursaal, one of the finest wooden buildings in Estonia. Here you will also find a deep-rooted spa culture. It is a perfect place for a leisurely day, for long strolls, ice-cream here and there.
Haapsalu is a perfect starting point for longer tours to Western Estonia and the islands. The ferry to Hiiumaa, second biggest island in Estonia, leaves from Haapsalu, Heltermaa harbour. For these options, see further programs.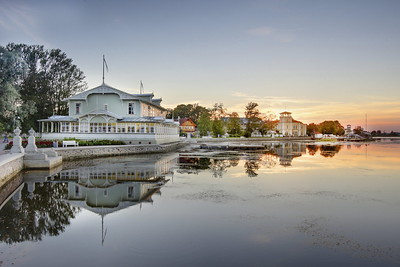 Upon arrival to Haapsalu, a break at on of the many cosy lunch-cafes in the town. If Pippi Longstocking, Brothers Lionhearts and Ronja, The Robber´s Daughter sound familiar – the absolute must is Ilon Wikland´s Wonderland! It is a theme centre for children and families that showcases the work of Ilon Wikland, the illustrator of Astrid Lindgren's children's books.
Continue to Haapsalu castle and the surroundings. Perhaps visit a day spa or even stay at one!
If you decide not to visit a spa, then we strongly suggest visiting Arvo Pärt centre on your way back to Tallinn. The work of Arvo Pärt has significantly changed our understanding of music and largely influenced the music of the second half of the 20th century everywhere in the world.
This unique building is in line with Arvo's creative nature and is open to all music enthusiasts.


You could have dinner at Laulasmaa Spa superb restaurant Wicca, which is among Estonias´s best.
 It is 1hr drive from Haapsalu and 30 min from Tallinn, in Laulasmaa.
 After a lovely day, transfer back to Tallinn.