Härma walls in the Piusa river ancient valley
Härmä küla, Setomaa vald, Võru maakond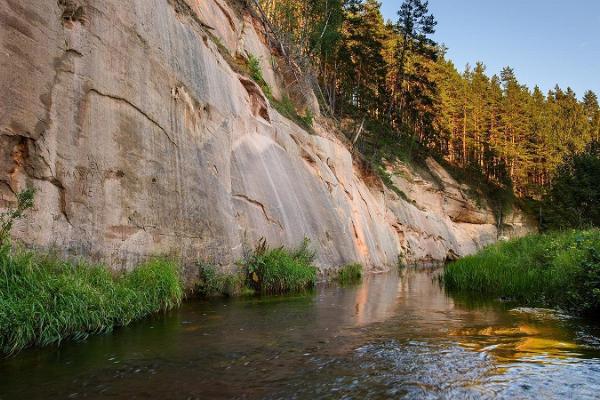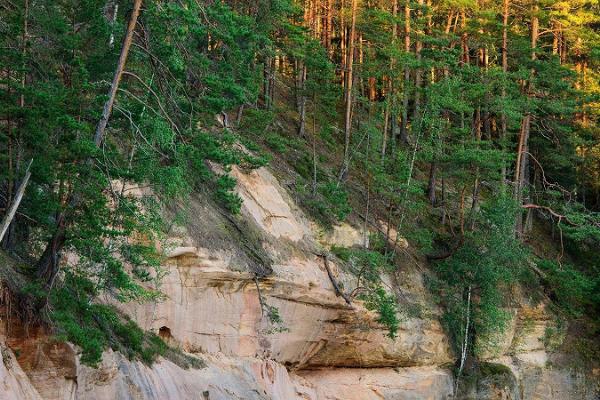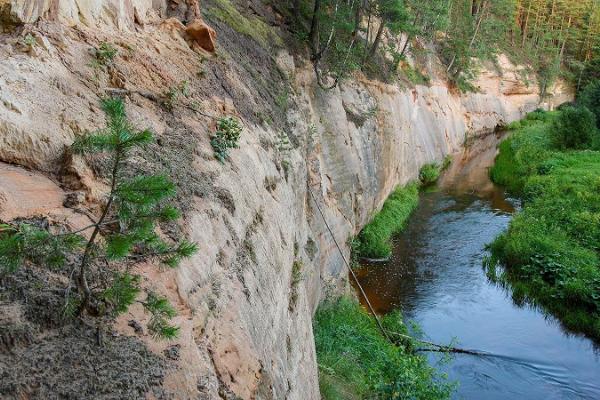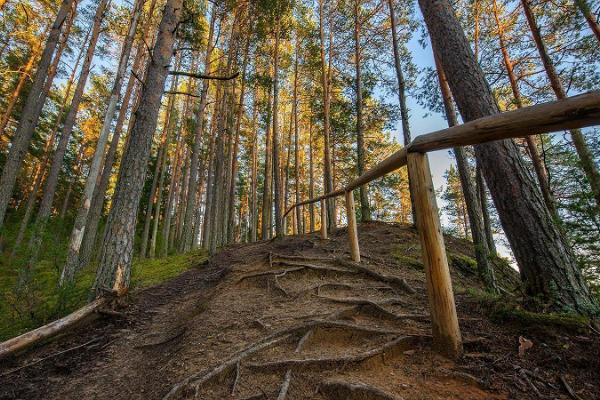 See photos (11)
The Upper Härma Wall, also known as Keldri wall, is Estonia's highest Devonian sandstone outcrop. At 150-metres in length, it extends to a height of 19 metres, compared to the valley's edge which reaches a total height of 43 metres.

Lower Härma, or Kõlgusniidu Wall, is also close by with a total height of 20.5 metres. Lower Härma, a projecting rock face, is arguably one of the most beautiful walls in the Piusa Ancient Valley, well-known for its brightly coloured layers of clay and majestic pyramid shape.

This beautiful area has the added benefit of being host to a fantastic campsite for those wanting to make campfires, located in the meadow at the bend in the river.
Features and amenities
Amenities
Information boards
Hiking trails
Recreation area/picnic ground
Camping area
Getting there
Driving from Võru on the Räpina road, continue to Kääpa and turn off to the right where you see the sign for 'Obinitsa'. Drive to the village of Lindora, where on your left you will see the partially overgrown Lake Tabina. Drive straight ahead for around 1 km. You will see Lindora fairground on your left as well as a couple of houses. Passing them, a sign will point you off to the left towards the outcrops. Turn here and continue for around 1.5 km to Jõeveere farm. Leave your car in the car park and continue on foot along the village road. Within 20 minutes or so you will come to the sign for the Lower Wall. For the Upper Wall, continue straight ahead.
View on map
Check out other services offered by this provider