Operetta soiree "An Evening with Lehar"
Vanemuise tänav 45a, Tartu linn, Tartu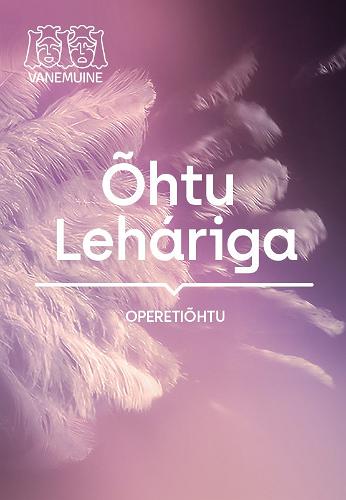 Waltzes were created to fill the soul with laughter, joy and delight…

La Belle Époque is the name for a transcendent era in European history, a time of peace, economic prosperity and thriving fine arts. It was perceived as particularly golden in contrast to the horrors of the First World War that followed, but in fact the beauty of the period has not become the slightest bit tarnished even today.
It was in this era that Franz Lehár wrote his splendid, inspiring music with his wondrous melodies, rich ideas and freshness.

Dear audience – we were inspired to create this evening by the universal beauty of music. Our aim is for you to forget your everyday cares for a while in the thrall of the delicate magic of the beautiful early 20th century melodies. Come with us and experience the fiery emotions, captivating melodies and the intimate and colourful performance of the symphony orchestra, because waltzes were created to fill the soul with laughter, joy and sweetness…
Endel Nõgene and Fabrice Gibert

Premieres on 21 August 2020, Small Building of the Vanemuine.
Attention! Limited visibility from rows 2 – 4 of side balcony in Small Building of Vanemuine.
Getting there
Access
Signposted
Sealed access road
By excursion bus
By car
View on map