RMK Majakivi–Pikanõmme study trail
Virve küla, Kuusalu vald, Harju maakond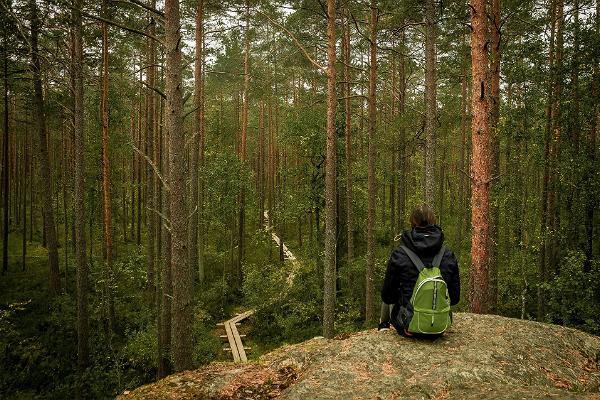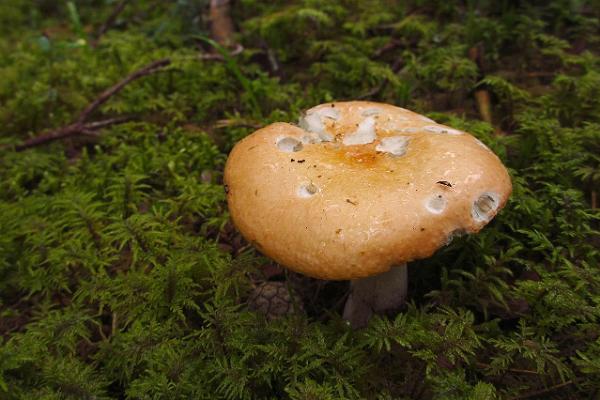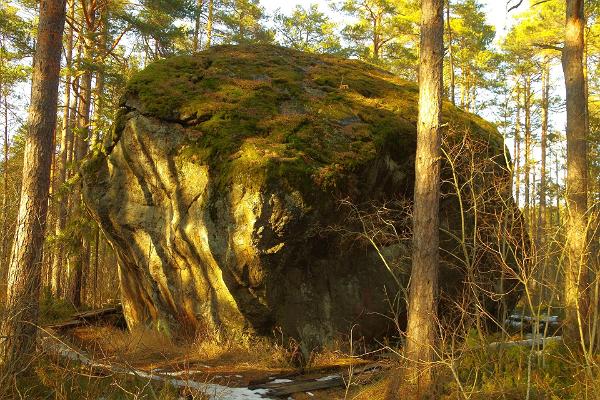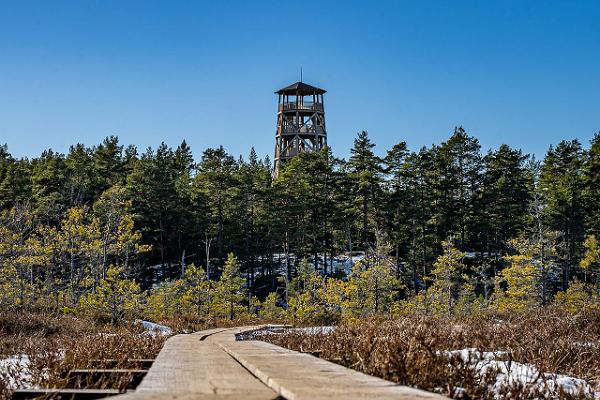 See photos (6)
The 7 km trail is located at the western edge of Lahemaa National Park, in the middle of Juminda Peninsula and starts in the car park just by the Hara–Juminda Road, running on the eastern side of the peninsula. 

2 km of the total length of the 8-shaped trail can be completed on a boardwalk. The study trail has been marked with white and green signs on trees; there are 3 large and 9 small information boards on the trail, as well as an observation tower.
The trail passes through the high middle part of Juminda Peninsula, where the intertwinement of former beach ridges and sand dunes, as well as forest and marsh strips creates a unique and varied landscape.

The third largest boulder in Estonia – Majakivi (House Stone) – is located on the trail.
Features and amenities
Amenities
Information boards
Viewing platform
Drop Toilet
Recreation area/picnic ground
Getting there
Turn right towards Leesi in Kuusalu, on the 39th kilometre of the Tallinn–Narva Highway. Drive 800 m until the Kuusalu intersection and turn left (sign 'Leesi 17 km'). Drive under the overpass and cross the roundabout until you reach the Jõelähtme–Leesi Road. From there, turn right (sign 'Leesi 23 km') and turn left again (sign 'Leesi 22 km') 100 m after the sign of Kupu village. Drive for 10 km until the Pudisoo village. Drive on and turn right 3 km after the Pudisoo village. After 6 km, you will reach the Leesi–Loksa crossroad, turn left from there. After approximately 1.2 km turn left, the parking lot and information board of the nature trail are located there.
View on map
Check out other services offered by this provider