Sõjatare Walls and Uku Cave
Võhandu jõe ürgorg-SOOHARAMETSA, Viira küla, Räpina vald, Põlva maakond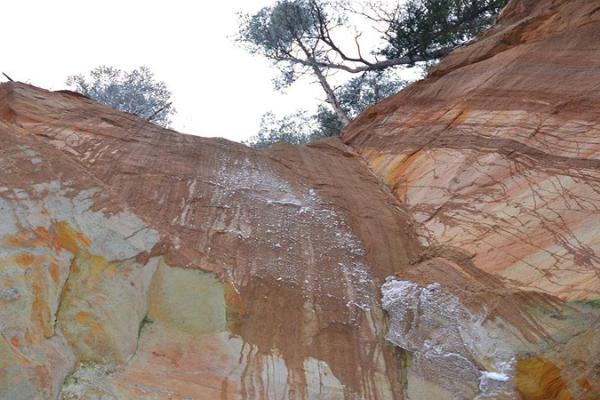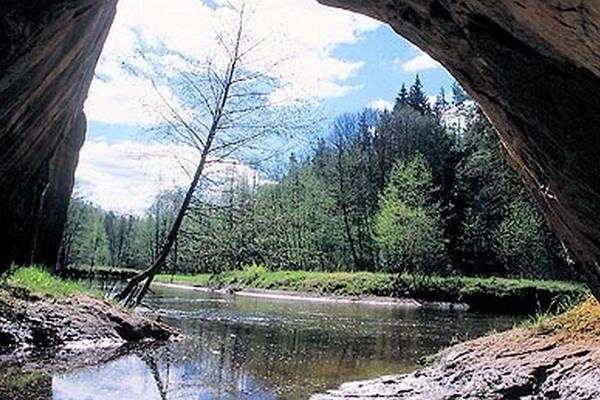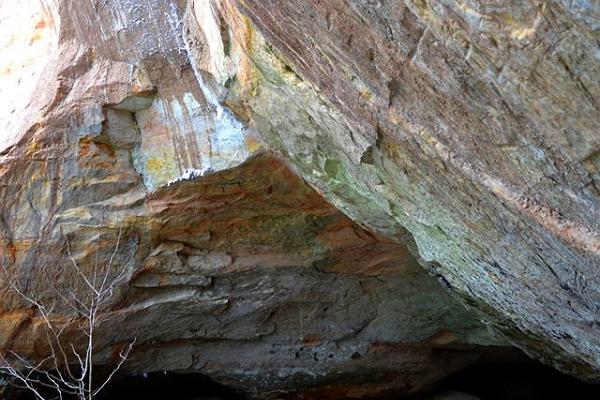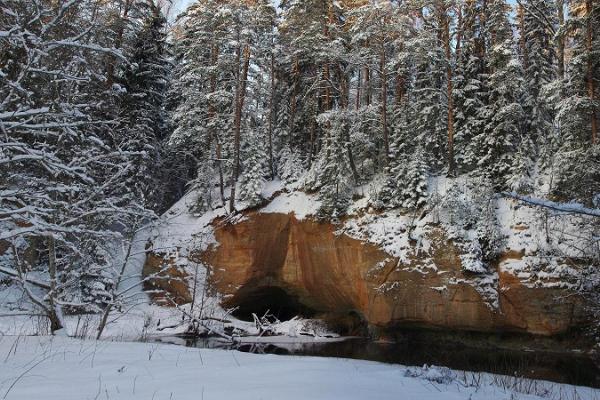 See photos (4)
The best-known caves - Sõjatare, Uku, and Väike-Sõjatare - are located in the landscape reserve of the Võhandu River Valley.
The caves are situated in sandstone crevices that the springs have caused. The largest of them, Sõjatare, has fallen in and is now a gulch. Two caves have been preserved: Uku (with springs) and Väike-Sõjatare.
Uku Cave is located next to the fallen in Sõjatare Cave. Väike-Sõjatare Cave is located 30 m downstream from Uku Cave.
According to legend, the mother of the devil used to knit in the cave.
Sõjatare, however, is said to be an ancient sanctuary. Behind it, there is a tunnel with an iron door, where two devils come out once a year.
Getting there
Sõjatare wall and Uku Cave are located on the left brink of Võhandu River Valley, near the road from Viira to Süvahavva, 300 m downstream from the mouth of Savioru. When in Oruveeru, you can take two stairs to the outcrop, caves, and springs, the bottom of which leads to Uku Cave.
View on map