Tõrvajõe küla, Narva-Jõesuu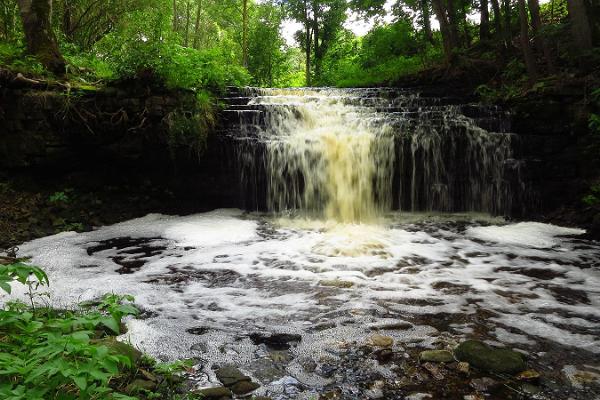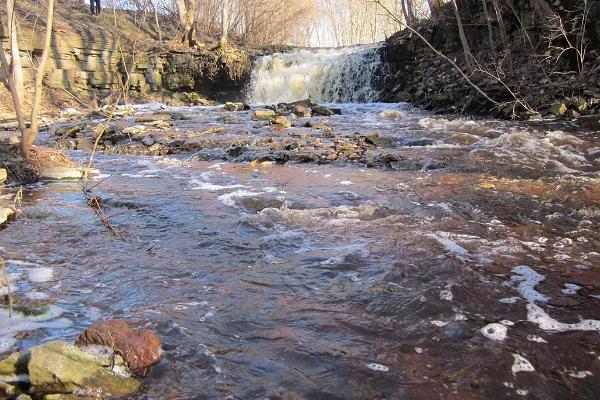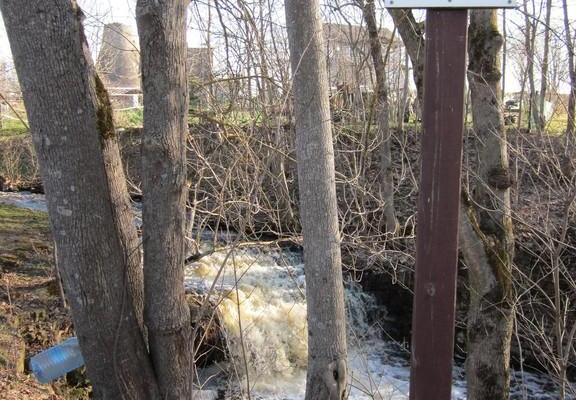 See photos (3)
Tõrvajõe waterfall is located in Tõrvajõe village in the immediate vicinity of Tallinn-Narva highway.
The waterfall gets its water from River Tõrvajõe. There are several small terraces: the main terrace which is up to 2.5 m high and three smaller terraces which are not higher than 0.5 m. The terrace of Tõrvajõe waterfall is under protection. In the dry periods of summers, the waterfall gets very dry. It contains the most water during springs and heavy showers. 
River Tõrvajõe continues to Tõrvajõe canyon after the waterfall until it reaches a lowland.
Getting there
Tõrvajõe waterfall is near Tallinn-Narva highway. You will notice the turn-off if you follow the Tõrvajõe settlement (asula) traffic sign and an old windmill built of stones. When coming from Tallinn, the windmill will be on your left and when coming from Narva, on your right. Once you turn off the highway, drive straight for about 400 m. Then, you will have to go on foot along the shores of River Tõrvajõe until the waterfall.
View on map