With its 12 year history, Gianni cafe in Tallinn is truly a pearl among our cafes, offering a great variety of breakfast options until noon and handmade pastries to indulge yourself in, all day if you like.
The menu is crafted by the Gianni's headchef Costantino Veglianti and not a single important detail gets unnoticed. The guest have an opportunity to chose to enjoy lighter meals at the cafe or to try Giannis authentic Italian restaurant just across the cafe side.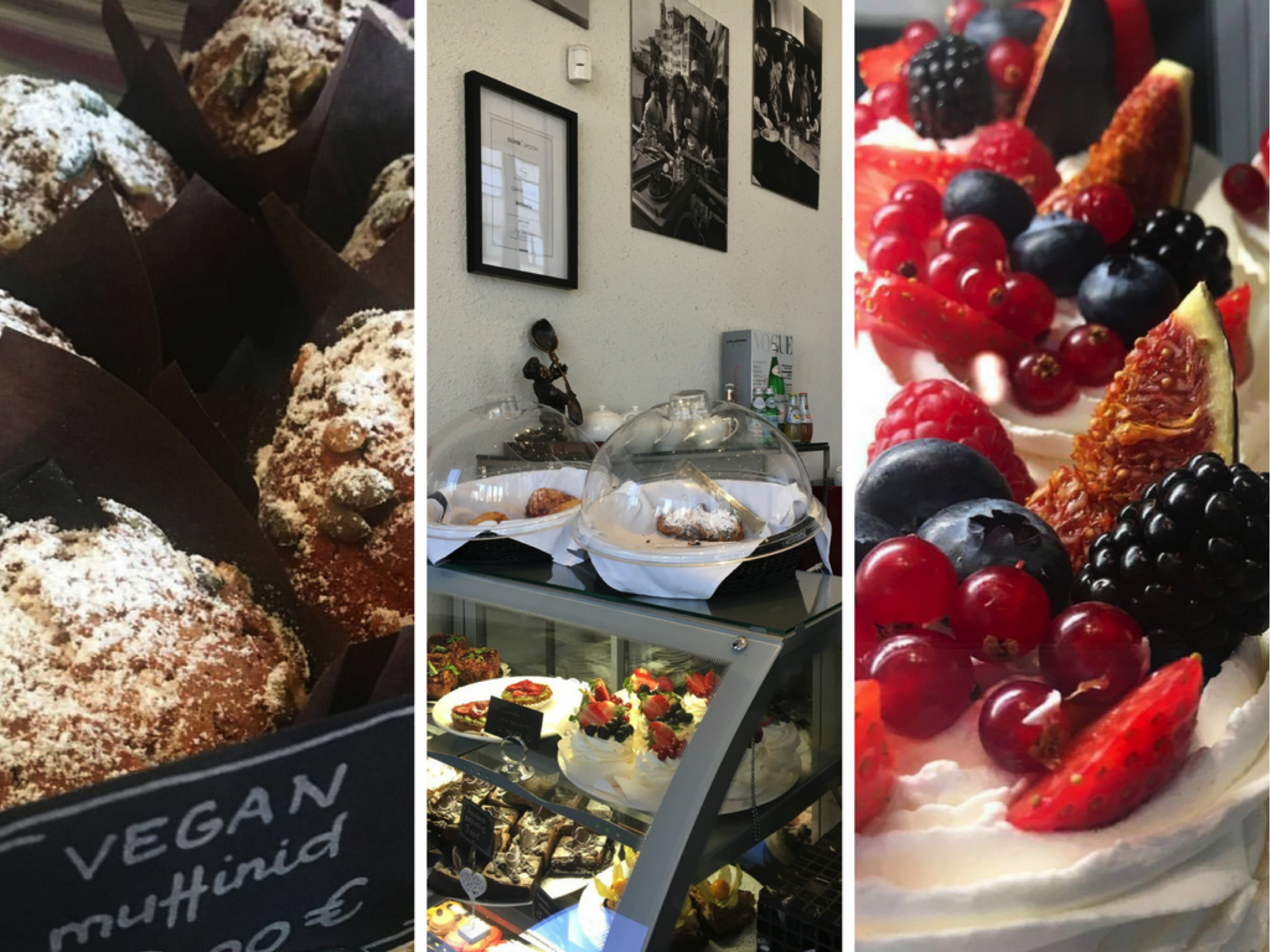 I stood in the lobby of Gianni Cafe on a Wednesday morning, looking like a tourist. It is my fist visit to Gianni. The breakfast has just ended and the lunch did not yet begin. So we are pretty much standing by ourselves at the lobby, for now.
Gianni is divided in two: there is a restaurant with white table-cloths and a wine aquarium and on the other side a cafe. The interiors can easily give you an image of a posh Italian Restaurant.
We wandered to the cafe, resting our eyes on the pastry showcase at the end of the counter. "Bet they come from a bakery", I pointed the macarons, quiches and cakes to my colleague accompanying me.
Quite often the cafes simply don't have the room, not to speak of craftsmanship, to prepare a very wide variety of products. "Do you think so?", she asked. "You'll see."

Strong history
Chef Costantino Veglianti arrives. To me he looks more like a German than an Italian restaurateur. Dark hair combed back and a pizza-pot belly are absent. He is given away though since the mouth is set for the usual Mediterrenean rapid-fire mode. Before we get to exchange names properly, Chef Veglianti is greeting guests arriving through the sliding doors at the entrance: "Buongiorno! Come va?" The guests answer in German so Costatino goes on: "Achso, wie geht's mein Freund? Alles gut? Wie schön zu hören!" Spoken like a true cosmopolitan.