What's for dinner, champs? Estonia's chef hosts top rally drivers from Russia, Poland and Japan visiting Estonia as part of auto24 Rally Estonia. A dinner table set up next to a rally park is filled with tasty goodness from Estonian modern kitchen. But can they guess the ingredients? To find out, watch the video above.
Why don't you go for Estonian, and try making some of these local delicacies at home? For the real deal, visit GMP Pühajärve restaurant. 
Salted local fish in creamy ash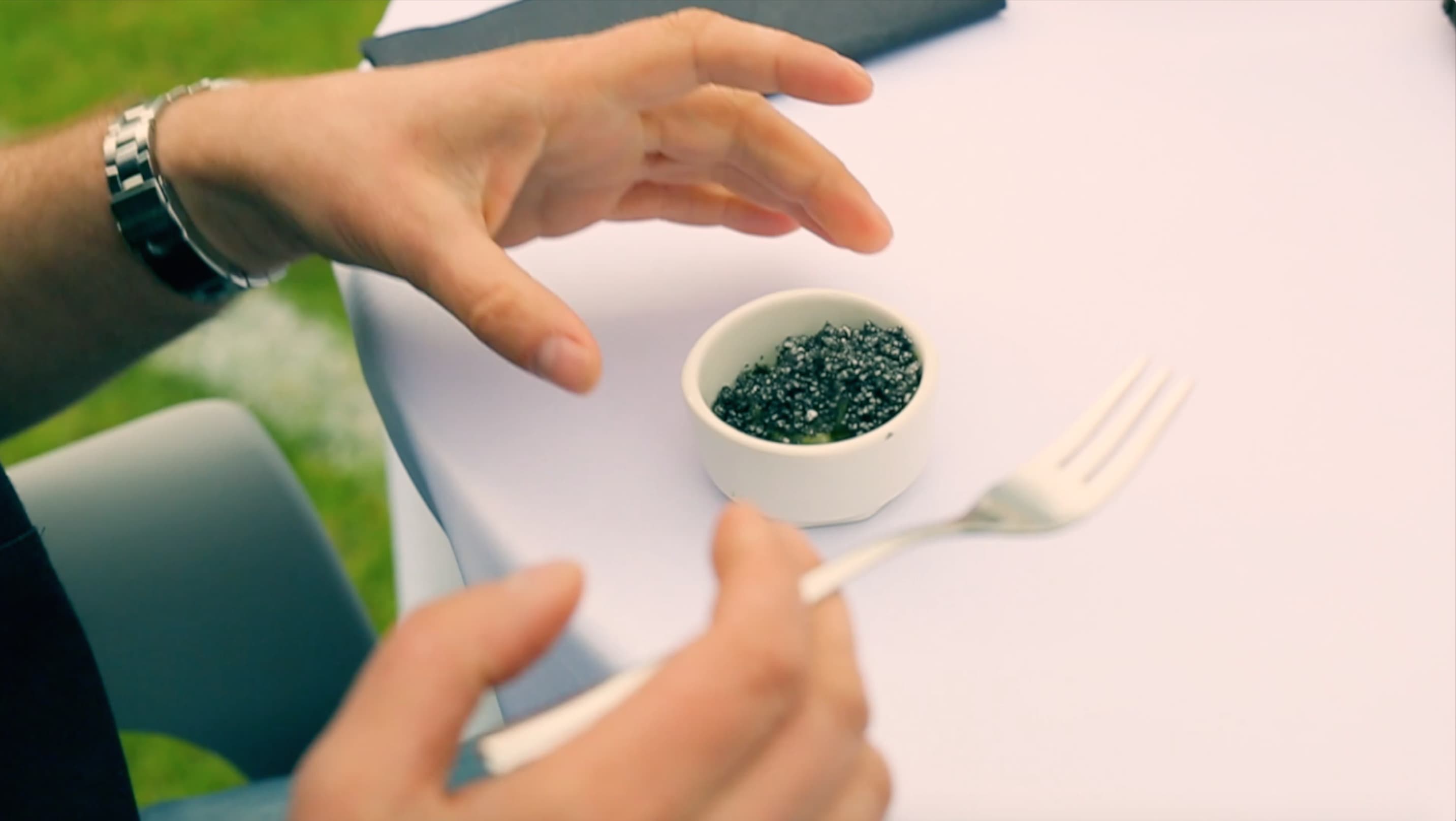 50g white fish fillet
5g salt
2g sugar
5g fresh dill
10g bread crumbs
1g ash
5g creamy Estonian butter
Salt the fish and leave it for 24 hours. Mix the bread crumbs and ash in a blender. Add salt and butter. Cut a thin slice and spread bread crumb mousse.
Rack of lamb and black garlic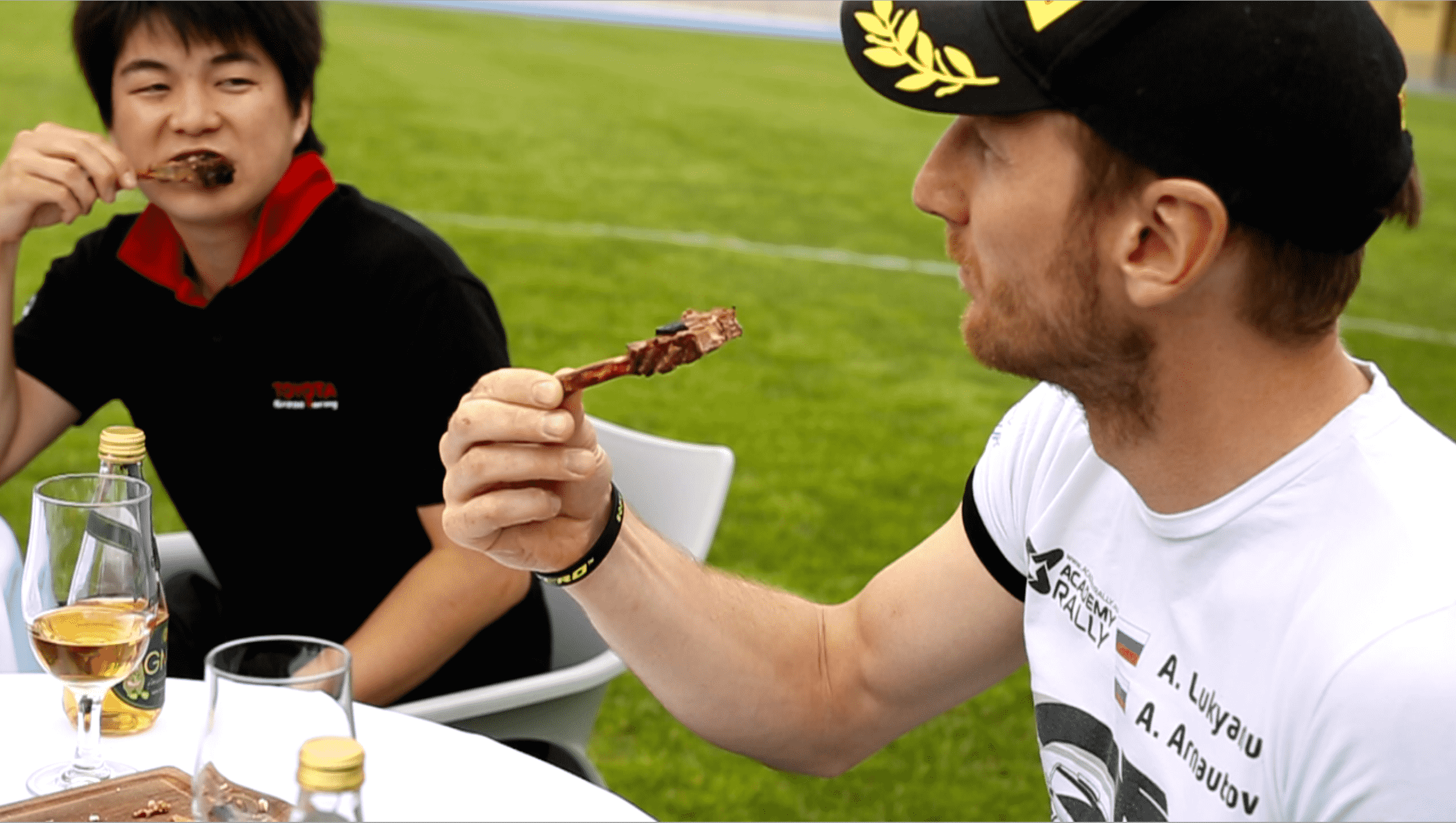 50g rack of lamb
5g thyme
5g Estonian honey
10g black garlic
salt
pepper
Fry the rack on a pan and cut into piece. Mix the herbs and spread the marinade on the lamb. Serve with tiny pieces of black garlic.
Black garlic is natural garlic kept in warm and moist for weeks.
Beetroot and goat cheese lollipop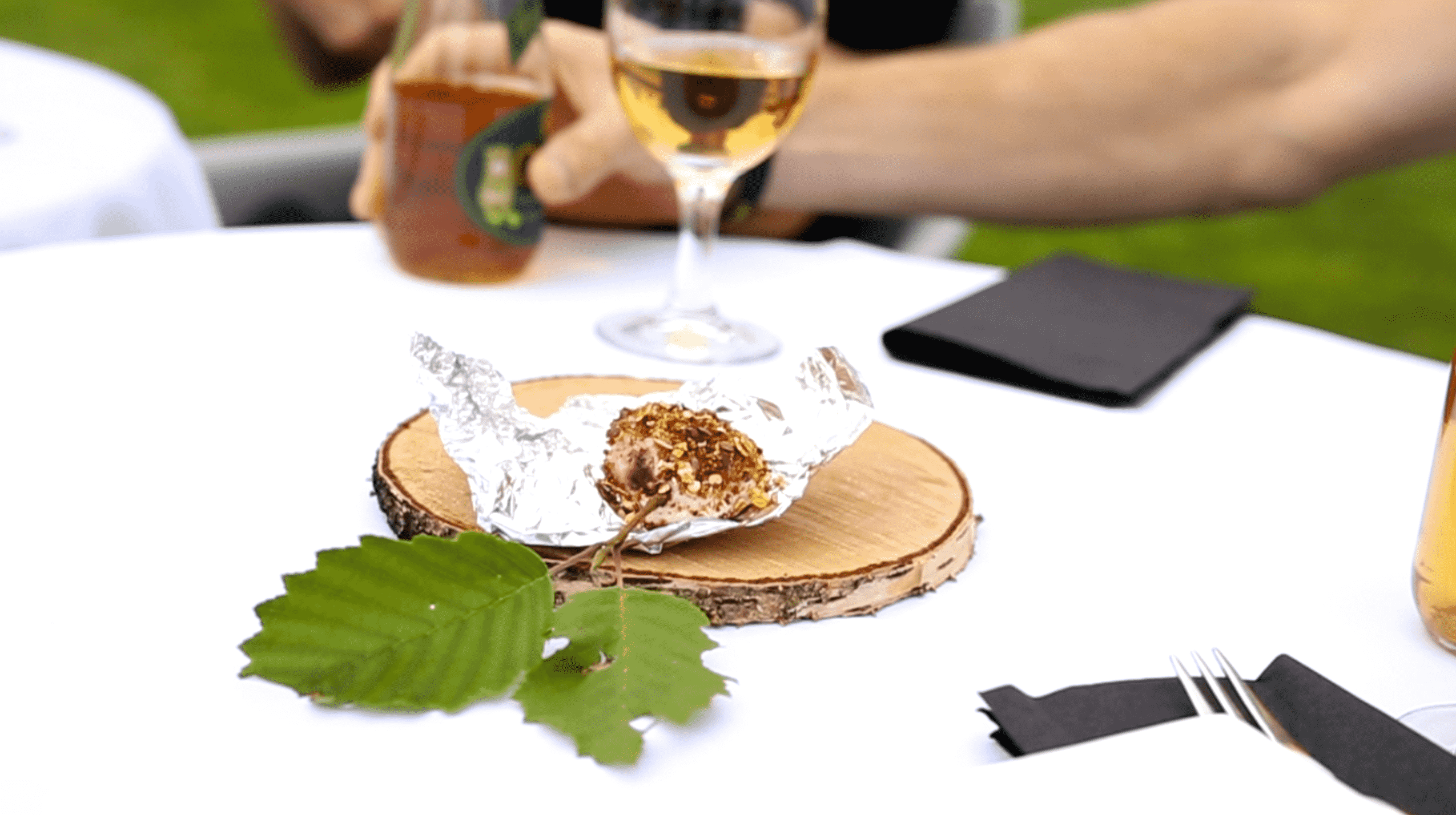 50g beetroot

20g goat cheese
10g Estonian double cream
Estonian honey
Salt
Boil the beetroot until its soft and carefully shape into a ball. Put the goat cheese, double cream, salt and honey in a blender and mix well. 
Dip beetroot balls in the mix and leave in cool place to set. Be extra Estonian and add rye bread shavings.