Children and parents alike will enjoy holiday entertainment in Estonia, from outdoor adventures to interactive museums. After plenty of excitement, the whole family needs a place to relax and rest. The following hotels are popular among families because of their spacious, playfully decorated family rooms as well as their delightful in-house spas. Kids will have fun in the swimming pools, while parents unwind in the jacuzzi or sauna. Afterwards everyone will sleep contently, ready for the next adventure.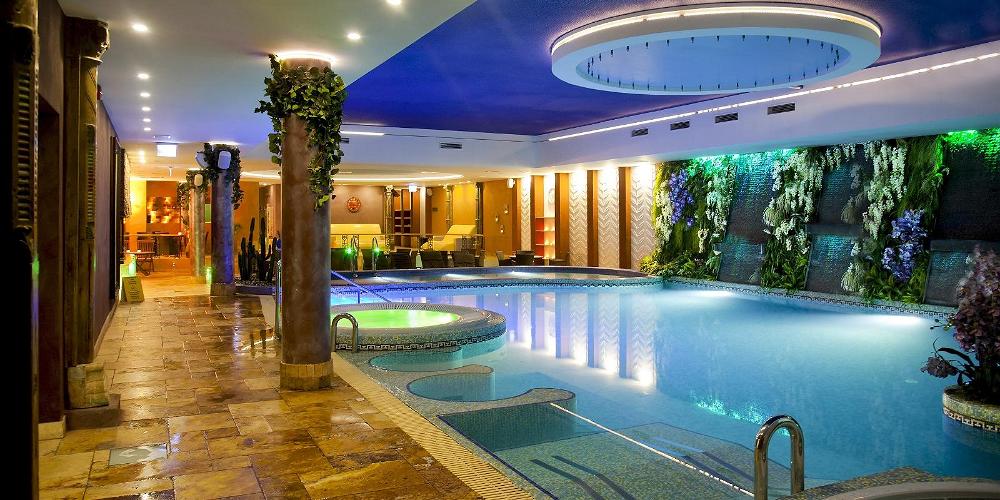 Harju maakond, Haabneeme alevik
Tallinn Viimsi SPA hotel is located just 12 km from Tallinn city centre, on the beautiful Viimsi Peninsula. Guests can enjoy our 110 rooms, a beauty and wellness centre, and a children's centre with free babysitting services.  In addition to suites, we also have family rooms and rooms for disabled guests. The accommodation price includes a visit to the swimming pool, gym, spa and sauna centre, and the children's centre, parking, Nordic walking, a Fysiobalance workout, and a morning training. We also have a cinema and conference centre, an English pub called Black Rose, and Estonia's largest interactive water park Atlantis H2O Aquapark with eight sliding tubes, a wave pool, and a water-themed exposition.
Read more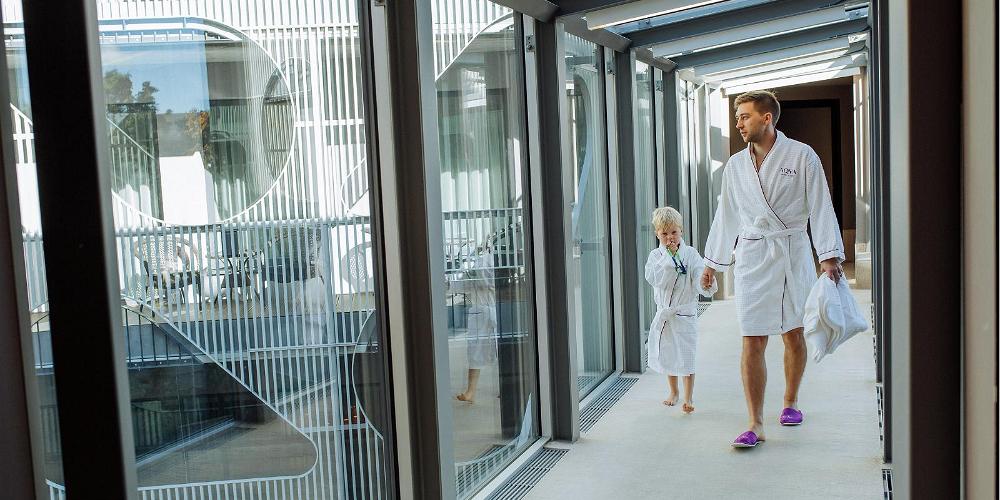 AQVA Hotel & Spa
Lääne-Viru maakond, Rakvere
AQVA Hotel & Spa is located in the centre of Rakvere, at the foot of the historical castle. There are 120 rooms, a water and sauna centre, a gym, a conference centre, two restaurants (Fiore and Fresco), and a wellness centre. In the spring of 2013, the extension with larger and more spacious rooms with balconies was opened. Luxurious suites are located on the third floor of the extension, the largest of which, Caesar's suite, is 137 m2. We also welcome families with children who can play in the water centre and the children's room. Good to know: hotel visitors can visit the water and sauna centre as much as they want.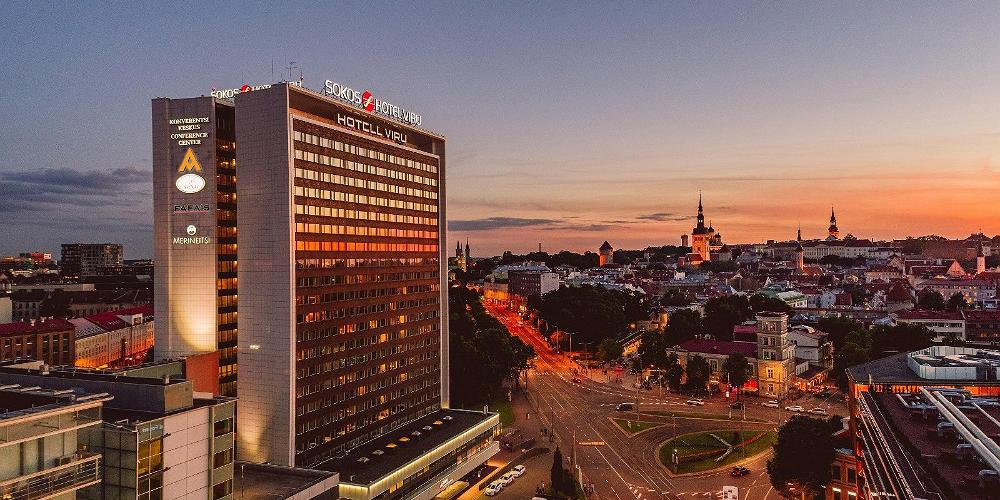 Harju maakond, Kesklinna linnaosa
Original Sokos Hotel Viru is located in the heart of Tallinn, by the gates of the Old Town. There are many concert venues as well as commercial and entertainment centres nearby. You can access Viru Keskus, the trendiest shopping centre in the city that includes more than 100 service providers, straight from the hotel. The hotel also welcome families: in addition to comfortable family rooms, we have children's playrooms and reading nooks, as well as a children's menu in our restaurant Amarillo.
Read more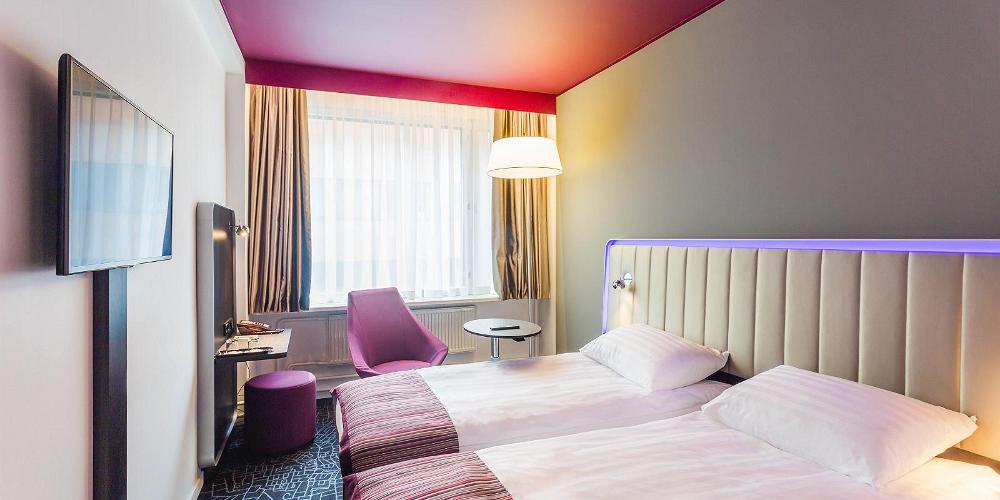 Harju maakond, Kesklinna linnaosa
Park Inn by Radisson Central Tallinn is a cosy family hotel located right in the centre of Tallinn, yet in a quiet and peaceful courtyard. The hotel is but a stone's throw away from the historical Old Town, with numerous clubs, restaurants, shops, and office buildings located nearby. The modern hotel rooms are equipped with contemporary equipment, and a warm and friendly reception awaits you. This modern hotel also has a beauty salon and guests can rent a private sauna with a hot tub. The conference centre has a total of 4 rooms, the largest of which accommodates up to 80 people, and in total, it can host up to 150 people. The hotel holds a Green Key certificate.
Read more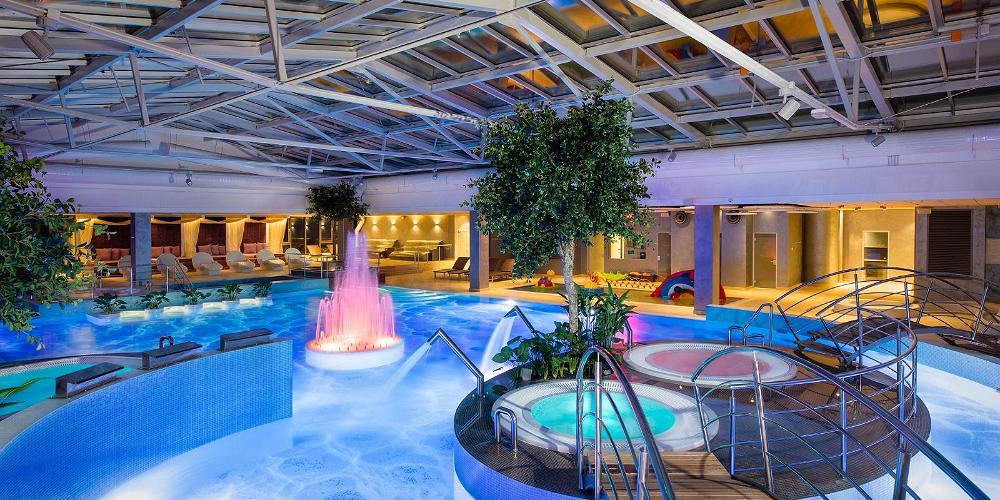 Tartu maakond, Tartu linn
The one-letter name of our V Spa is inspired by vitality. Everything good in this life begins in water. And as everyone is the master of their own happiness, we do not want to be the ones to reveal the whole recipe. We only provide you with a starting point – the first letter – V. Its story is about water and vitality, and it offers wonderful opportunities for enjoying yourself to the fullest in the world of aquatic pleasures. There are 11 different pools (also for children) and hot tubs, a salt world, a gym, a bar, and over 50 treatments from all over the world (different massages and face, hand, feet, and body treatments). Bring your family and relax!
Read more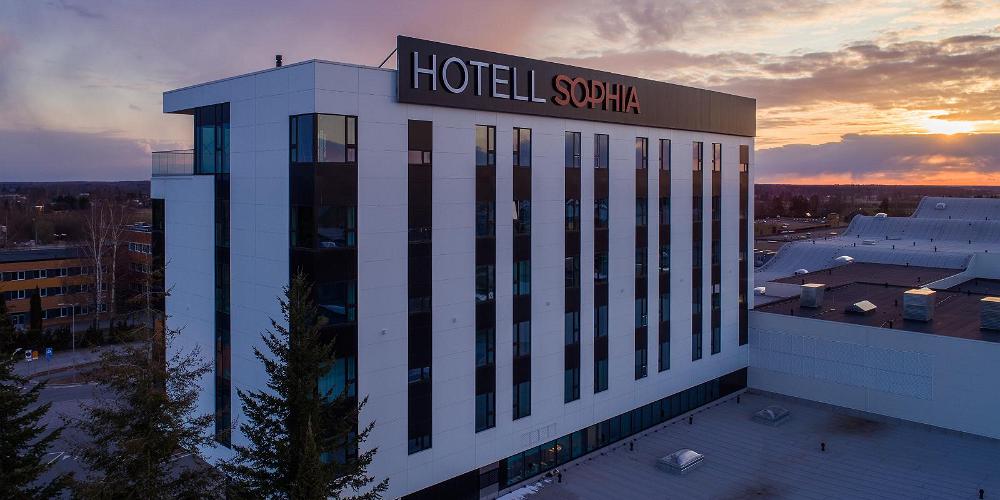 Hotel Sophia by Tartuhotels
Tartu maakond, Tartu linn
Hotel Sophia was established with the aim to combine great hotel experience with good prices. The hotel's location is an effective hub between Estonian cities and easily accessible for visitors arriving by car, offering free-of-charge parking facilities. Visitors can make the most of the pastime activities the biggest shopping and recreational centre in South Estonia, Lõunakeskus, has to offer – shopping, cinema, adventure park, games room, ice-skating, golf simulator, fitness facilities, children's playroom. For the visitors' convenience, the hotel is connected with the shopping centre, making all services available on site. Cycle and pedestrian tracks that begin next to the building are suitable for miles-long cycling, and the health trail in the Sanatorium forest park, only 800 metres from the hotel, is an ideal place for morning and evening walks or jogging. Gym and group training facilities are available at the sports club in Lõunakeskus. The hotel also offers family package with a suprise for kids, visits to Science Centre AHHAA and Aura Water Park. For additional fee also visits to Ice Age Centre and Tartu Toy Museum.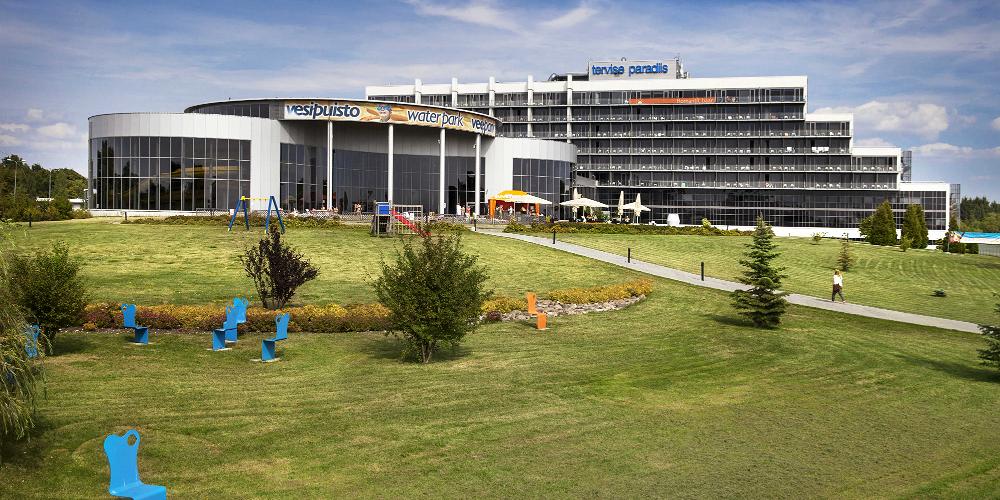 Pärnu maakond, Pärnu linn
The 4-star hotel situated in Pärnu beach has been awarded with The Green Key eco- label. Interior of rooms has been taken into account of people with allergies, disabilities and special needs. Luxury lovers can stay in a suite with sauna. We also welcome all tourists with children, who can stay in our spacious family rooms and have fun in our water park. The hotel has SPA, beauty salon, sport complex, bowling, internet access and the biggest Water Park in Estonia. We are looking forward to see You!
Read more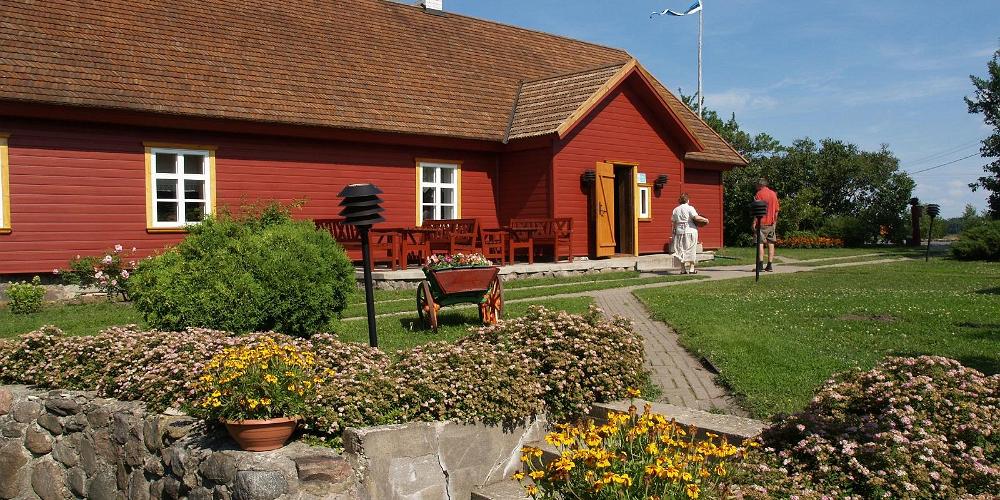 Maria Farm in Pärnu County is a great place to enjoy true country life in a beautiful natural setting boasting forests, bogs and the sea. You are very welcome to spend your holidays here with your entire family! You can come here simply to get away from it all or organise seminars and training events here.Our catering, party and seminar rooms are situated in a 100-year-old farm building, and there is also a fully preserved threshing barn with its original stove. The double and family rooms constructed in summer 2010 bring together country comfort and urban convenience. The Talurahva Spa saunas are the perfect place to relax and unwind, while all horse lovers are welcome to the Maria Stables. See you at the farm!
Read more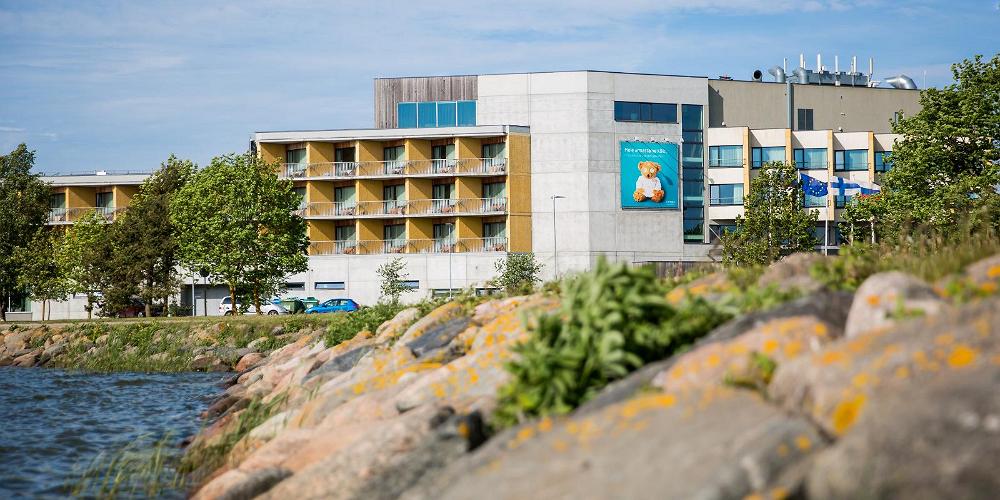 Saare maakond, Kuressaare linn
The Georg Ots Spa Hotel is within a stone's throw of the medieval castle in the heart of Kuressaare. It has 92 rooms, and the room rate includes a buffet breakfast, group exercise sessions, use of the gym and unlimited use of the pools and saunas. We are a family-friendly spa hotel, offering rooms especially for couples with children. The hotel has its own 100-seat restaurant, which has a wonderful view over the sea, and you can also relax and enoy yourself in our lounge and juice bar and on our summer terrace. Our treatments and procedures use the hands-on method, meaning the trained touch of professional therapists.
Read more