The summer is coming and so are the flea markets, scattered across medieval alleyways, creative villages and even larger supermarkets offering quality design for surprisingly affordable prices.
Thanks to its geographic position, Estonia is great for sourcing everything from handicraft (such as quality linen) to Soviet relics. The recently gentrified Baltic Station Market  (Balti Jaama Turg) is a year-round marketplace for an electric mix of Estonian modern design and random finds. Telliskivi, the nearby hip area of Tallinn, hosts a series of flea markets in the summer, where locals come to sell their used clothing and hand-made jewelry. Aparaaditehas, located in the student town of Tartu, offers a similar vibe and a selection of artistic and trendy second-hand gems.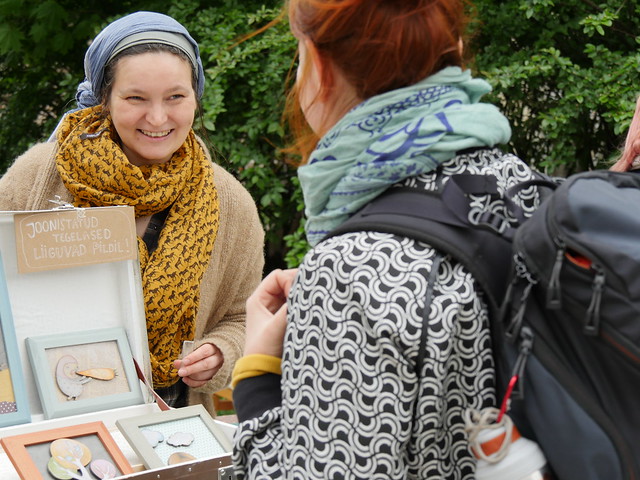 If you are looking for salt-of-the-earth culinary experiences, Central Market (Keskturg) is the place to go. Here you will find fresh fruit, veggies, a huge selection of cheeses, poultry and preserves. Those seeking for high-quality fine linen and handicraft should make their way to Tallinn Old Town to the medieval Master's Courtyard and Katariina Käik. In the summer, you will find a dozen vendors selling woolen scarves, sweaters, mittens, beanies, and socks along the Old Town Wall in Tallinn Old Town.