• Estonian spas bring together entertainment for kids and relaxation for gown-ups
• You can enjoy water facilities and treatment regardless of the weather outside, in a safe and affordable way.
• Water can be relaxing, refreshing and exhilarating, plus it's good for everyone's health!
What do kids love the most? Sweets, playing with their food and having a good time in water. The first two are not so good for you. But playing in the water is both healthy and fun for kids.
What makes Estonian spas truly unique is that they often include a water park and relaxing sauna complexes in the same building. This means that the entire family can find something they love to do.
What makes a water park awesome? "It has to have slides! Otherwise it's not a water park, but just a room with a pool," says a seven-year-old expert. "You have to be able to do many different things," adds another, ten-year-old aficionado. "Where you can ride a duck," says a three-year-old boy.
Northern Estonia
One particularly diverse exploration park is located in Viimsi, right outside of Tallinn. Atlantis H20 Aquapark is a spacious and exciting maze of slides, the longest of which boasts a whopping 120 metres of fun. You can try swimming upstream just like in a real river or floating on waves, not unlike those in the sea. The youngest visitors can go on mini slides and frolic safely in shallow pools.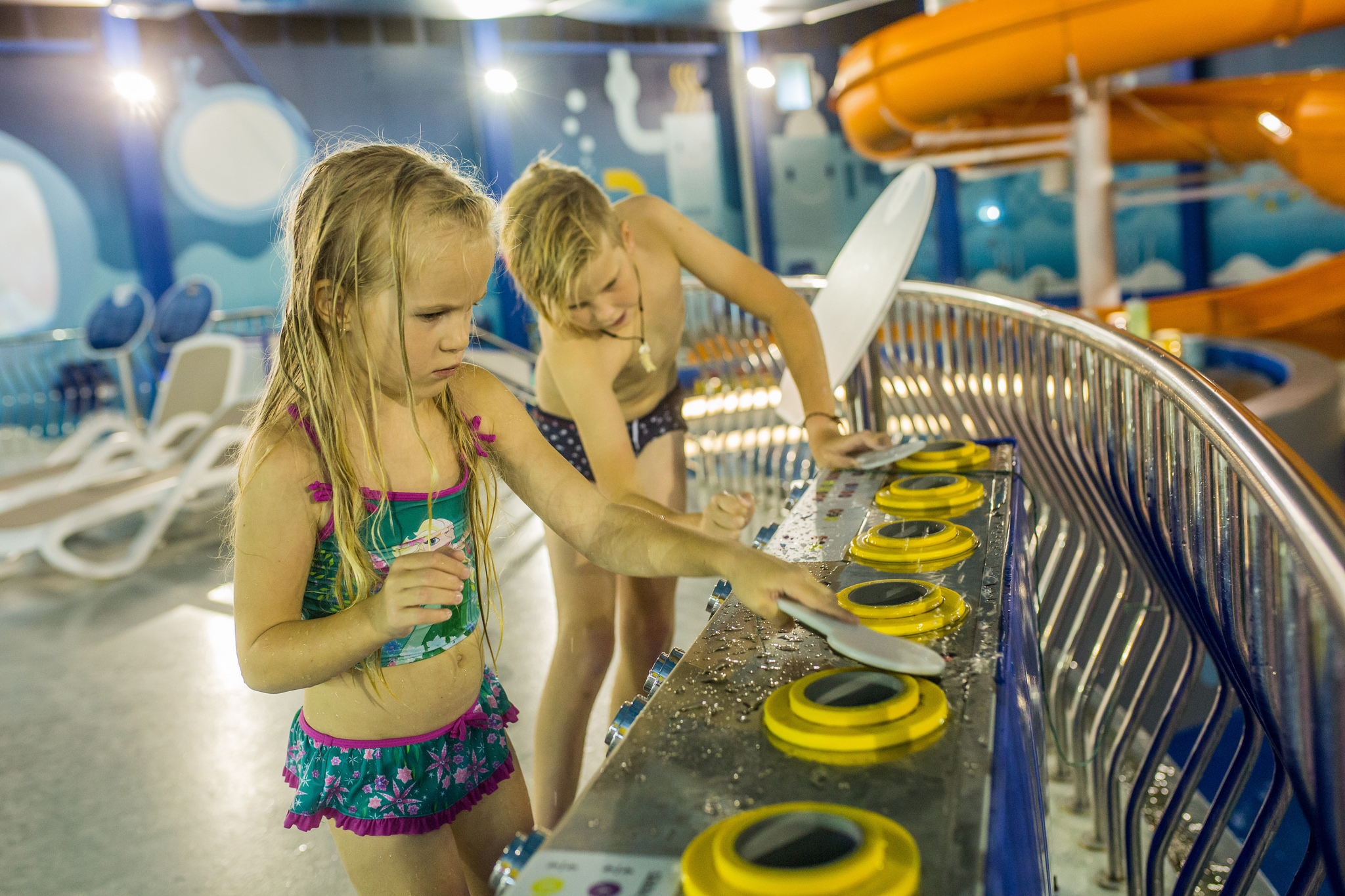 Southern Estonia
So what that Tartu is far from the sea – it has several great spas! V Spa is a real magnet filled with joyrides for kids, a relaxing sauna world and a wide variety of treatments. The pools in V Spa have been designed specifically to create an atmosphere of a paradise island.
Western Estonia
Pärnu is the summer and spa capital of Estonia and therefore has quite a few pool complexes. If you are travelling with kids, head to the Tervise Paradiis Spa Hotel and Water Park. There you will find a water park with four slides, a great diving platform and an outdoor pool that is accessible all year round.
Islands
Saaremaa is the perfect destination for holidaymakers who long for a peaceful spa vacation at the seaside. The spa at the Georg Ots Spa Hotel is an exceptionally relaxing place, where the whole family can have fun in several pools. Parents can keep an eye on their kids through the glass walls of the sauna.
It is no secret that a few toys at the poolside can mean hours of fun for children. Spas guarantee a whole lot of fun in the water! Needless to say, safety should always be kept in mind when bringing kids to the water. This is where spas have a clear advantage over natural bodies of water – swimming is safe and the water always at a nice temperature. Summer never ends in spas!