Are you addicted to adrenaline and drawn great heights? Or would you rather prefer a safe and secure way to push your boundaries? Either way, kiiking is something you should definitely try when visiting Estonia!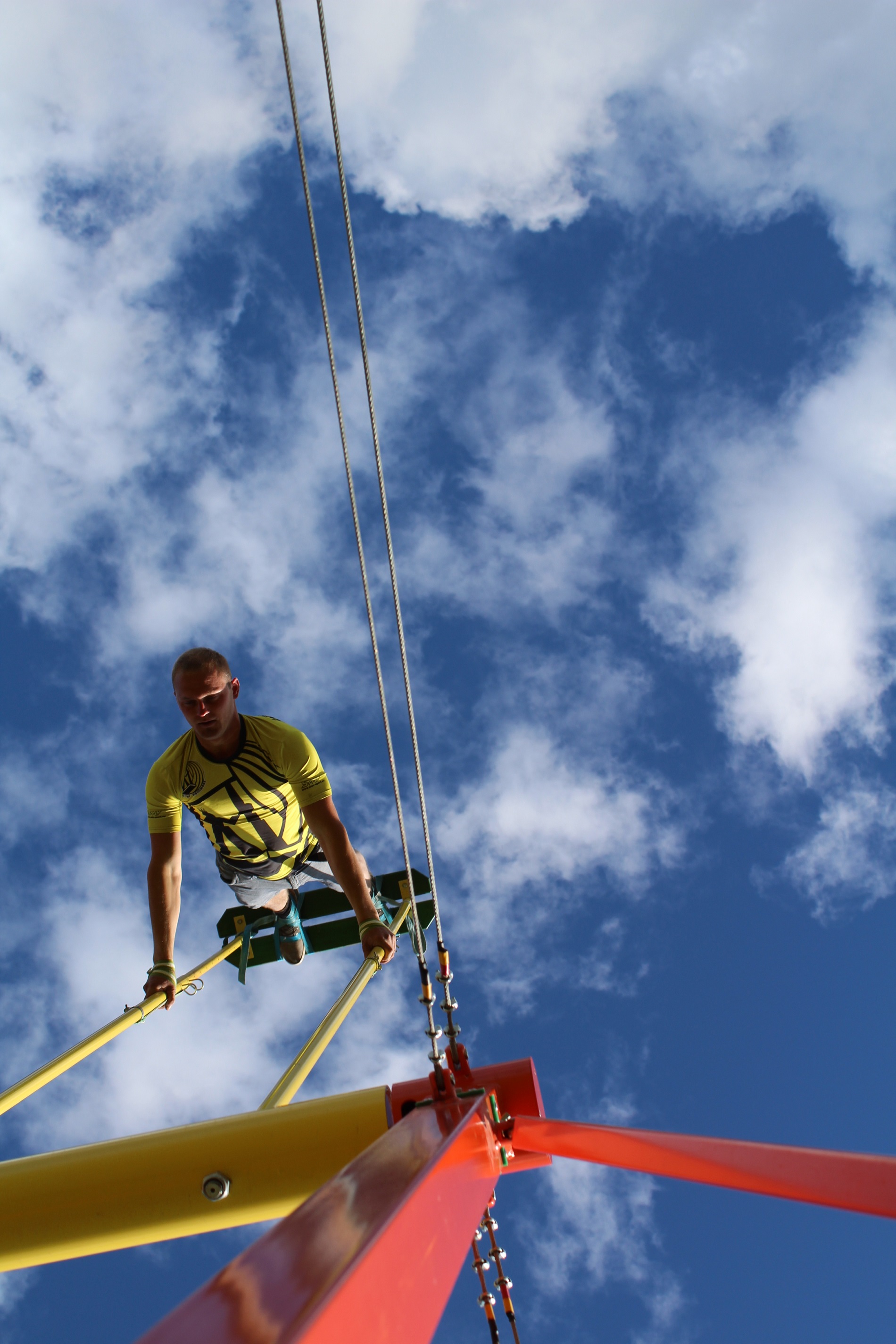 Kiiking is a sport invented in Estonia, the aim of which is to pass over the spindle with the swing. The first kiiking swing was made in 1993 by Ado Kosk from Pärnu, Estonia.
There are several aspects that distinguish a kiiking swing from a regular swing. First and foremost, you can change the height of the swing, which is measured by the height of the swing shafts that connect the swing seat to the spindle. Moreover, swinging on kiiking swings is generally done in an upright position and by using a specific squatting technique, which differs greatly from regular swinging methods.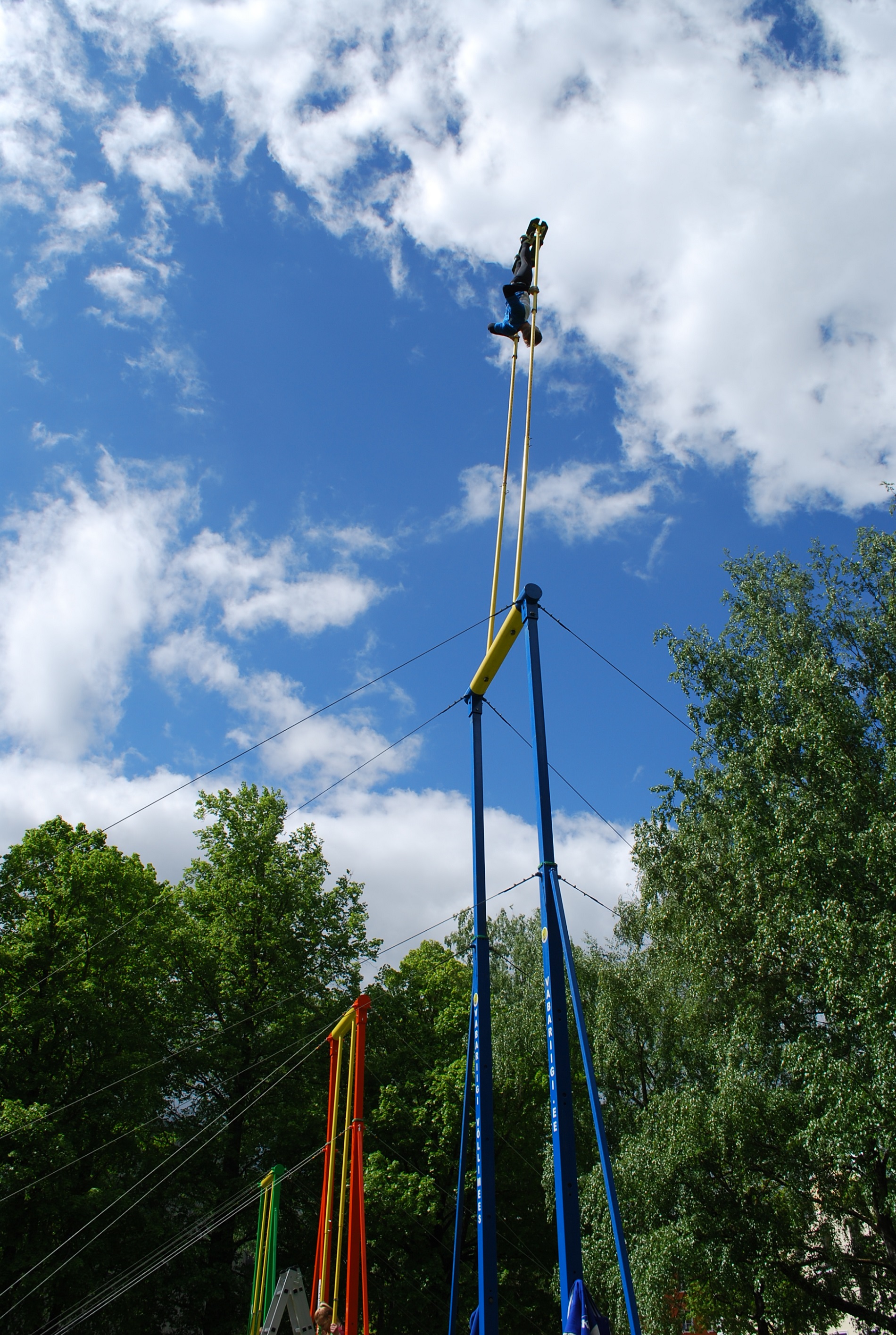 It is not possible to swing over the spindle with a regular swing and its aim is rather on enjoying leisure time, whereas with kiiking, the main goal is to swing over the spindle and the element of competition plays an important role.
Kiiking is a special sport
Unlike other adrenaline-charged sports, kiiking is safe and secure. In order to ensure safety, your hands and feet are fastened to the shafts and the swing seat with special straps. On top of that, kiiking will simultaneously challenge your physical as well as your mental form – kiiking technique, control of the body and overcoming fear are also really important in addition to muscle strength and physical endurance. Thus, a situation where a young woman is significantly more successful at kiiking than a big muscular man is not a rare sight at kiiking events.
We recommend setting the shaft height of the swing at 3-5 m (depending on physical form and other similar aspects) for beginners who are trying out kiiking. Meanwhile, the Estonian records in kiiking are held by Helga Ehrenbusch with a result of 5.95 m in the women's category and Sven Saarpere with a result of 7.13 m in the men's category. For comparison: if the shaft height of a swing is set at 7.13 m, then the person swinging is at the height of about 15 m from the ground, which is nearly the height of a five-storey building.
You can try kiiking at various locations in Estonia. Since the weather conditions in Estonia are changeable, the easiest way for you to find a suitable service provider is to contact the Estonian Kiiking Federation. The specialists who work in the federation will connect you with a professional who is able to offer you an opportunity for kiiking.
Some examples: