Ernest Hemingway once said "In every port in the world, at least two Estonians can be found". But how to pinpoint them? Here's how. 
Excellent poker face 
With an Estonian person, you never know if we're happy or sad. Or angry. Or excited. Most Estonians hide their emotions extremely well and throughout time it's been encouraged to hold it all in, as laughing and crying too excessively is a sign of bad manners. I believe this characteristic was a side effect of the not so expressive communist mindset, and thankfully the younger generations who are born in the free country are much more worldly and open. 
"Do you know Estonians invented Skype?"
Oh, Skype. This is something we're soooo proud of and we believe talking about it serves as a great conversation starter. We're kind of obsessed with Skype. But you would be too if your country created it.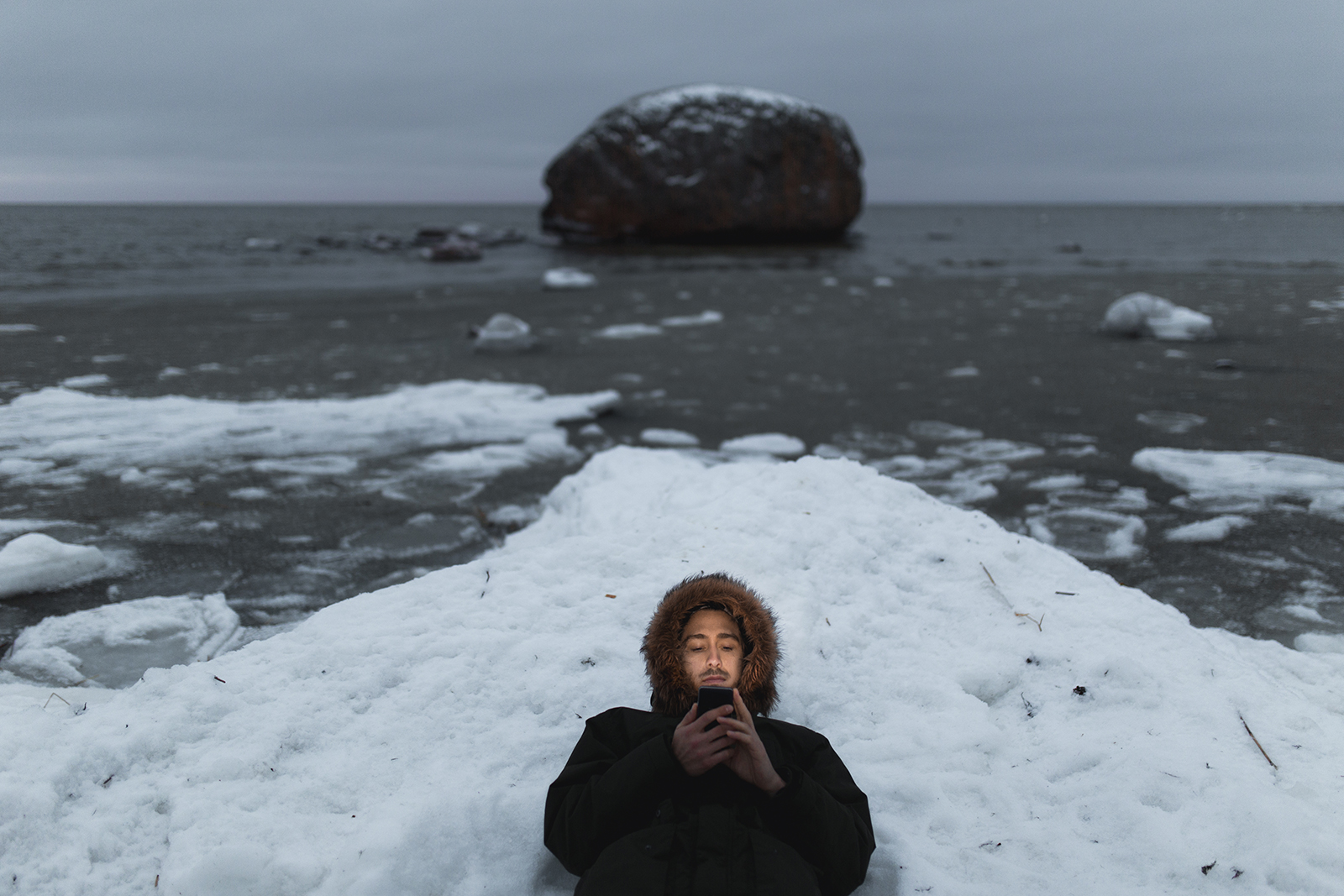 We put sour cream on everything 
Made soup? Put some sour cream in it. Potatoes? Let's put some sour cream on them. Some really delicious desserts can be made with sour cream too. Sun burns? Sour cream as a remedy totally works. Anyway, you get it.
Less talk, more action
I recently shot a music video in Estonia and while location scouting I swear no words were exchanged for like three hours and it was totally cool. Estonians don't really talk unless they have something important to say. Small talk is considered unnecessary and it took me years of travelling the world to get used to it. Before that, people abroad considered me quite rude when in fact, I wasn't being rude, I was just being Estonian.
Is there a sauna?
This question will inevitably pop up sooner or later cause we simply can not live without going to a sauna. Thanks to a large Korean population in Los Angeles, my Estonian friends often have get togethers at a Korean spa since the Koreans also seem to love their sauna. So there we sit, a hundred little old Korean ladies and five blonde Estonians.
The whole Eastern-European/ Scandinavian thing
Estonians have a pretty distinct look going on due to many occupations and mixed blood. Most of us are tall and very blonde with some Eastern European facial features. It's always confusing to people to guess where we're from and to this day, we're not sure if we're part of Scandinavia or if we're part of Eastern Europe.