Although you might assume that sled dog hikes, as the "sled" in the name implies, are strictly a winter activity, then in Estonia you can hike with Huskies and Malamutes all year round. Allow several hours for that - sled dogs will fill that time with inexhaustible energy and curiosity; they simply love to run, and your time will pass very quickly and adventurously. Also, you will get to know about sled dogs in general – what their character is like, how they are trained to become a guide dog, what they eat, how to keep a kennel and much more. We have compiled a list of places where you can go hiking with sled dogs, be it summer or winter.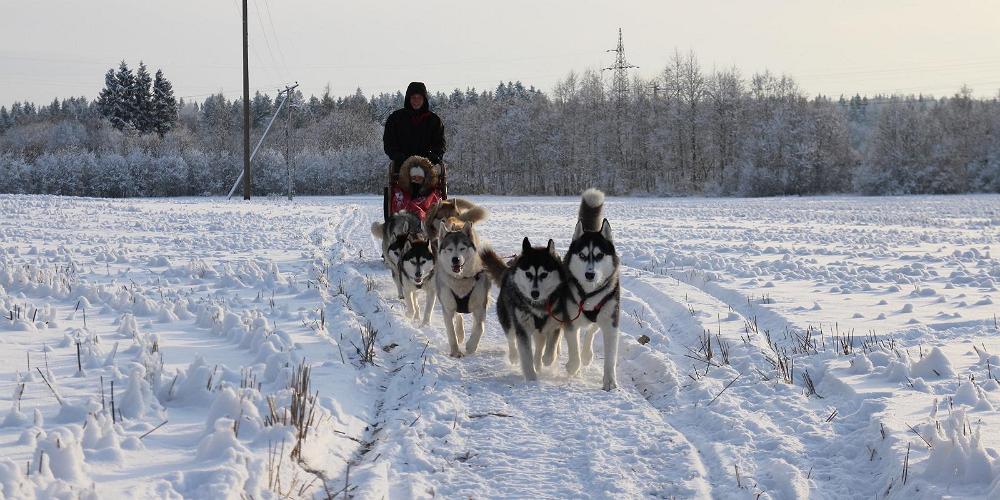 Sledding with Siberian Huskies
Harju maakond, Paasiku küla
We will introduce the breed, history, character, and range of use of the Siberian Husky in detail. Then, we will prepare the dogs for a ride, place the harnesses on them, and move them to the correct positions in the equipage. Sledding with dogs – we take a few-kilometre ride in the neighbourhood, accordingly to the possibilities of the moment. If the guests wish, we can offer them a hot drink. Price for one person is 85 euros and 160 euros for two, the total duration is approximately 1.5 hours. Prices for children:  Three-year-olds: 25 euros; 4–5-year-olds: 45 euros; and from 6 years old: 85 euros.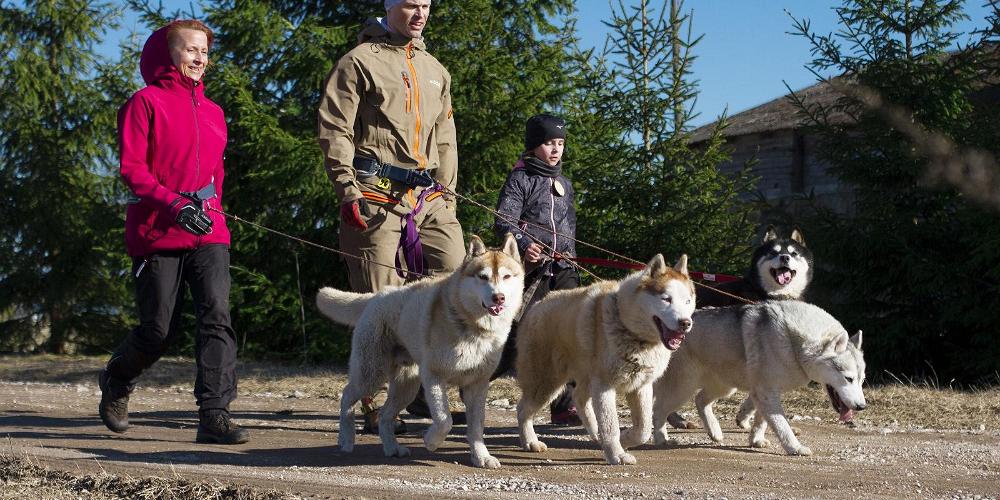 Harju maakond, Paasiku küla
Paasiku Dogs' Manor is a holiday centre located 35 km from Tallinn. At the moment, there are 26 Siberian Huskies and three alpacas. We introduce the local dogs and alpacas by name. You can also choose the dog you like. The hike takes place around the Paasiku Dogs' Manor. The necessary equipment (belt, lines) is available on site. During the hike, we will give a brief overview of the history, character, and uses of the Siberian Huskies. We will also be happy to answer your questions.
Read more
We are located one hour away from Tallinn by car. On the way here, you will see proper rural life including tractors at work and cows on pastures. In the Huskypark, you will be welcomed by Alaskan Malamutes and Siberian Huskies, three horses, a cat, a dotted rabbit, and our lovely staff. We have an Indian hut and a cosy wooden peasant house, where we offer tasty meals to our guests. We offer year-round packages of visiting the farm, hikes with the sled dogs, a photo session, and different events. Come to the countryside! We also offer package gift cards. If you do not speak Estonian, please call +372 56 565 166.
Read more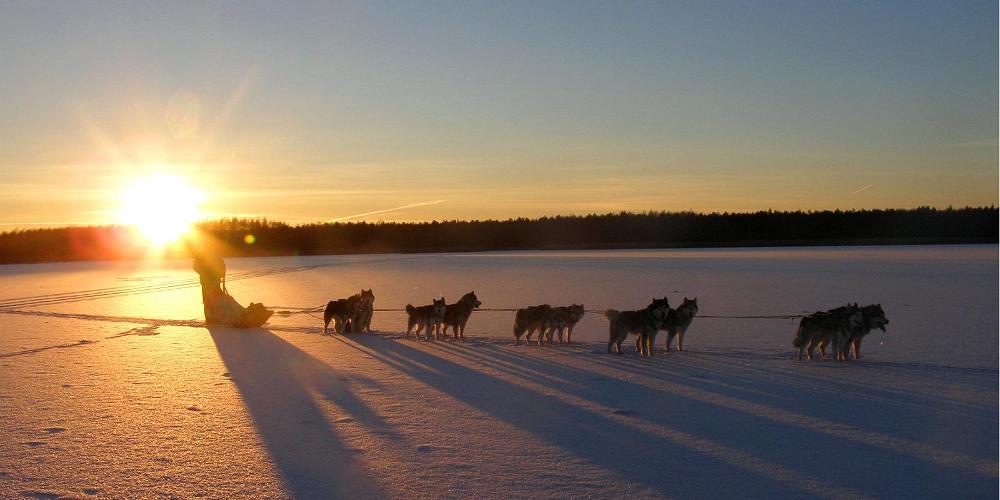 Tartu maakond, Ahunapalu küla
Come and enjoy the wide open space of a natural landscape in a primeval manner – on a sled dog hike! Karusaare sled dog hikes offer a possibility to go on hikes in Järvselja forests all year round, and in the Peipsiveere Nature Reserve during winters. Our sled dogs love to be your companions during an easy hike that lasts for a few hours, as well as a dog sled trip that lasts for several days. A camp fire is always a part of our trips – it gives food a special flavour, warms the freezing hikers, and provides light and a peace of mind... Exhaustion is alleviated by a Russian sauna. If you wish, we can arrange catering.
Read more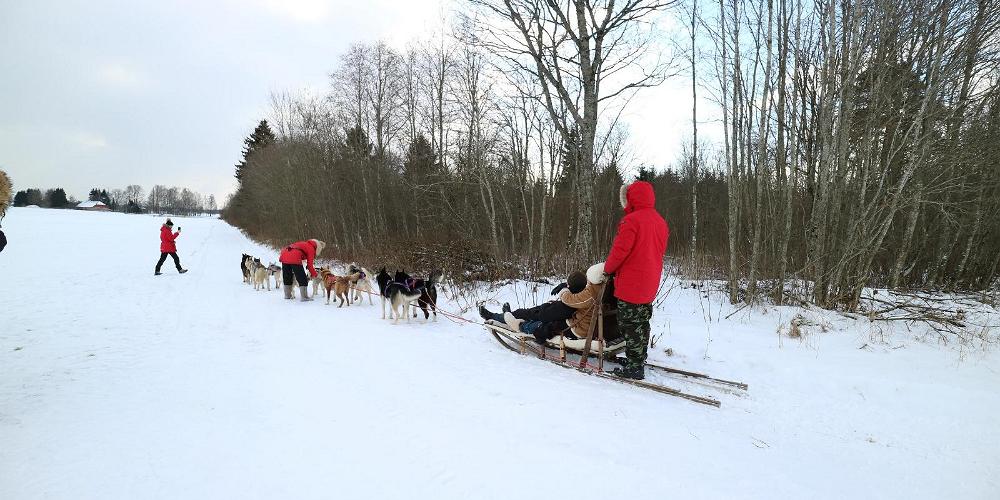 Husky rides are undoubtedly the most fun you can have in Estonia in the winter. Our tours take you to Kõrvemaa or Rapla County, depending on the weather. Participants of the tour can try riding a husky-led sled; additionally, they will learn about the life of huskies, their training, and their fun and friendly character. Depending on the route, we will visit the most important sights of the region and talk about the nature and history of the area. The tour lasts about 5 to 5.5 hours. Remember to wear warm clothes! The example price per person is valid if there are at least 3 people; if there are 4 to 7 people, the price is 119 euros per person.
Read more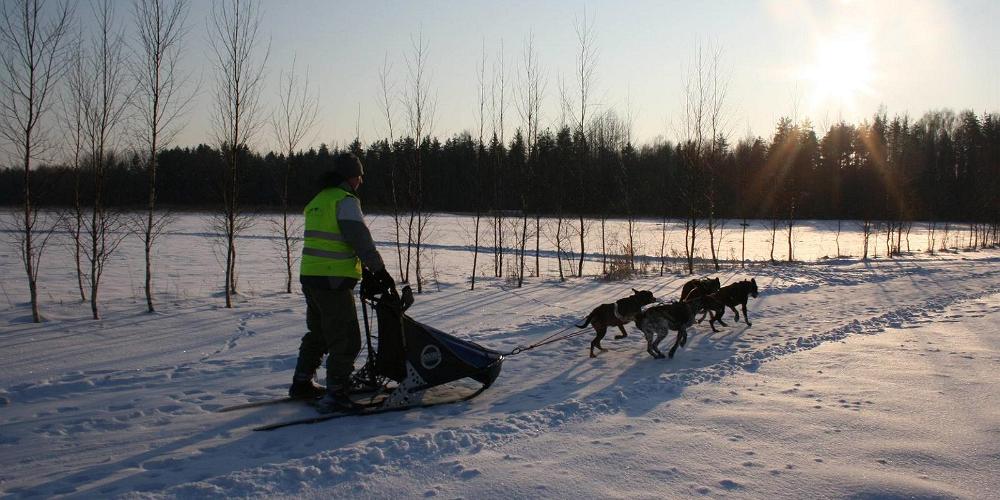 Pärnu maakond, Võlli küla
Take a week-end break and discover dog-sledding. Drive a 3 or 4-wheel carriage yourself or a take a ride on a sled with a driver, pulled by 8-10 dogs. Our alaskan malamutes and huskies have been specially bred for sled-racing.  At Christmas and around Shrove Tuesday we organise events with games for children and adults. You can hold a children's birthday party or other get-togethers in our cozy farmhouse.  Come support our athletes' participation in international races by purchasing sled dog themed souvenirs on site. Our most popular souvenirs are mittens, socks and hats made from dog hair yarn. 
Read more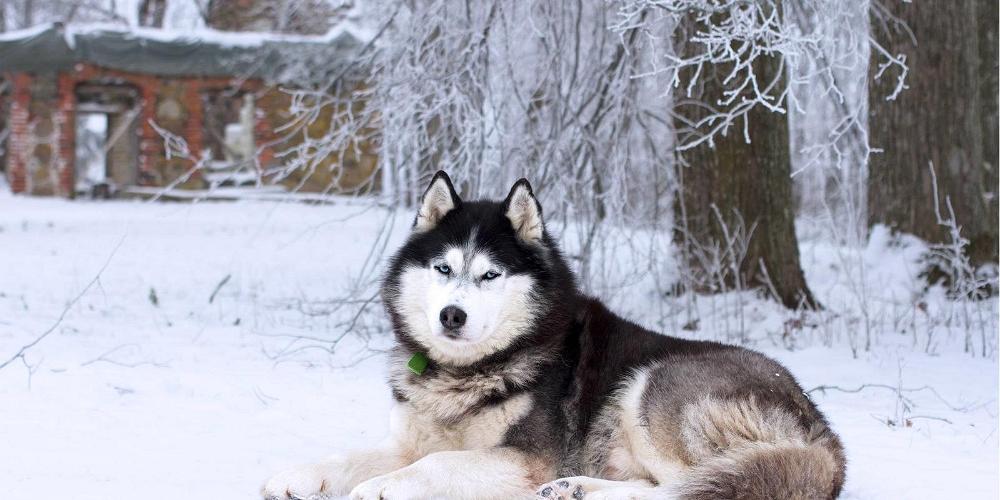 Harju maakond, Paasiku küla
Paasiku Dogs' Manor is a holiday centre located 35 km out of Tallinn. At the moment, the dogs' manor houses 21 Siberian Huskies. We have bred dogs for almost ten years. Siberian Huskies are very friendly and they love getting a lot of attention. We will tell you about the breed, history, character, and range of use of Siberian Huskies. We will introduce the local dogs by name and tell the story of each one. It is also possible to pet and hug the dogs. After the tour, it is possible to have a cup of tea and ask questions. If there are any puppies, it is also possible to pet them. We also welcome very young guests and larger groups!
Read more