Now, just to avoid a stereotype in the making, let's speed things up a bit. An Estonian bloodhound on the other hand can run up to 40 km/h, so by all means it should wear a helmet and license plate if we were to nitpick. This stubborn creature, a characteristic often attributed to Estonians, is known to learn only up to ten commands and it won't wait up when it senses prey is near.
Estonians, being slow walkers and all, have invented clever ways to avoid unnecessary movement altogether. Take for example the small delivery robot from Starship Technologies, which can deliver purchases, packages, and even pizza to your front door. It moves 10 kg in a 3 km radius at a brisk 6 km/h. Then there's the foldable electric scooter Stigo, which travels at 25 km/h. To pick up momentum, The Ampler bikes can go as fast as 35 km/h and make cycling an effortless task. 
Electric bike hire in Tartu: Hotel Dorpat - Hotel Lydia - Tandem bike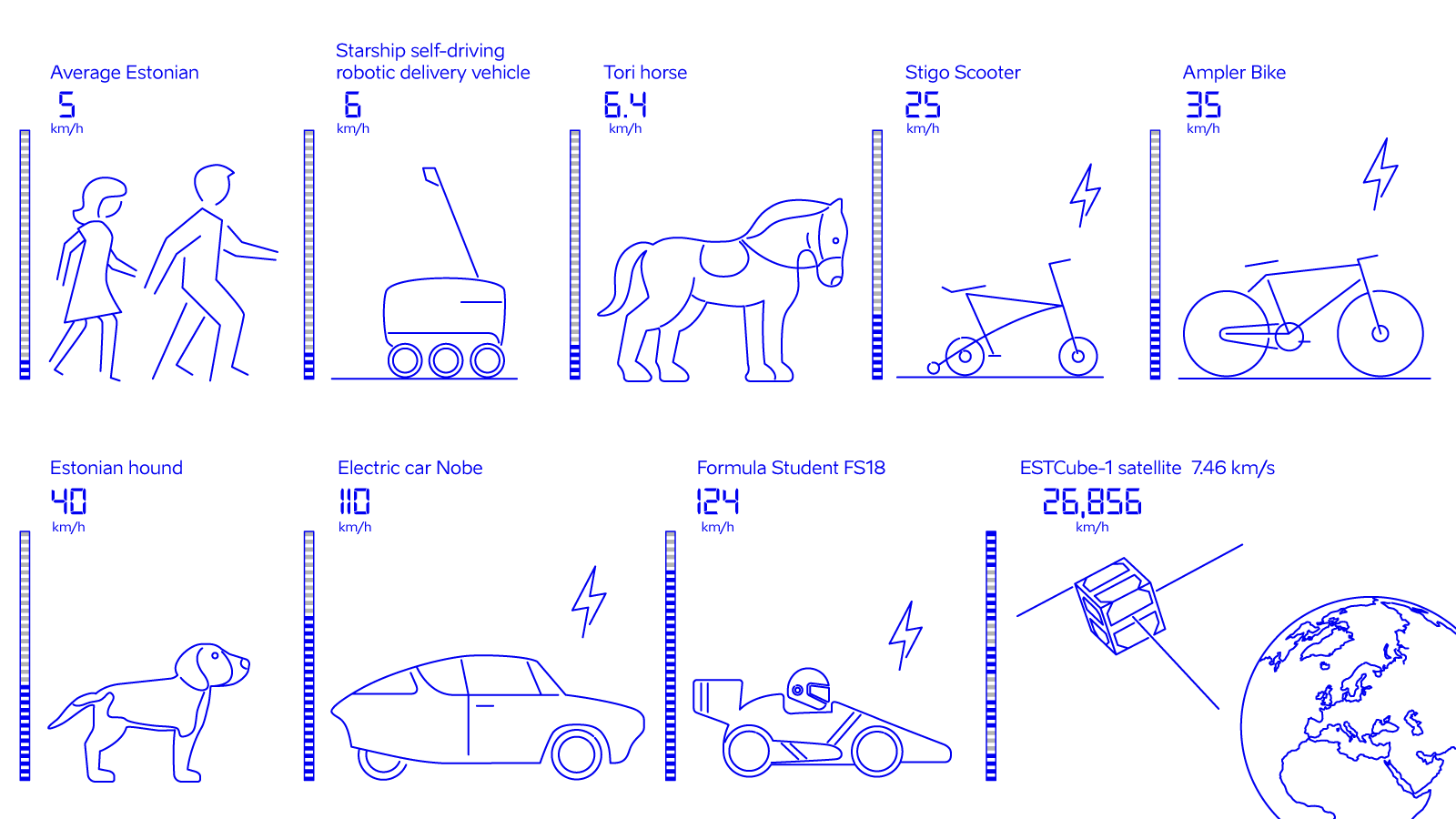 With all the traffic, the state of our environment definitely becomes a priority. That's where the Estonian electric car Nobe comes in. Built for the stylish and environmentally aware, the three-wheeler can help you run your daily errands at 110 km/h. The team of student formula FS "Team Tallinn" builds a brand new electric race car for every sporting season. The last model boasted an acceleration of zero to 100 km/h in 1,87 seconds. Not bad for an electric car, right?
Finally, we introduce you to the fastest Estonian - metaphorically speaking. ESTCube-1 is a satellite developed and constructed in Estonia as part of a student research project at the University of Tartu. ESTCube-1 races through orbit around the earth since 2013 at 26,856 km/h.
* 1 km = 0,6 miles