Estonia's history of German and Swedish rule has left the country with a wealth of manor houses and an increasing number have been renovated and converted to luxury hotels. Here you can wine, dine, enjoy a spa treatments and sleep like an aristocrat. Below are just some of the many converted manor hotels in Estonia.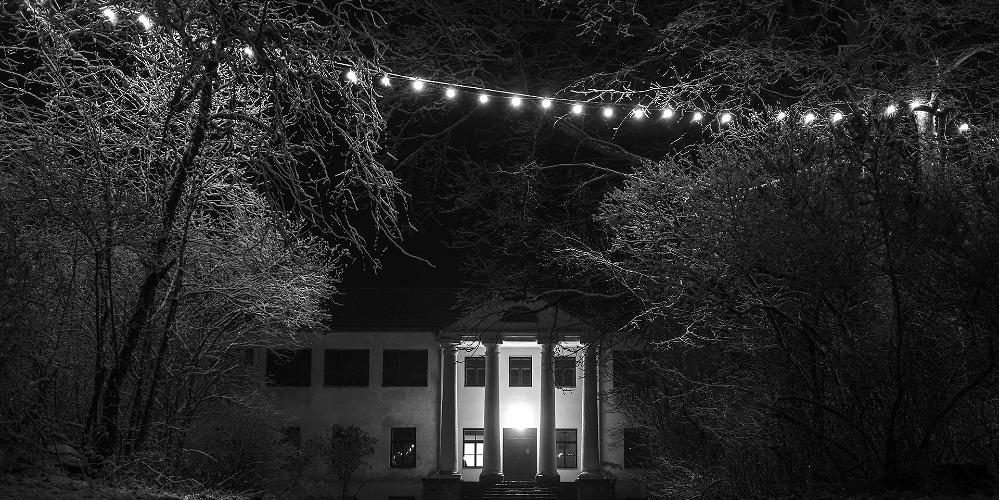 Pärnu maakond, Pootsi küla
Pootsi Manor, located in Pärnu County, makes delicious wines from domestic berries. We offer you six different wines and recommend local food that go with them. During the tour, we will, in addition to wine making, introduce to you the manor building and its history which is in our family for the third generation! We will talk about the restoration of the manor, go on a tour of the manor park, cherry garden, and manor building.
Read more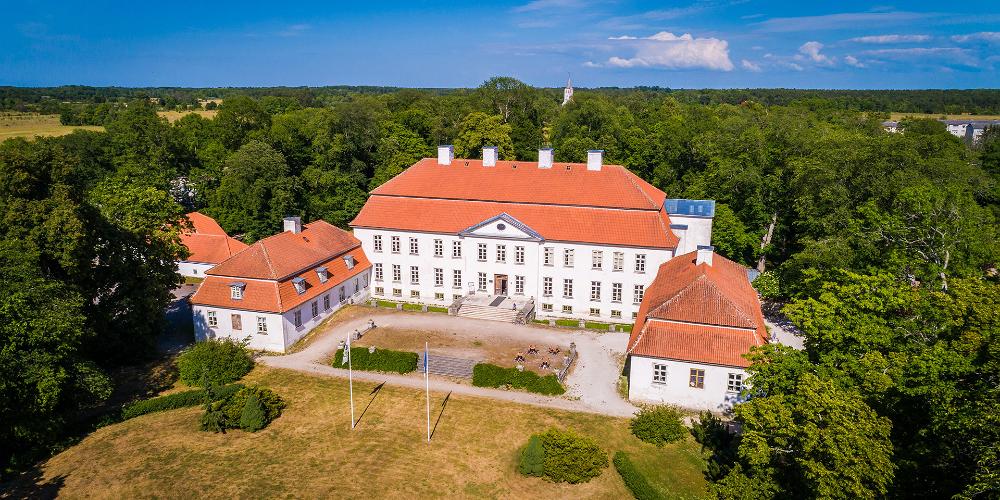 Hiiu maakond, Suuremõisa küla
The baroque Suuremõisa castle was constructed between 1755 and 1760, commissioned by Countess Ebba-Margaretha von Stenbock (née De la Gardie). Count Jacob Pontus Stenbock, who inherited the estate from his mother the Countess, exchanged it in 1796 for Uuemõisa manor due to his debts. The new owner of Suuremõisa was Otto Reinhold Ludvig von Ungern-Sternberg. The castle has a museum room introducing the history of the manor, as well as a souvenir and book counter. In addition to beautiful interior and history, the surrounding area of the manor features a flower garden created by Hiiumaa Vocational School, an English park, and various ancillary buildings of the manor complex.
Read more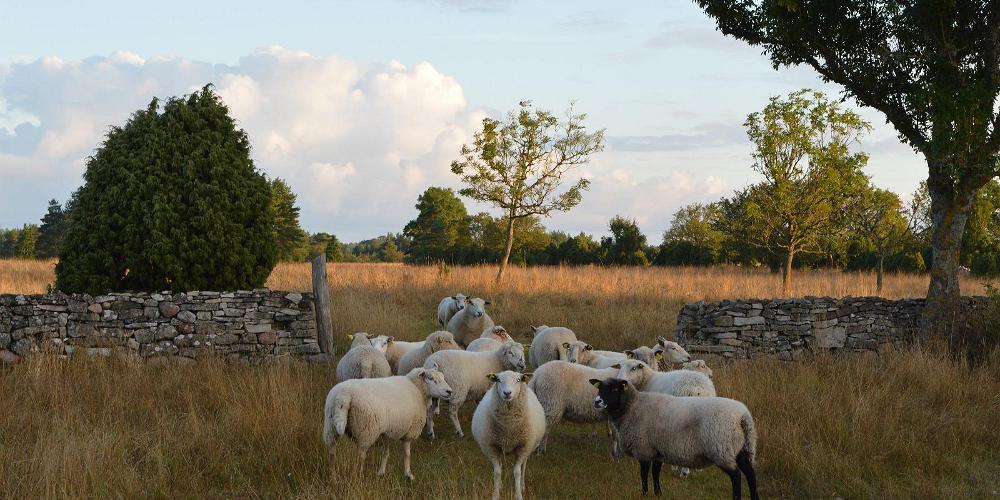 Saare maakond, Jõgela küla
The making of the manor began in 1558. The mansion has its primal wide front stairway although building of the mansard floor on top of it and widening the windows has had a severe deforming effect. A special article of the manor is a system of paths and courses that are originated from the 18th century. These are surrounded by low stone walls with classy gates which are all well maintained. Good to know: Today there's an accommodation available in the manor. Now there is a hall for visitors that has a capacity of 100 people.
Read more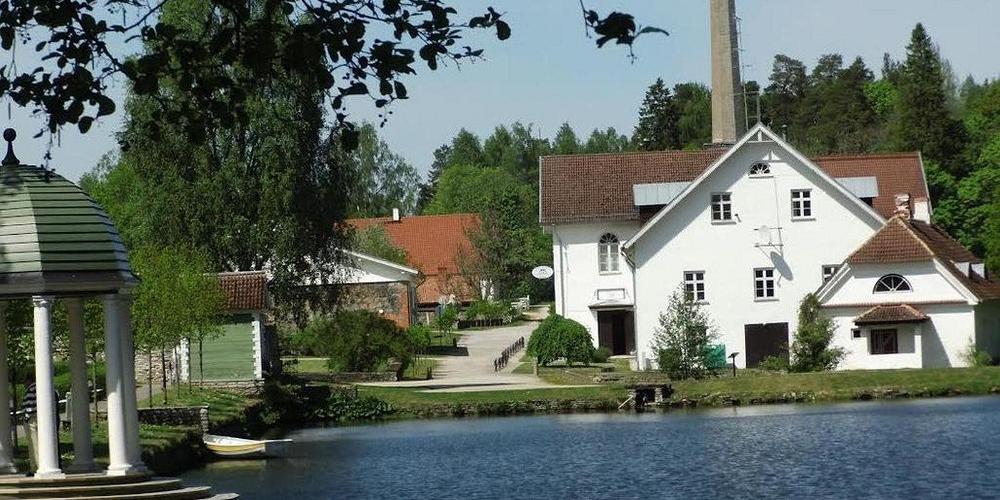 Park Hotel Palmse
Lääne-Viru maakond, Palmse küla
The Palmse Park Hotel is located in the historic Palmse Manor complex. We provide facilities for quiet relaxation as well as organizing weddings and birthday parties. A ideal place for company outings, Christmas parties and training courses. You can visit the manor, and you can also order tour guides. In cooperation with the Virumaa Museums Foundation, the manor house, palm house and park can be rented.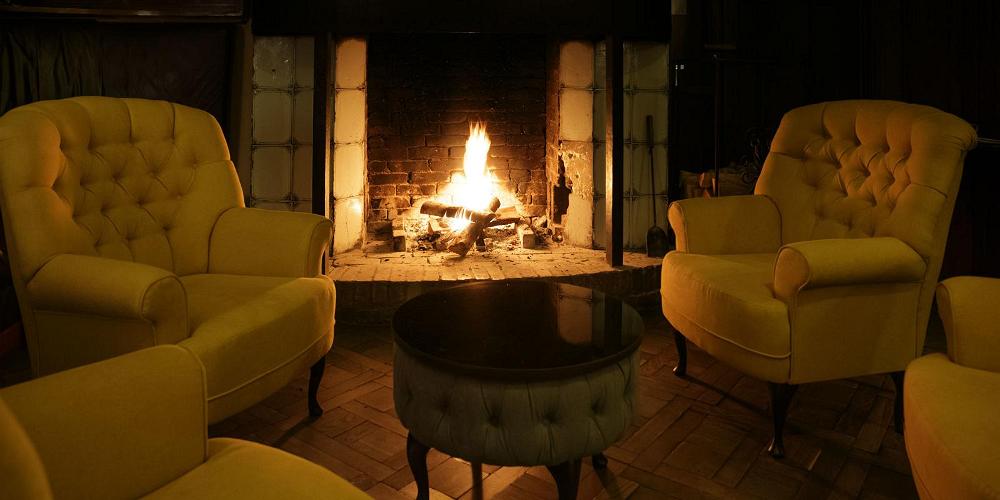 Valga maakond, Taagepera küla
The Wagenküll Hotel offers luxurious and romantic accommodation in three different historic buildings – the Art Nouveau castle, a functionalist park house, and the house of a historical ruler. We have 75 rooms, including 10 suites, each of which is special due to its unmatched history and sophisticated architecture. The castle complex includes the Art Nouveau castle, an à la carte restaurant, a luxury castle spa, and a 1930s hotel. Wagenküll – we value stress-free holidays and time outside of time.
Read more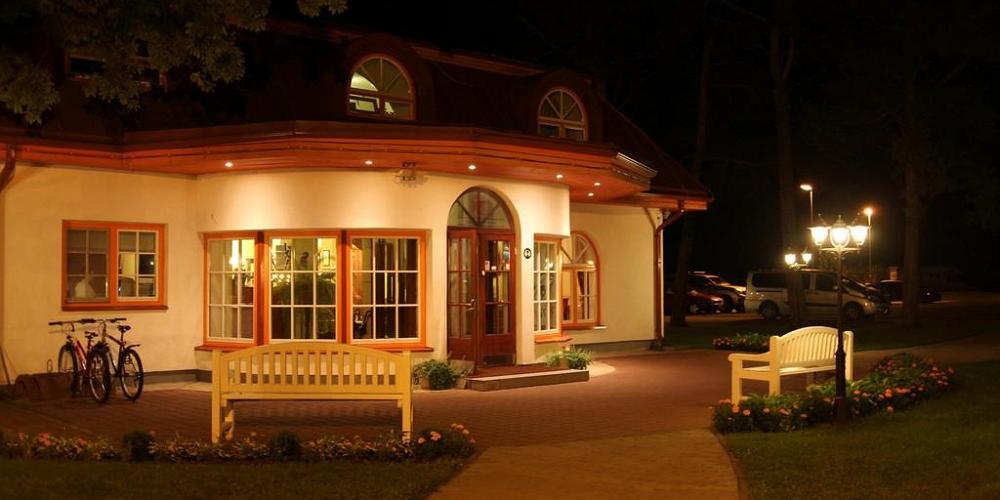 Ida-Viru maakond, Saka küla
Saka Cliff Hotel & SPA is a small and romantic hotel in the midst of gorgeous nature, located on the edge of unique Ontika limestone bluff. In addition to accommodation rooms visitors can enjoy a'la carte restaurant, private dining-room and mini-spa. In Meretorn, that is located on the edge of the bank and has six seminary and conference rooms, You can have meetings or relax in a sauna. In addition to hotel You can stay in separate terrace-house in an apartment-style room or park Your caravan or spend the night in tent. Marked hiking track, tennis court, campfire, swing and mini-spa help You to fill Your free time in nature.
Read more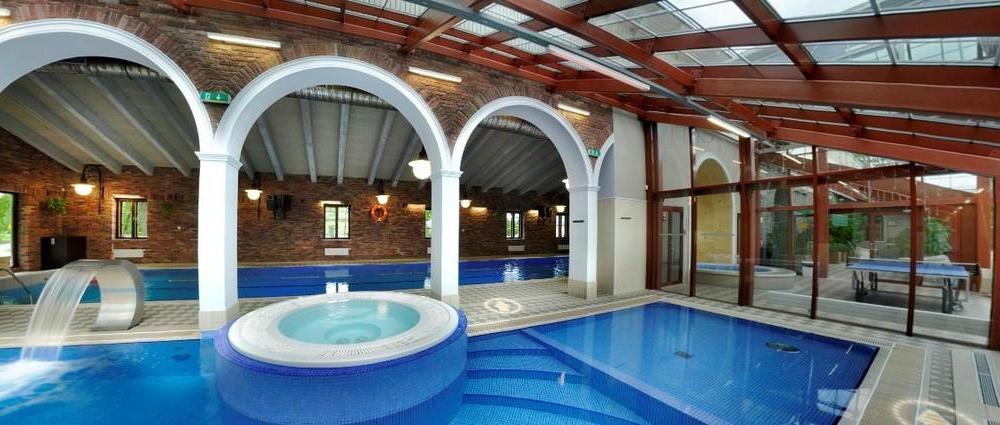 Ida-Viru maakond, Mäetaguse alevik
A former stable and coach house of the 18th-century Mäetaguse manor has been turned into a 3-star manor hotel with Scandinavian style interiors. Visitors of the hotel can also enjoy the adjacent pool house with saunas and spa treatments. For daytime activities, guests are welcome touse the shooting range, lit ski and hiking tracks, rent Nordic pole walking sticks, bicycles and ATVs.
Read more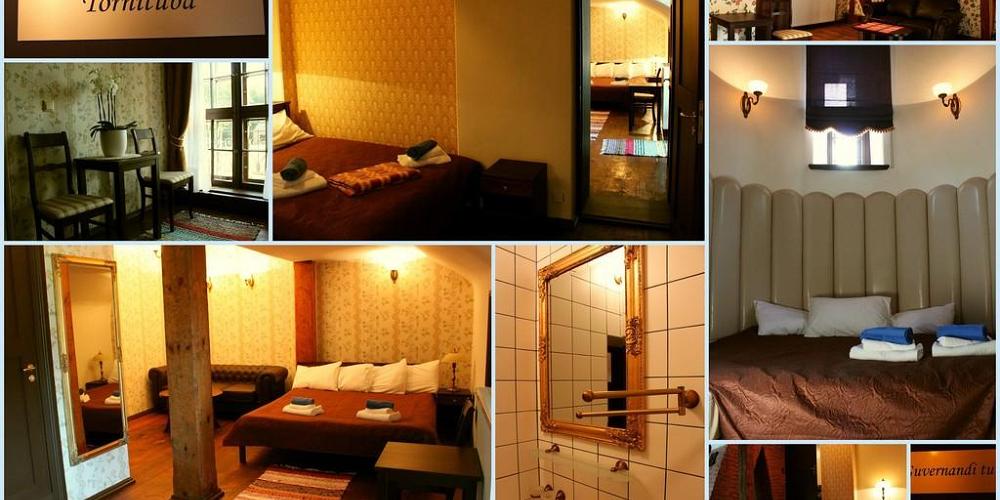 Tartu maakond, Alatskivi alevik
This Neo-Gothic castle dating back to the 17th century lies in the midst of southern Estonian forests, nearby the large Peipsi lake. Today, the manor is mainly known for its exhibition featuring the everyday life of the landlords and servants. Accommodation for up to eight people awaits on the second floor while the most luxurious suite is located in the corner tower.
Read more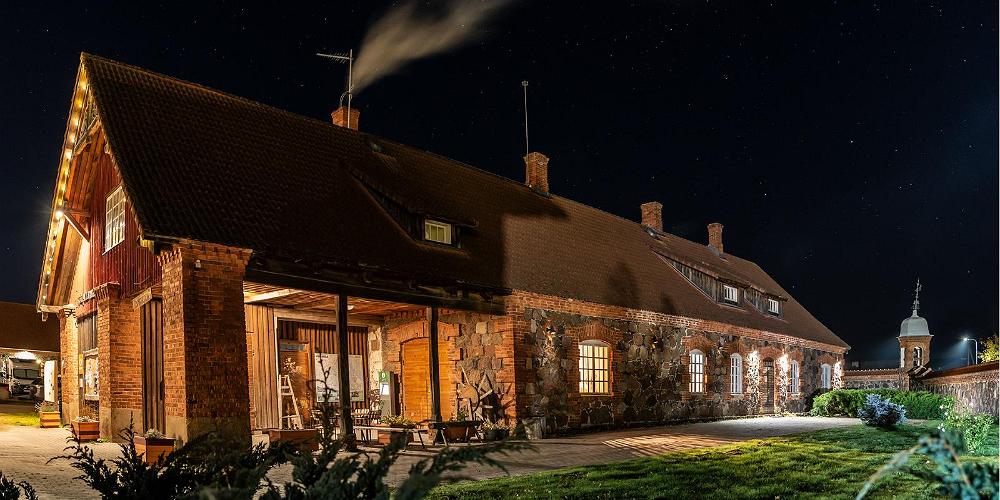 Põlva maakond, Mooste alevik
Mooste Manor, established at the time when the Nolcken family ruled the area, lies on the side of a lake. Most of the buildings are constructed from stone and decorated with brick with an English style park adding to the appearance of the manor. The manor house accommodates a school, and a former woodworking workshop has been renovated into the Mooste Manor Guest House. A restorer's work-shop operates in the old workhorse stable, and the Centre for Arts and Social Practice occupies the steward's house, while the former barn has been transformed into a 500-seat concert hall.
Read more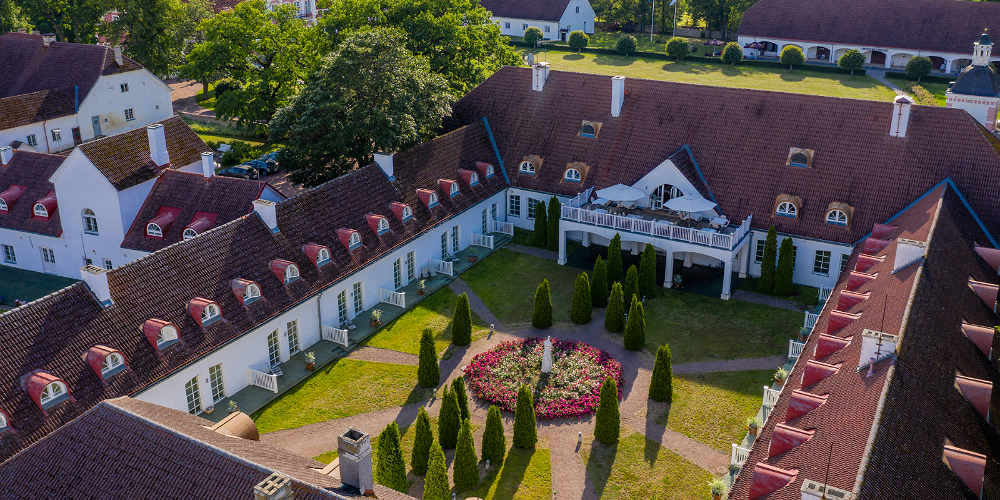 Lääne-Viru maakond, Sagadi küla
Sagadi manor complex is located in Lahemaa National Park. The history of the manor dates back 500 years. These days Sagadi has become the centre of tourism and natural and cultural education. The complex is extraordinary for its unity: lots of outbuildings with repaired roads, parkways, a park and ponds. In Sagadi forest centre you can visit forest and manor museum, stay in a hotel and enjoy a meal at the manor restaurant.
Read more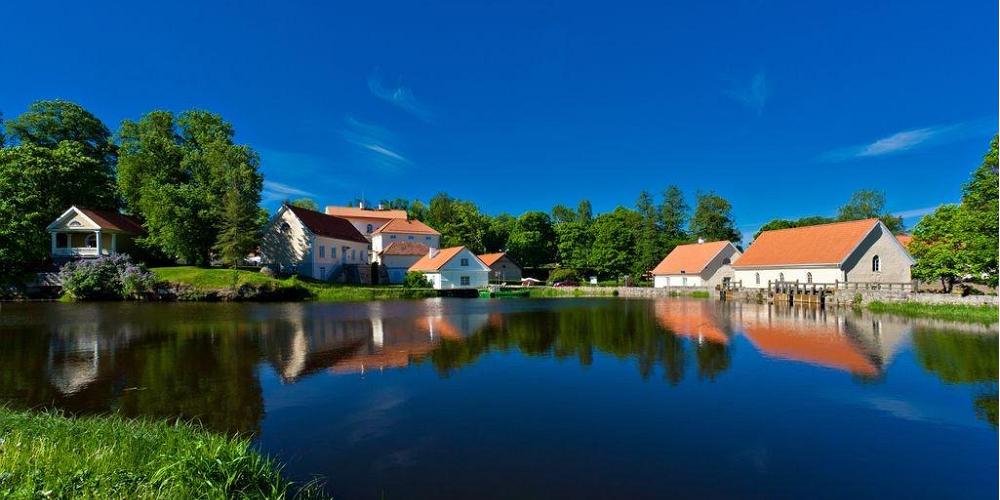 Lääne-Viru maakond, Vihula küla
Located in Lahemaa National Park, the elegant Vihula Manor offers a perfect holiday from the hustle and bustle of city life, a comfortable place to stay on a business trip, and a cosy environment for family celebrations. Vihula Manor offers luxurious relaxation in the eco-SPA and romantic accommodation in various historic manor houses, each with its own unique charm and uniqueness. Vihula Manor offers various opportunities to enjoy your free time both on the manor lands and in the beautiful nature of Lahemaa National Park: ride a bicycle, play mini golf, or go on a boat ride on the Mustoja River.
Read more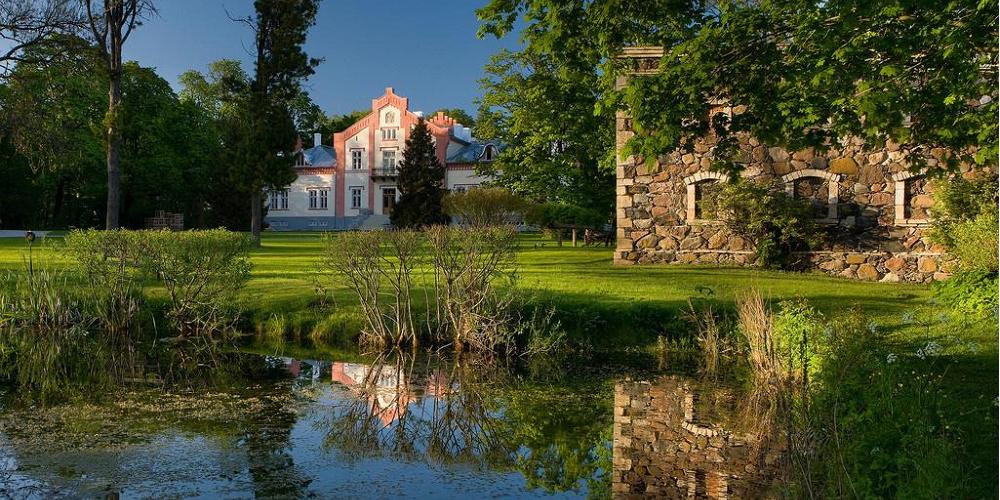 Saare maakond, Pädaste küla
The centuries-old Pädaste Manor on the island of Muhu is the only five-star hotel outside Tallinn in Estonia. The fully renovated manor complex has been turned into a luxury hotel and spa complex. Pädaste offers 24 differently decorated rooms for its guests: starting with cosy rooms in the coach house (Tõllakuur) and ending with stately rooms in the manor house. Although doing nothing in Pädaste is agreeable and long-awaited leisure to many, there are choices for those interested in being active. At your request, we'll organise a cycling trip along the coast, a boat trip in the sunset or a picnic on the Island of Love (Armastuse saar).
Read more