Estonian modern culture is a curious mix of the ultra new and well…old. Very old. Sauna is one of those esteemed old traditions that still holds a central place in the local everyday life. Saunas can typically be found sizzling away in residential houses, apartments, hotels and on farms, but you don't need to have a built-in sauna in order to enjoy a good session. DIY and even portable saunas have been popping up all across the country and are definitely worth a peek. Here's our favourite selection of creative saunas in Estonia, most of which are open throughout the year.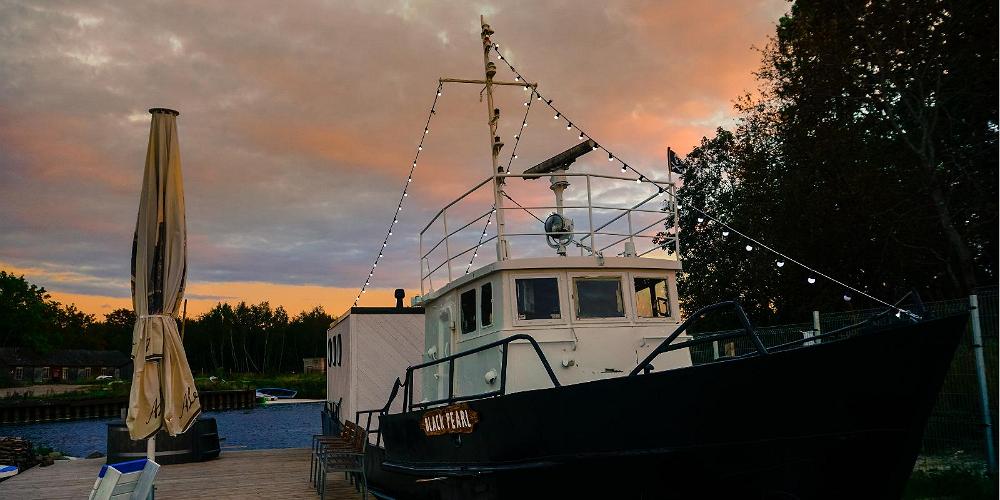 Ida-Viru maakond, Liimala küla
Sauna experience from a sauna built in a former fishing trawler and located on the field of Purtse yacht harbour enable its visitors to feel like captains who have run aground on a stormy sea due to its funny shape. The sauna, located in the Purtse yacht harbour, is built on an old MSTB-type fishing trawler. The sauna consists of a steam sauna and a barrel sauna, and these are suitable for up to 12 people. The steam room overlooks the Purtse yacht harbour, the sea, and River Purtse.  
Read more
Tartu maakond, Varnja alevik
Mesi Tare Home Accommodation offers a unique opportunity to stay the night in a traditional Old-Believer home in Varnja Village of Old Believers by Lake Peipus (Peipsi). Our guests can stay in an authentic house with a courtyard. We call ourselves a home accommodation because this is what we offer our visitors – a homely atmosphere and a chance to experience the way of life of Old Believers as it has been for about a century – peace, quiet, and no indoor plumbing. Boats and bicycles are available for rental, as are Finnish, plastic, tent and smoke saunas; we also have a bathing barrel. A beach awaits swimmers in the summer, and during the winter, fishermen can drive on the lake in large-wheeled cars called "karakatitsa".
Read more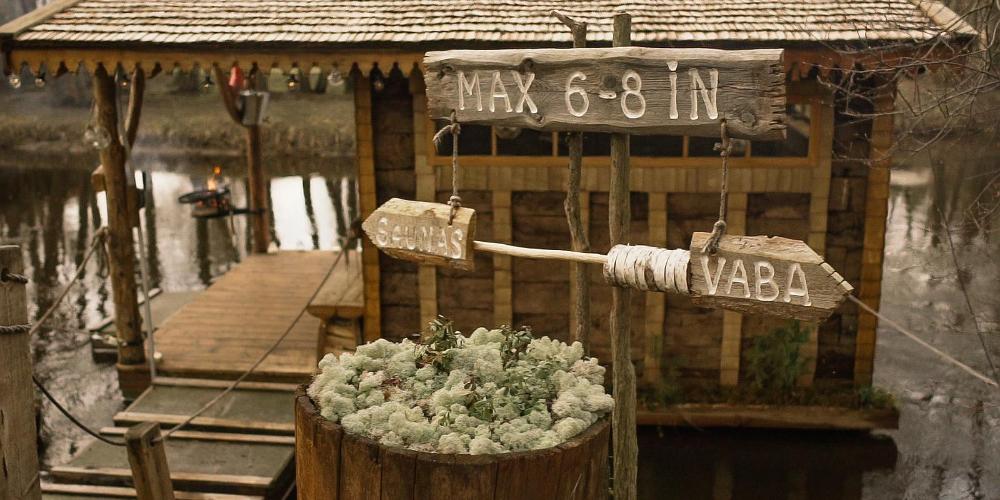 Lääne-Viru maakond, Linnuse küla
Lammasmäe Holiday Centre now has a new sauna, which we believe is the only one in the world – a peat sauna. The sauna is located on the Kunda River and it can be moved around on the territory of the Lammasmäe Holiday Centre. To get to the sauna, you will have to walk along pontoons covered with peat tiles – the pontoons are floating and are therefore not the most stable. You can carry out various procedures in the sauna and sit on turf piles. The shower of the peat sauna is also unique – there is a bucket with holes in it that is hanging from an eave. Water is pumped to the bucket manually. There are boxes on the walls of the sauna where bog plants grow, setting an unforgettable mood.
Read more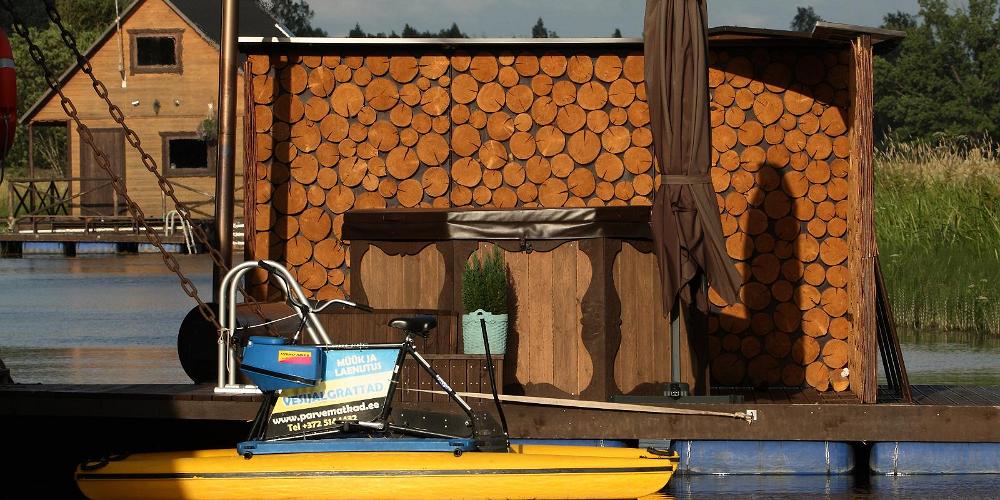 Rapla maakond, Kabala küla
The floating hot water vat is a unique attraction in Estonia. The vat (hot tub) is placed on a 36 m2 raft. The vat is made of PVC marble, it is illuminated, and can accommodate up to 6 people at a time. The vat can be heated with an external wood-burning oven. In rainy weather, you can use an umbrella and two sides can be covered by a wall. There is also a screen for changing clothes. It is possible to rent the vat for a small romantic getaway and as an addition to raft houses. The vat is powered by an engine.  
Read more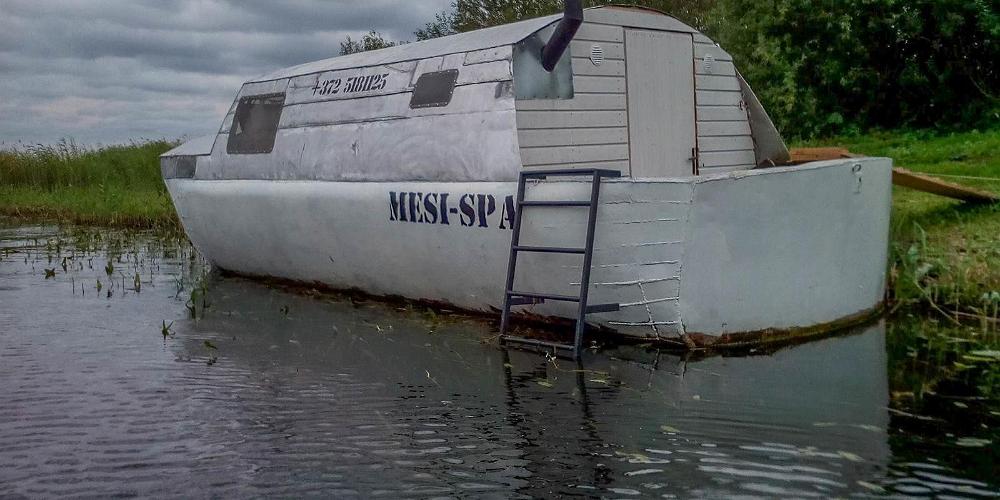 Tartu maakond, Varnja alevik
Looking for new experiences? Spend your holiday in the Old Believers' village of Varnja by Lake Peipus and use the unique opportunity to spend a night on the lake itself. The sauna boat of Mesi Tare Home Accommodation is suitable for both romantic packages and families. The boat can accommodate four people and there is a sauna and a kitchenette with the necessary supplies and dishes. The outdoor toilet and campfire site are located on the shore. The sauna boat is a suitable place to stay from May to September.
Read more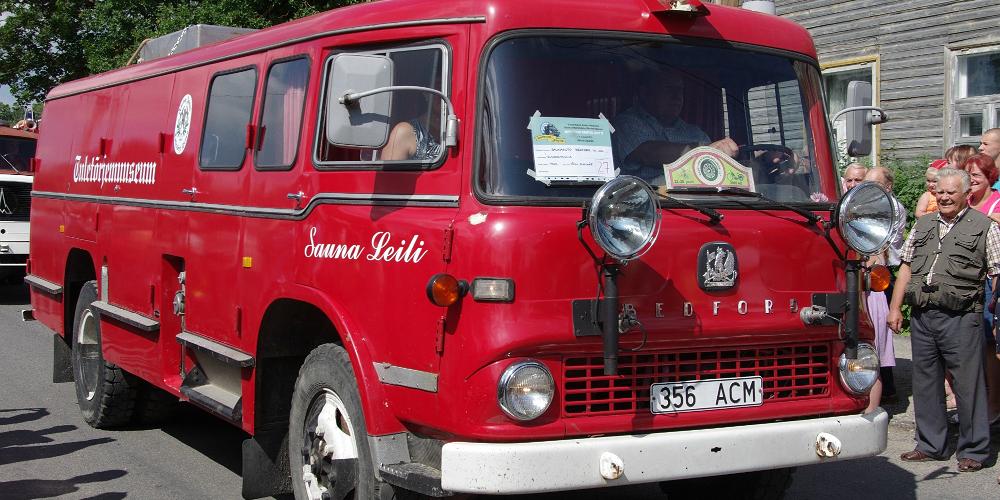 Firemen's sauna in a fire truck
Järva maakond, Järva-Jaani alev
Järva County is not an average Estonian small town. Why? Well, because here you will also find the largest fire truck collection at the Järva-Jaani Fire Department Museum. Many of the trucks cannot be used for putting out fires anymore, but they can be used for other purposes: as a sauna or a seminar hall. There are several saunas built in fire trucks in Järva-Jaani. You can also order a fire truck sauna to come to you.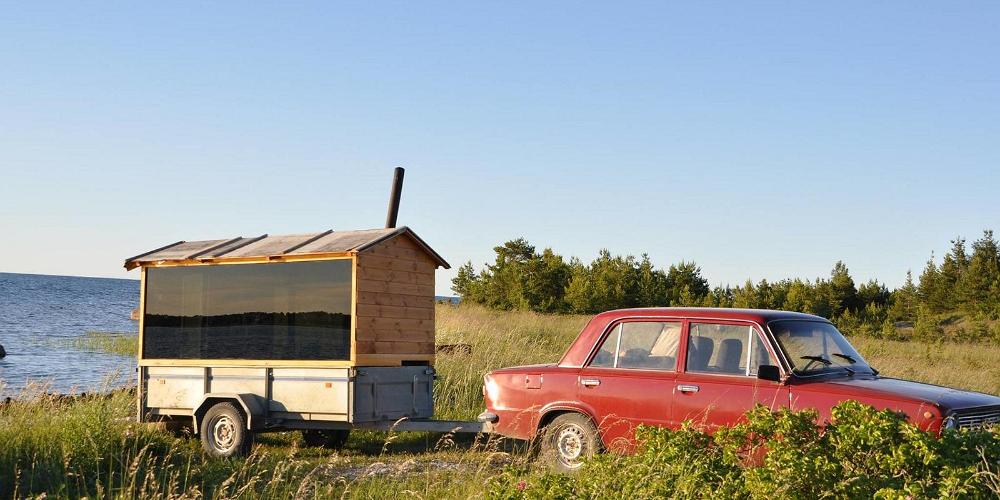 The Hiiumaa Kärusaun is a unique mobile sauna where you can choose to enjoy the benefits of a sauna anywhere on the beautiful Hiiumaa. Bring your friends, hook the sauna to your car, and head to the sea! As a bonus, you can enjoy a beautiful view of the sea through a glass wall of the sauna and go for a refreshing swim in the sea.
Read more
Harju maakond, Rohuneeme küla
Built into an old wooden ship, this is a perfect place for a party filled with activities, whether it be a birthday, a seminar or a fun night with friends. From the window, you'll have a view of the sea where you can see swans, cormorants, ducks and other seabirds. In the ship sauna you get a view of Aegna Island, Naissaar Island and the beautiful Tallinn Bay. You can order catering, games and a trip to the sea. The sauna platform has room for five; Captain's house seats more.
Read more