There are plenty of restaurants that offer modern, gourmet interpretations of Estonian cuisine, but for the genuine recipes as they are meant to be enjoyed, check out the following restaurants. They serve traditional dishes like sauerkraut and kama, prepared with time-tested cooking methods, in nostalgic settings year-round.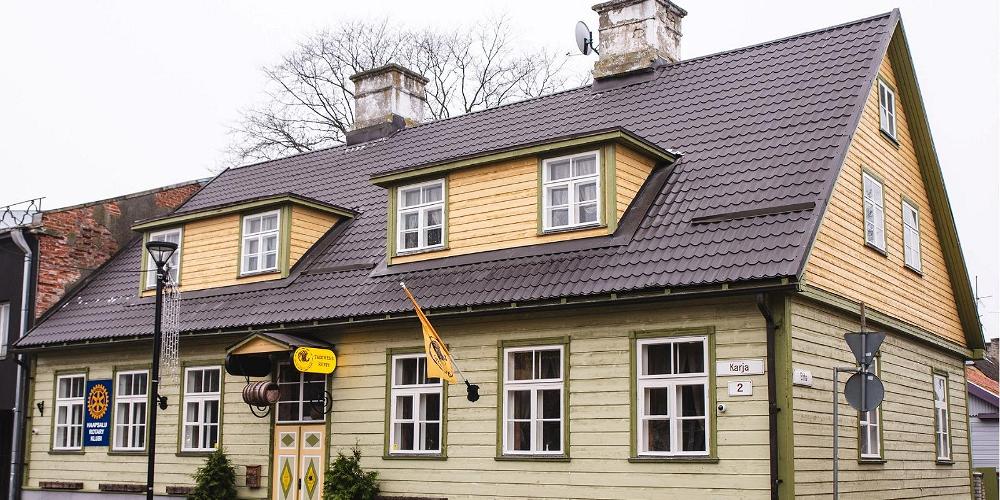 Lääne maakond, Haapsalu linn
Talumehe Pub is a catering establishment located in the beautiful old town of Haapsalu. We open early in the morning to welcome you with a friendly smile, a cup of coffee, and our breakfast menu. The main menu includes delicious dishes made from fresh local produce. We are open until the wee hours of the morning; you can also order catering for parties and groups. During the weekends, you can dance to live music. We also welcome families with children and we have a separate children's playroom. Talumehe Pub is a genuine Estonian pub in the best sense of the phrase and you will always find pleasant company and cheerful laughter here.
Read more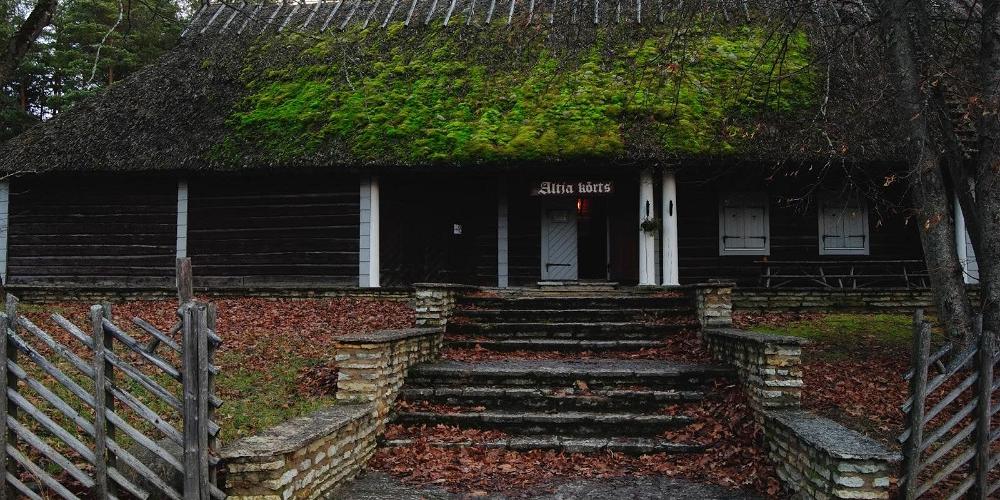 Altja Tavern
Lääne-Viru maakond, Altja küla
Altja Tavern is in Lahemaa National Park in northern Estonia. It retains its thatched roof and interior design of old and is a great place to refresh yourself while you're in the area. The tavern offers simple, tasty Estonian food. If the weather allows, you can sit on the terrace, have a picnic in the grounds or host an outdoor event here. In summer we recommend that larger groups book ahead (both tables and meals). We can arrange for folk musicians to play while you're here. Everyone is welcome! In the vicinity you will find a number of restored manors and marked hiking trails.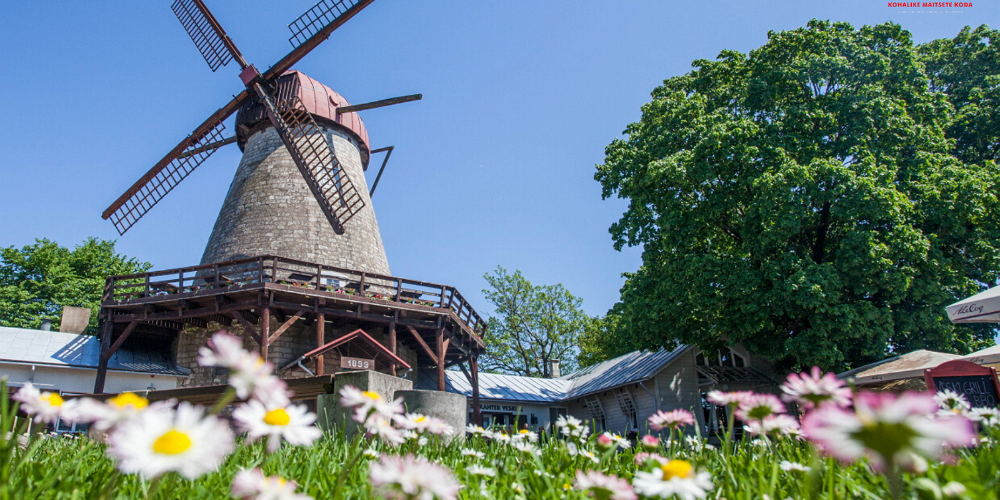 Saare maakond, Kuressaare linn
A restaurant of local flavours, located in a unique windmill in Kuressaare (from 1899). The menu has different wild game meat, smoked fish, house drinks made from local berries, house wine made from local apples, and the Veski beer. In summer, you can eat in the garden, on the terrace, or on the balcony. We organise events for both adults and children – performers from Estonia and abroad, special dinners, cooking lessons for children, etc. Order a house tour or a tasting of the island's beers or drinks. If you wish, we can ask folk dancers or musicians to perform here. There are five floors for different events. Veski is selected as one of White Guide's TOP100 Estonian Restaurants!
Read more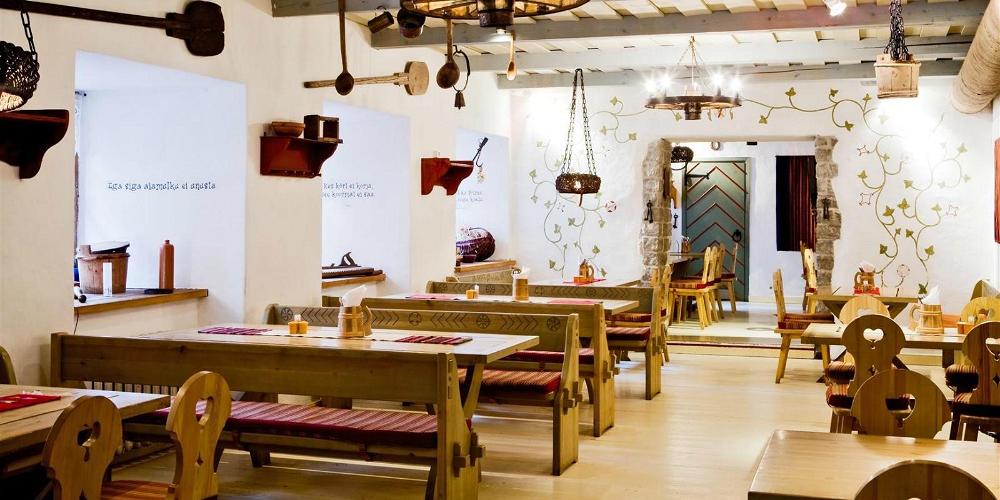 Restaurant Kuldse Notsu Kõrts
Harju maakond, Kesklinna linnaosa
Tallinn has many restaurants, but only very few of them serve traditional Estonian food. Kuldse Notsu Tavern offers a wide variety of real honest Estonian food right at the heart of Tallinn's Old Town. The restaurant uses recipes that have been handed down for generations and are therefore popular with locals as well as tourists. The best-loved dishes on the restaurant menu are definitely farm cheeses and the Sausage Feast – a selection of the best Estonian sausages that also includes the famous Estonian black pudding! You can listen to local music in the restaurant, and many come here to enjoy its comfy atmosphere and meet friends.
Restaurant Vidrik
Restaurant Vidrik is waiting to offer you new culinary experiences! Restaurant Vidrik was established by two chefs, who focus on local vegetables and game. We respect traditional seasoning and cooking techniques – for example, we prepare our dishes on an actual fire and in natural smoke. We offer genuine and authentic Estonian food. Our meals are simple, tasty, and served in a modern manner. But most importantly – the food comes from around here, from our own country. You can always book our restaurant for parties, birthdays, and weddings! Book a table here: +372 5385 7276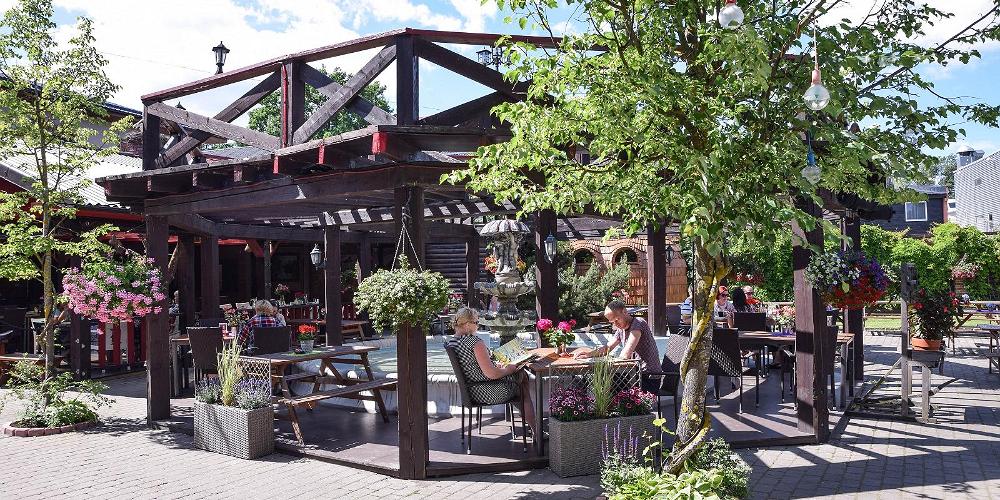 Tartu maakond, Tartu linn
Hansatall tavern has four medieval halls that seat up to 106 people. The tavern, which was built in true Hanseatic style, offers Estonian cuisine: eel, perch, flounder, herring, and pike perch, chanterelles, cowberries, snowball soup, and Estonian-style sauerkraut with pork and barley. Here, you can host receptions, lunches, and dinners for groups. During summers, you can have a good time and enjoy delicious meals in the Hansa Hoov courtyard, which has a fountain; various concerts and theatre productions are staged here.
Read more
Since 2016, the restaurant of Narva Museum is located in the artillery tower or rondel built in the 16th century, at the entrance to Narva Castle West Courtyard, which focuses on local flavours and the menu of which is inspired by the cuisines of the nations that have played an important role in the history of Narva. The most special dish on the menu is lamprey. Rondeel also has Narva's largest selection of local craft beers – the Gambrinus beer shelf on the first floor of the restaurant has about 100 local beers. Since summer 2019, the head chef of the restaurant is Vladimir Upeniek, who was the Estonian Chef of the Year 2012.
Read more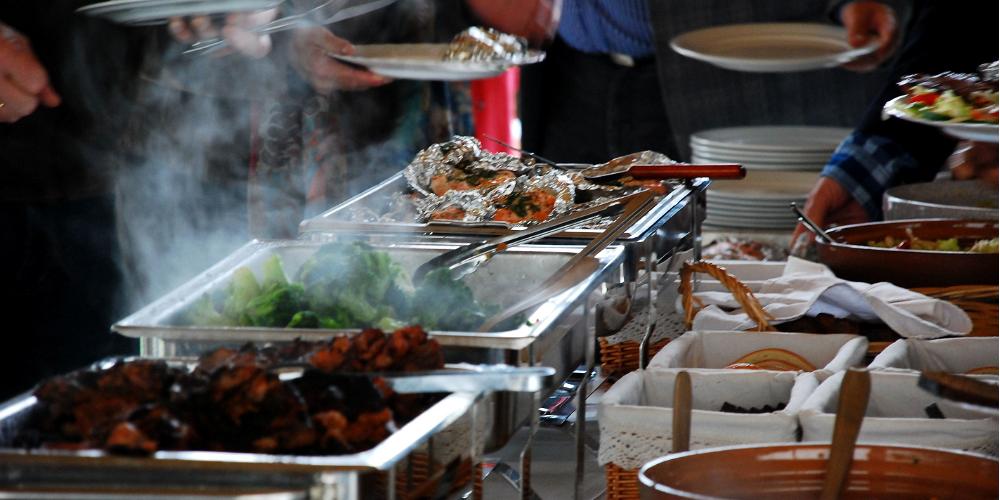 Maria Farm is a great place for both resting and organising seminars, combining these with activities in nature and different fields. A new party and seminar hall for 80 was built in December 2010. The threshing room of the tourist farm with the original stove is suitable for smaller groups. There is a huge 200 m² shelter for organising outdoor events. The restaurant at the Maria Farm offers traditional Estonian farm food and delicacies from game.
Read more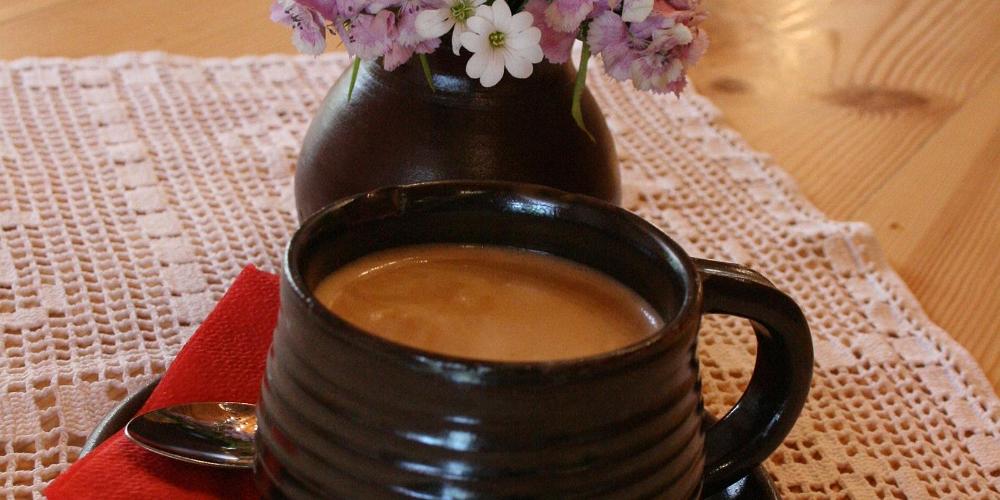 Võru maakond, Värska alevik
The Café Tsäimaja (Tea House) offers a selection of traditional food served in the handicraft ceramic dishes; the visitors can listen to Seto songs and music. There are 64 seats in the Tsäimaja; the terrace with 24 seats is open in summer. Dining for groups, organisation of events, using the meeting hall, etc., available by prior arrangement.
Read more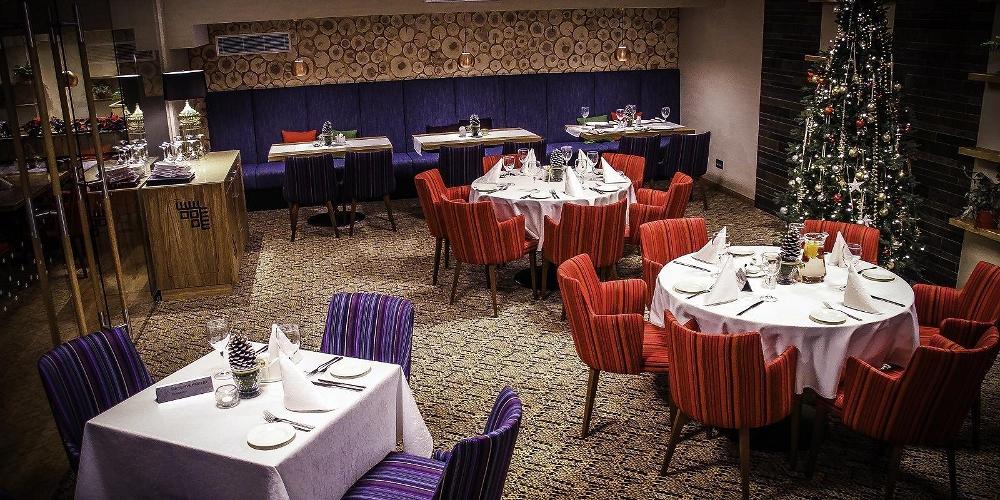 The way to a man's heart is through his stomach! Our 90-seat restaurant is in national style. In addition to traditional à la carte dishes, you can also enjoy dishes prepared from local produce according to the South-Estonian cooking traditions. On tender summer evenings, you can enjoy your meal on the restaurant's outdoor terrace!   Lunch buffet is open every day from 12 PM to 2:30 PM (8€ / person) Soup Main course Dessert Water Black bread, white bread, buns and flavoured butter A cup of tea or coffee is fee for those that order the daily offer! Bar is open: Mon. - Thu.: 11 AM - 10 PM; Fri.: 11 AM - 11 PM; Sat.: 12 PM - 11 PM; Sun.: 12 PM - 10 PM  
Read more