Pärnu is a city where everyone always feels good. Low and rapidly warming water makes the Pärnu beach a suitable place for families with children. You can try your hand at handicraft in different workshops. Other attractions include sailboat and boat rides, exotic terrarium animals, awesome playgrounds, and much more. The county is home to Lottemaa, the largest theme park in Estonia. In Valgeranna, you can put your courage to the test at an adventure park suitable for all ages. You can also explore real steam locomotives and alpacas with super soft fleece.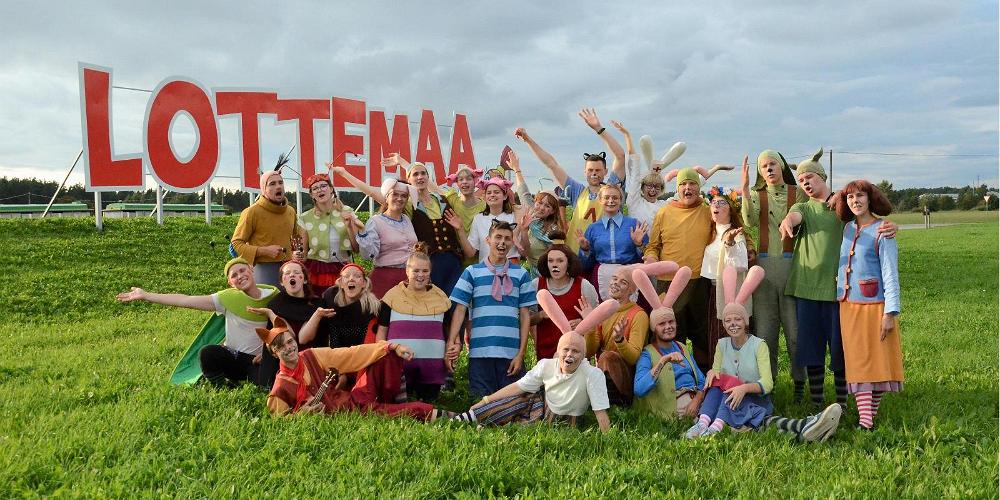 In Lottemaa, over a hundred attractions, thematic houses, pleasant culinary experiences, souvenir shops, and a beach are waiting to be discovered. There is more than enough to do and see as well as incredibly exciting adventures for the entire family to fill an entire day. Lottemaa, the largest theme park in the Baltic states, is located in a lovely forest by the sea. This place might already be familiar from the Lotte cartoons, musicals, and books. Here, you can meet Lotte, Bruno, Albert, and other villagers from Gadgetville to play and create with them. The theme park is located six kilometres from Pärnu, the summer capital of Estonia.
Read more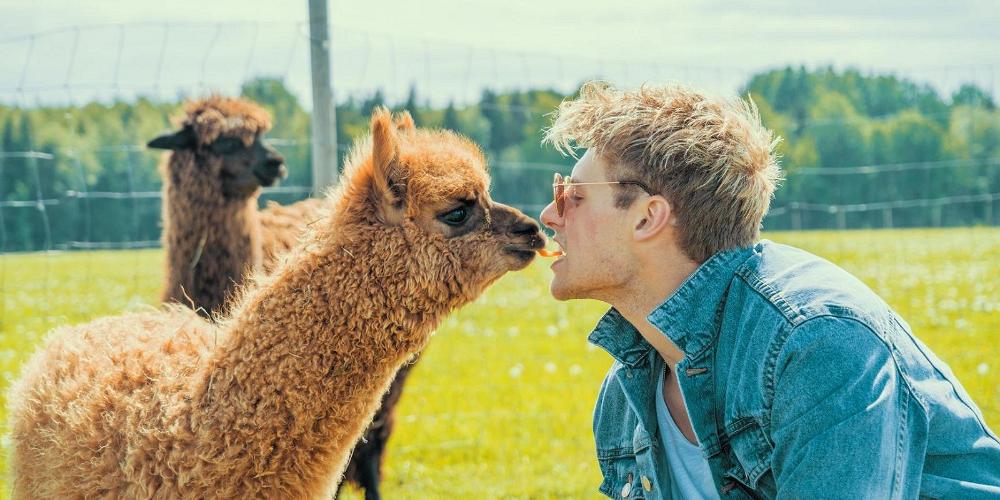 Pärnu maakond, Niidu küla
Alpacas are curious, albeit slightly shy animals that simply beam with positive energy and cheer you up with their large eyes and smiley faces! In the Kännu Alpaca Farm, you can see alpacas – Peruvian animals grown for wool because of their wonderfully soft coat. Alpacas like to spend their days eating grass on the pastures. When guests arrive, they gather by the fence and wait for treats.  In the farm, you can pet an alpaca and feed it treats. Beside alpacas, you can also see cute pygmy goats, miniature sheep, Angora rabbits, and chickens. Come and visit the alpacas with your whole family! You can buy souvenirs and products made of alpaca wool in our farm shop.  
Read more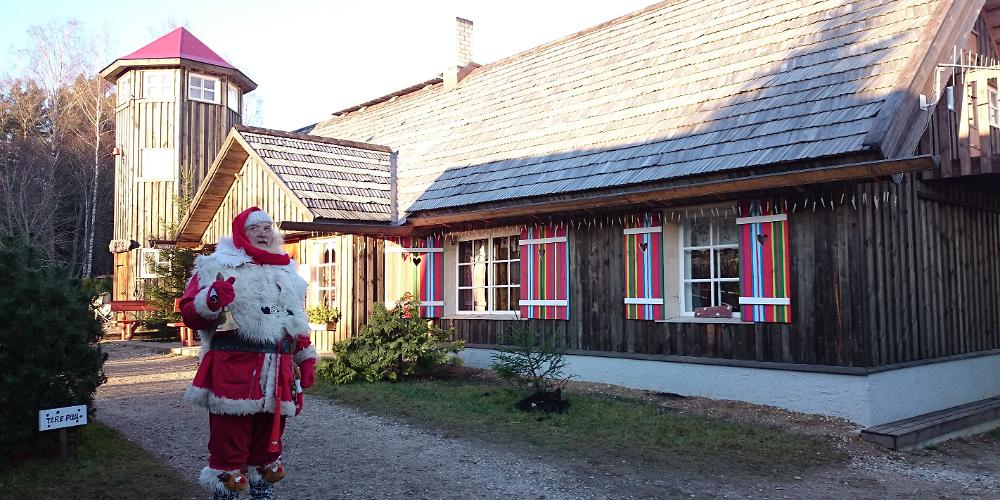 This is the home of Santa Claus and Mrs. Claus as well as Santa's little helpers, horses, rabbits, spiders, moles, birds and many other large and small friends. Here, Santa, Mrs. Claus and the elves are busy all year with their extremely important, less important and even completely unimportant tasks. They go fishing, make hay and pick strawberries, fix sleighs, tractors and bicycles, prepare presents, make pancakes and surprise each other, stay fit, make cakes or a bobber, count sheep and children and read books... and so on and so forth! Birthday parties, workshops, seminars, corporate events, traditional folk holidays and camps await you!
Read more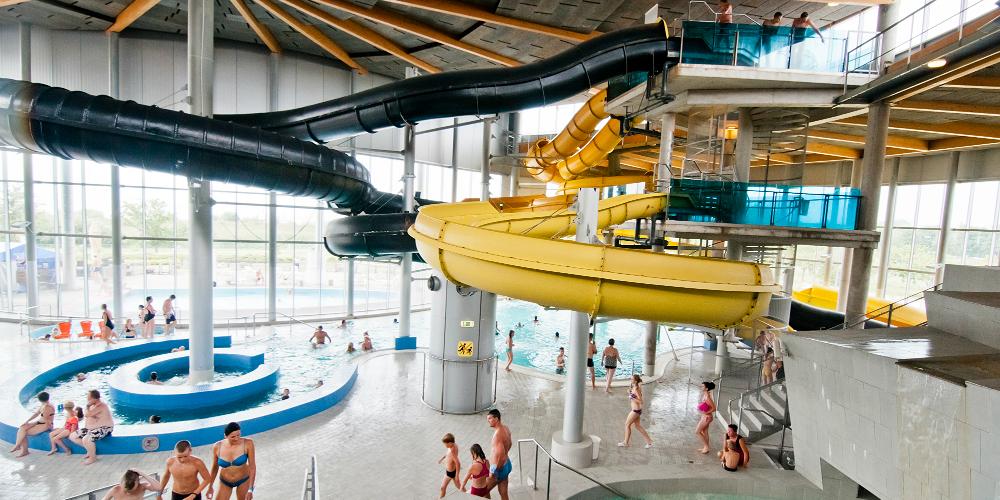 Pärnu maakond, Pärnu linn
Tervise Paradiis is a relaxing place where you can spend time with your friends and family! Everyone going down the slides of the water park gets a great adrenaline injection. 4 different slides start from the start platform that is 11 metres high and the longest of them is 85 metres. You will land safely in the security channel after a quick and fun dash down the slide. Braver visitors can also try the 4-metre diving platform and rapid mountain rivers. There are also several swimming pools, including a hot outdoor pool (which is open also in winter), Jacuzzis, saunas, the Aqua Bar and summer terrace in the water park.
Read more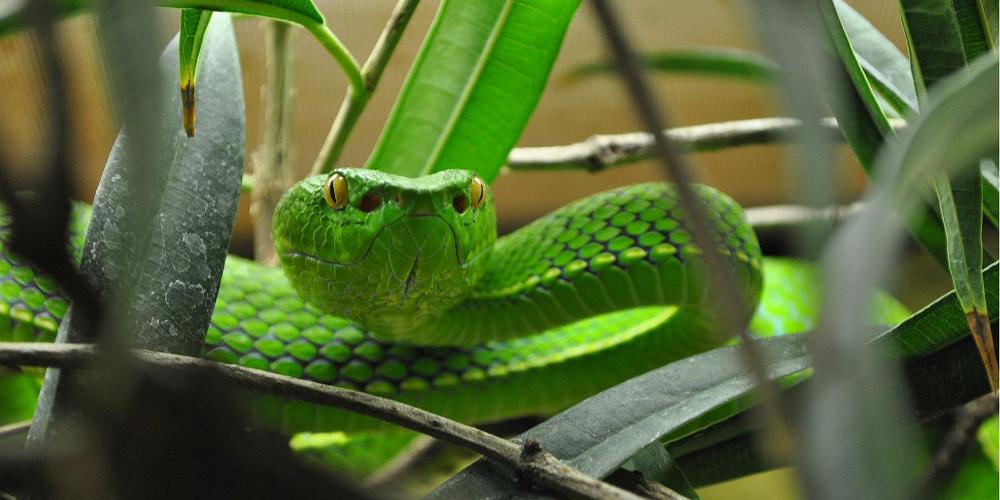 MiniZoo exotic terrarium
Pärnu maakond, Pärnu linn
The MiniZoo is located in the centre of Pärnu where visitors can see many interesting animals living in its exotic terrarium. The zoo's collection consists of snakes from smaller species to large pythons and boa constrictors. The venomous snakes found in the zoo include the common adder, cobras, rattlesnakes, etc. Many of the snakes on display at MiniZoo are unique in European zoos. We also have some geckos, iguanas, monitor lizards, and crocodiles. Braver visitors can also pet and hold the animals! For groups, please register in advance.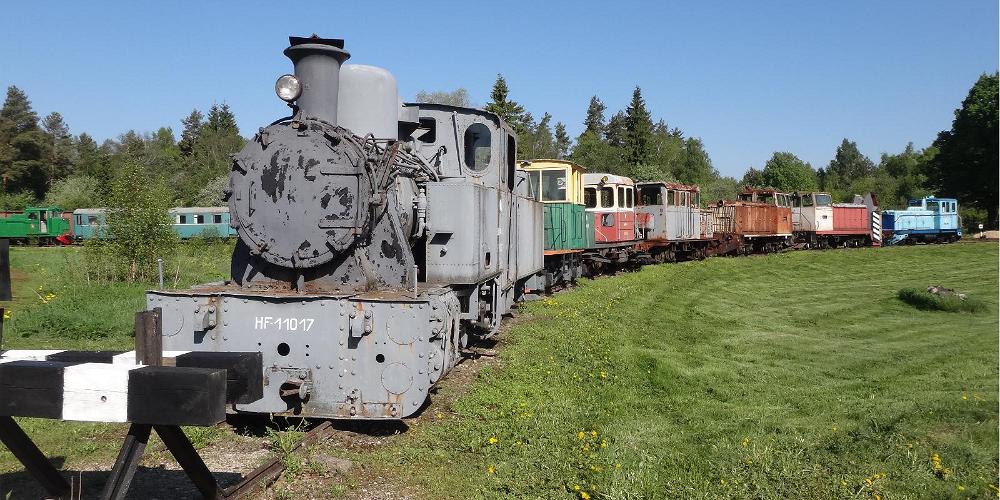 Pärnu maakond, Lavassaare alev
You can learn about the history of the narrow-track railway in Estonia (1895-1975) in the former peat region at Lavassaare. More than 70 items of rolling stock, including five steam engines, can be seen in the museum that was established in the 1980s. The exhibition inside the museum includes more than 500 different historical photos, items, and documents. You can also buy pictures depicting the history of the railway. Useful information! You can go for a ride on a museum train from June to September. You can choose whether you want to cover the 2 km railway section on a steam, diesel, or picnic train.
Read more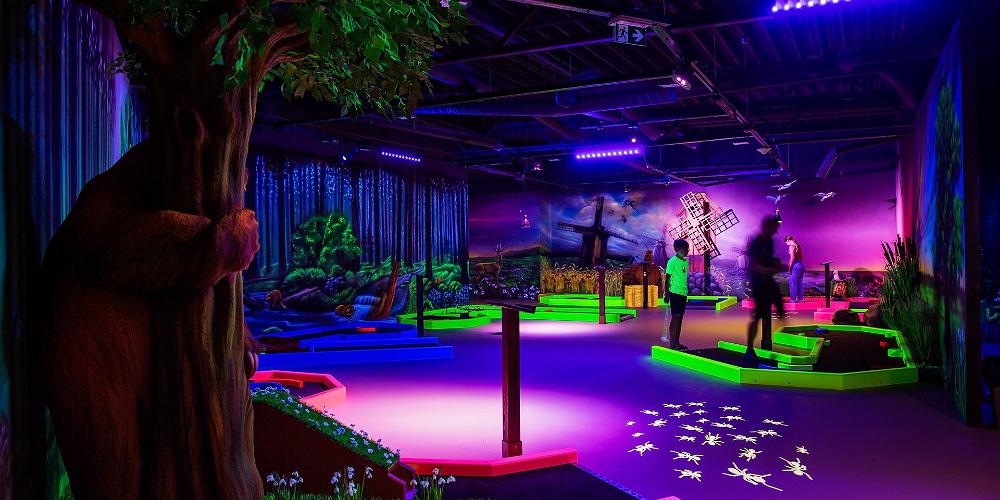 Pärnu maakond, Pärnu linn
OKOK Glow Golf offers a mystical experience on a course inspired by Estonian nature!The new family attraction in Pärnu welcomes both young and old friends. Our glowing mini-golf course is equipped with interactive characters and UV light, which makes the game especially interesting.  In addition, you can also play darts or do some bowling and experience lifelike virtual reality. An exciting adventure trail awaits the youngest of your family. Inspired by Estonian cuisine, Metsa Pub offers delicious flavours that you simply have to try. OKOK Entertainment Centre is waiting for you with friends and family!
Read more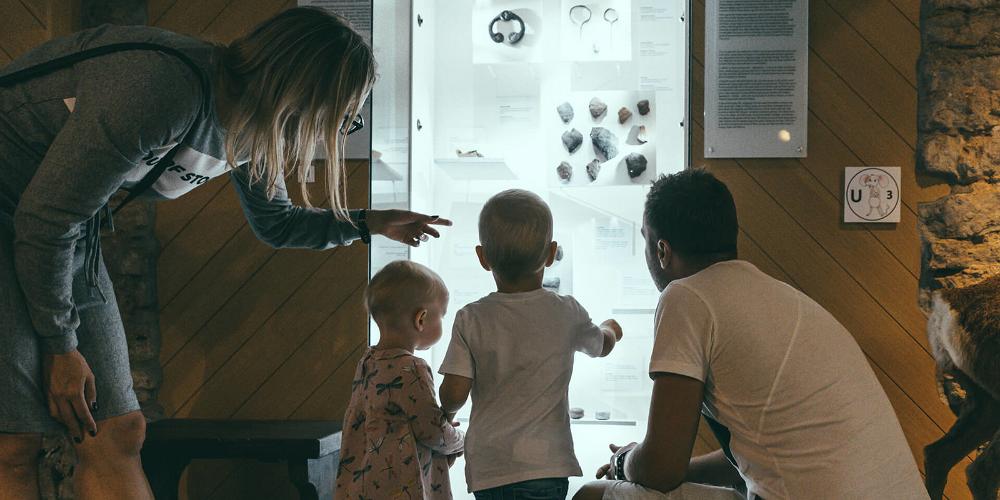 Pärnu maakond, Pärnu linn
Pärnu Museum is one of the most contemporary museums in the Baltic region, offering excitement for the entire family. The permanent exhibition '11,000 Years of History – Experiences from Times Long Ago' takes you on a fascinating journey through time, starting from the Stone Age, continuing through the medieval trade routes and the Baroque fortified city to the nostalgic Soviet era. You can also learn about the evolution of the resort town that is very characteristic of Pärnu. In addition to the permanent exhibition, the museum has premises for temporary exhibitions; the multifaceted programme includes alternating exhibitions of art and history.  The museum café offers authentic food experiences from the historical periods. The museum gift shop includes products from local artisans.
Read more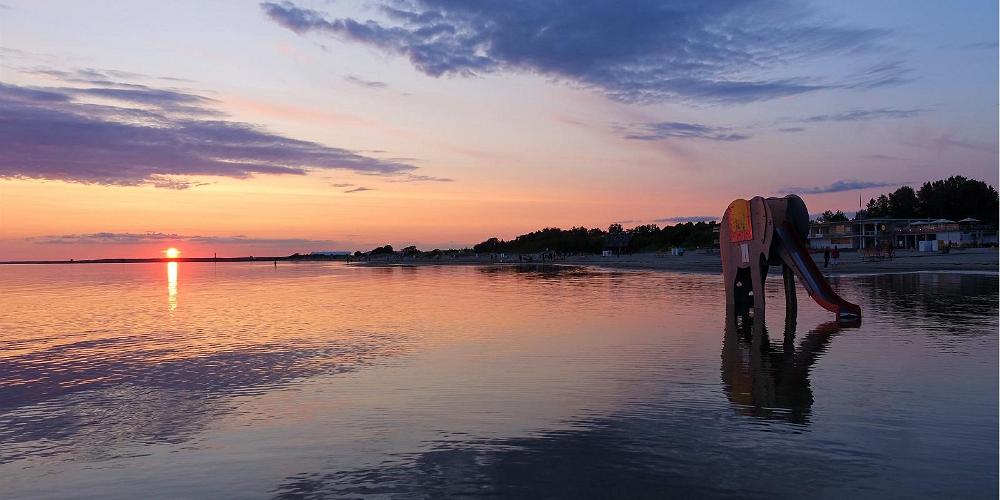 Pärnu maakond, Pärnu linn
The famous sandy Pärnu beach, which feels like a town within a town in the summer, is just a 15-minute walk from the city centre. Tens of thousands of sunbathers and swimmers visit the beach every day in summer. The beach is particularly well suited for families with children as the water is shallow and warms up quickly in the sun. Pärnu beach has fun children's attractions, surf clubs, mini golf, and much more. The favourite place of romantics in all four seasons is the Pärnu beach promenade, which underwent a renovation in 2021. There are now several new places to drink and eat on the promenade which are open until the late hours of the night.
Read more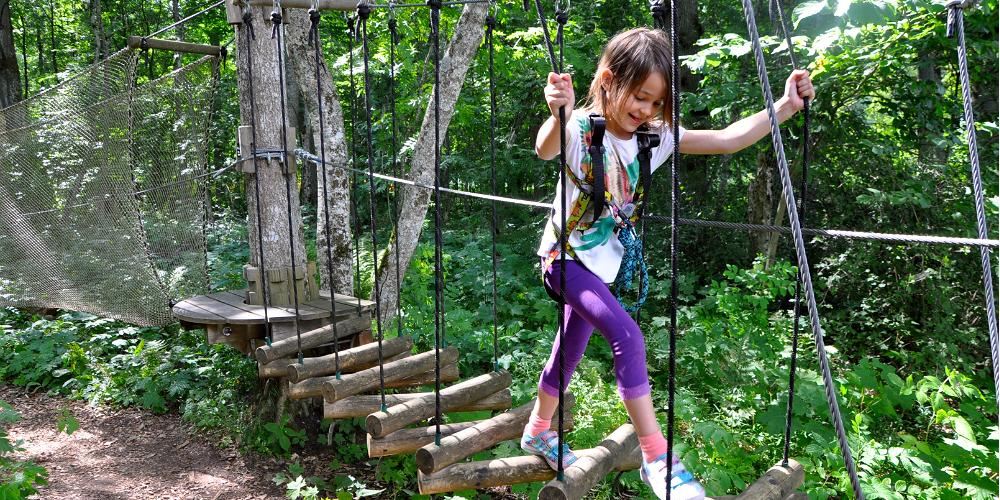 Pärnu maakond, Valgeranna küla
Valgeranna Adventure Park is the right place for you if you are looking for excitement and new challenges or want to spend an active holiday with your family and friends! You can have some fun climbing higher and higher in the trees and while doing so learn more about each other and your courage. There are a total of six adventure trails, each of which takes three hours to complete. While climbing, you can enjoy the beautiful view of the sea. Children aged 2 to 7 years can challenge themselves on the children's adventure trail, which is lower and includes suspended bridges, swings, and sliding down ropes.  After the adventure in the trees, you can have a bite to eat and make a fire at the picnic site!
Read more