Haapsalu is a historic resort town with lace architecture, fascinating history, and a diverse cultural calendar. It is also a place that is famous for its rich café culture, dating back to the beginning of the 19th century. The town is surrounded by the sea and greenery, which have provided our people with food for centuries. The local food culture is evolving and everyone is more than welcome to enjoy exciting taste experiences. In addition, Haapsalu and Läänemaa have been selected as the 2020 food region in Estonia. What do you find here then?
When you arrive in Haapsalu, you will first see a tranquil Old Town full of small cafés, where you can sit and relax. However, summer events bring this beautiful town truly to life – Haapsalu offers you unforgettable moments with heavenly Italian wines, jazz, American cars or yoga. This is all accompanied by a wide range of tastes selected by the chefs here. The uniqueness of the cafés adds diversity to the entire picture, giving an idea of more than 100-year-old café culture – the time when ladies strolled along the promenade with parasols and social life flourished around Haapsalu Kuursaal. Today, those who want to escape the hustle and bustle of the city and spend quality time with family or friends really appreciate the magical tranquillity of Haapsalu. Mostly, people love to take walks, have picnics, and enjoy their leisure time at cafés. This is all full of great moments featured with the joy of recognising the already familiar tastes.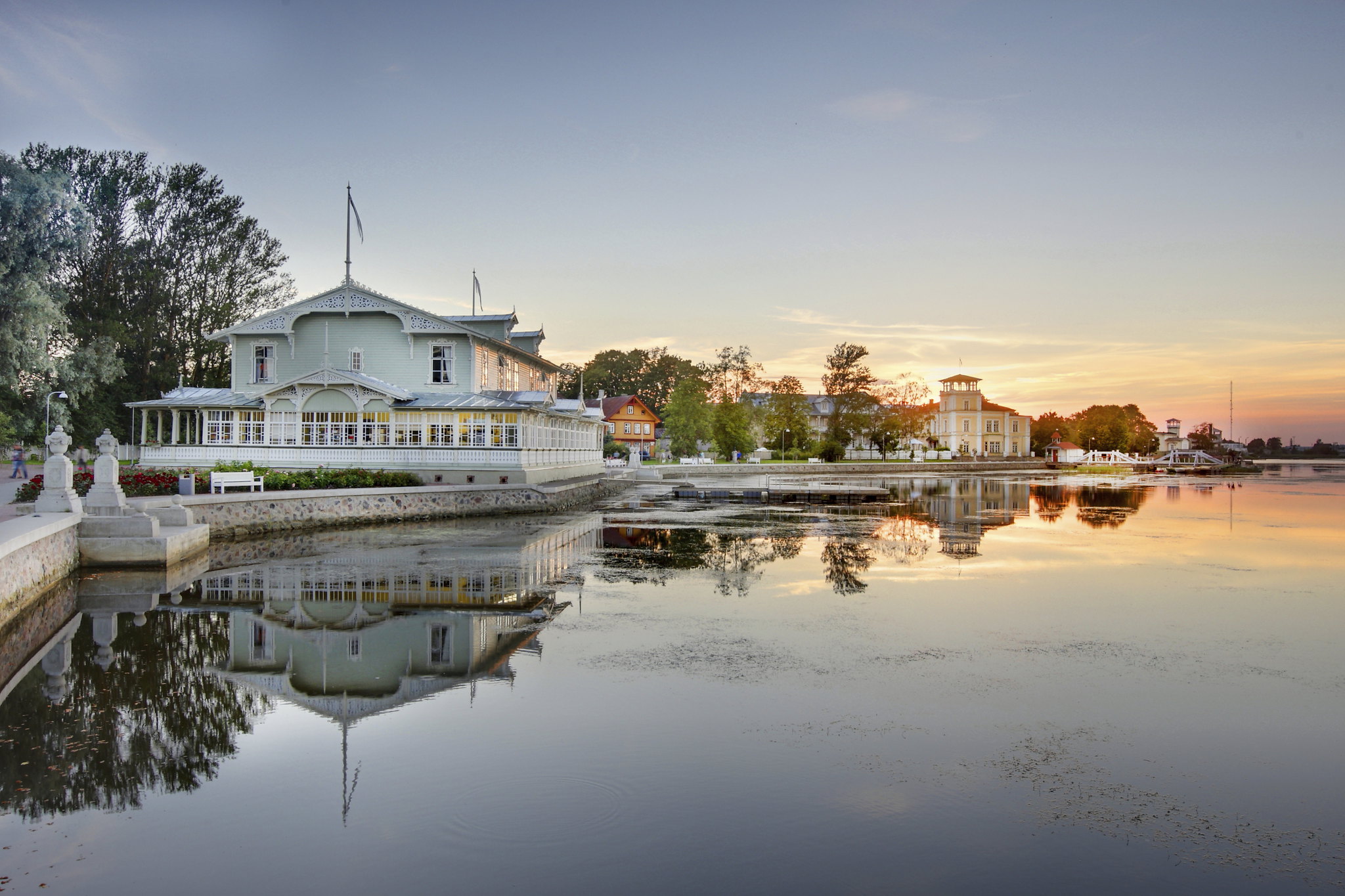 True synergy between nature and kitchen
Almost a third of Läänemaa is under protection, thus being one of the most protected areas in Estonia. Marimetsa Bog, Matsalu National Park, Nõva Recreation and Landscape Protection Area – in the rhythm of the seasons, numerous small producers are active here, delivering their products to locals and beyond. Sometimes the food from the farm seems so ordinary that you do not even notice it in the whirl of everyday life. Those who appreciate high-quality and organic, raw foodstuffs can find the goods of small producers directly from the fairs or selected restaurants. When you visit this region in August, you can find yourself in the middle of golden crop fields, providing us with flours and other products. The soils here are not very fertile and this has taught people living in Läänemaa to find extra food from the forests, the sea, and the meadows. Therefore, game, coastal fish, forestry products and natural food plants, such as elderberries, dewberries, and meadowsweet are made use of in the kitchen.
Läänemaa is known in Estonia for its unique coastal Swedish culture, which has a strong impact on the food and living traditions of Läänemaa. Estonian and Swedish peasants lived side by side here – two cultures, different traditions. In addition to bilingual place names in Vormsi, Osmussaar, and Noarootsi, traces of coastal Swedish food traditions can be found from the local table and in the collections of the Museum of the Coastal Swedes nowadays. Several generations of development and changes in food trends have passed, however, if you end up there, do not forget to visit Dirhami Fish Café and Osmussaar. The first Estonian cookbook "Köki ja Kokka Ramat", published in 1781, which was translated from Swedish by Johann Lithander, a pastor of the St Catherine's Lutheran Church in Noarootsi, also originates in the region.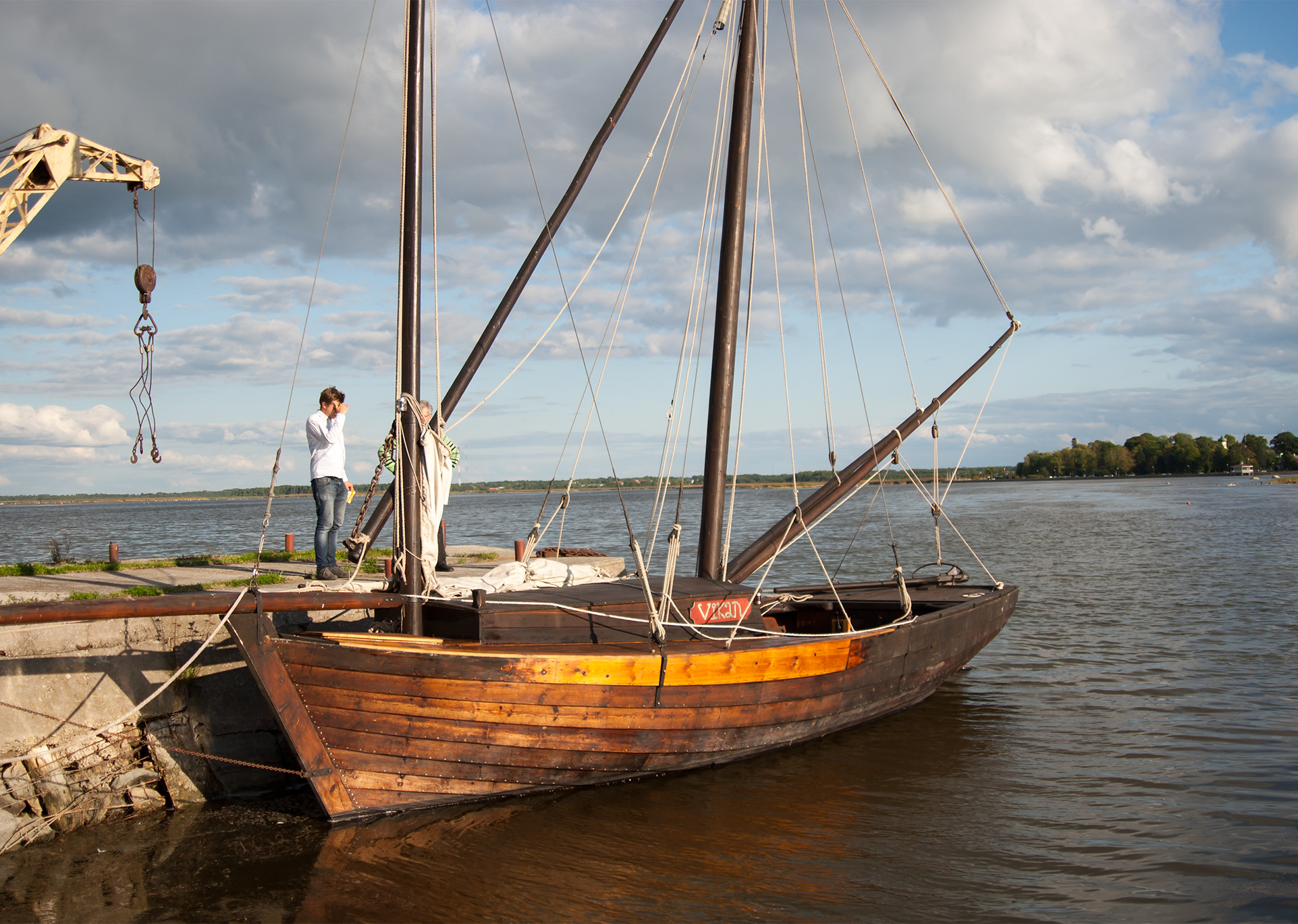 As elsewhere in Estonia, the main food of the local peasantry was rye bread. It is characteristic of Läänemaa to use a specific method of boiled water for making rye bread, resulting in a tastier bread that lasts longer. In the past, it was not allowed to cut the bread over a whole roll of bread, but always only half, so that a slice of bread with the upper crust was given to one person and the bottom crust to the other.
On the coast, a lot of fish reached the table during the fishing season. People, especially coastal Swedes, ate a great deal of smoked meat. It was also common to use beef. The custom of making blood sausages never reached this region, however, bloodless groat sausages were made. The Estonian national food – gruel – was not known at all in the Noarootsi region, as oats were not grown there. The well-known post-fermented or boiled pressed cheese (the best known of which is sour milk cheese from the southeastern part of Estonia) was not known there either. Furthermore, this knowledge never reached Läänemaa. Instead, the Swedish peasants made "real cheese" – cheese from rennet based on fresh milk. Meat dumpling soup was provided during the holidays and the making of honey cake is also known. Ale or kvass was served alongside the meal.
Recommendations by White Guide Nordic
The guide to Nordic restaurants – White Guide – recommends visiting five restaurants in Läänemaa in 2020: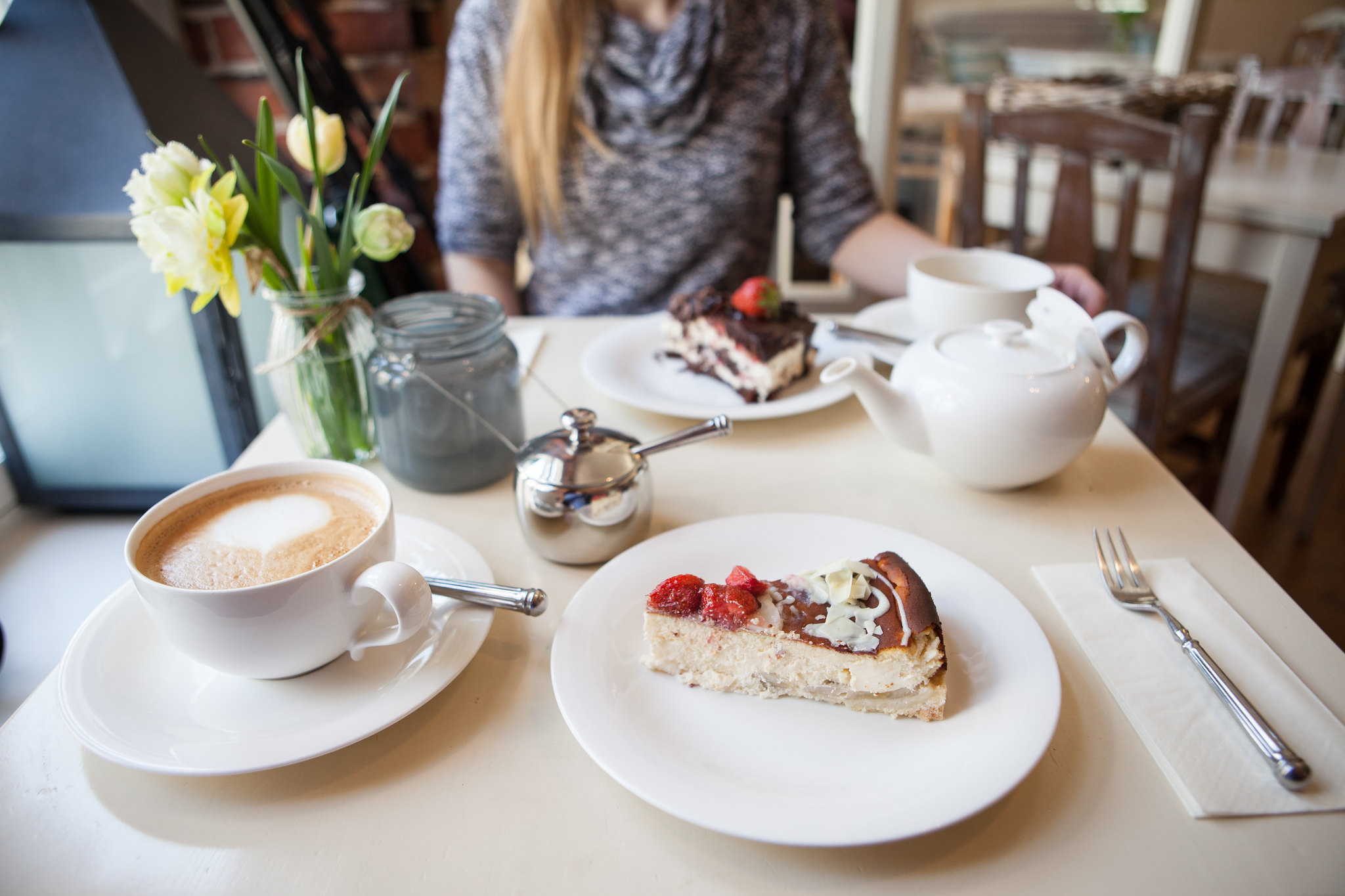 The café culture of Haapsalu can also be enjoyed at Müüriääre Café and Wiigi Café. Taste excellent Estonian local good at Altmõisa Café, Talumehe Pub, Roosta Holiday Village Restaurant or Taksi Pub.
Try your hand at the production of local raw foodstuffs and taste them at Tammejuure Organic Farm, the most famous hemp farm in Estonia, and get acquainted to the culture of modern craft beer production in KOLK Brewery.