For travellers to feel confident when they travel again, Visit Estonia has developed 'You Are Safe Here', a quality assurance label that aims to provide trust for both visitors and hospitality staff. The label can be obtained by all cafes, bars, restaurants, and accommodation providers who can prove they comply with all measures required by the Health Board of Estonia. This visual reassurance provides visitors with the confidence to return to Estonia, knowing everything possible is being done to keep everyone safe.
Liina Maria Lepik, Director of Estonian Tourist Board says, 'I am delighted to show Estonia is safe for everyone to visit and enjoy. This visual tool will enable visitors to know which establishments they can trust to have followed our stringent protocols. The safety of everyone – staff, residents and tourists – is of paramount importance to us and we look forward to welcoming everyone back again, as safely as is possible."
As well as providing the 'You Are Safe Here' sticker, as part of Visit Estonia's Covid safety campaign, 100 Estonian tourism companies have received a hand sanitising station with the message "Visit Estonia" ("Puhka Eestis"). These blue stations can be found at the entrances of key hotels, tourist attractions, spas, transport hubs and tourism information centres.
Throughout the pandemic, Estonia has proved its capability to host world-class events safely. Last summer, the country hosted the WRC Rally Estonia, the World Chefs' Championship Bocuse d'Or, Tallinn Black Nights Film Festival, and Ironman Tallinn, one of only two Ironman competitions to take place globally last year. Being so compact, it is easy to implement any changes required because of restrictions, and as a highly digital country, Estonia has the benefit of being able to execute technical solutions affordably and efficiently, which elsewhere would be very costly.
To find out more about the You Are Safe Here quality label, please visit: https://www.visitestonia.com/en/why-estonia/follow-the-you-are-safe-here-quality-label
To find out more about the wider Covid safety measures in place please visit: https://www.visitestonia.com/en/why-estonia/covid-19-and-safety-in-estonia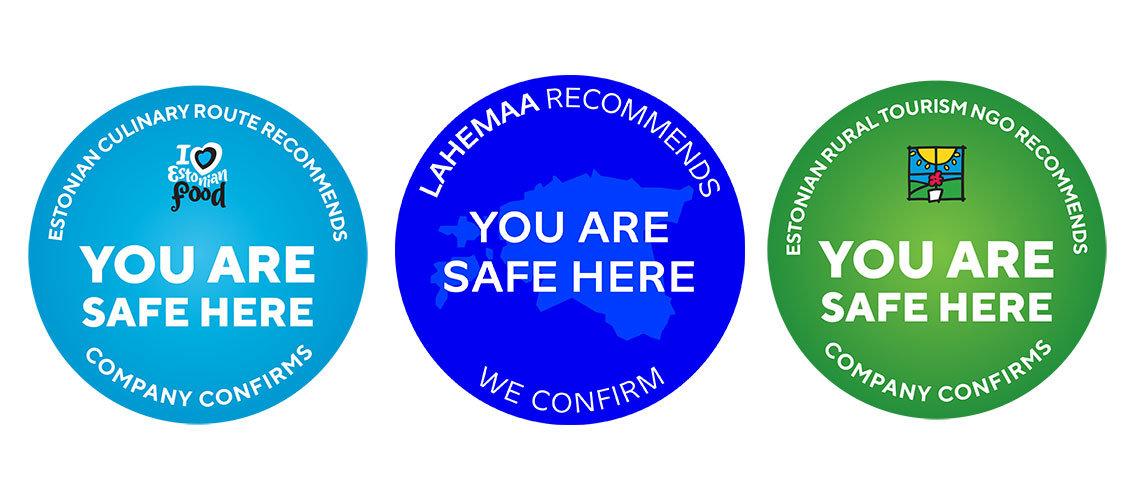 -Ends-
For further information on Visit Estonia: www.visitestonia.com/en/
For media enquiries, please contact the LOTUS team at estonia@wearelotus.co.uk / 0207 953 7470.
This project is in co-operation with Visit Estonia and funded by the European Union European Regional Development Fund