Black Nights Film Festival (PÖFF)
Harju maakond, Kesklinna linnaosa
12.11.2021 - 28.11.2021
Tallinn Black Nights Film Festival aka PÖFF is an annual film festival held since 1997 in Tallinn, the capital city of Estonia. PÖFF is the only A-category film festival in Northern Europe, sharing that status with some of the leading festivals in the world such as Berlin, Cannes, Venice, Locarno and San Sebastian. With over 500 films, short films and animations around 1400 attending film professionals and journalists and attendance of more than 90,000 PÖFF is the largest annual cultural event in Estonia. Taking place concurrently with the main festival are two sub-festivals – PÖFF Shorts that screens short films and animations and youth and children's festival Just Film – and the audiovisual industry platform Industry@Tallinn & Baltic Event. The team of Black Nights also organises three side-festivals: - Tartu Love Film Festival Tartuff - Haapsalu Horror and Fantasy Film Festival HÕFF - Eastern Estonian film festival Kinoff that is dedicated to Russian-language cinema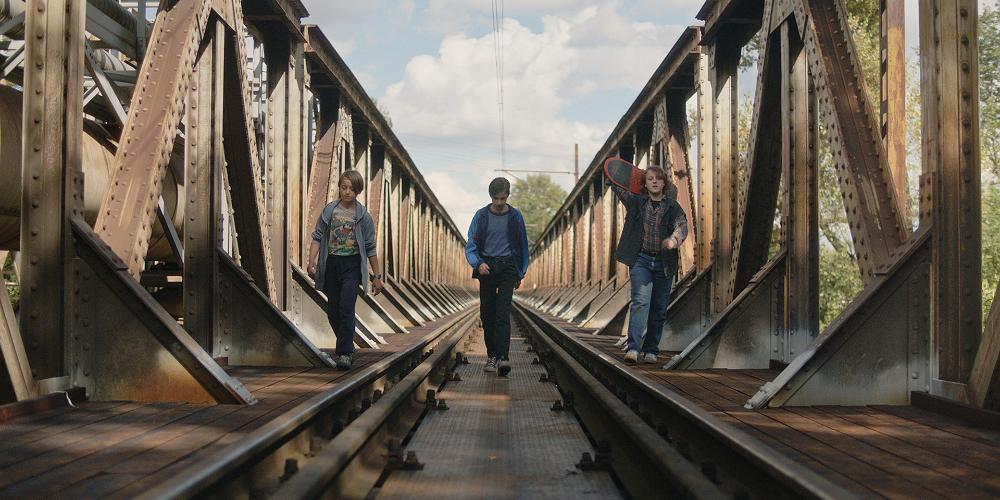 PÖFF's Youth and Children's Film Festival 'Just Film'
Harju maakond, Kesklinna linnaosa
12.11.2021 - 28.11.2021
The 'Just Film' children's programme is intended for the youngest visitors, as well as their parents and grandparents. In this programme, you will find fun fairy tales, adventures, and unexpected events. Several films have been dubbed into Estonian. The 'Just Film' international youth film competition programme brings new and interesting films to viewers from all over the world. This year's competition programme includes a total of 14 feature films and the programme is broad both thematically and geographically. More information, session locations, and the programme is available on the PÖFF website.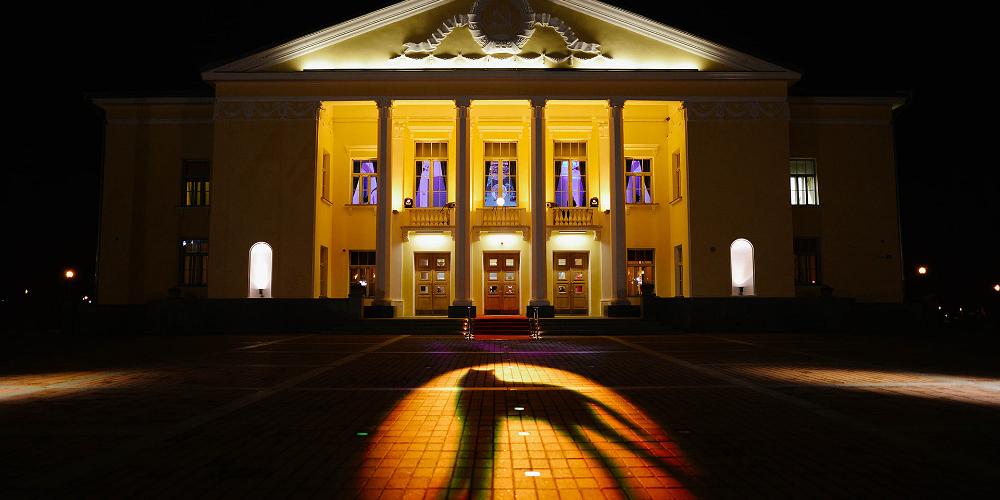 Film festival KinoFF
Throughout Estonia
13.11.2021 - 28.11.2021
PÖFF side-festival KinoFF will take place for the third time in three cities in the prominently Russian-speaking region Ida-Virumaa in Eastern Estonia. Festival KinoFF holds special focus on Russian cinema.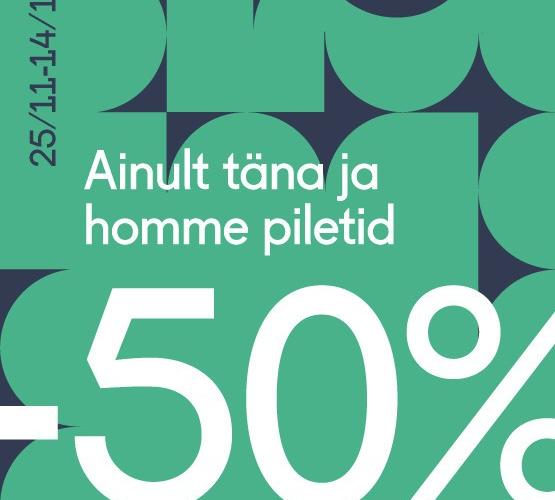 Throughout Estonia
24.11.2021 - 14.12.2021
From 25 November to 14 December, Christmas Jazz 2021 will delight the fans of different music styles with a brilliant programme featuring three tribute concerts and presenting the latest albums by international jazz stars Salvador Sobral and Marc Ribot. Taking place for the 26th time, this year's Christmas Jazz will feature musicians from seven countries at concerts in Tallinn, Tartu, Viljandi, Pärnu and Põlva. The main festival programme includes world-class artists representing a range of styles, from vocal jazz to rock music. Salvador Sobral, the winner of the 2017 Eurovision Song Contest, has already won the hearts of Estonian listeners with his sold-out concerts in Tallinn and Tartu in 2018. This time he will present his new album, bpm, recorded with a jazz band and released this summer. Legendary American guitarist Marc Ribot will perform at Christmas Jazz with his band, Marc Ribot's Ceramic Dog, presenting their album Hope, also released this year. The award-winning German-French-English trio Daniel Erdmann's Velvet Revolution has found inspiration for their music from the turbulent events around the world. At Christmas Jazz they will be joined by Jaak Sooäär as guest artist. The programme of Christmas Jazz includes three concerts dedicated to world-famous musicians of the past century. This year marks 120 years since the birth and 50 years since the death of one of America's most beloved jazz musicians, trumpeter and singer Louis Armstrong. Jason Hunter Band with soloists Sofia Rubina, Jan Uuspõld and Allan Järve will pay homage to the legendary musician, playing Armstrong's famous tunes What A Wonderful World, Mack The Knife, Dream A Little Dream among others in new arrangements. On 1 December, 70 years will pass since the birth of Jaco Pastorius, one of the most special and influential jazz bass guitarists in the world. Brilliant Estonian bassists Janno Trump, Raul Vaigla and Mihkel Mälgand will pay homage to the talent who died only at the age of 35, performing their favourite songs by Pastorius with a band. Liina Saar will give a heartfelt performance of the music from the iconic album Waltz for Debby, a collaboration between the Swedish film and jazz star Monica Zetterlund and the legendary pianist Bill Evans with his trio. Several songs will be performed in Estonian for the first time, with lyrics translated by Jan Kaus. Many other musicians too will make a holiday gift for their listeners, performing music from their recent albums. Dancing on the frequencies of electronic pop music, jonas.f.k will introduce his new album TLL.02. While usually performing in duo with multi-instrumentalist Jan Soovik, this time the musicians will be joined by percussionist Caspar Salo and vocalists Ellip and Kostja Tsõbulevski. Known for their passionate spontaneity and exciting improvisations, the Estrada Orchestra will play music from their new atmospheric album Playground in addition to earlier songs, and UMA, having transformed from a duo into a trio, will present their fifth album, Wishing Well for the first time in Tallinn. Jazz lovers will be also delighted with special concerts by Pillikud, whose musical inspiration ranges from folk culture to jazz; Trio Maag with the Spanish singer Isabel Bermejo, taking us on an adventure in Latin American soundscapes; and Tobias Tammearu Trio, breaking the boundaries of traditional jazz trio.
Read more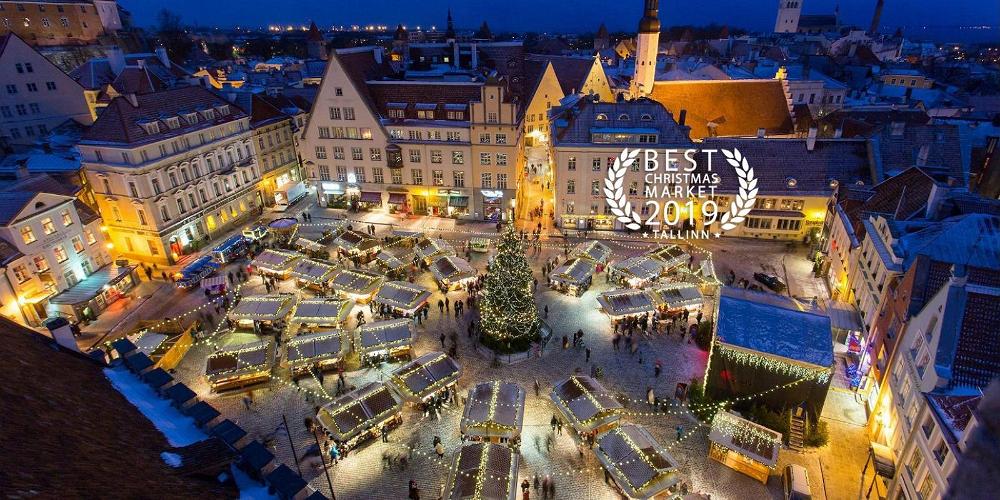 Harju maakond, Kesklinna linnaosa
26.11.2021 - 02.01.2022
Tallinn Christmas Market with a touch of a fairy tale will be held at the Town Hall Square of Tallinn. Everything is possible at the Christmas Market! The star of the market is the Christmas tree, which is the most important Christmas tree in Estonia and has been set up in Town Hall Square since 1441, making it the first Christmas tree ever to be put on display in Europe. The Christmas land is decorated with trees, Christmas decorations, and Christmas lights. Local merchants will offer Estonian Christmas cuisine, from black pudding and sour cabbage to gingerbread and hot Christmas drinks, as well as various handicrafts. Our younger guests can enjoy merry-go-rounds and there is a diverse Christmas programme.
Read more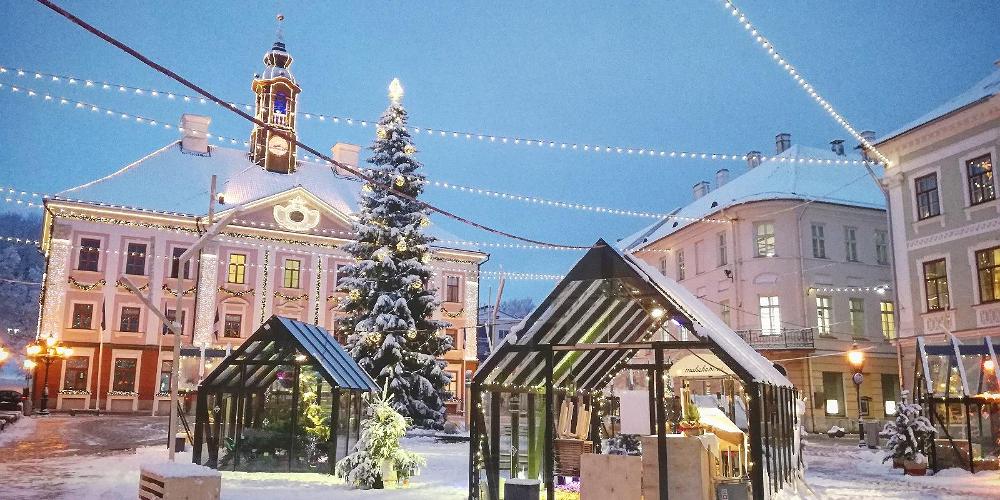 Tartu maakond, Tartu linn
28.11.2021 - 24.02.2022
We might have white Christmas, we might not be that lucky. There is no knowing even when it comes to old university towns in this matter of great importance.  But one thing is certain – every year Tartu will become a Christmas City, snow or no snow. This joyous transformation will always take place on the first Sunday of Advent. A candle is lit on Town Hall Square and this officially kindles the season in the city and all its Christmas lights. People in Tartu meet up at the very heart of the city on all four Sundays before Christmas Day and at noon on 24 December. They also enjoy the festive season activities and treats offered by the city`s unique set of museums and great concert halls. To name a few of the surprises available – one might even meet a folk dancer or two, in fact couple of hundreds of them, in the middle of winter right at Town Hall Square in Tartu. 
Read more