Sometimes we just want to sit back and be with our thoughts. Viljandi, a hanseatic town located right in the middle of the forests and hills of central Estonia is perfect for a taste of slow living. The sight of a sheep might seem unexpected in the usual cityscape, but not in Viljandi. This small town is dotted with green parks, fountains, galleries and hilly slopes with scenic views across Viljandi lake. Viljandi only picks up the speed and welcomes crowds once a year during the legendary Viljandi Folk Music Festival, usually held in July or August.
DAY 1 - exploring all things history & art
Viljandi Teutonic Castle is surrounded by a lush park on the natural defensive prominence of Lossimäed, where Viljandi's powerful castle forms a picturesque set of ruins with views over the valley and lake below. Built in 1224 by the German Knights of the Sword, the fortress got its final shape and size at the beginning of the 16th century and was one of the distinguished fortresses in the Baltics to fall into ruins after the 17th-century Polish-Swedish wars. A rope bridge was build from the neighbouring hill of Kaevumägi hill over the 13 meters deep trench in 1931 to access the beautiful view over the lake of Viljandi.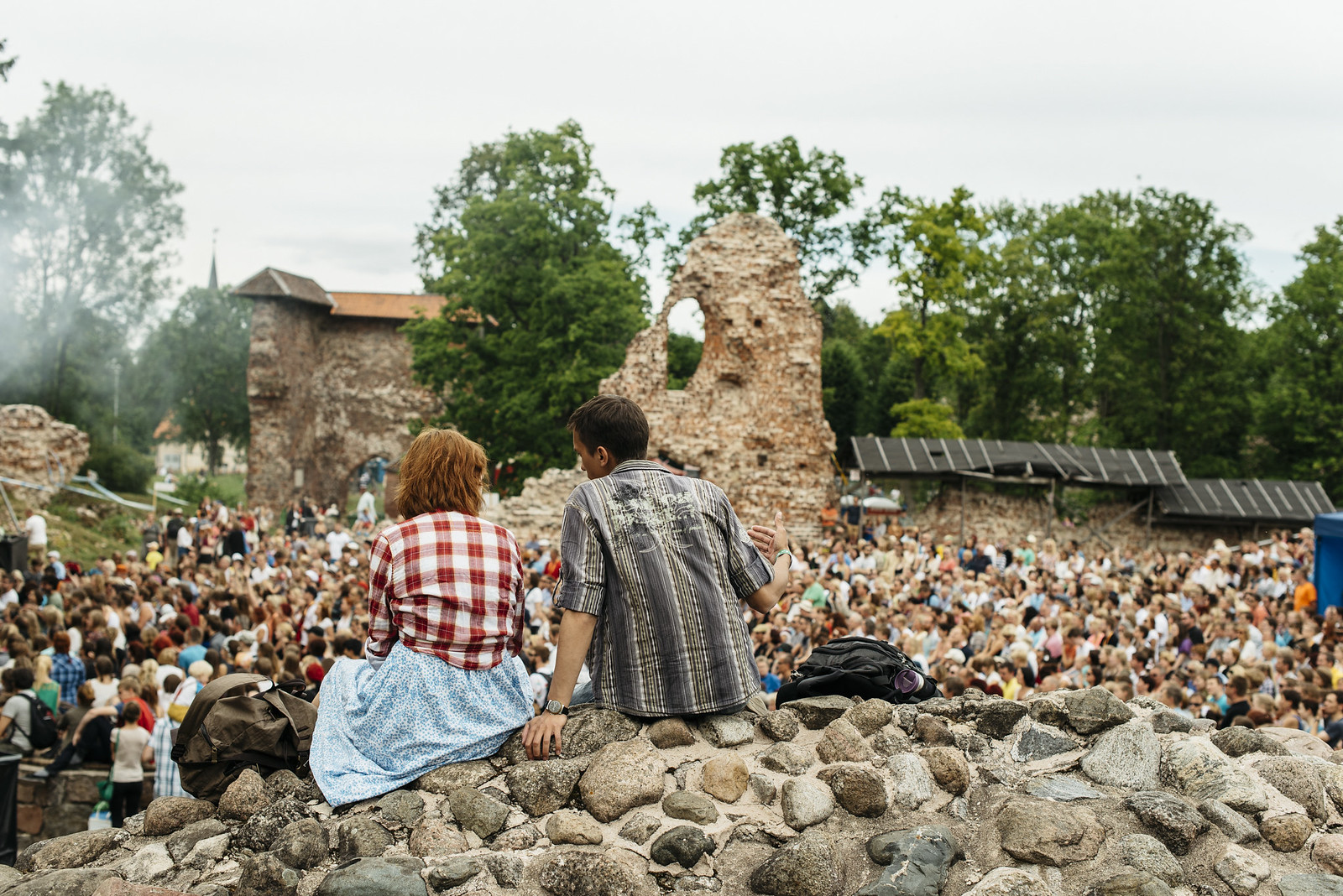 If you'd like to dig a little deeper then pay a visit to Museum of Viljandi. It occupies two floors of a late 18th-century pharmacy on the old market square presenting the history of Viljandi up to the middle of 20th century. A varied collection of archaeological finds gives an overview of the local prehistory as well as a model of the Viljandi Order Castle with items from the Middle Ages, such as folk costumes, stuffed animals, old photos of the city and Viking-era jewellery.
Housing vibrant pieces by local painter Paul Kondas (1900–85) and other artists working outside the mainstream, Kondas Centre is Estonia's only gallery dedicated to naïve and outsider art. Constantly alternating exhibitions by Estonian and international authors are displayed in its six exhibition halls. The gallery, located in a former parsonage, the building is not hard to find – the large concrete strawberries, inspired by the painting "Strawberry-eaters" by Paul Kondas, lead the way to the Kondas Centre.
For a lunch or dinner head to Villa Maria café/restaurant/cocktail bar that offers 100% vegan menu. You'll find exceptional flavours typical of Mediterranean cuisine, wonderful views, unforgettable cocktails, and a pleasant Livonian vibe there. And for a good night's sleep go to Park Hotel Viljandi, located on the Johan Laidoner Square in the centre of Viljandi Old Town.
Day 2 – nature & local food tasting
Viljandi lake can be accessed by a steep path leading down from Pikk street, Viljandi lake is a popular place for a swim on warm summer days. It's located in a primeval valley, which is 11 m deep, 450 m wide and 4600 metres long. You can spend a whole day on this beach with volleyball court, cafes and boat rental keeping you entertained.
Uueveski recreational area is the best walking trail to explore in Viljandi is perhaps the Uueveski district, which runs along an illuminated staircase to the Kösti stream and from there, to the swimming pools. Here you can cool off in the pools created by the stream. The recreation area, is not very far from the city centre and is hence great for a picnic or for spending some alone time without being located too far from the nearest urban centre.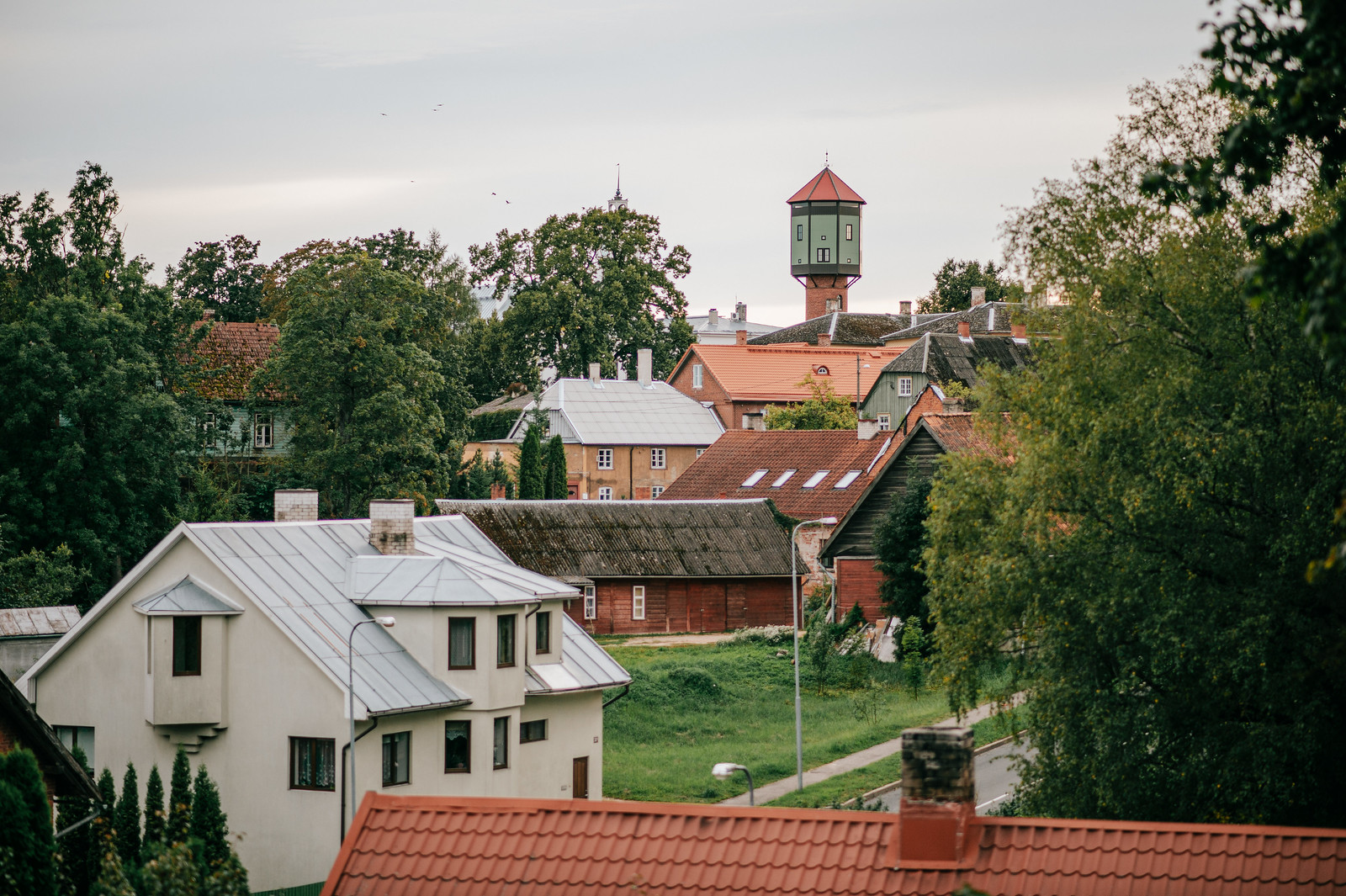 Fellin restaurant, Viljandi's long time foodie hotspot is homely and simple with a gourmet twist. The menu includes exciting and inspiring dishes made from ingredients grown by Estonian farmers. For example, the restaurant's lamb dishes are sourced from the owner's own flock. 

A local's favourite, Green house is housed in a quaint old pharmacy on the quiet Koidu street in Viljandi. The coffee shop runs an in-house bakery, offering daily fresh baked goods made from organic ingredients.
To extend your weekend getaway in Viljandi stay at Schloss Fellin, a boutique hotel located in Viljandi Manor waiting for you with a historic ambience and modern amenities.