2 nights, 3 days 
Setomaa is located on the border of Eastern and Western civilisation, an area that remained quite isolated for centuries. Archaeological finds show that human settlement in Setomaa goes back over 8,400 years.  Setos areseparated from Estonians by religion and administrative border, while the Setos' language, outlook and customs keep them distinct from Russians. Very similar to karjalaiset or inkeriläiset, and was a Finno-Ugric capital in 2015.
Many traditional features survive in traditions and culture. Setos have always had an oral culture – a vivid example of which is the traditional singing culture. The Setos have their own language that is part of the Southern Estonian family of dialects and is clearly distinct from their neighbor's language. Top examples of material culture include the rich tradition of beautiful handicrafts. The Seto cuisine is also of interest, being influenced by both the Russian and Estonian culinary culture.
See a video clip to this unique culture HERE
We offer you some ready made ideas, but you can complete your own tour itinerary using this HERE
Day 1
Breakfast at your hotel in Tallinn or Tartu. From Tallinn, travelling time to Setomaa is a little over 3 hours, from Tartu 1 hour.
Further program is based on Tallinn as departure point, depart at 10.00 and arrive around 13.00. Trust us, the drive and especially the last third is breathtakingly scenic – rolling hills, green meadows. It is unique during every season, but autumn is the highlight – birch trees have changed into more festive attire and flatter us with golden shades, maples show off every imaginable variation of red.
Once you have arrived to Võru, largest city in Setomaa (population 12 000), it is time for lunch. We suggest Café Steding The 100-year old pharmacy, famous among locals, has been given a new life that embraces good coffee, clean food, and a cozy atmosphere.
As an afternoon activity we recommend one of the most unique specialties: a smoke sauna. One of the possibilities is a at Mooska, a mere 25 min drive from Võru.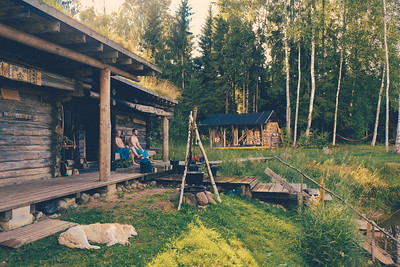 The Smoke sauna traditions of Old Võromaa have found a dignified place in the list of UNESCO intangible cultural heritages. At Mooska Farm, you can try this ancient Estonian heritage for yourself. A traditional sauna session lasts at least three (3) hours and the smoke The rich aroma of burning wood is complemented by a whispered note of the meat smoked in the sauna, birch boughs, and sauna honey. Located next to a pond, so in the winter you can plunge into ice-cold water.
The sauna's heating cost includes two boughs, hand-made soaps, sauna honey and herbal tea. For an additional fee, you can also receive a juniper bough, towels, a sauna hat, a bathrobe and home-made beer.
If you are lucky, there might be a possibility for a home-hosted dinner with fireplace smoked meat and other local delicacies.
Drive back to Võru for overnight at Hotel Georgi or Kubija Nature Spa.
Day 2
Breakfast at the hotel. 
Visit to Vastseliina medieval Episcopal Castle, a place full of legends, where you can see ruins of the fortress and a sanctuary from the 14th century, the main building of the entertainment center, a tavern, a pilgrimage house, a small chapel, and a manor park.
After visiting the Episcopal Castle, we recommend seeing Serga Village Chapel and then continuing to Piusa Primeaval Valley and man-made caves.  Then a short 15 min drive to Obinitsa for lunch at Taarka Tarõ.
After a hearty seto meal, continue to Obinitsa museum, where you can dress up a real seto and get to know the culture even better.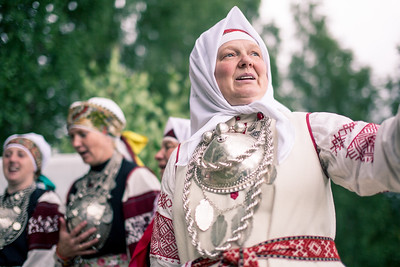 Afternoom at Saatse museum and hiking trail, with a possibility to visit Saatse church. Dinner and home cheese workshop at home restaurant Maagõkõnõ.
Drive to Saatse, drive through border between Estonia and Russia.
The Saatse "Boot" has become legendary, and is named for a boot-shaped piece of Russian territory that extends over the Värska‒ Saatse Road for 800 meters. Thus, everyone who travels the road gets to visit the territory of the Russian Federation for some time. There is no need for a visa to pass through the boot, though one should still have a passport or identity document just in case. One can only pass through the boot by car or bus, you can't go on foot. The car is not allowed to stop either. See a video clip HERE
Accommodate at Värska Spa – the only spa in Estonia where water comes from mineral springs!
Day 3
Breakfast at the hotel and time to enjoy the water park. 
SetoLine boat trip   - a route created for Värska cruise. M/I Hilara waits for passengers at the marina of Värska Resort in order to embark on a 1.5 h tour on Lämmijärv. You can observe the life of Estonia near Lake Peipus – villages on the shore, fishermen, and fishnets in the lake. Russia is on the other shore of Lämmijärv with its completely different type of villages. We will pass an Estonian-Russian border buoy from the distance of mere 10 meters and turn back towards Värska from Lüübnitsa onion village.
Before heading back to Tallinn, you could still visit Vana Jüri soap shop. Old Jüri`s Soap Chamber is one special place. Silver Hüdsi, the first and only male soapmaker of Setomaa, works here. He named the soap chamber after his grandfather Jüri. Each soap has something from Setomaa's nature. The most special ingredient is the holy water from the nearby Pechory Monastery, which is not found in any other soap in the world. The most popular soaps are made from tar, bog, and Piusa sand soap. Everyone will find their favorite!
To ensure the rest of your journey goes well, one last stop at – Peko God hill.
Jumalamägi (God's Hill) is an ancient sacred place of the Setos. According to legend, this is where God welcomes souls onto his carriage to take them to heaven. In the past, the hill was a place of only local significance and it seemed like it was a thing of the past, but in 2007, the village elder and the locals once again started using it as a sacred place. People visit Peko* – fertility god of the Setos – before major undertakings for luck and success. They also make sacrifices there. Locals see the statue as a place of positive energy, which is why it is perfect for charging one's batteries.
Drive to Tallinn,  approximately 3h.