This itinerary brings you to Tallinn, the capital of Estonia, and further to Southern Estonia and the shores of Lake Peipus. The itinerary is to the most part doable on your own, using public transportation. We would recommend renting a car or hiring a private guide/tour escort and private mini-van.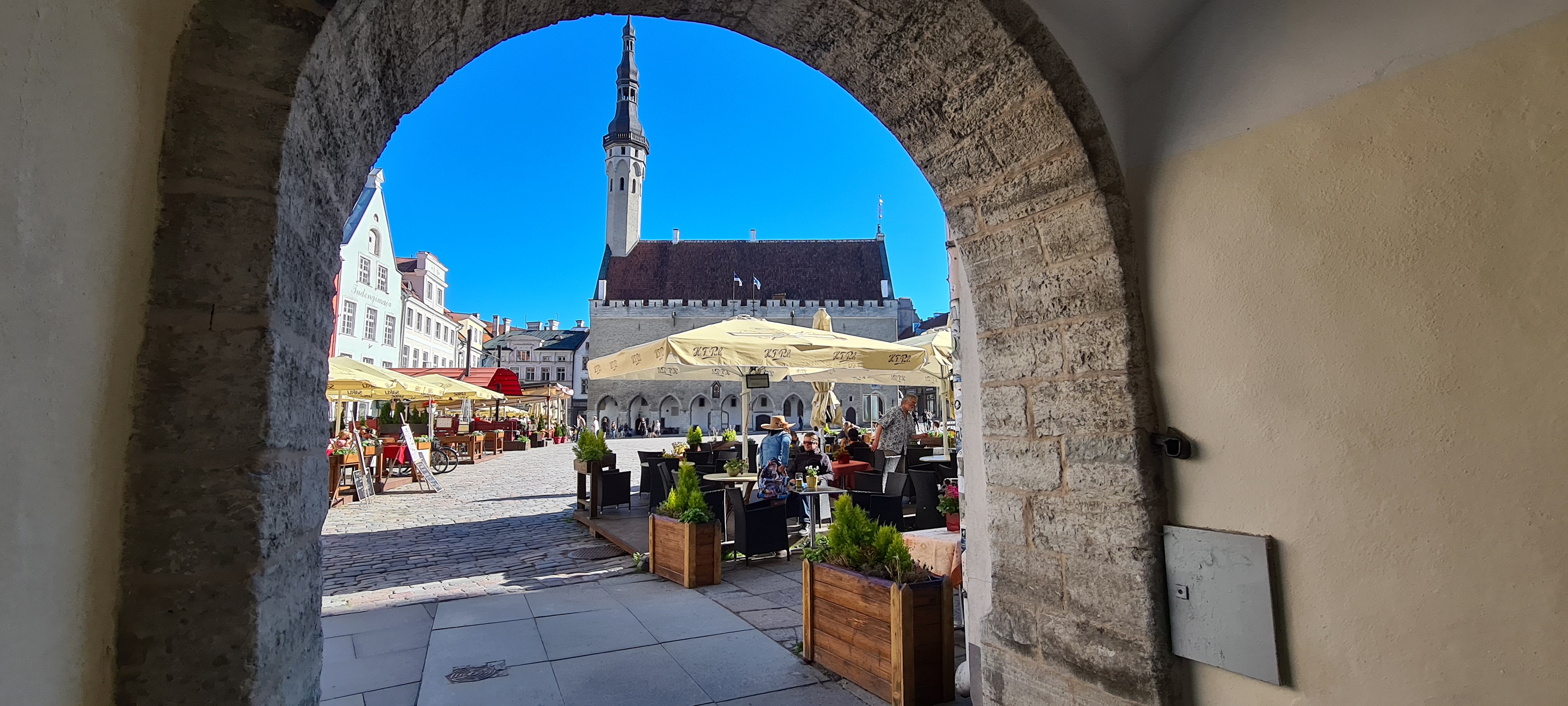 Day 1 Tallinn
Arrival to Tallinn Lennart Meri Airport. Transfer to the hotel, max 15 min. Check in.
After you had a moment to relax, we recommend heading out and about – most Tallinn´s hotels are in the vicinity to our mediaeval Old Town and there is a wide range to choose from, whether you prefer a known chain-hotel, small boutique style or a smaller and simpler accommodation.
We suggest starting your visit to Tallinn and Estonia with a guided tour in Tallinn. The list of different tours if quite impressive: for example, you can choose a thematic tour like Gastronomy, Medieval Ghost Stories, Handicraft Workshops, Chocolateries, Medieval Culinary, Soviet Era tour, Maritime History, Tallinn Like a Local, Northern Tallinn and Tap rooms etc.
Select your tour HERE.
Classical Tallinn: A private guided transfer to Toompea, The Upper Town, where the walking tour starts, taking you through the very beginnings of this medieval gem to nowadays. You can admire the splendour of the Hanseatic town from numerous viewing platforms, visit quaint courtyards and cosy cafes.
You could spend the evening at Noblessner area visiting the award-winning (Europa Nostra Grand Prix 2013) Seaplane Harbour and should you have younger members to your company  - PROTO Invention Factory. These two are a 5-minute-walk from each other.
Noblessner area, old industrial neighbourhood gentrified into hip and modern urban space, also offers several nice restaurants like Põhjala Tap Room, 180 Degrees by Matthias Diether, Lore Bistro, Kampai.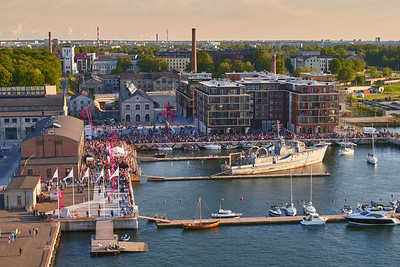 Day 2 Tallinn – Lake Peipus – Tartu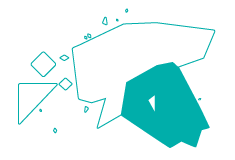 Breakfast at the hotel.
After check-out departure towards Lake Peipus with a stop-over at Endla bog, Männikjärve study trail for a hike.
Männikjärve study trail, a little less than 2h drive from the capital, is like most other hiking trails in Estonia "paved" with wooden boards – what we call a "bog hike" is a leisurely walk in breath-taking nature and is suitable for most fitness-levels and as a special experience  - top it up with a meal in fresh air.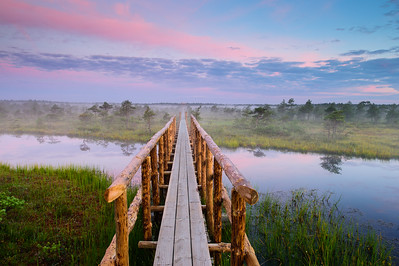 The walk with experience meal takes approximately 3 hours. After that continue with an hours drive to Alatskivi castle  - starting point to the so called Onion route.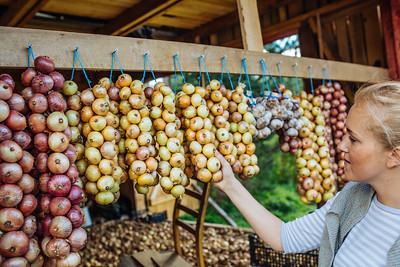 The route passing through the small villages on the shore of lake Peipus is called the Onion Route. It is an area where old traditions are kept and valued, the communities have stayed the same throughout the time, offering a glimpse to the serenity village life, living and breathing with nature. Peipsi is all about natural flavors of what the Mother Earth gives us. The days on the Onion Route start the same – with fishing. Skilled fishermen set sail at the break of day to bring back fresh fish, while the wives stay home to bake the best onion pies imaginable. If you are looking for a genuine home-cooked dinner experience, visit Kolkja Fish and Onion Restaurant. Dishes from the local Peipsi fish are made after the centuries-old recipes, passed on from generation to generation. And to end your meal, don't forget to order tea from a samovar.
There are different tours and routes available, see HERE, however we would suggest Ivan Chai workshop, carried out in a cosy house of Old Believers or Ivan Chai workshop at Alatskivi
After visiting and witnessing the UNESCO heritage site continue to Tartu – The City of Good Thoughts, as we call it. Driving time to Tartu is around 1 hour and the approximate arrival after enjoying everything mentioned above would be around 19 o´clock.
A home to one of Northern Europe's oldest universities, Tartu has a wealth of museums (such as Estonian National Museum) and an upbeat nightlife. Upon your arrival in Tartu, you are soon welcomed by a statue of kissing students standing in a large Classicist town square nearby museums, cafes and a large park formed around a hill.
Tartu is very compact, with most sights, restaurants and nightlife nestled across a couple of parallel streets. Being the second largest town in Estonia and a hot bed for creative and scientific culture, there is always something on from theatre performances to concerts and festivals.
See recommended accommodation HERE. See recommended restaurants HERE.
Day 3 Tartu
Breakfast at the hotel
Guided city tour and a visit to Estonian National Museum, which focuses on collecting, preserving and studying material concerned with the culture and history of Estonians, Estonian minorities and Finno-Ugric peoples. The museum houses traditions, new aims and engaging dreams. The new museum has been developed into a pleasant, interesting, attractive and gripping place for all ages.
Lunch and a visit to Aparaaditehas. Restaurant for lunch: Aparaat.
Tour in Aparaaditehas. Visit to TYPA centre (formerly The Estonian Print and Paper Museum) and Fahrenheit 451 book room as well as craft beer tasting by SIP wine and beer shop.
Aparaaditehas or Widget Factory is a trendy creative hub, that houses start-ups, design shops, restaurants and is once again a fine example how "old" can be turned into fantastic "new".
In the late afternoon a scenic drive through rolling hills and meadows to Otepää – the uncrowned skiing capital of Estonia. If the snow conditions are not that great we encourage you to visit a wine farm at Murimäe -the primary craft wine making course will teach you winemaking ABC, how to use different fruits and berries and about the process itself, also about bottling and the legitimation of craft wines (recognised wine producer).
Transfer back to Tartu hotel. 1h drive.
From here – you can decide to proceed deeper into Southern Estonia, go see and experience a smoke sauna, visit Seto Kingdom. For these options, see further itineraries. This time we will route you back North.
Day 4 Tartu – Lahemaa
Breakfast at the hotel. Time at leisure in Tartu until noon.
Leave Tartu towards Lahemaa, which is a home to marvellous Baltic German manor houses Palmse, Sagadi and Vihula. All of them offer different activity programs, be it a tour in the whole complex, handicraft workshop, workshop in a smithy, vodka tasting tour, private concert or a well-deserved pampering in a spa.  You can opt for another walk in the bog at Viru raba.
Arrive at Vihula Manor approx. 17.00. Check-in for 1 night.
After some free time to relax and get to know the premises,  meet for a vodka degustation and workshop.
Vodka distillation was historically one of the main economic activities of Vihula Manor. Initially the production was covering only the needs of the estate itself, but later the production was expanded, and a vast part of the vodka production was sold to the state and to the neighbouring endless market of Russian Empire.Today the Distillery houses the Vodka Museum with a small exhibition about the history of vodka distillation in Estonia and at Vihula Manor. After entertaining vodka history tour, there is a degustation of 5 different sorts of vodka and you hear stories about traditions how to drink vodka. Taste also freshly baked black rye bread, pickles and salted pork – all the snacks that suit perfectly to vodka.
Dinner at Vihula restaurant.
Day 5 Lahemaa - Tallinn
Breakfast at the hotel and departure to Tallinn.
Driving time from Lahemaa back to Tallinn is an hour and a half.  Arriving to Tallinn, you may store your luggage and you can have some free time in Tallinn before heading to the airport.
After enjoying the quiet country-side, why not go and see the most bustling new are in Tallinn – Telliskivi Creative City and   new Fotografiska museum that also features a rooftop restaurant. Similarly, to Tartu Aparaaditehas, it is a gentrified industrial park, that hosts galleries, bars, design shops and cafeterias. There is a reason why it is one of the most loved urban spaces in the capital!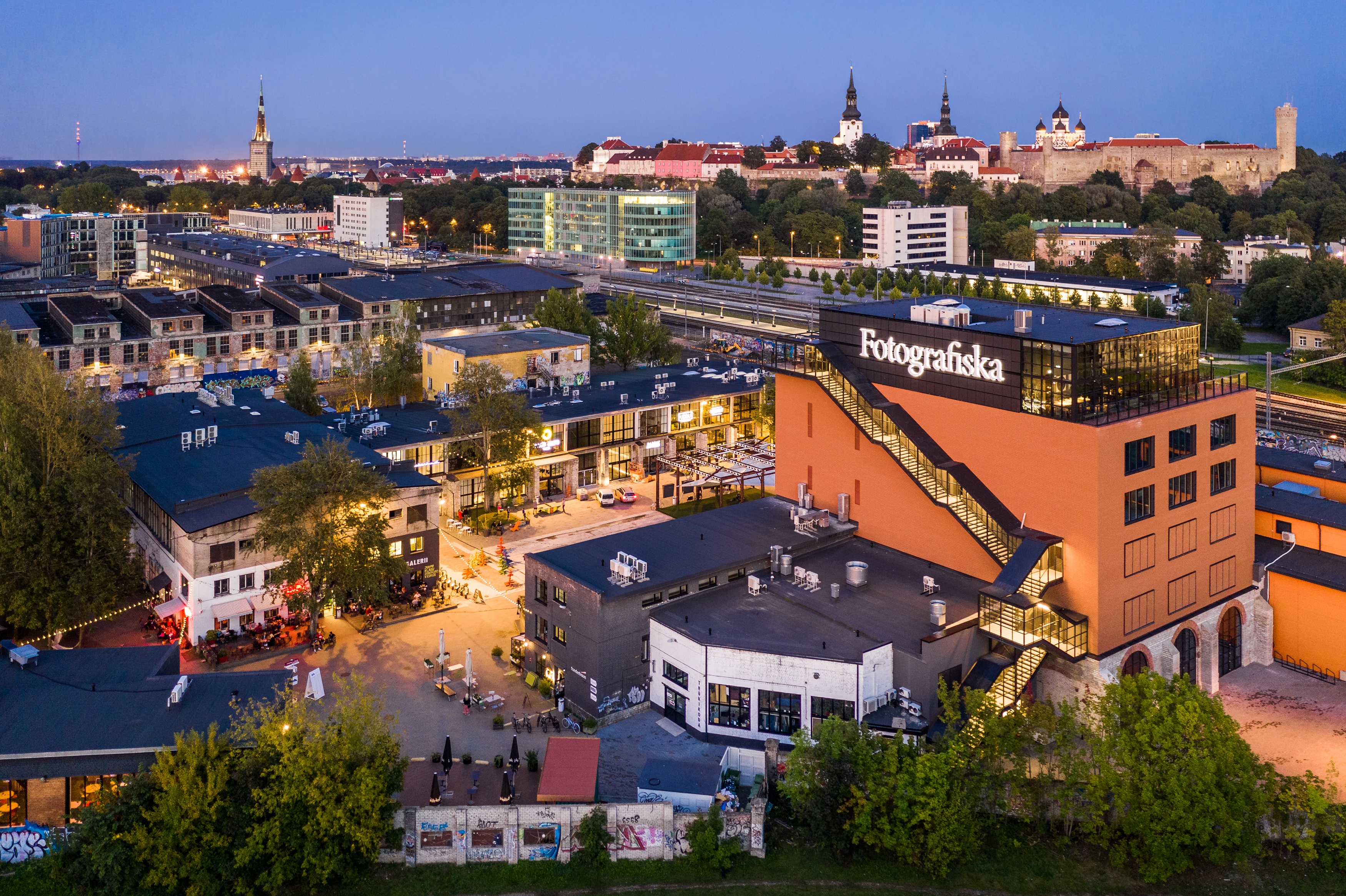 Transfer to Tallinn Lennart Meri Airport.
Note: from anywhere in Tallinn, maximum travelling time to the airport is maximum 30 minutes. You need to arrive 90 min before your departing flight. The airport has been nominated as one of the cosiest in Europe and has many souvenir shops, selling also handicrafts, not only the usual airport knick-knacks. So if you feel like getting a juniper cutting board or felt house slippers – you still have a chance!