1 or 2 nights
This example program can of course be modified according to your interests, time limit and fitness level. You can add or remove attractions according to your taste. Also, you can alternate means of transportation, i.e you can take a 2.5h train straight to Narva or simply rent a car.
In this example we take you to Eastern Estonia and combine culture and history with adventure and nature hikes.

Day 1
We start with a Russian Orthodox Pühtitsa Dormition Convent or Kuremäe Klooster, the only one that stayed open during the Soviet times and is still active. Driving time from Tallinn is approximately 2,5 hours. 
After that we head to Narva, the easternmost town in Estonia where one can get a glimpse of Russia – there are two medieval fortresses staring at each other over Narva river, one on Estonian soil and the other already in Russia. The town is a fine example of Soviet architecture, being clean, well kept and full of interesting stories and history. Overnight at Meresuu Spa Hotel in Narva-Jõesuu.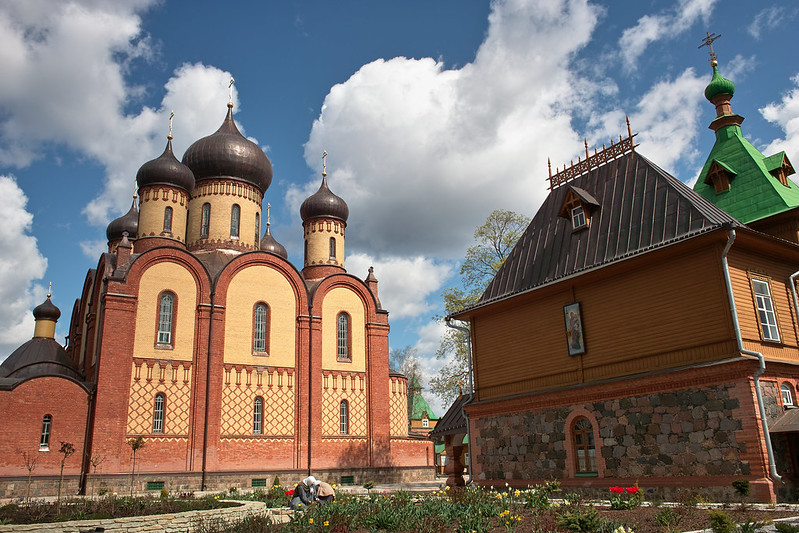 Day 2
After breakfast we will head back West and adventure does await us! Kiviõli Adventure park is created on old coal-mine residue ash hills and it is a fine example how nature has taken back old industrial landscape. One can hike, bike, climb, zip-line, play discgolf, go-cart, buggy-trail, mud-ride… and the list goes on! Another option is to go completely off-road by old military car or 4x4 wheels, take a speedboat on Ardu quarry – a picturesque man-made body of water. On that quarry a couple of adrenaline enthusiasts from Adrenator offer an on-water sauna experience – try that out! We suggest lunch at a White Guide 2020 restaurant Tulivee (or simply Moonshine…) by Purtse small harbour which also features a small museum about bootlegging (smuggling)vodka in the 19th century. As a cherry-on-a-cake: overnight and dinner at splendid Vihula Manor and Spa.
At Vihula you can become a vodka expert!
Vodka distillation was historically one of the main economic activities of Vihula Manor. Initially the production was covering only the needs of the estate itself, but later the production was expanded and a vast part of the vodka production was sold to the state and to the neighbouring endless market of Russian Empire.Today the Distillery houses the Vodka Museum with a small exhibition about the history of vodka distillation in Estonia and at Vihula Manor. After entertaining vodka history tour, there is a degustation of 5 different sorts of vodka and you hear stories about traditions how to drink vodka. Taste also freshly baked black rye bread, pickles and salted pork – all the snacks that suit perfectly to vodka.


DAY 3
Before heading back to Tallinn we suggest a hike in Viru bog, Estonia´s pride and joy landscape type, with an experience lunch in free air in the bog.