Trapi tee 1, Männiku küla, Saku vald, Harju maakond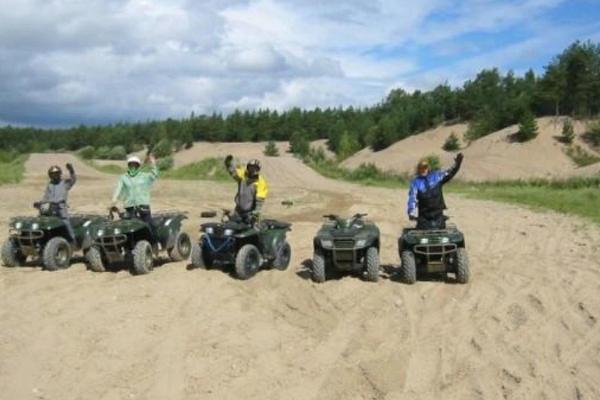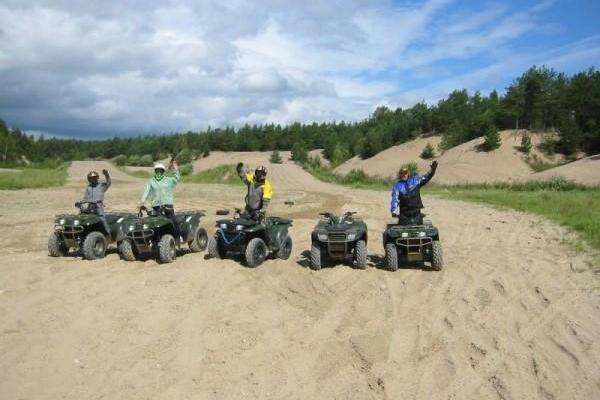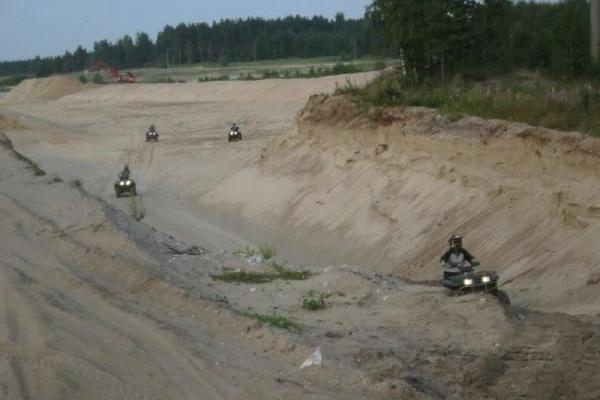 See photos (7)
Safari centre Manniku is in a 3 km distance from the border of Tallinn in the direction of Saku, in a naturally beautiful place. 10 minutes drive from the centre of Tallinn rather unique view expands on both sides of the Saku road - deserted soviet army buildings on the right, water-filled quarries and lakes on the left.
In surrounding areas there are many dirt-racing tracks, forest trails and sand quarries unique in the Nordic States. Participating in ATV-outings organized by Safari Centre Männiku offer an opportunity to explore these areas up close.
Features and amenities
Languages spoken
Estonian
English
Russian
Finnish
Additional services
Meals
Instructor
Special equipment for adults
Sauna complex
Getting there
Follow Männiku-Saku road, after the "Ruukki" building and before a small quarry on the right side, turn right to Trapi road, follow the road straight to a hotel, drive to hotels yard and you have reached the Safari Centre Männiku.
View on map