Visit Estonia has started a digital and social media campaign in Latvia, Lithuania, Finland and Poland. The campaign welcomes visitors to explore a living timeline of islands and coastlines, enjoy the summer sunsets that can last a lifetime and taste fast food that comes as fast as it grows. The campaign will run until mid-August.
"While the activities of Estonian tourism-focused companies were basically paralyzed, the Visit Estonia team worked hard to prepare campaigns aimed at foreign markets. We were on the starting blocks to launch big campaigns in foreign markets at the first moment when tourism becomes more possible, and it seems that now is the time," commented Liina Maria Lepik, Director of Enterprise Estonia, Estonian Tourist Board.
Visit Estonia advertisements in Finland and Latvia can be found on the street, on television, in magazines, newspapers, radio and digital channels. The campaign in Finland ("Lähde Viroon. On sen aika!") calls for an open mind and to feel, see, taste, find and experience the special experiences that Estonia has to offer. The campaign aimed at the Latvian market carries the message "Enjoy in no hurry. Holidays in Estonia" - Estonians are not slow but can enjoy life.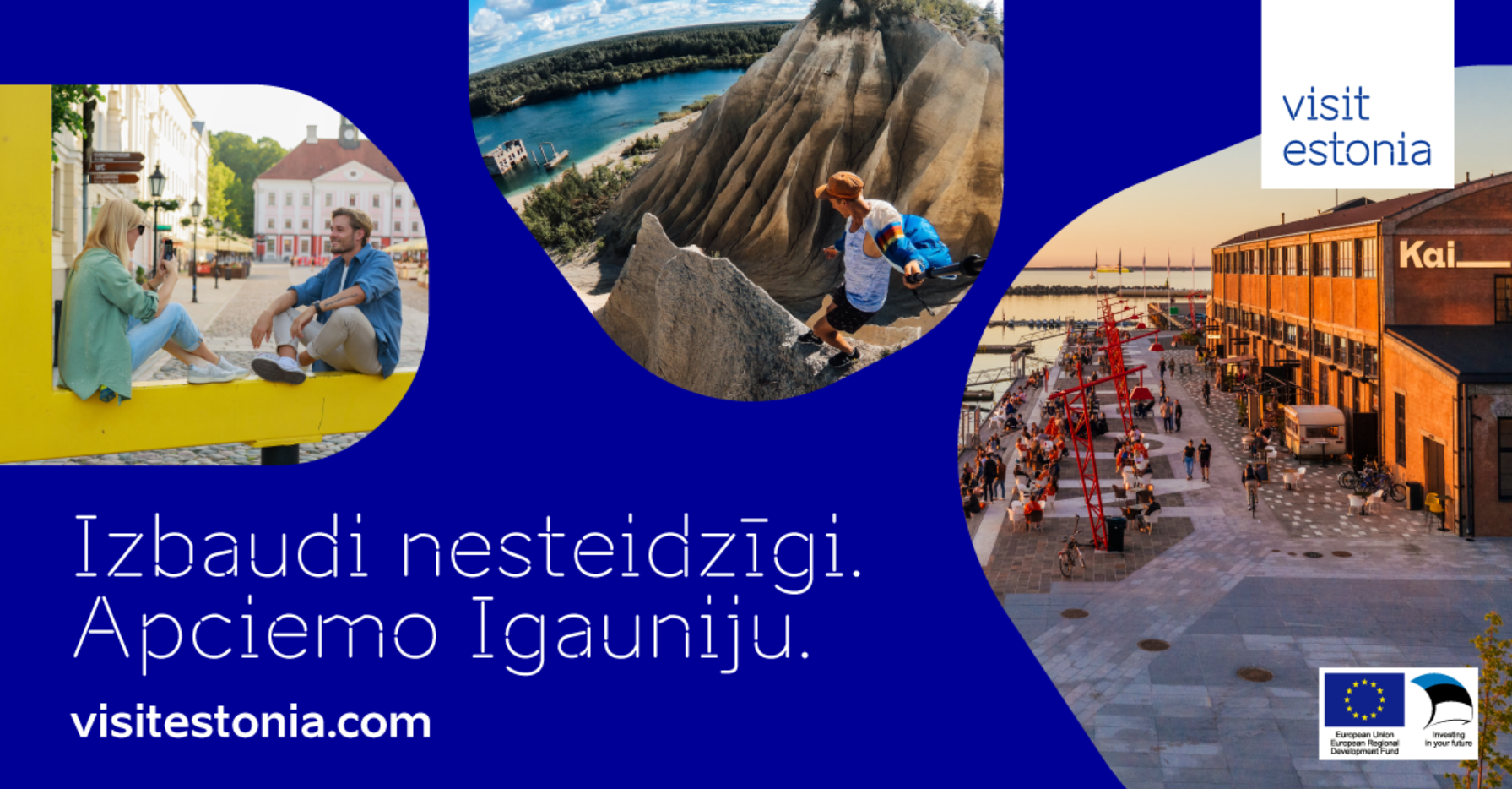 With the Lithuanians Visit Estonia speaks through the digital and social media campaign "The direction of this summer - Estonia", which offers a thorough overview of different regions and sights in Estonia. The focus is on nature, culture, food and accommodation, practical recommendations and great facts about Estonia. Did you know, for example, that there are about as many Lithuanians living in Estonia as there are bears, who can also be seen here nicely?
Visit Estonia treats Poles with the campaign "Holidays by the Sea in the Rhythm of Estonia". We share the sea with the Poles and Estonia has many advantages in the eyes of the Poles: our beaches are relatively quiet and there is space, picturesque alleys and promenades adorn the seaside cities and attractions are within an hour of driving or sailing.
These advantages guarantee safe and relaxing holidays, freedom of movement and possibility to independently and spontaneously plan the holidays, especially for the families with children.
In addition to the spectacular campaigns introducing Estonia as a tourist destination in foreign markets, Visit Estonia will implement about 20 digital and social media campaigns aimed at end users and other marketing and communication activities in foreign markets in 2021. "We want to take maximum care of the well-being of our guests here in Estonia, and that is why we have primarily involved in our marketing activities those responsible Estonian tourism companies that are recognized by the consumer label "It is safe here"," added Lepik. The label is open to all responsible accommodation and catering establishments, museums and tourist attractions, conference and seminar venues, and events that confirm that they follow all the guidelines of the Health Board for preventing the spread of the coronavirus. To date, more than 1,100 service providers have joined the label.