KIIDJÄRVE METSKOND 39, Kiidjärve küla, Põlva vald, Põlva maakond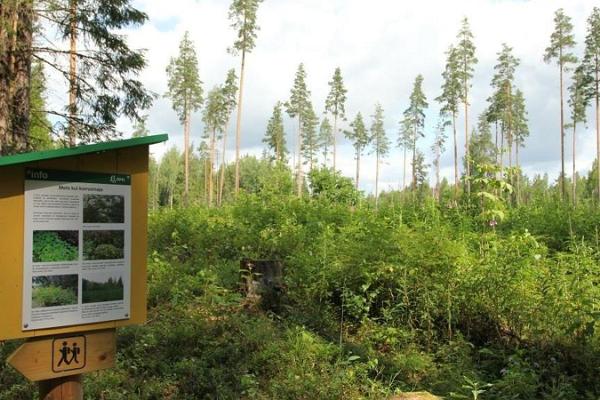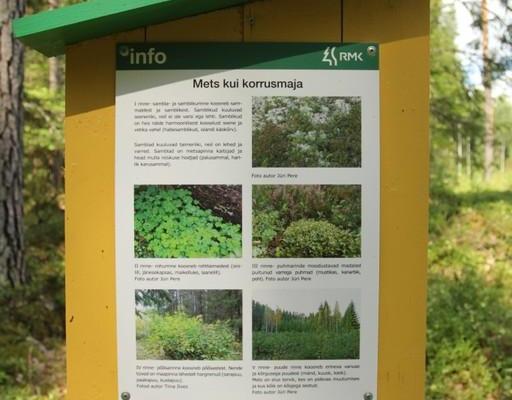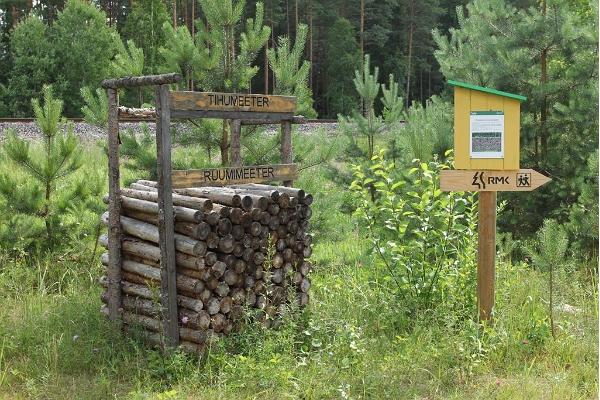 See photos (3)
This educational trail winds its way through the forest for 3.6 km. Along the way you will discover the difference between square metres and cubic metres, encounter various forest types, find out what a pine gene reserve forest looks like, be introduced to forestry-related heritage culture and more.
There are signs and information boards all along the trail, as well as 17 viewing points. Here you can find out more about the forest, natural renewal, felling, forest fires, old roads, rare flora and more. You can walk or drive along the trail.
Getting there
Take the Tartu-Põlva road in the direction of Põlva. 10 km before Põlvat turn off to the left at the Koorvere intersection towards Kiidjärve. Continue on for around 2.5 km along the Akste-Häätaru road (no. 18138) until you come to the Kiidjärve railway crossing. Turn right onto the road running parallel to the tracks and carry on, past the houses, for another 500 metres. You will see a stand marking the start of the trail.
View on map