How about kohuke or kiluvõileib? Or kama? Eager to find out what it means? Then read this story written by Ann Vaida, a tour guide at Tallinn Traveller Tours.
Most Estonian foods originate from somewhere else. Estonia has adapted foods from Germany, Sweden, Denmark, Russia and God knows where else, maybe even Narnia. The issue is that the process of adaptation largely stopped once potatoes and meat were acquired. Estonian foods are simple, seasonal and made with locally sourced ingredients. As Estonians were peasants during serfdom, traditional foods were born out of throwing things together because there was simply nothing else to eat.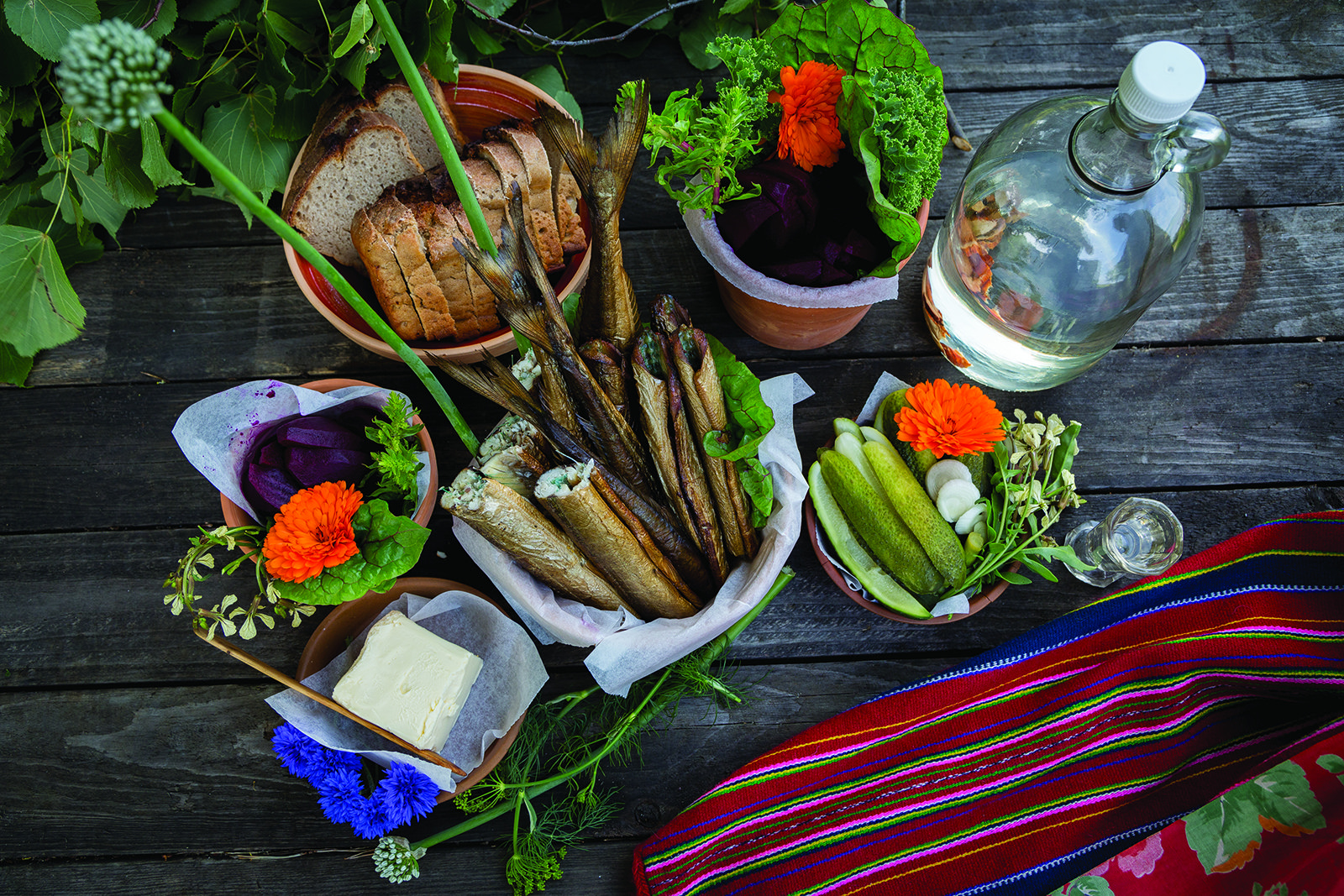 When you ask an Estonian what foods you should try, the answer is usually sauerkraut, jellied meat and blood sausage. Yes, Estonian foods sound so dark it seems like every day is Halloween. Besides these superstars of the Estonian kitchen, there's an undiscovered bunch of weird and delicious things out there – some loved by tourists, others only understood by locals.
Here's a list of Estonian foods that don't often get a mention.
1. Kiluvõileib – Sprat Sandwich
A greyish fish on a slice of dark bread doesn't look all that appetising, but despite its lack of beauty, kiluvõileib is amazingly delicious. Sometimes it's served with a boiled egg, sometimes the fish and egg are mixed together to form an awkward-looking sauce. Estonians take their sprat sandwiches seriously, serving them at any and every occasion from weddings and funerals to birthdays and New Year's Eve.
The sprat sandwich is popular in Slavic cuisine, but it got its roots right here – the Baltic Sea is full of sprats! Estonia even made the world's longest sprat sandwich, a very random accomplishment that's probably not something to be super proud of… Finding a sprat sandwich isn't that difficult – some bakeries offer it and you'll also find it on the menu at some local restaurants. Komeet serves an excellent (and sort of famous) sprat sandwich.
2. Kohuke – Curd Snack