Winter time in Estonia conjures images of skiing through snowy forests or visiting twinkling Christmas markets. However, for those who would like a side of adventure with their winter holiday, you can try an extreme off-roading safari, a night hike through the woods, or karakat safari on lake Peipus. Grab your friends or family and get your heart pounding with these adventure ideas!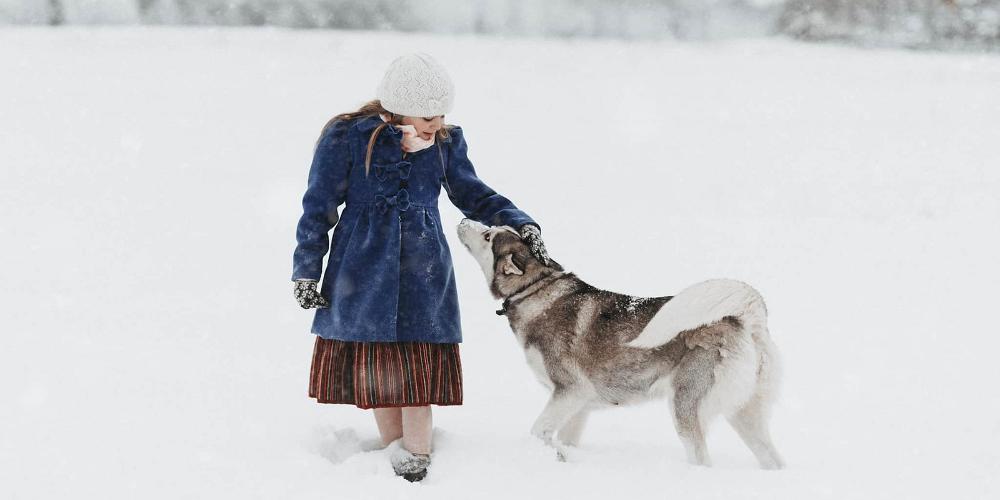 Tartu maakond, Ahunapalu küla
Come and enjoy the wide open space of a natural landscape in a primeval manner – on a sled dog hike! Karusaare sled dog hikes offer a possibility to go on hikes in Järvselja forests all year round, and in the Peipsiveere Nature Reserve during winters. Our sled dogs love to be your companions during an easy hike that lasts for a few hours, as well as a dog sled trip that lasts for several days. A camp fire is always a part of our trips – it gives food a special flavour, warms the freezing hikers, and provides light and a peace of mind... Exhaustion is alleviated by a Russian sauna. If you wish, we can arrange catering.
Read more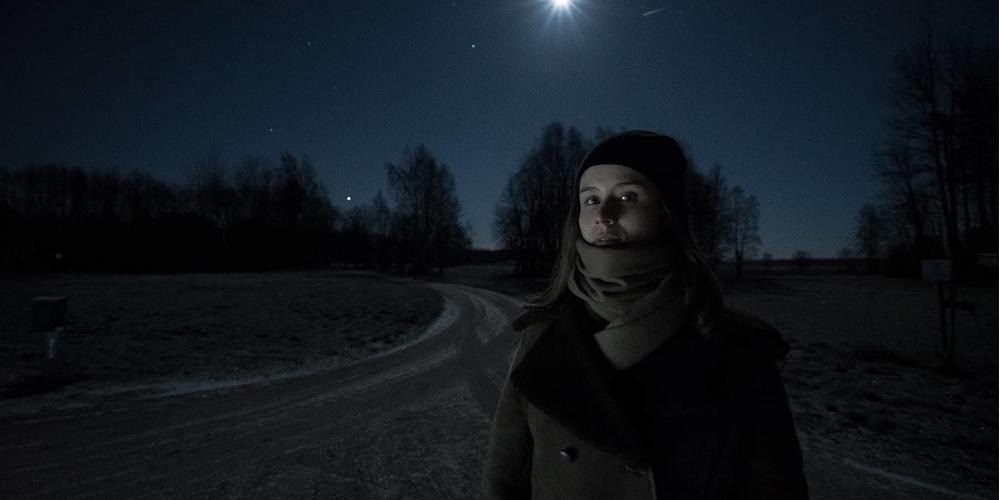 Tartu maakond, Vissi küla
This adventure hike offers you an opportunity to come to the forests in the Elva recreational area in Tartu County. Thanks to the nocturnal peace, you will hear the noises of animals and birds better. You will also be able to smell the nocturnal forest. The hike is made more exciting by playfulness and proper hike rituals. At the end of the hike, you can rest your legs next to a crackling fire and eat a well-deserved picnic meal.  Those who complete the hike will be rewarded with a small gift! The hike is suitable for people aged 10 or older. Children can participate along with their parents.  
Read more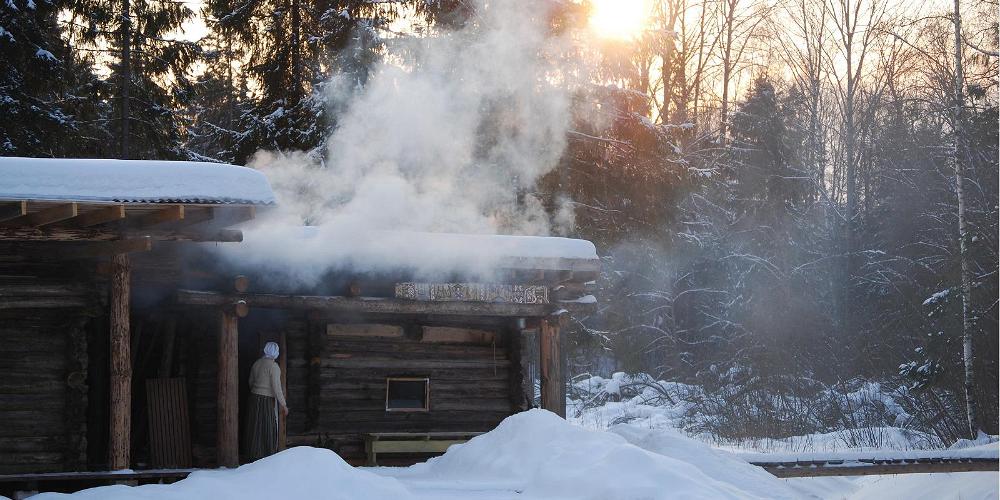 Võru maakond, Haanja küla
The Smoke sauna traditions of Old Võromaa have found a dignified place in the list of UNESCO intangible cultural heritages. At Mooska Farm, you can try this ancient Estonian heritage for yourself. A traditional sauna session lasts at least three (3) hours and the smoke sauna of Mooska Farm can comfortably accommodate eight people. The rich aroma of burning wood is complemented by a whispered note of the meat smoked in the sauna, birch boughs, and sauna honey. Located next to a pond; in winter, you can quickly dip yourself in its nearby icy waters. The sauna's heating cost includes two boughs, hand-made soaps, sauna honey and herbal tea. For an additional fee, you can also receive a juniper bough, towels, a sauna hat, a bathrobe and home-made beer.
Read more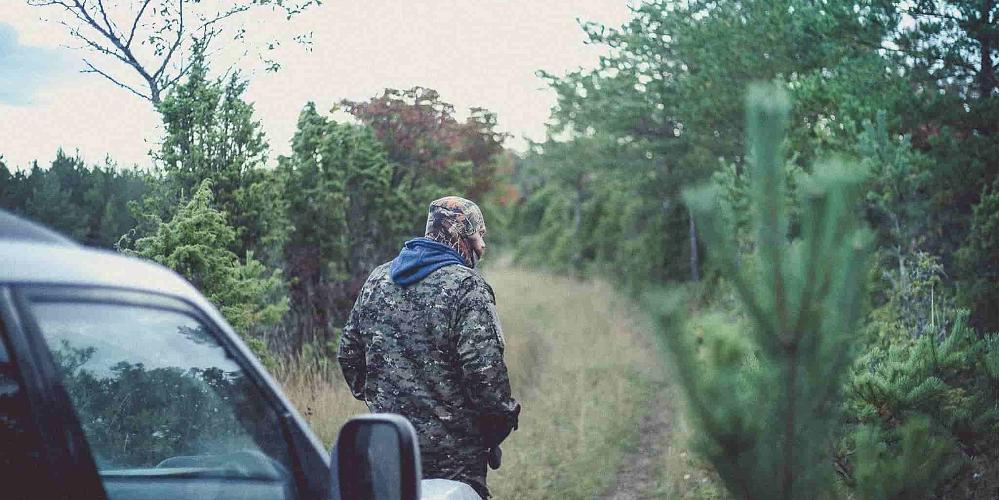 Saare maakond, Valjala alevik
Are you looking for an exciting and energetic leisure activity with your friends or colleagues in Saaremaa? We specialize in Jeep safaris, adventure games and other memorable events involving technology in the countryside and quarries of Saaremaa. If you would like to spend a few hours racing in a quarry or organize your team a cool adventure game (lasts several hours) in order to improve your team work, then you have come to the right place! Our activities do not depend on the seasons or the weather; all you need is good humour and an adventurous spirit!
Read more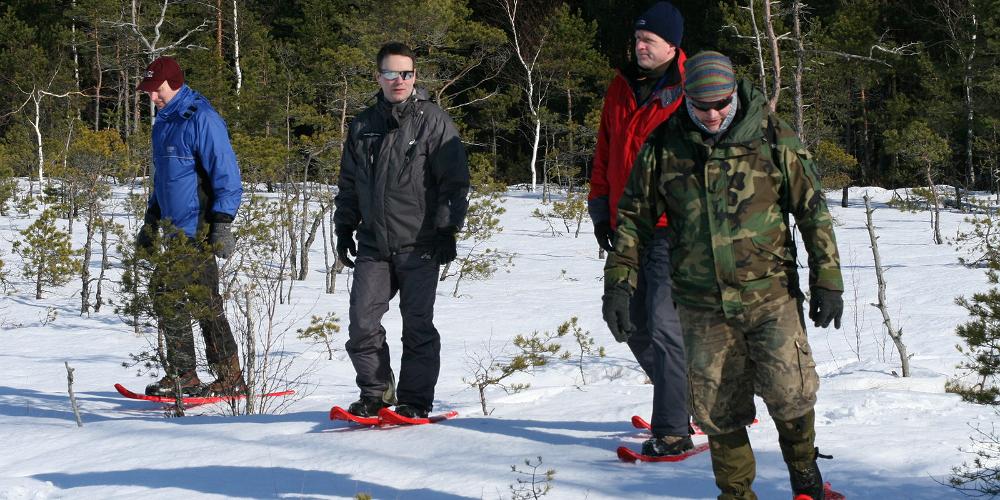 Pärnu maakond, Rannametsa küla
The Luitemaa Nature Protection Area is one of the most unique landscapes in Estonia. Some of Estonia's tallest and most beautiful sand dune pine woods grow here. The local bog, Tolkuse, is also the most famous bog in the area at nearly 6,500 years of age. With around 40 bog pools it is surrounded by the highest sand dunes in Estonia! The highest point of the dunes, Tõotusemägi hill, is an ancient sacred site where people sacrificed already 1000 years ago. Trekkers taking part in this expedition will enjoy a prepared hiking route, the services of a guide, a light out-door meal, and Bog shoes as well as an unforgettable adventure! The price is valid for groups with a minimum of 6 people. Groups smaller than 6 are encouraged to contact the expedition company to arrange pricing.
Read more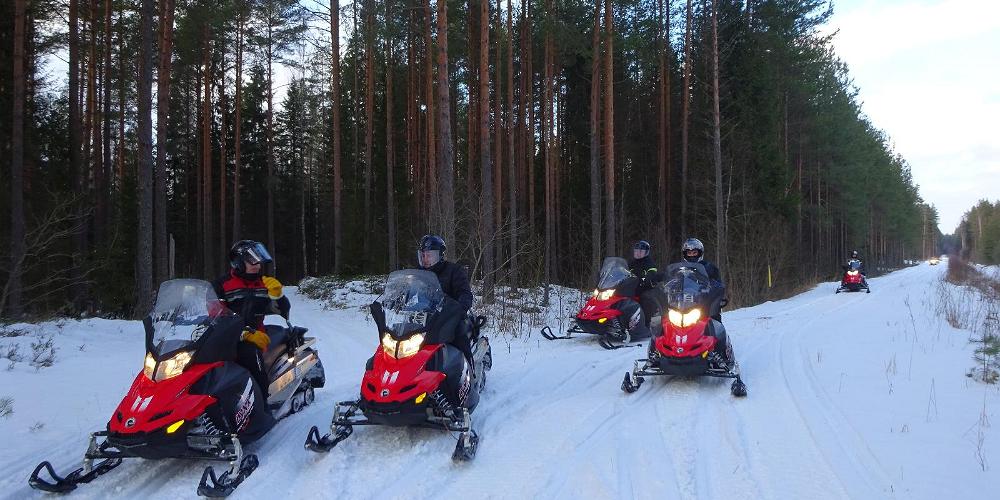 Come and have fun in the snow. Bring your friends and have an exciting winter day in Toosikannu! We will ride the motorsleds in the forests and fields near the centre. The route is chosen based on your preferences and experience. Before we set out, we will give you some instructions and supply you with everything you need. We can take groups of up to 24 people on our excursions on our 12 Lynx 600 cc motorsleds. Excursions can also be arranged at night. After the excursion, you can relax in a sauna or spend the night in our new Granary House after enjoying a dinner by the fireplace. An exhilarating experience is guaranteed!
Read more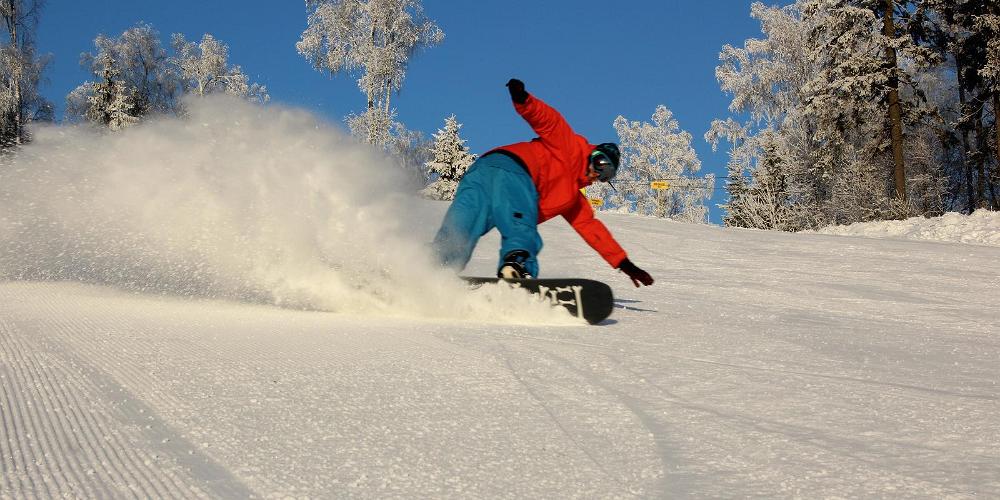 Järva maakond, Mägede küla
The snowboarding and alpine skiing trail at Valgehobusemägi is 230 m long, 40 m wide, and the height difference between the apex and the base of the mountain is 30 m. There is a new Tatra lift on the mountain. Thanks to Ivar Kruusenberg, the only representative of Estonian snowboarding cross, we now have an Olympic track as well, where skiing enthusiasts can put their skills to the test. Bring your family to spend some proper quality time in the snowboarding park of Valgehobusemägi.
Read more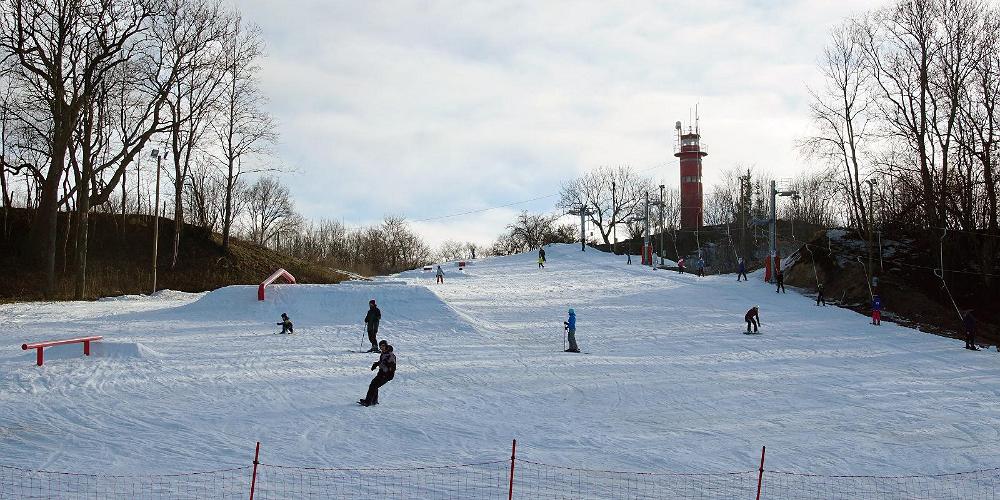 Harju maakond, Lubja küla
The mountain park offers activities for the whole family  throughout the year: children can try winter sports and their parents can reminisce about the time when they were young and enjoy the winter with their children. In winter, visitors can ski, snowboard, and snowtube down the slopes. We also have a snow park for freestyle skiers and snowboarders. The slope is 50 m long and 36 m high, making it the largest hill near Tallinn. The centre with its training options, modern artificial snow system, and the maintenance equipment for the slopes is perfect for people with different skill levels. During the summer season, you will find attractions from the Alpine mountain resorts here.
Read more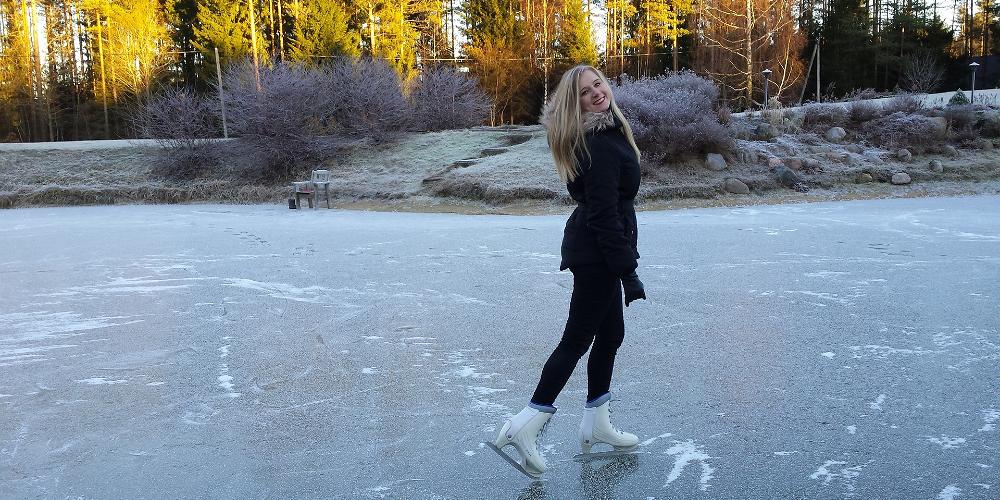 Skating at Kõrveküla Holiday Centre!
Lääne-Viru maakond, Kõrveküla
Kõrveküla Holiday Centre invites you skating, and after skating, to a hot sauna! If you wish, we can serve hot coffee or tea or glogg and pastries on the ice, as well as a refreshing dinner in the fireplace room of the sauna. We rent women's and men's skates. During the dark, the pond is lit. We offer our sauna at a special price during the skating season – sauna and accommodation for nine is 180 euros! The large holiday home has another 29 beds in addition to the sauna; the price is 16 euros per person.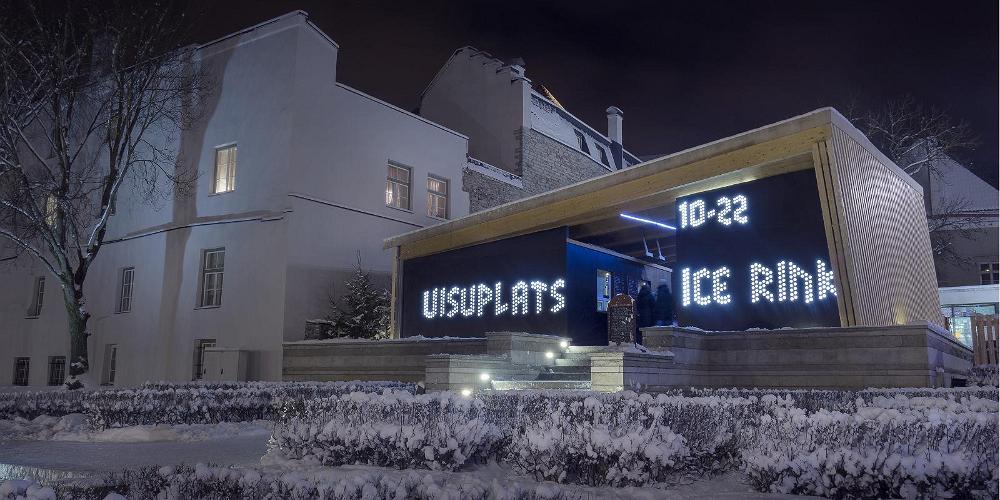 Harju maakond, Kesklinna linnaosa
It is a unique pop-up ice rink in the centre of the Tallinn Old Town, opened at the beginning of December and closed at the end of March or the beginning of April, as the spring sun arrives. The ice rink on Harju Street, next to the historic St. Nicholas Church, is a classical outdoor ice rink, which is perfect for every citizen and tourist. The ice rink has a historical atmosphere and visitors are left with an emotion that cannot be compared to anything else - this kind of an experience stays with them for the rest of their lives as a fairy-tale memory!
Read more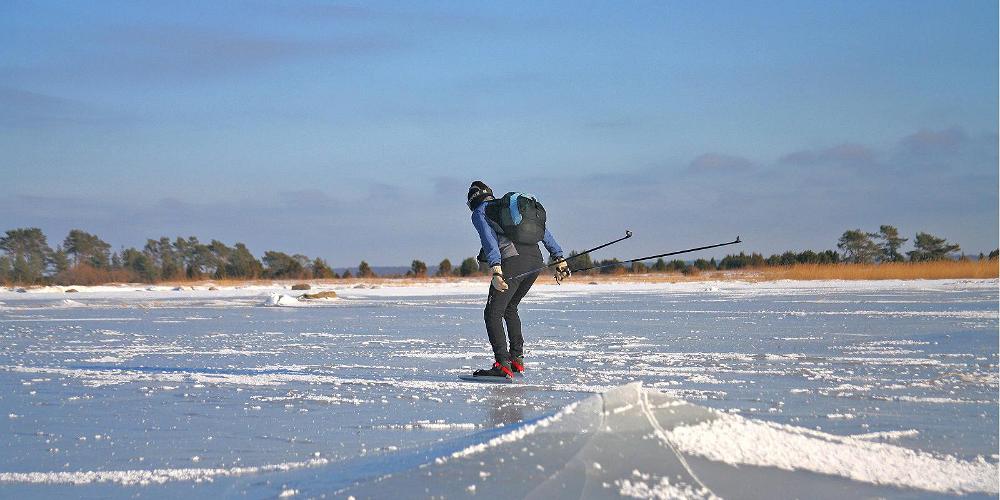 Lääne maakond, Haapsalu linn
Haapsalu Bay freezes early. The skating trip depends on the weather, therefore, you must act fast. However, if the conditions are good, we can skate fast and cover long distances. Depending on the ice conditions, the trip begins in the city centre of Haapsalu or Paralepa beach. We will skate along Haapsalu Bay towards the sea or Noarootsi peninsula. If the ice conditions are permitting and the group is strong enough, we can even visit Hobulaid islet. The precise route and duration depends on the ice conditions. We will make at least one longer stop during the trip; we recommend you bring along a hot beverage and something to eat. The price includes skating equipment and guide services.
Read more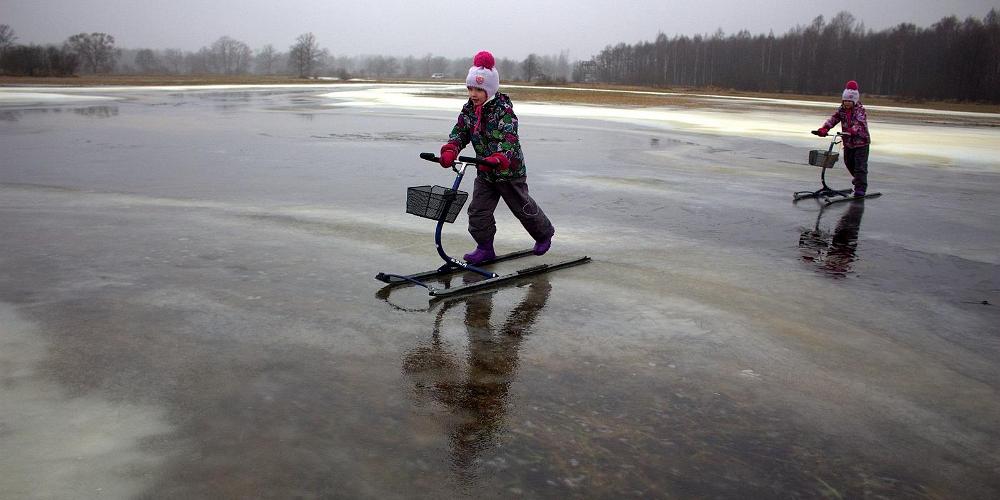 Pärnu maakond, Riisa küla
In winter, when the rivers and water meadows of Soomaa have frozen over and the weather conditions are favourable, you are welcome to try riding on a kicksled! The Finnish sleds or kicksleds make it fun to hike on frozen flood areas or forest roads. When planning the route of the hike, we will take into consideration your wishes, experiences, and the weather conditions. The sled hike will last for two or three hours and is also suitable for children!
Read more