Estonia lies at a northern latitude, comparable to parts of Sweden, Norway, Canada and Russia. This guarantees varied seasons with winter temperatures ranging from zero to more than -20 degrees Celsius, although the latter is rather rare due to Estonia's coastal positioning. In addition to colder temperatures, Estonia only has an average of 7-8 daylight hours in the winter. By following the example of locals, visitors can learn how to stay warm and cosy during a winter visit. Firstly, don't be caught without a thick pair of cotton socks, wear a scarf (or two), keep warm drinks on hand and pay regular visits to the sauna. So why not snuggle up and engage in some of these cosy wintry activities below!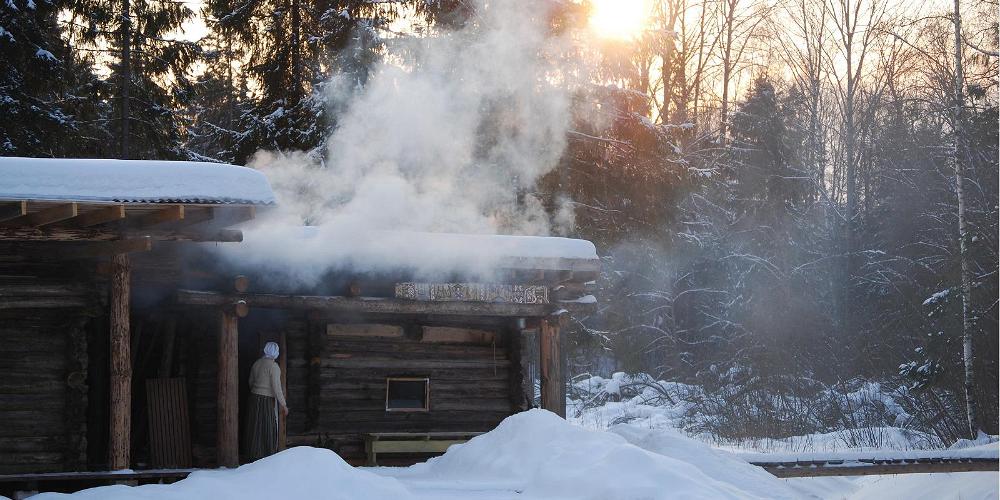 Võru maakond, Haanja küla
The Smoke sauna traditions of Old Võromaa have found a dignified place in the list of UNESCO intangible cultural heritages. At Mooska Farm, you can try this ancient Estonian heritage for yourself. A traditional sauna session lasts at least three (3) hours and the smoke sauna of Mooska Farm can comfortably accommodate eight people. The rich aroma of burning wood is complemented by a whispered note of the meat smoked in the sauna, birch boughs, and sauna honey. Located next to a pond; in winter, you can quickly dip yourself in its nearby icy waters. The sauna's heating cost includes two boughs, hand-made soaps, sauna honey and herbal tea. For an additional fee, you can also receive a juniper bough, towels, a sauna hat, a bathrobe and home-made beer.
Read more
Harju maakond, Kesklinna linnaosa
Kumu is the main building of the Art Museum of Estonia and the largest and most representative exhibition place in Estonia. In 2008, Kumu won the title of European Museum of the Year. This is a significant international recognition of Kumu's ambition to be a truly contemporary art museum and a space for active mental activity, from educational programmes for young children to discussions on the nature and meaning of art in the modern world. Kumu's permanent exhibition introduces Estonian art from the beginning of the 18th century until 1991, and the temporary exhibitions also include international and contemporary art. Good to know: Kumu calendar
Read more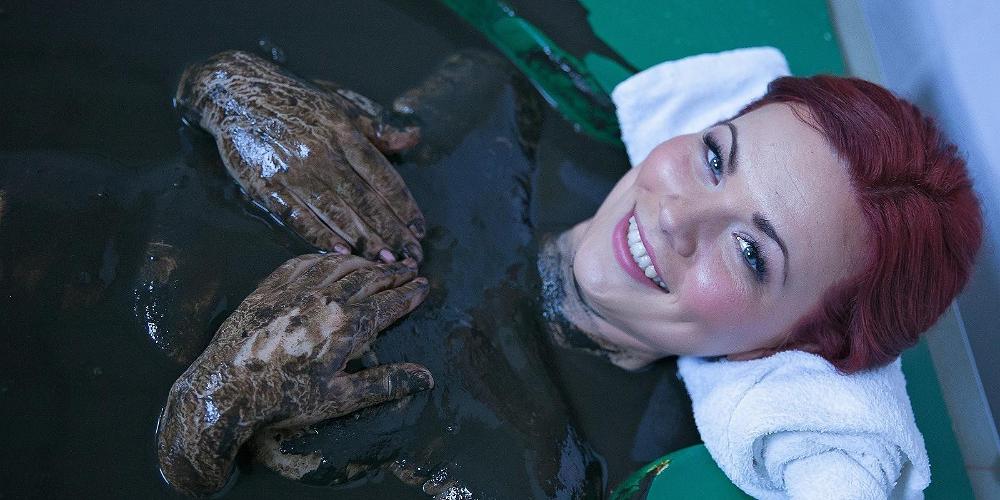 Võru maakond, Väike-Rõsna küla
Värska Spa is unique in Estonia for its treatment arsenal. We offer revitalisation through natural means - freshwater therapeutic mud and Värska mineral water. In addition to the therapeutic mud and mineral water, clients can choose from electical, paraffin and salt treatments, various forms of massage, physiotherapy, therapeutic exercise and many more services to improve your health. The treatments are carried out under the watchful eye of professionals (doctors, nurses). Our professional, experienced and attentive personnel guarantee the safety of our clients. 
Read more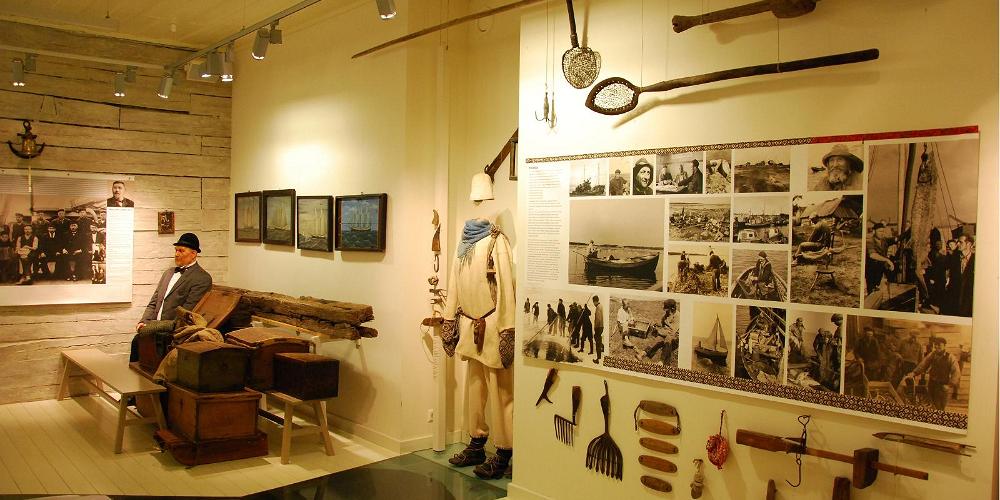 You must go to the exciting Kihnu Museum when you visit the island. It's like an anchor in preserving and introducing the cultural space of Kihnu, which has been entered in the UNESCO heritage list. The museum was founded in the former schoolhouse of Sääreküla Village in 1974 and thoroughly renovated in 2009. You will find everything that concerns the everyday lives of people in the museum – tools, clothes, handicrafts, furniture. You will also find exhibitions that introduce famous Kihnu men, such as historian Theodor Saar, Captain Enn Uuetoa and silversmith Peeter Rooslaid, and the works of Kihnu nativists.
Read more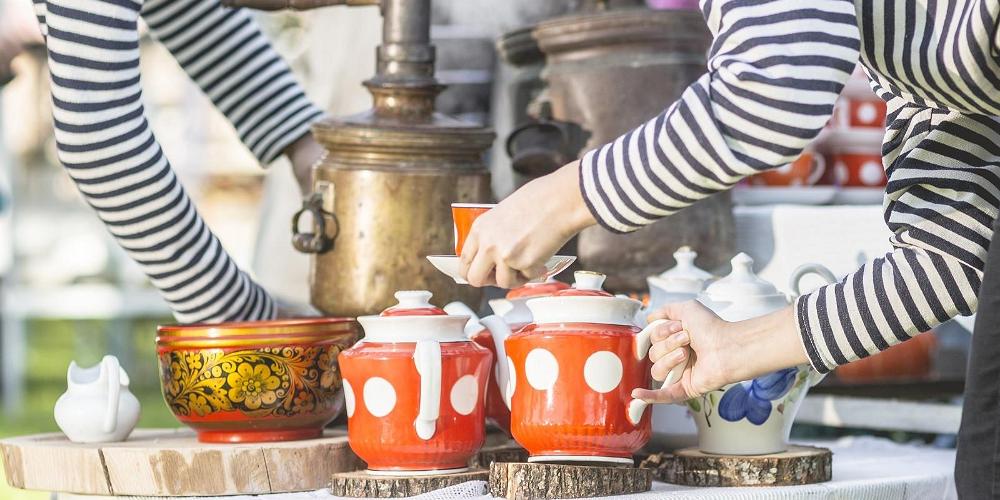 Tartu maakond, Varnja alevik
In our tea culture workshops, will discuss the history of tea-drinking in the Old Believers' villages, talk about what Ivan chai is and how it is made. The workshop is carried out in a cosy house of Old Believers. We will bring the water straight from the well, make samovar tea from it, and taste the traditional cooked sugar of Old Believers. Depending on the season, guests can also participate in the process of making Ivan chai with the hostess of Mesi Tare (summer time) or hear stories on history and the healing properties of tea while enjoying a cup of Ivan chai (autumn-winter time).
Read more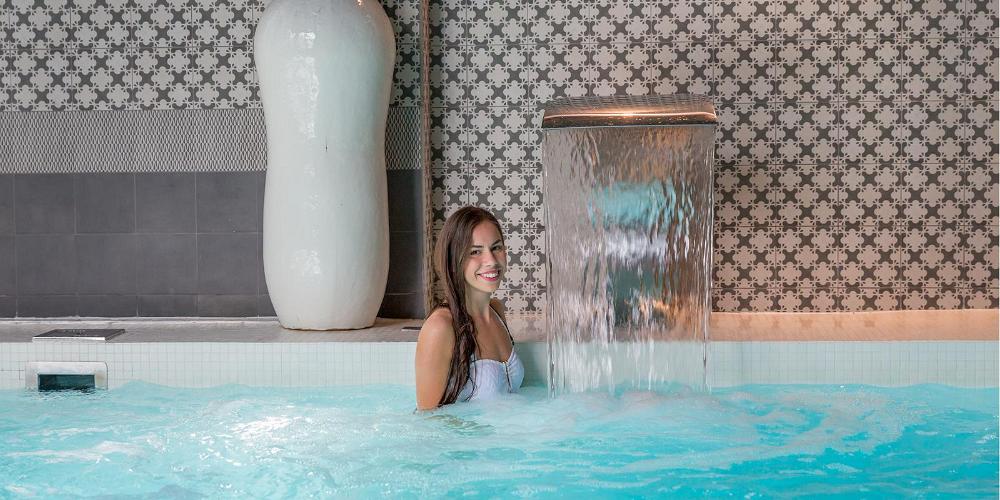 Pärnu maakond, Pärnu linn
A cosy boutique spa is located in the Pärnu Mud Baths building. The spa is divided into a swimming area and a Silent Spa. The swimming area has two indoor pools, an outdoor pool, a steam and Finnish sauna and visiting the area is free for all guests of the hotel. The Silent Spa observes ancient spa traditions and is meant for peaceful relaxation for our guests (starting from the age of 14). The luxuriating and cleansing spa ritual lasts for about 2-3 hours; we will provide treatment products from the Dead Sea and guidelines for their use. The boutique spa has 12 treatment rooms where modern methods of relaxation are combined with ancient wisdom and traditions.
Read more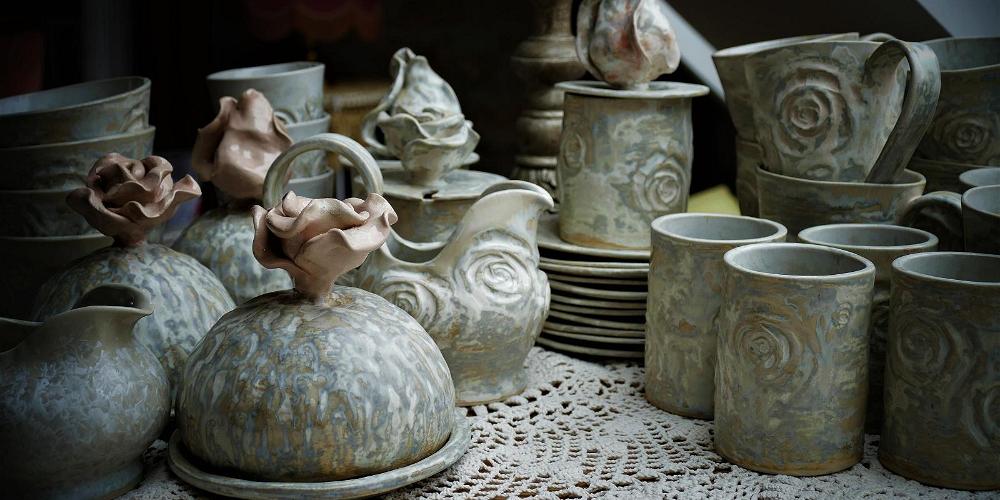 Rapla maakond, Rapla linn
Come and prepare a beautiful and unique gift for yourself or a friend at the TaevasMaani Meistrikoda in Rapla. With the help of an instructor, you will prepare special and unique items in a charismatic and cosy room. You will be able to pick up your items after a few weeks.
Read more
Harju maakond, Kesklinna linnaosa
Maarjamäe Palace, built in 1874, now belongs to the Estonian History Museum. During its colourful history, the building has been a well-known holiday destination, the summer residence of the Russian Count Anatoli Orlov-Davydov, and much more. The permanent exhibition My Free County, which won the best Estonian permanent exhibition award (Muuseumirott) in 2018, takes visitors on a journey of 100 years, from the birth of the Republic of Estonia to the present. The playful Children's Republic is a place where the real world and fantasy world are combined. The palace and the palace park were awarded the Best Tourism Object and Development Award in 2018. It is also a nominee for Best European Museum Award in 2020 - results to be revealed in May 2021. Restaurant Riviera Palais Brasserie is also located in the palace.
Read more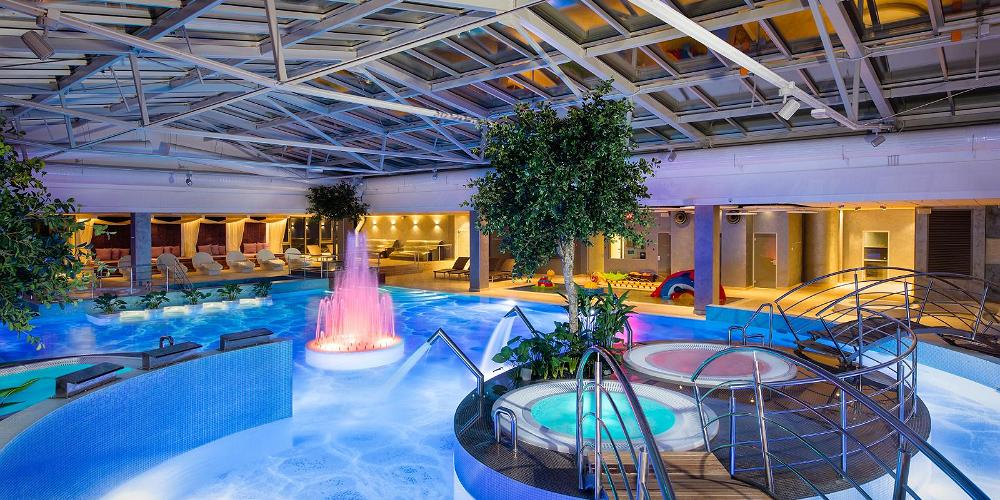 Tartu maakond, Tartu linn
The best parts of relaxation and wellness come together in the heart of Tartu – here at V Spa Wellbeing Centre, you will find more than 80 exceptionally relaxing treatments inspired by the diversity of nature, from Estonian peat treatments to authentic Thai massages. V Spa offers something for everyone, as in addition to traditional spa services, treatments are also offered for children and pregnant women. By choosing a day spa package with a visit to the water and sauna centre instead of a treatment, you will make your holiday in Tartu even more extraordinary!
Read more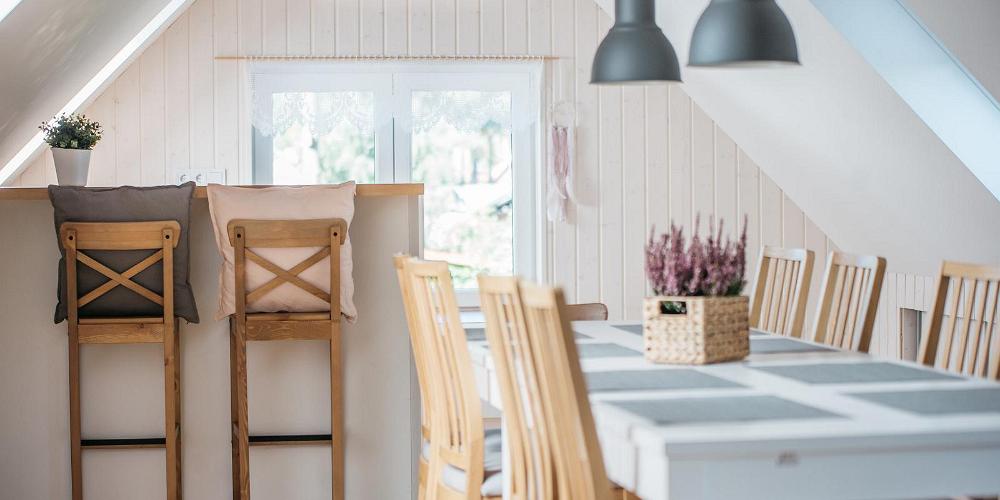 Workshop for making candles from soy wax
Lääne maakond, Paralepa alevik
Candle House Amii küünlakoda is a small and cosy building in Haapsalu where handicraft candles and aroma waxes are made every day. Bring your friends to the exciting candle-making workshop. There should be 8–12 people in the group. The host Anniki will introduce to the participants the materials needed to make candles and will share her tips for making and burning candles. Each participant will make a soy wax scented candle during the workshop. We offer different smells and colours. If you wish, we can organise the workshop on your premises.