Why book an ordinary room when your lodging can be an experience itself? These hideaways are more than just a place to sleep. Stay in a bubble under the stars, a giant barrel on a river or in a traditional windmill. Get close to nature with the Rummu quarry, cliffs of Saaremaa and Lake Peipus in your backyard. Sleep outside during the mild summer months or cuddle up next to a fireplace in the winter. Enjoy amenities like saunas and homemade breakfasts. Unique accommodation doesn't have to cost more than a hotel – tents suspended from the trees start at just 10€ per person. Treat the family to a stay you won't forget!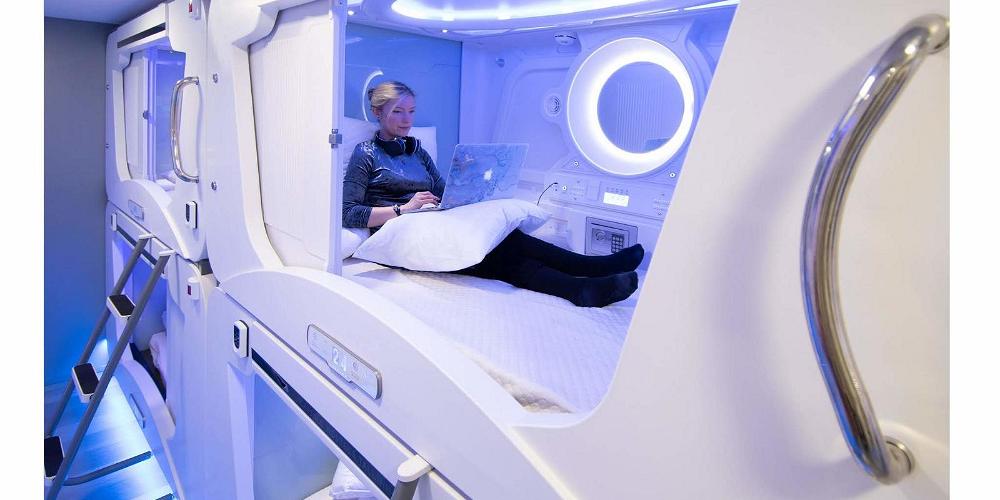 Harju maakond, Kesklinna linnaosa
The very first innovative capsule-type accommodation in the Baltics in the centre of Tallinn is waiting for you! With a futuristic design, smart solutions, and ultra-fast internet, the hostel has 46 private capsules, suitable for both leisure and business travellers. The spacious communal kitchen and comfortable lounge have ultra-fast internet, a coffee and snack dispenser, and everything you need for cooking. Each capsule contains a memory foam mattress, ionizer, ventilation, flat screen TV, SMART TV, screencast, safe, headphones, and earplugs. Each capsule has a lockable cabinet.
Read more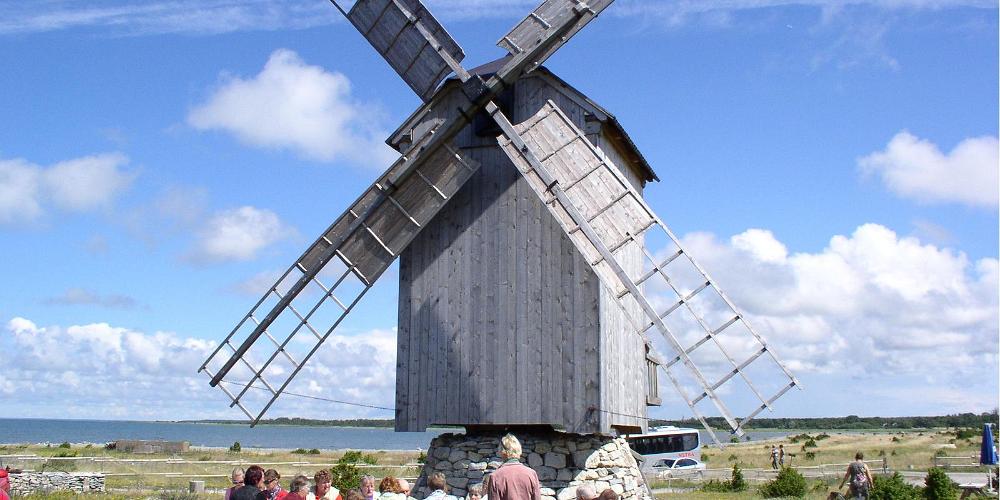 Saare maakond, Ohessaare küla
We provide unique accommodation that is sure to recharge your batteries as you experience traditions and lifestyles of old that have been newly restored! A romantic symbol of Saaremaa, our windmill is on the Sõrve peninsula close to the Ohessaare cliffs. It is a place where the waves crash against the shoreline and the sun shines for 2200 hours a year. So why not come and spend a night in this unique place? You won't forget it in a hurry! We can provide you with a breakfast basket that will start your day off the right way, with baked goods straight from the oven, coffee and freshly squeezed juice.
Read more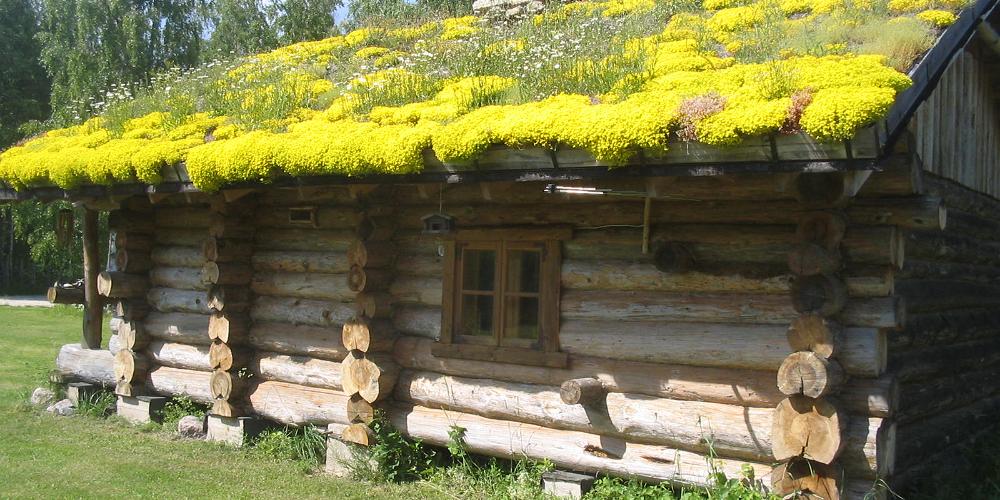 If you are looking for something special, primeval and unique, this ancient sauna hut is the perfect place for you to spend a relaxed vacation in Hiiu County. The hut is made from large logs and has a thick sod roof. There is also a sauna. Primeval Hut Pähkli is suitable for families with children, as they can create their own fairy tale and go on adventures. We also have everything necessary for the parents to have a relaxing vacation. The hut has a kitchenette and a nice outdoor kitchen. There are three lovely alpacas in the courtyard.
Read more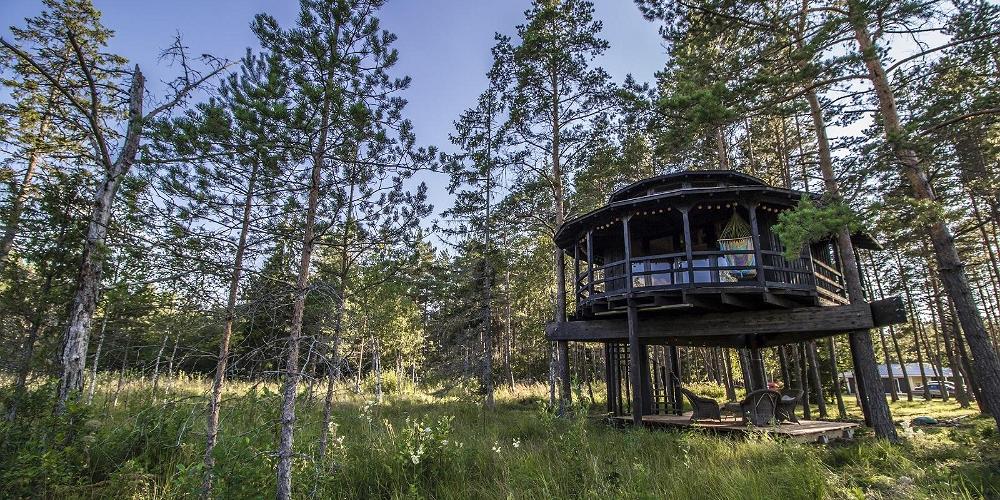 Accommodation in Sambliku Treehouse
Harju maakond, Koppelmaa küla
Have you ever seen the sunrise from a tree? Come and experience something extraordinary. Go back to your childhood, when you climbed trees, and make it a reality. Sambliku offers private accommodation for 2 people.  High ceilings, a cosy atmosphere, and several floors of the treehouse will surprise you at every turn. This is the best place to relax and enjoy the nature.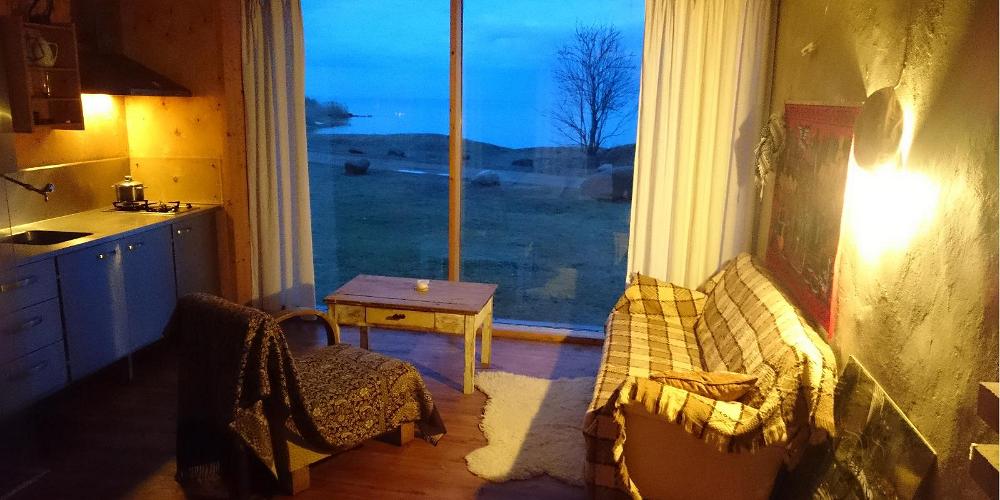 Nina Houses are located in a peaceful fishing village near Lake Peipus (Peipsi). We offer basic accommodation in straw bale houses only 30 metres from the lake for two to four people. Our houses are available for rent during summer and winter. Additionally, we go kayaking at Lake Peipus, watch migratory birds, go fishing, and experiment on how to make life in the countryside easier and more fun. Nina Village is the oldest fishing village near Lake Peipus – it emerged in the second half of the 17th century (Nos Derevnja). Data about the first fishing families dates back to as far as 1582. We started operating with the Nina Houses in September 2006.  
Read more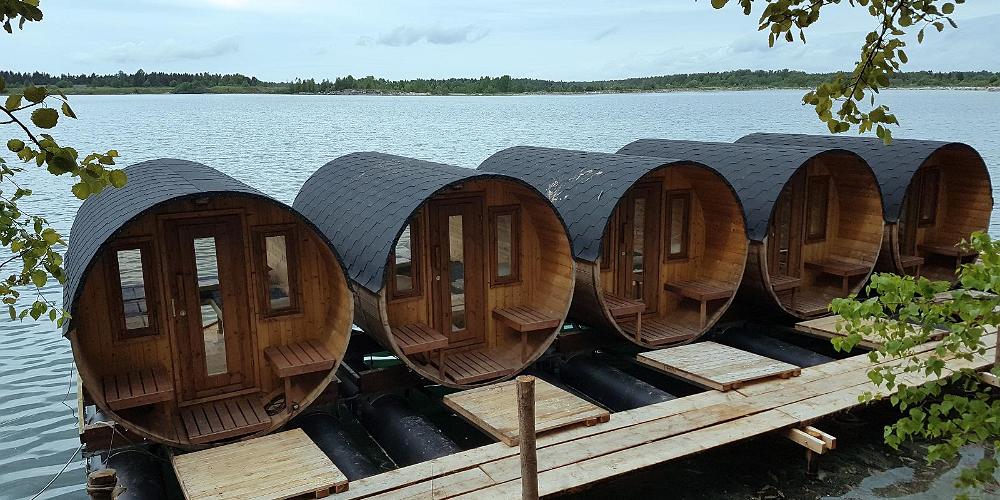 Harju maakond, Rummu alevik
Paekalda Holiday Centre offers a unique opportunity to spend the night on the Rummu quarry lake in a barrel camping pod with glass walls. Each camping pod has three beds and there are a total of five camping pods, which means that we can accommodate up to 15 people at a time. We are located in a private location which is surrounded by a forest and lake. The glass walls of the barrel camping pod offer a wonderful view of the lake and sunset.
Read more
Rapla maakond, Kabala küla
Unique raft house on the Vigala river is the best place for a wonderful Christmas party, a busy training day, an exciting event for customers, a glittering birthday party, an unforgettable reunion or a fun sauna party! Here, you can organise an unorthodox winter or summer retreat for your company! The seminar and party room of the raft house has enough room for 40 people. Sauna window offers a view of the surrounding nature. You can jump straight into the river from the sauna platform. The terrace of the raft house has barbecue facilities. Kitchen has all the necessary equipment for preparing a nice meal; however, we can also provide catering service, if you wish. The raft house is available all-year-round!
Read more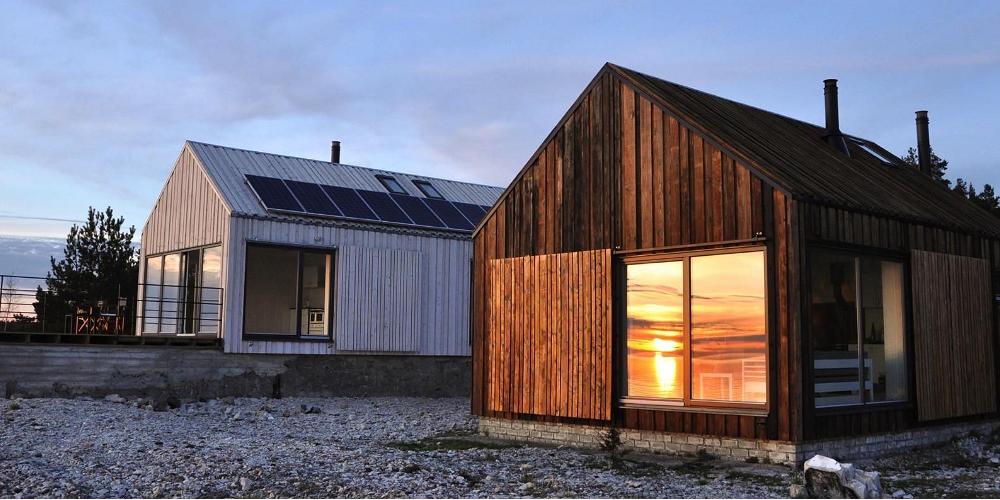 Lääne maakond, Saxby küla
The observation tower houses are located on the western coast of Vormsi, on the limestone shore which is under nature conservation. In constructing the houses, focus was on the surrounding environment and the houses offer a view of the sea as well as of the forest. The sun sets right in front of the windows of the holiday houses! The sauna house accommodates up to four people and the holiday house up to five people. Both houses have a fully equipped kitchen and a wood-burning stove. Outside, there is a gas grill with chairs and a table. The houses only use solar energy and have been built by using environmentally friendly materials. The minimum rental period for the houses is two nights at a price of 500 euros.
Read more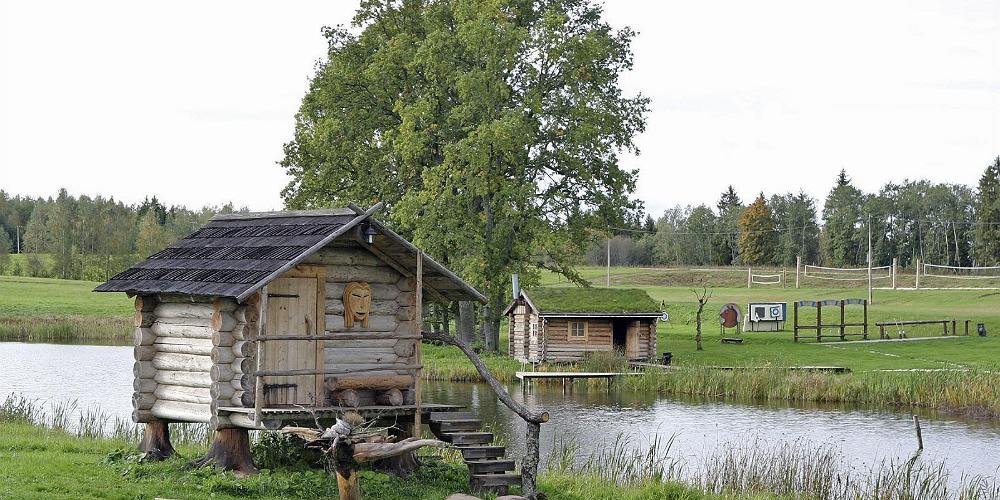 Võru maakond, Uhtjärve küla
The Witch's Country offers a wide variety of activities for everyone - for the families and small groups, to birthday celebrators as well as bigger and smaller companies. When you wish to visit and spend the night in the world's smallest and most special country, then set your steps towards the Witch's Country in the Uhtjärve primeval valley. You will be greeted by the witch's family, who will introduce you the premises of the Witch's Country and share various legends. We also offer accommodation - cozy rooms in the main houses and for those, who desire for a little extremity, we have to offer a night in a unique house that sits on chicken legs. 
Read more