Estonia is not just a land of abundant forests and lakes, but has many charming islands as well, which serve ideally as a relaxing retreat from the hustle and bustle of modern life. The largest islands – Saaremaa, Hiiumaa, Vormsi and Ruhnu - are all unique and distinctly different from one another and certainly worth a visit when planning a sight-seeing trip around Estonia. But not many are aware that some of these little hidden gems are also accessible by plane. If you want to give the ferry a miss, then try flying to Saaremaa, Hiiumaa or Ruhnu instead.
Saaremaa is the largest island in Estonia and its size can sometimes make you forget that you're even on an island surrounded by the Baltic Sea from all corners. Saaremaa is a popular destination all year round thanks to its thriving spa and resort industry. The island's capital Kuressaare is located on the southern coast of the island and is a good hour's drive from the ferry harbour on the nearby island of Muhu. However, jumping on a plane at Tallinn Airport will get you to Kuressaare in merely 40 minutes.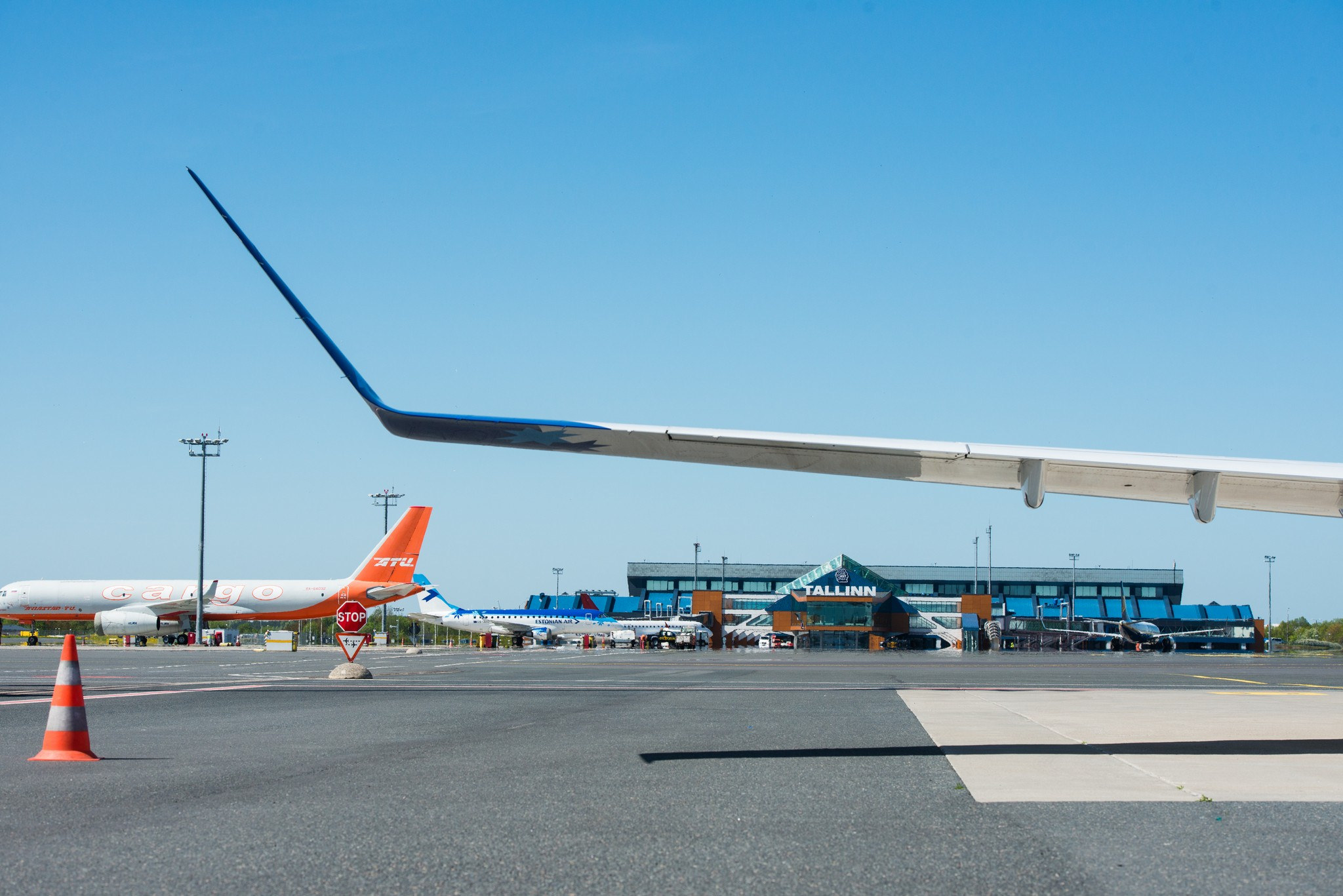 The route is operated by NyxAir with an ATR 42-500, seating 48 passengers. There are two return flights from Tallinn to Kuressaare on workdays and one flight on each weekend day. All tickets are available to book online at www.flynyx.com. The airport in Kuressaare is located right next to the city centre, approximately 30 minutes on foot or about 10 minutes by bus.
Hiiumaa is located slightly to the north of Saaremaa and has been witnessing a substantial surge in tourism numbers during recent years thanks to many gastronomical hotspots popping up around the island. The ferry ride from Haapsalu on the western coast of the mainland to Heltermaa in Hiiumaa takes about 1.5 hours (not to mention a car drive from the port to Kärdla town in Hiiumaa island), but a plane can take you there in merely 30 minutes. This route is also operated by Transaviabaltika, using the same British Aerospace Jetstream 32 aircraft as on the Kuressaare route. Flights from Tallinn to Kärdla, which is the capital Hiiumaa, leave at 7 in the morning and 17 in the afternoon on workdays and at 9.15 on Saturdays and 17.00 on Sundays. The aircraft stays in Kärdla for 15 minutes and starts back to Tallinn at 7.45 and 17.45 on workdays, at 10.00 on Saturdays and at 17.45 on Sundays. Return tickets cost starting from 50 euros and are available online at www.saartelennuliinid.ee. The airport of Kärdla is located about 5 kilometres from the centre of Kärdla, buses can get you there in 15 minutes.
Due to the very short journey times on both routes, there is no onboard service, but as an added bonus you don't have to worry too much about your ears popping in mid-air, as the aircraft flies at a relatively modest altitude, giving you a fantastic bird's eye view of the entire coastline of Estonia.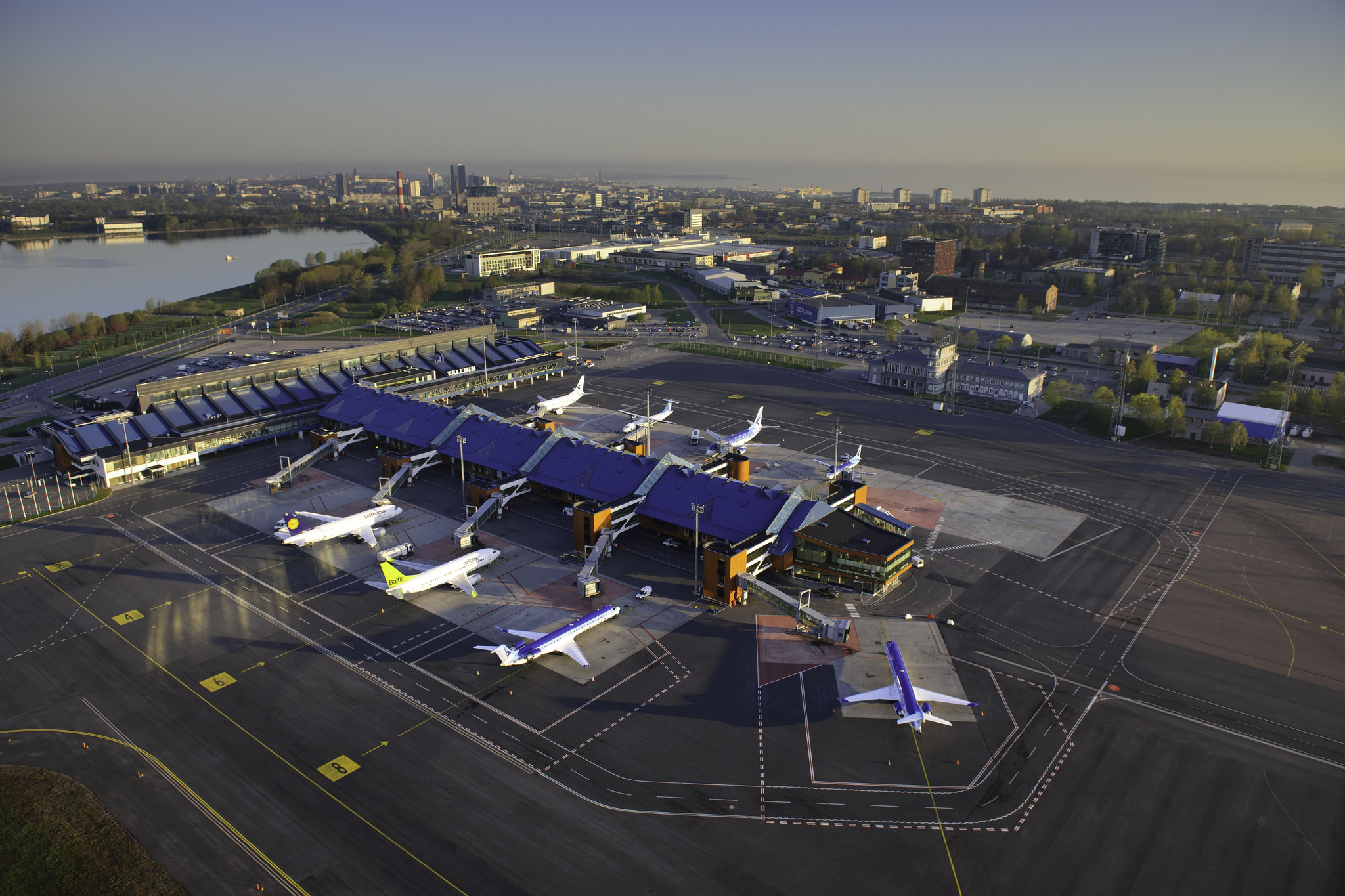 For the more adventurous traveller, Estonia has something special on offer. The island of Ruhnu is located quite a distance away from the mainland, being geographically even closer to Latvia than to Estonia. This tiny island in the middle of the sea has amazing pristine nature, the longest white sandy beach in the entire country and a tightknit local community. It is accessible all year round by ferry from the mainland (journey time approximately 3 hours) or from Saaremaa.
There is a seasonal air service from Pärnu to Ruhnu from October until May, operated by Avio OÜ using a Britten-Norman Islander aircraft, seating 9 passengers in total. This service is primarily intended for providing the locals with the possibility for quick trips to either Saaremaa or the mainland for running errands without spending 6 hours back and forth on the ferry, but all others are welcome to try the service as well. Tickets cost 23-29 euros (either from Saaremaa or Pärnu), more information is available at www.eestilennud.ee. It would be wise to book accommodation in advance and arrange your transport from the airfield to your destination with the help of locals before you arrive there.
It is also possible to fly to Ruhnu island from Kuressaare.