Being at a northern latitude means that Estonia experiences some wonderful phenomena: aurora borealis, white winters and ice roads. This also means that from October to March, the weather can be, well, rather uncomfortable. So don't be afraid to brave the elements to experience the outdoors. But for those days when you'd rather do something cosy indoors, here are ten activity ideas from around Estonia.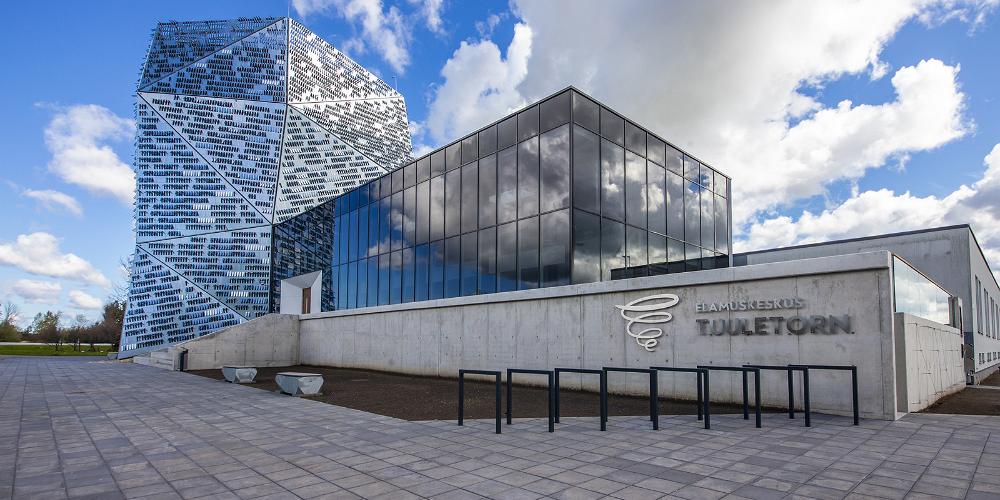 Hiiu maakond, Käina alevik
QUIET ISLAND, GENUINE EXPERIENCE Just as Hiiumaa is very diverse with its beautiful nature and culture, the Windtower is a combination of a museum, a research centre, and a game world. You will experience something completely new while discovering this quiet island. ◊ What is the underwater world of Hiiumaa like? ◊ What does Breckland thyme smell like? ◊ What is the feeling of Hiiumaa and what is it like to control the weather? The heights of Hiiumaa can be conquered on the highest indoor climbing wall (20 m) in the Baltics. In the gift shop, you will find cute souvenirs that will always remind you of the Windtower. The lovely Café RUUDI is also located here.
Read more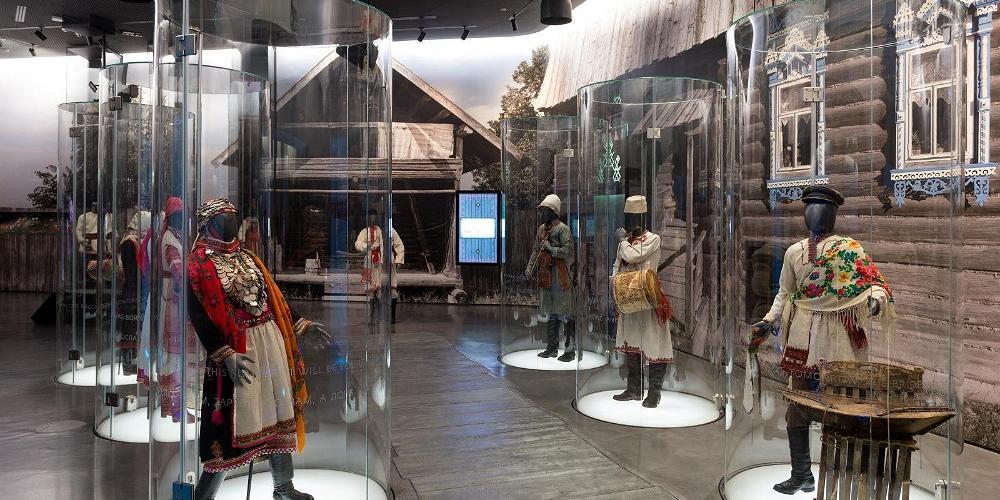 Estonian National Museum
Tartu maakond, Tartu linn
The largest museum in Estonia with nearly 6,000 m² of exhibition space invites you to discover the everyday life of Estonians throughout history at the permanent exhibition 'Encounters' and to learn about the life of the Finno-Ugric peoples in the permanent exhibition 'Echo of the Urals'. The museum experience is complemented by temporary exhibitions. There is a restaurant and a museum shop. The outdoor areas of the museum are perfect to have a rest and a picnic. There is also a romantic rotunda and a glass-roofed distillery on the shores of Lake Raadi. The Estonian National Museum offers workshops, educational programmes, and guided tours in 11 languages. The museum has a modern conference centre and venue for international events.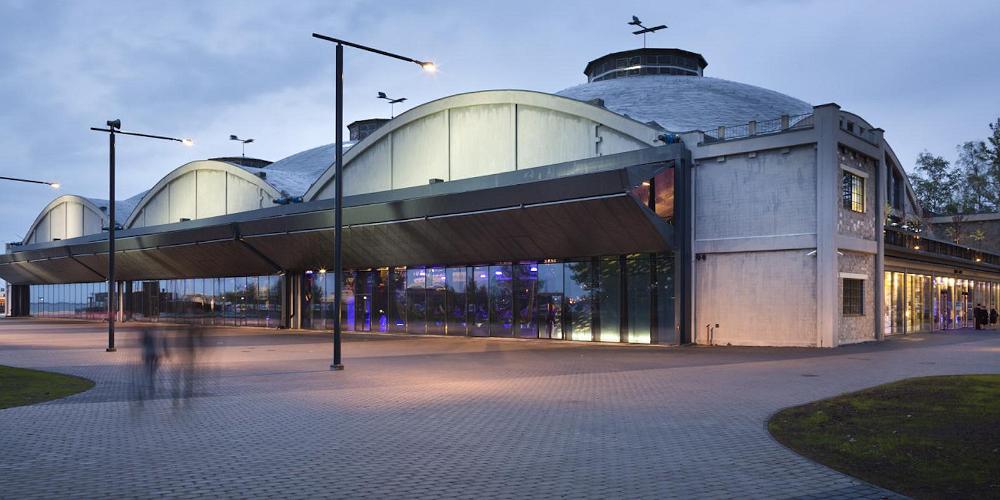 Harju maakond, Põhja-Tallinna linnaosa
The most exciting maritime museum in Europe is located in the Seaplane Harbour! About 200 authentic items are on display at the historical seaplane hangar: a submarine called Lembit, a century-old icebreaker Suur Tõll, a seaplane called Short 184, remains of the oldest ship found in Estonia, and much more. There is also cafe MARU and a museum shop. Globe-trotting in a submarine, having your picture taken in a navy uniform, an aquarium, simulators, throwing paper airplanes, a children's corner with drawing tools, building blocks, an authentic sailboat, and an outdoor playground – programmes and materials meant for independent visits are playful and broaden the horizon of children and adults alike.  
Read more
Harju maakond, Põhja-Tallinna linnaosa
Imagine driving the world's first, car, locomotive, or hot air balloon, or walking on the seabed. Now, you can do it because PROTO Invention Factory, which is unique in Europe, is open! Only here, in the former secret submarine factory, you will see prototypes of incredible inventions come to life thanks to the latest technology. You will feel like you are in the laboratory of Jules Verne – this place is wilder than dreams! Want to create, invent, or fly? Come to PROTO – we have something for both younger and older visitors.
Read more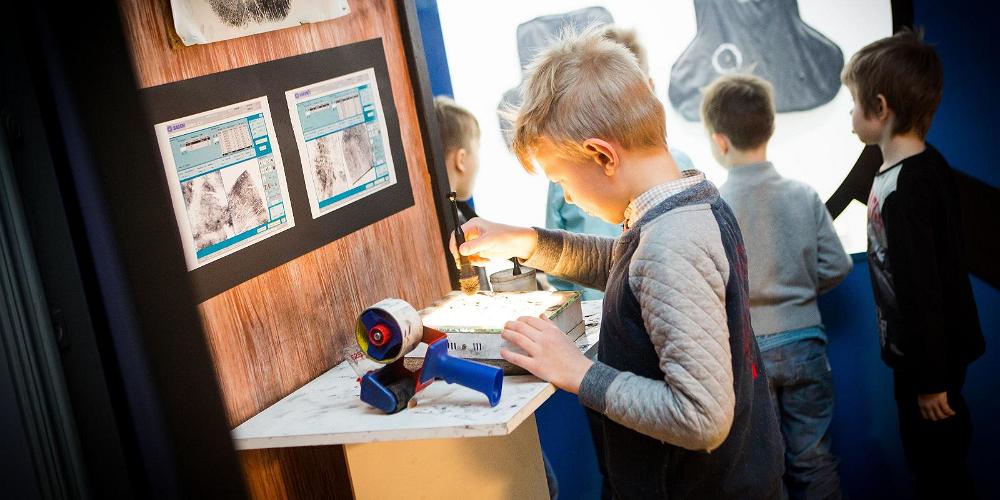 Lääne-Viru maakond, Rakvere
The Estonian Police Museum gives your whole family the chance to experience the work of the police in a fun way. Here, you can test your reaction times at the wheel of a car, try on a police uniform, take someone's fingerprints, become a team member of the Special Unit or a specialist in a pre-trial forensic lab (dissect a heart or identify the murder weapon), measure speed on the streets, and much more. Children can have fun in the Children's Museum and in the courtyard (a skill track, electric cars, a helicopter, a motorcycle, a police department). We guarantee an exciting day for the whole family!
Read more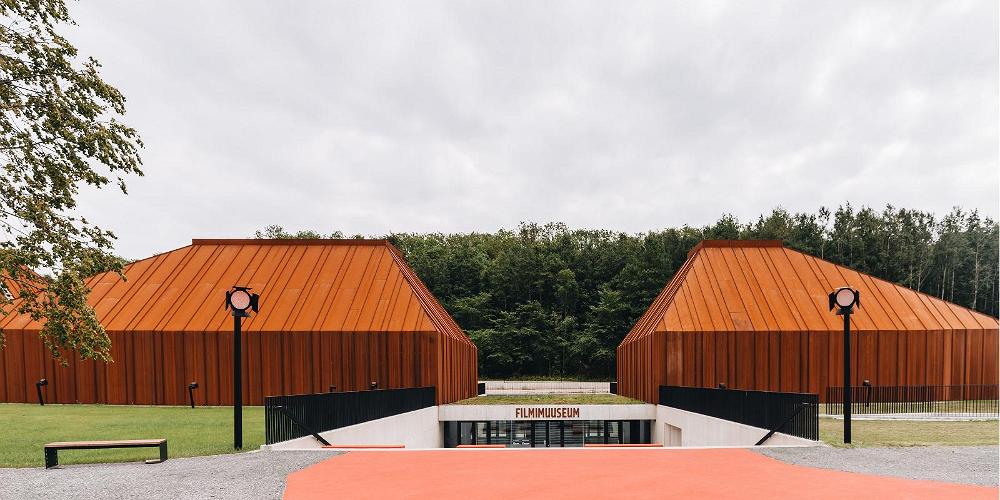 Harju maakond, Kesklinna linnaosa
As you walk on the red carpet leading you to the Film Museum in the Maarjamäe Castle Park, you will feel like a movie star. The film alley takes you to an exhibition that provides an overview of the history of Estonian films and the behind the scenes of the world's film industry. The permanent exhibition 'Take ONE' shares the secrets of film making and gives the visitors an idea of what happens behind the camera. In the magical illusion room, machines from the early years of film are available for exploring and testing how people used to make films. You can also try being a filmmaker at the exhibition. The building has a 210-seat cinema and conference room, perfect for premieres and other events.
Read more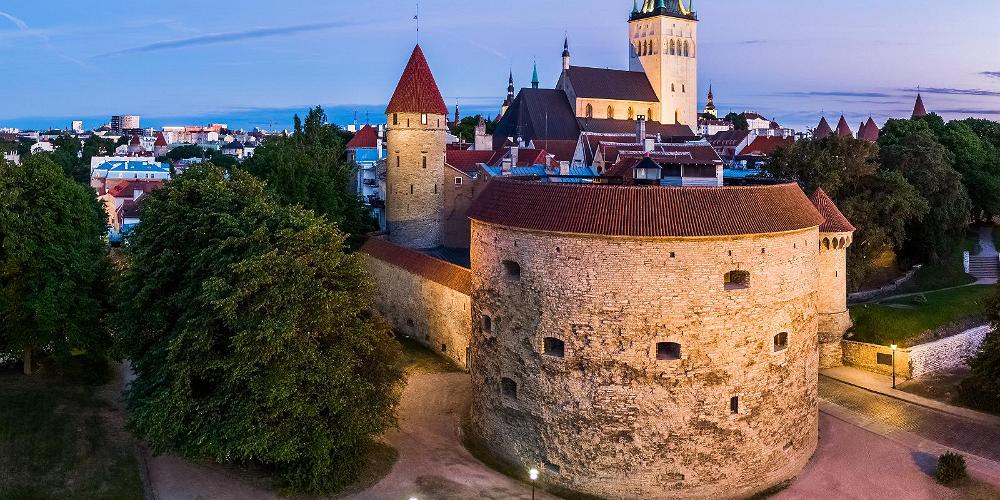 Harju maakond, Kesklinna linnaosa
Welcome to the Fat Margaret Museum and Visitor Centre! Listed on UNESCO's World Heritage List, the complex provides an overview of maritime trade, agencies, and navigation in the Middle Ages, as well as in the era of sailing, steam, and motor ships. There is a total of 1,000 m² of exhibition space. The star exhibit is the 700-year-old Koge wreck found in Kadriorg in 2015. There are about 70 ship models out of which 17 have been created especially for the exhibition, nearly 700 items, and 50 digital and hands-on solutions.
Read more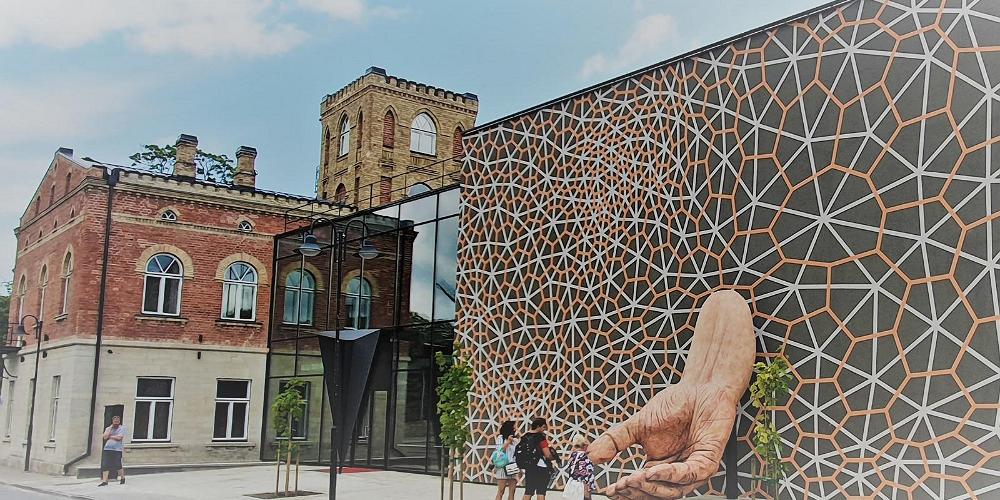 Saare maakond, Kuressaare linn
Thule offers protection from the winds! The exhibitions of the Alternative History Museum of Thule Koda introduce the world-historical role of Saaremaa as the legendary 'Ultima Thule.' The mythical journey of the ancient Greek explorer Pytheas can be enjoyed through various expositions and games. The exhibits are humorous and somewhat self-ironic and their motto is 'Don't believe everything that you see!' The stylish and comfortable Thule Hall and private and cosy Kaali Hall in the THULE CINEMA offer a versatile programme for both younger and older guests. The café serves light meals and drinks.
Read more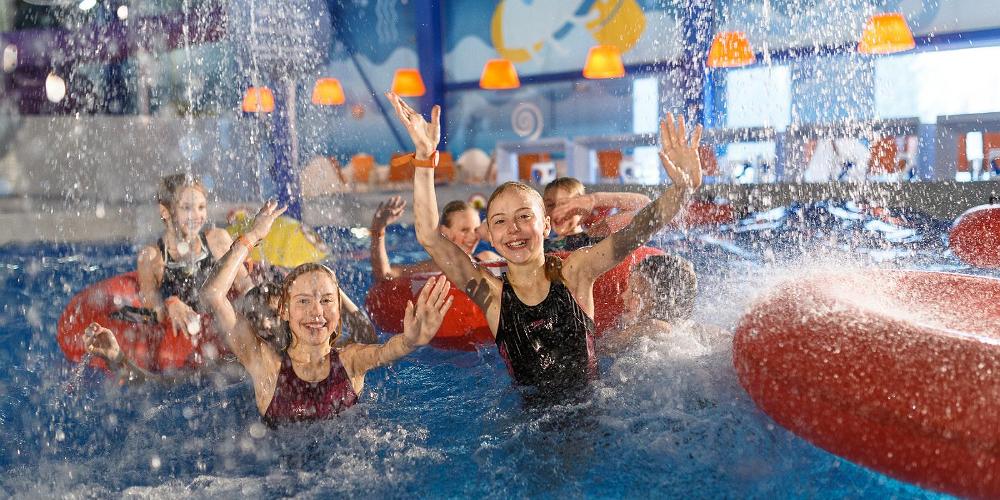 Harju maakond, Haabneeme alevik
Atlantis H2O Aquapark is the most unique water and nature discovery centre in Estonia. This is where science is done in swimwear! All this is made exciting by various pools, slides and many other attractions. The water centre has several fun water attractions including a wave pool, an indoor river, eight different slides, the longest of which are over 120 m. Our youngest guests have a separate fun play area with two smaller slides, a climbing area and a 20 cm pool. The water centre is connected to Tallinn Viimsi SPA spa and sauna centre by a gallery; there, you can enjoy various spa and sauna services for an additional fee.
Read more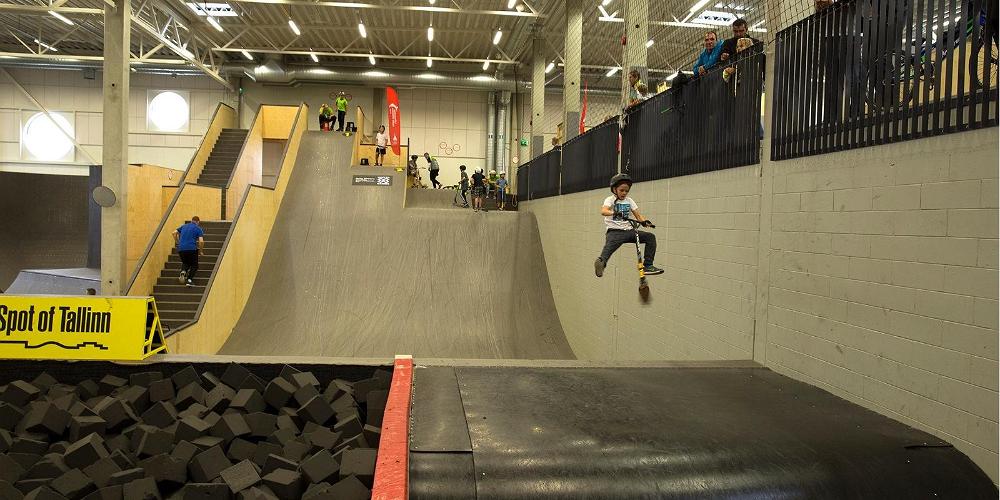 Harju maakond, Peetri alevik
Spot of Tallinn is unique throughout Europe, as it offers world-class facilities for both professionals and amateurs. The indoor hall in the complex has a BMX motocross training track, skate parks, rooms for gymnastics and acrobats, trampolines, porolone pools, drop-in attractions, and much more. All of this enables our guests to try out, train, and compete regardless of the weather all year long. Spot is suitable for families and guests of all ages – start with the softer and smaller attractions and move on to increasingly larger and more difficult ones. Our instructors and coaches are always happy to guide our visitors.  
Read more