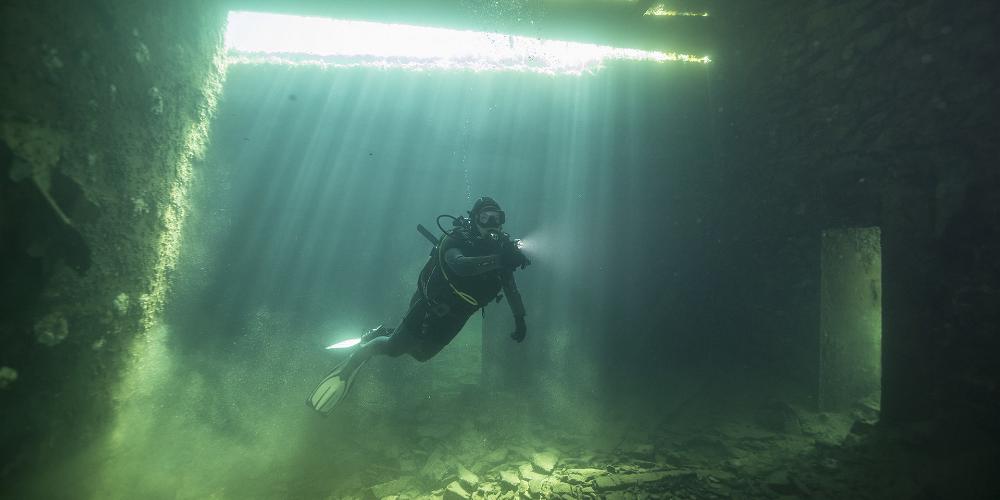 Harju maakond, Rummu alevik
The quarry lake of Rummu has crystal-clear water and something exciting at the bottom, which has made it a long-time favourite of divers. At the bottom of the lake, you'll find an underwater museum of sorts.  There are several buildings and garages at the lake bottom. These used to belong to the prison or were located at the quarry. There are also various machines and mining equipment sitting there. Seeing all of this underwater gives visitors an unforgettable experience. We organize diving from the landing of the Holiday Centre, as well as a large raft. The diving is done in full diving gear with an experienced instructor. So you dive in and see various sights and the underwater world.
Read more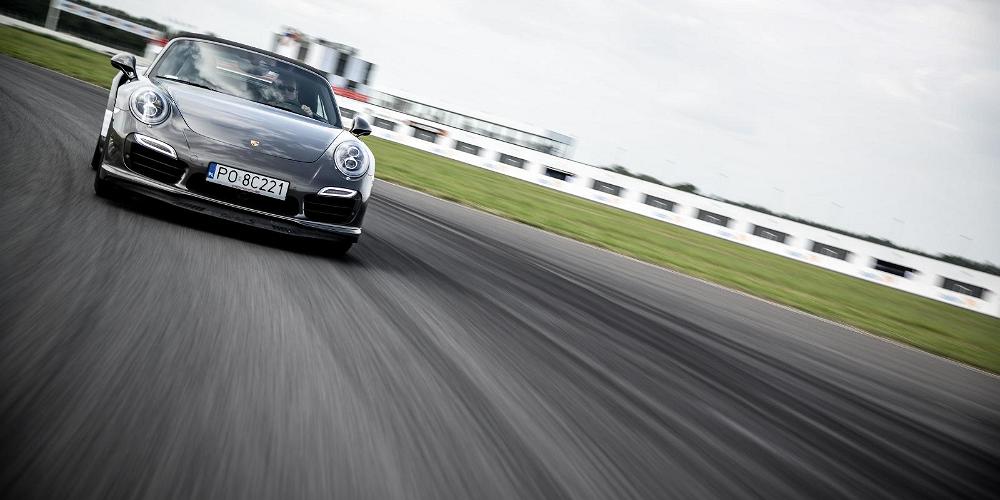 Pärnu maakond, Papsaare küla
Porsche Ring is the only closed circuit in Estonia meant for racing cars and motorcycles. It is possible to race on four tracks with different lengths and shapes. The longest of them is 3.2 kilometres. Additionally, the complex includes a rally cross-track and an off-road track. Today, Porsche Ring is the most modern racing complex in North Europe and it has been issued an FIA Grade 4 licence. It is possible to drive on the circuit with your own car, a motorcycle, or rent a car from us. Driving your own car on the circuit for an hour costs 30 euros. Porsche Ring offers a variety of exciting experiences for both individuals and groups.  
Read more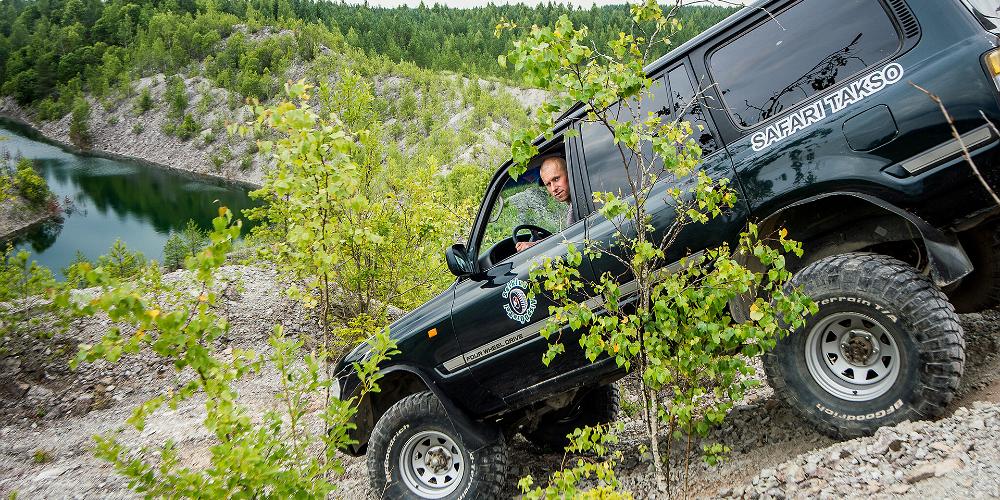 Off-road safari around Aidu quarry
Ida-Viru maakond, Kohtla-Nõmme alev
Looking for adrenaline? Come to Ida-Viru County! We will take you on a safari ride around the Aidu oil shale quarry that has been filled with water. We will visit a number of interesting places: Ant Hill, a rowing channel, old sedimentary basins, water-filled trenches, a stone grove, the best view of the quarry, the river, and more. The guide will tell interesting stories about oil shale and the environment. A day full of exciting landscapes and an unforgettable off-road experience! You can also ask to drive the car yourself. In the summer, we welcome groups of 2–15 people and in winter, groups of 2–10.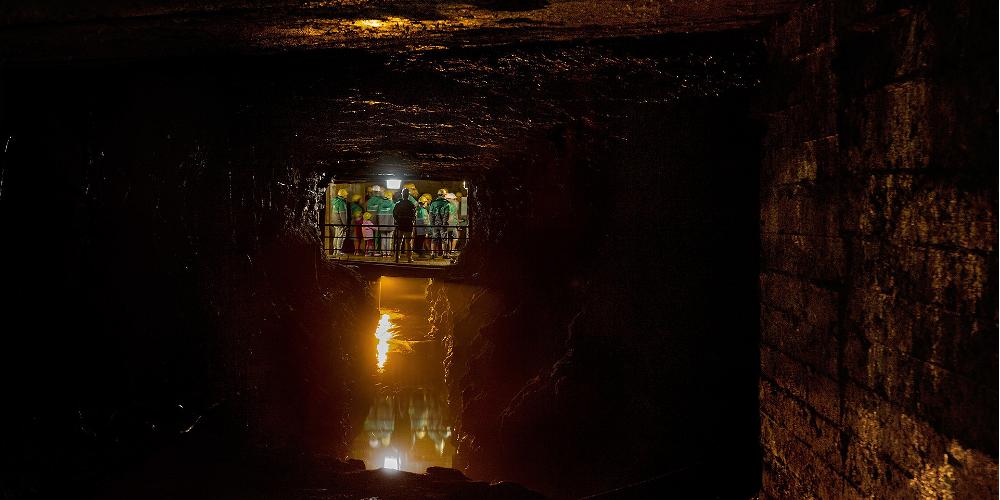 Ida-Viru maakond, Kohtla-Nõmme alev
Would you like to have a real taste of mining? All you need to do is put on your wellies, grab a warm jacket and take a lamp because where else than in the subterranean world would you hear, see and feel the same things as the men who toiled away in below ground every day? The mining museum also has an Enrichment Factory. As an educational experience, it demonstrates the journey of oil shale, tells how energy is created and showcases information on the subject of future trends in the energy sector. Please note! Ticket sales for the underground museum end two hours before the museum is closed, and ticket sales for the Enrichment Factory end an hour before closing time.
Read more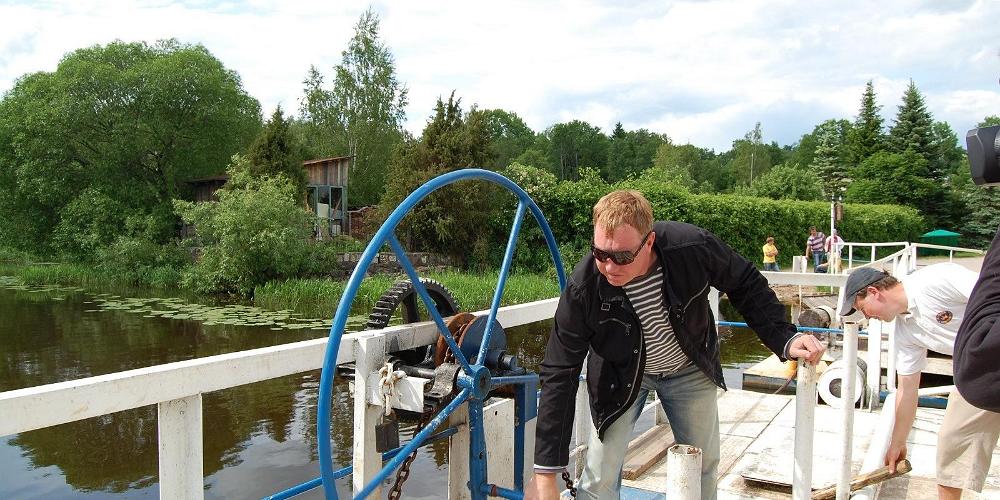 Tartu maakond, Kavastu küla
In 1899, W. Wulff, the landlord of Kavastu, ordered that there be a raft to make it easier to cross River Emajõgi. In 1983, the chain of the raft broke, the raft disappeared downstream, and the flywheel sunk to the bottom of the river. In 1999, the century-old tradition was brought back to life; the original flywheel was lifted from the river basin and put to work again. The raft, unique in Europe, has a more than a century-old hand-operated mechanism by which the raftman helps you to the other shore. Often, visitors want to operate the flywheel themselves. The raft is popular with both visitors coming by car or on foot as well as cyclists who explore Southern Estonia.
Read more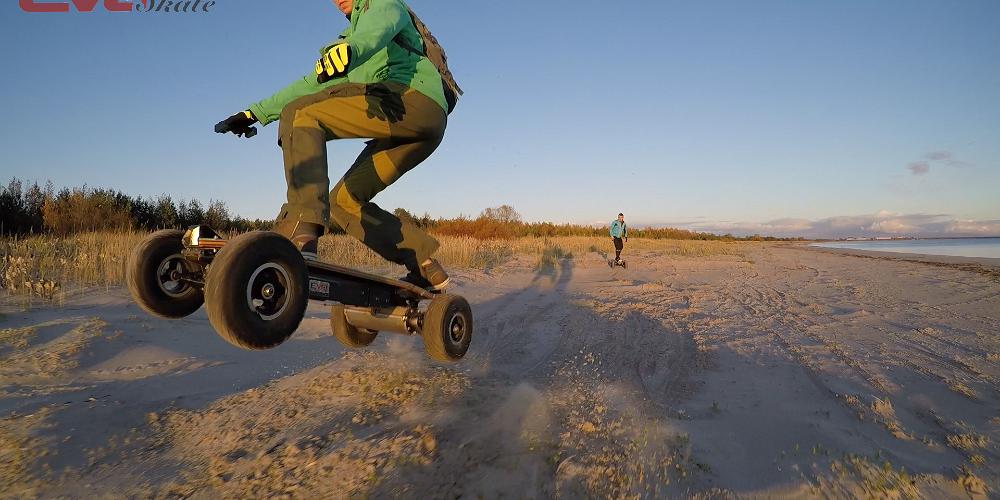 Electric skateboard safaris
Pärnu maakond, Pärnu linn
Electric skateboard safari is a fun and athletic opportunity to spend some time with your friends, colleagues or family. Off-road electric skateboard is an electrically powered skateboard with hand-held accelerator and breaks. Take along a wonderful group of friends and enjoy adrenaline on wheels or simply beautiful Estonian landscapes in an exceptional way – by travelling on electric skateboards with us. We will roll through a pine grove, across a sandy beach, discover city streets and skate parks. Electric skateboarding does not require special skills; anyone with a desire and some gumption can do it! Contact us and let's share the fun on wheels!