Estonia has many whimsical attractions that make for a great family holiday. Learn about science and history with your children at interactive museums, climb the ropes at an adventure course or have some old-fashioned fun at a uniquely Estonian theme park.

You'll find some of these attractions on the Museum Card, which offers access to over a hundred museums all over Estonia, so take a road trip and explore the countryside on the way to these kid-friendly destinations.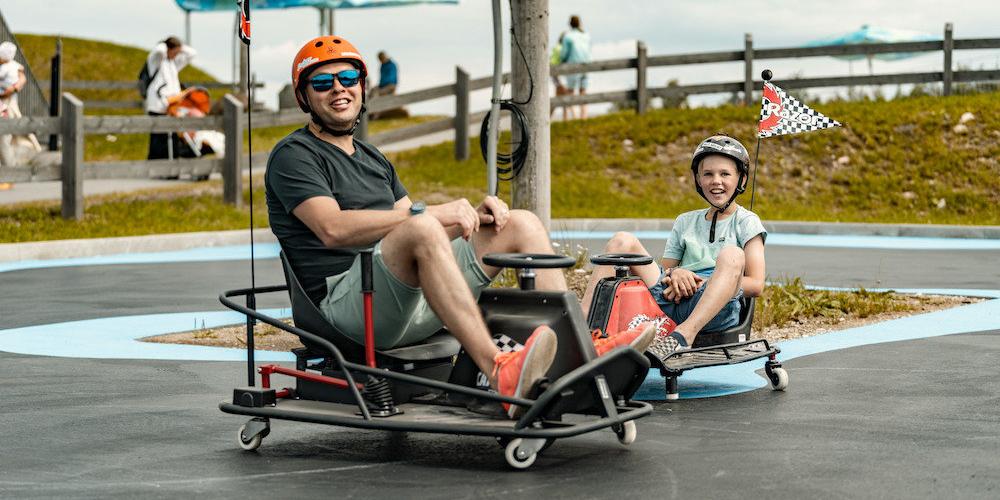 Bring your family and visit the new family adventure park, located at the foot of the hill of Kiviõli Adventure Centre. We offer activities for everyone: from 2-year-old children to their grandparents. Test your skills and courage in a high-altitude adventure park, dig with a real excavator in an exciting quarry, try firefighting in the Firefighting Academy, go on a boat ride among the islands in the artificial lake, take a ride on the longest zipline in Estonia, drive on the tracks of the traffic city, participate in the performances of the science theatre, and be ready for a lot more. Good to know: visitors who are shorter than 1 m can visit the adventure park for free.
Read more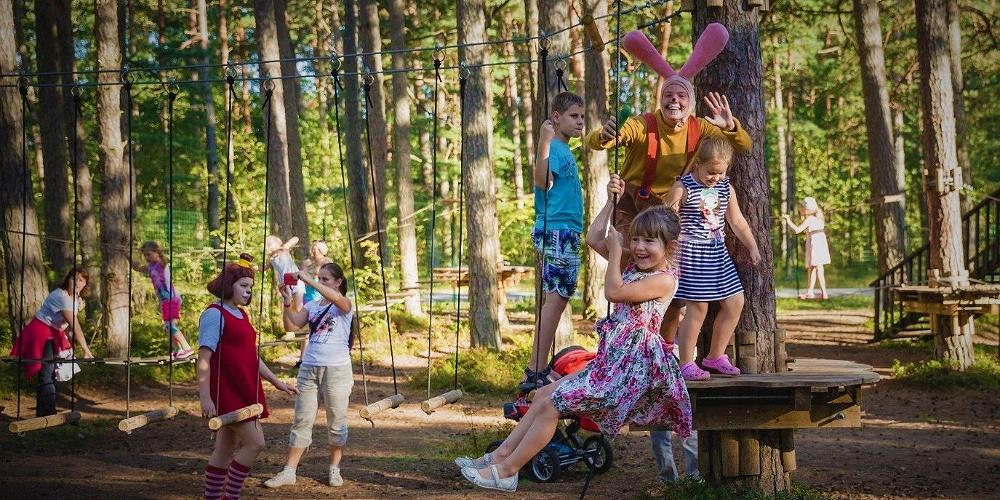 In Lottemaa, over a hundred attractions, thematic houses, pleasant culinary experiences, souvenir shops, and a beach are waiting to be discovered. There is more than enough to do and see as well as incredibly exciting adventures for the entire family to fill an entire day. Lottemaa, the largest theme park in the Baltic states, is located in a lovely forest by the sea. This place might already be familiar from the Lotte cartoons, musicals, and books. Here, you can meet Lotte, Bruno, Albert, and other villagers from Gadgetville to play and create with them. The theme park is located six kilometres from Pärnu, the summer capital of Estonia.
Read more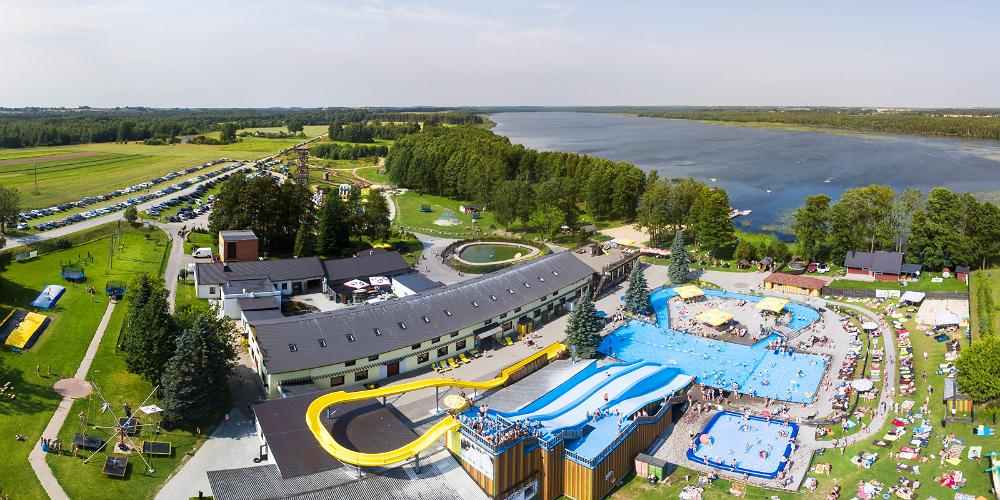 Vudila Playland
Tartu maakond, Kaiavere küla
Vudila Playland has a large outdoor water park with a three-tier slide and a tube, saunas, swings, climbing attractions, trampolines, sky-jump, bumper cars, adventure trails, ATVs, electronic games, paddle boats, water bikes, a large playroom, animals, horse riding, and more. Vudila also offers catering and you can fish for trout here. On Sundays we have plays for the entire family! All children, their parents, grandparents, and friends are welcome – everyone will find something to do here for the whole day! Vudila Playland is located in Tartu County, near the picturesque Kaiavere Lake, 1.7 km from Elistvere Animal Park.
Imagine driving the world's first, car, locomotive, or hot air balloon, or walking on the seabed. Now, you can do it because PROTO Invention Factory, which is unique in Europe, is open! Only here, in the former secret submarine factory, you will see prototypes of incredible inventions come to life thanks to the latest technology. You will feel like you are in the laboratory of Jules Verne – this place is wilder than dreams! Want to create, invent, or fly? Come to PROTO – we have something for both younger and older visitors.
Read more
Otepää Adventure Park is a place you can easily spend a whole day experiencing real thrills!  Whether you get your shot of adrenaline on the various climbing tracks, the 350 m flight above the valley of the fort, or by catapulting yourself up to 20 m high in the air, there is an opportunity for every thrill seeker. So as not to be left out, the smallest members of your family can also have an adventure of their own, too, on the safe children's track. With a professional team to advise and support families visiting the Adventure Park, all challenges will be conquered together! A great place to forget about your daily worries and stress, the Otepää Adventure Park is the spot to enjoy an adventure on your own, with family, friends, or colleagues.
Read more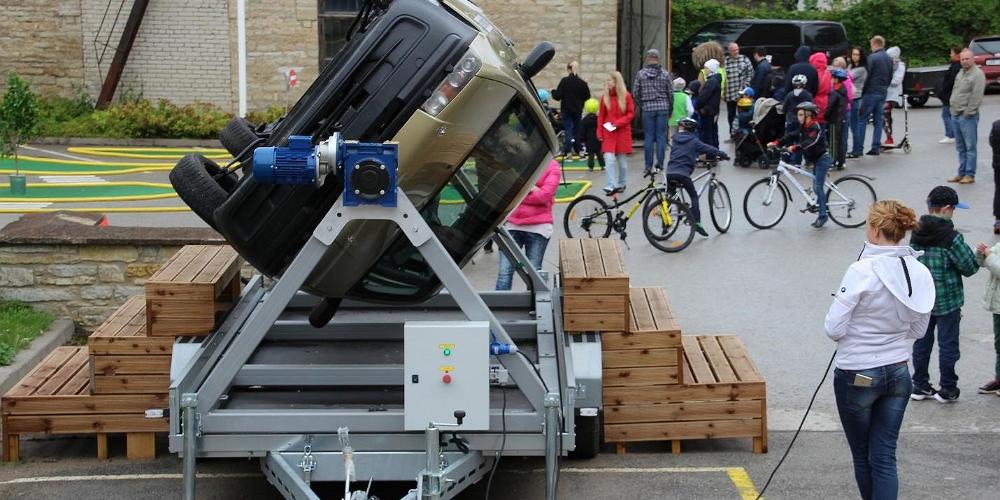 The Estonian Police Museum gives your whole family the chance to experience the work of the police in a fun way. Here, you can test your reaction times at the wheel of a car, try on a police uniform, take someone's fingerprints, become a team member of the Special Unit or a specialist in a pre-trial forensic lab (dissect a heart or identify the murder weapon), measure speed on the streets, and much more. Children can have fun in the Children's Museum and in the courtyard (a skill track, electric cars, a helicopter, a motorcycle, a police department). We guarantee an exciting day for the whole family!
Read more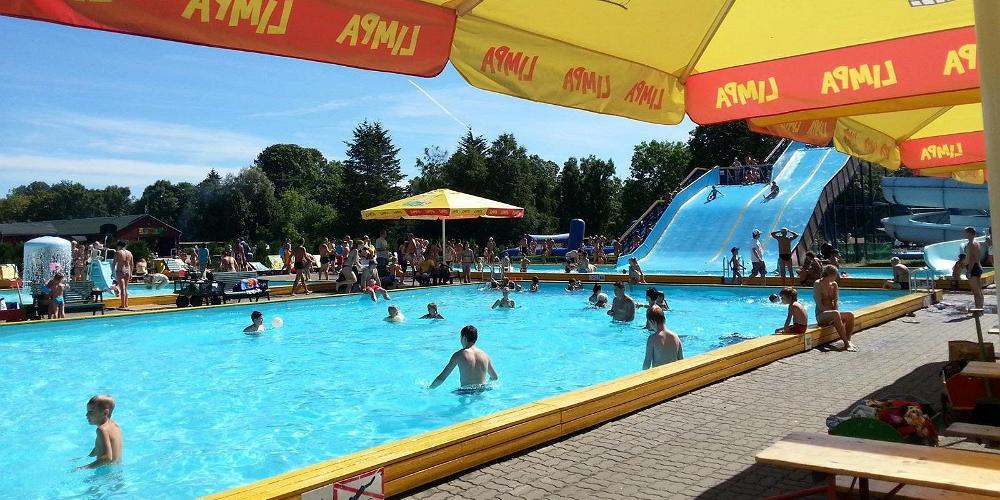 Vembu-Tembumaa is a theme park for the whole family! It offers a fun experience for toddlers, schoolchildren, and everyone else who is young at heart. The park has tracks for go-karts, ATVs, and electrical cars, as well as water slides and heated pools, saunas, trampolines, a mini golf course, game rooms, etc. The park has several restaurants and cafés; alternatively, you can bring your own food – we have BBQ areas with tables. We also offer accommodation in our cottages; you are welcome to park your caravans here. Come to Vembu-Tembumaa for a fun summer day with the whole family!
Read more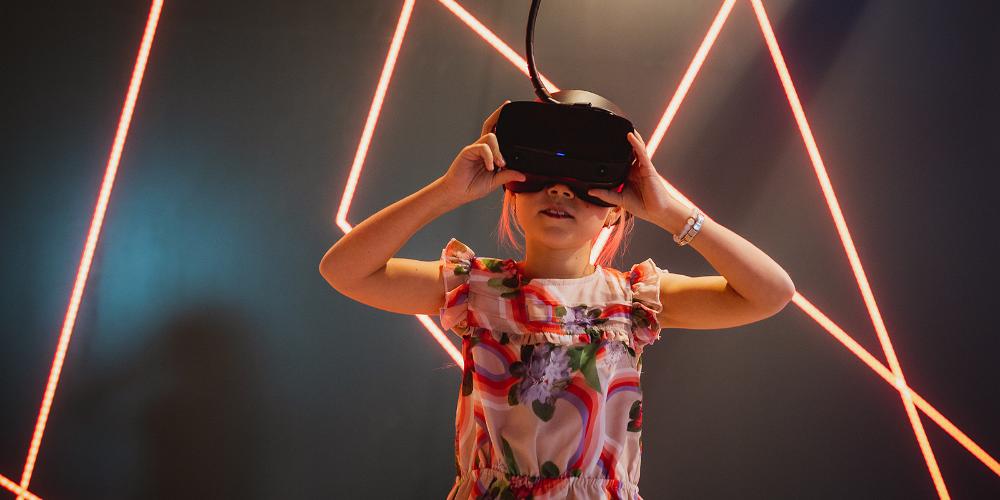 The WOW Family Attraction and Interactive Leisure Centre is a great place to spend meaningful time with your family and friends and experience new things. Our exhibits do not require instruction and visitors can use them on their own. The centre consists of five areas. In the active area, you can run endlessly, jump and climb; in the water area, you have all the opportunities to play with water; in the energy area, you can discover different forms of energy around us; and in the simulators area, you can experience virtual reality. In addition, there is a children's area for guests aged 2–6. You can take selfies with interesting backgrounds in the whole centre, thus creating exciting illusions with your photos.
Read more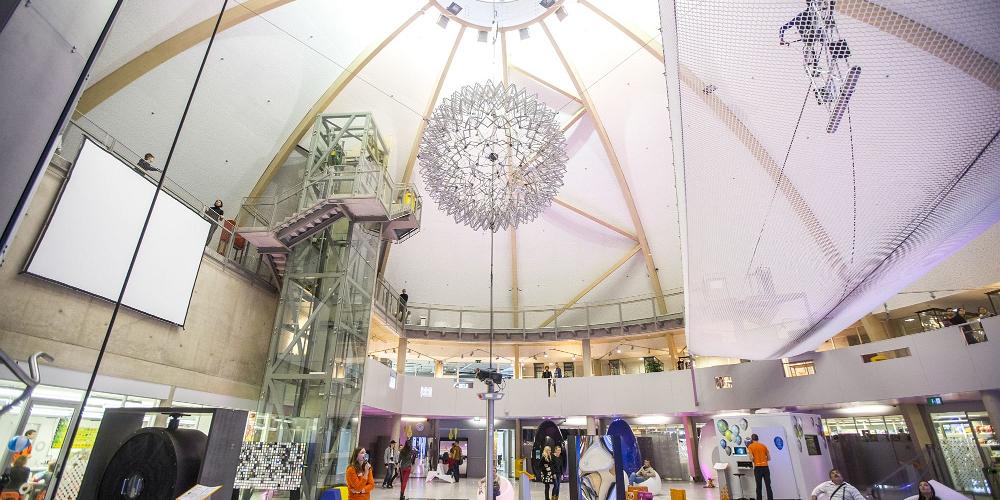 Want to surprise yourself? The AHHAA Science Centre offers science, excitement, adventure, and fun for everyone. Our centre is an attractive learning environment in which you are bound to learn something new. The majority of our exhibits are 'hands-on', so you can try everything yourself, whether it be the planetarium, creating educational materials in the school laboratory, or the science theatre. You can even host your birthday party here.
Read more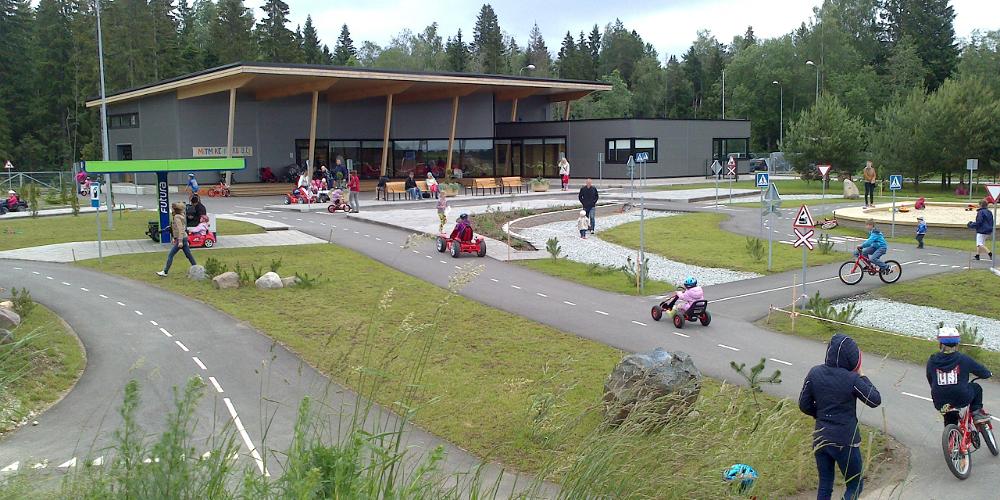 Traffic City and Gamehouse of Laitse RallyPark is a perfect place to celebrate a child's birthday, take a trip with kindergarten or school children, and spend time with your family! Our 600 m2 Gamehouse has a separate crawling area for the little ones, a playroom with a kitchenette, doll house and other facilities for older children, a little movie theatre, an area for playing with Lego toys, an Xbox, a SlotCar track, PS3 consoles, and a racing simulator. The Traffic City has a large sandbox, play houses and a swing. You can drive bicycles, rent pedal go-karts, electric cars and gasoline-engined cars to teach traffic signs and traffic to children at an early age.
Read more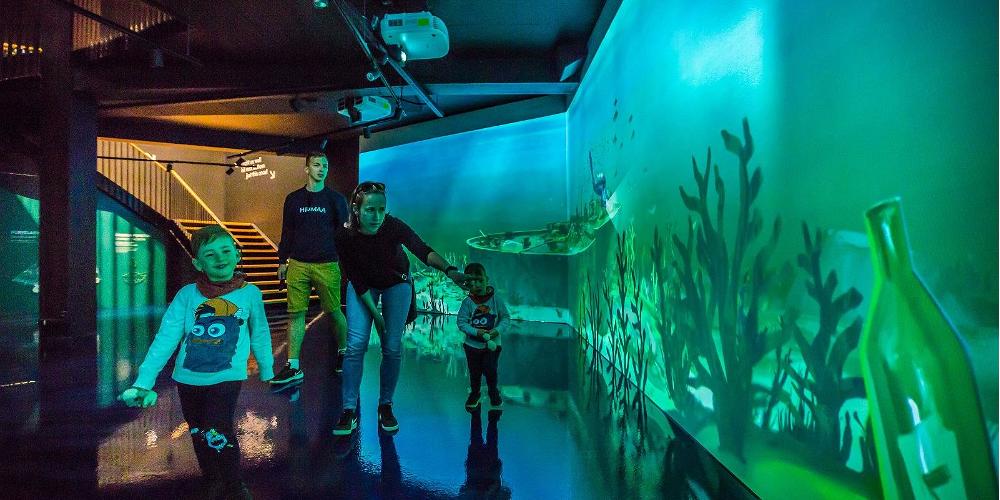 QUIET ISLAND, GENUINE EXPERIENCE Just as Hiiumaa is very diverse with its beautiful nature and culture, the Windtower is a combination of a museum, a research centre, and a game world. You will experience something completely new while discovering this quiet island. ◊ What is the underwater world of Hiiumaa like? ◊ What does Breckland thyme smell like? ◊ What is the feeling of Hiiumaa and what is it like to control the weather? The heights of Hiiumaa can be conquered on the highest indoor climbing wall (20 m) in the Baltics. In the gift shop, you will find cute souvenirs that will always remind you of the Windtower. The lovely Café RUUDI is also located here.
Read more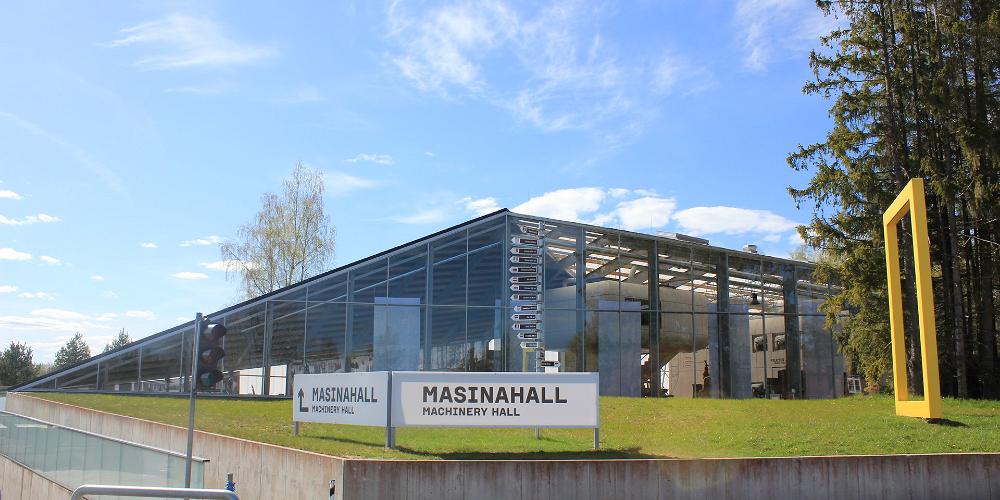 The newest part of the museum is the Machinery Hall, opened in July 2019, with the exhibition The Rule of Machines – a fascinating interactive exhibition on car mechanics and traffic physics, safe driving, and building safe roads. The outdoor exhibition Road Time is a road going through time and space where you can see old and modern vehicles. Visitors can also explore Eastern Europe's largest collection of road construction machines. For children, we have a wide selection of two-wheeled and electric cars in the 'traffic jungle.'  At the Varbuse Post Station, you can learn about the development of roads and modes of travel and there is a children's museum on the first floor of the house.
Read more