Wake up to the sound of waves. Watch the sun come up over the horizon. Enjoy a cup of coffee and listen to the birds. Pitch your tent next to some of Estonia's most beautiful landscapes.
Even camping is a digital experience in Estonia!
Estonia is a digital country, and that applies to camping in Estonia, too. There are hundreds of campsites around the country managed by the Estonian Forestry Ministry (RMK).
RMK has created an app that allows you to find every single (free!) RMK campsite in Estonia. The app gives you the location of the site, information about amenities provided, and photos of the campsite. Regular maintenance means clean campsites and sometimes even free firewood, making it easier to keep warm and cook your dinner. You may need to bring your own water and pack out your trash, but you can check all of that ahead of time on the app.
TOP free campsites in Estonia
Not many tourists are aware of the amazing camping infrastructure in Estonia, but locals definitely are. This means campsites can get crowded, especially on weekends when the weather is good. Arrive early in the day to secure a campsite, or drive as far out into nature as you can. The more remote you are, the better the chance you have of getting a good spot. Be aware that you may sometimes encounter boisterous groups camping out to party. Pack earplugs or find a more remote site to set up camp.
Everything tastes better outdoors!
It's time to talk about what to eat while you're camping. Cook like a MICHELIN-starred chef or fill up on snacks — it all depends on the amount of time you're willing to spend on preparation.
Typical Estonian foods like kohuke (chocolate-covered curd snacks) and pirukad (savory or sweet hand pies) travel well in backpacks. You can also stock up on fresh fruits and vegetables — cucumbers, cherry tomatoes, and apples are local favorites for a trip to the forest. Better yet, try picking your own snacks! Depending on the season you may find wild garlic to add to your sandwich or salad, or forest blueberries or strawberries for a sweet treat on the trail. 
Warm up with a hot drink by the fire

Photo by: Priidu Saart

Imagine the smell of a campfire and freshly cooked food

Photo by: Karl Markus Antson
Campfire cooking tips
Cooking over a campfire lets you get as elaborate or as simple as you want. If you have a pot or pan, you make stew, beans, meat, or pasta. You can also skewer sausages or marinated meat and roast them directly over the hot coals. Campfire bread is also a classic Estonian camp food. While the idea of making bread on a camping trip might sound tricky, it's a lot easier than it sounds. You can find ready-made bread mixes in a lot of stores. Mix up the dough and then wrap it around a stick and cook it over the fire.
Tin foil is also an important tool for campfire cooks. Trying wrapping meat and vegetables in tin foil. Add spices like garlic, rosemary, and thyme, and cook over the coals for about 20-30 minutes on each side for a delicious hot dinner. 
Of course, a camping trip is never complete without marshmallows roasted over the flames!
Or let someone else do the cooking...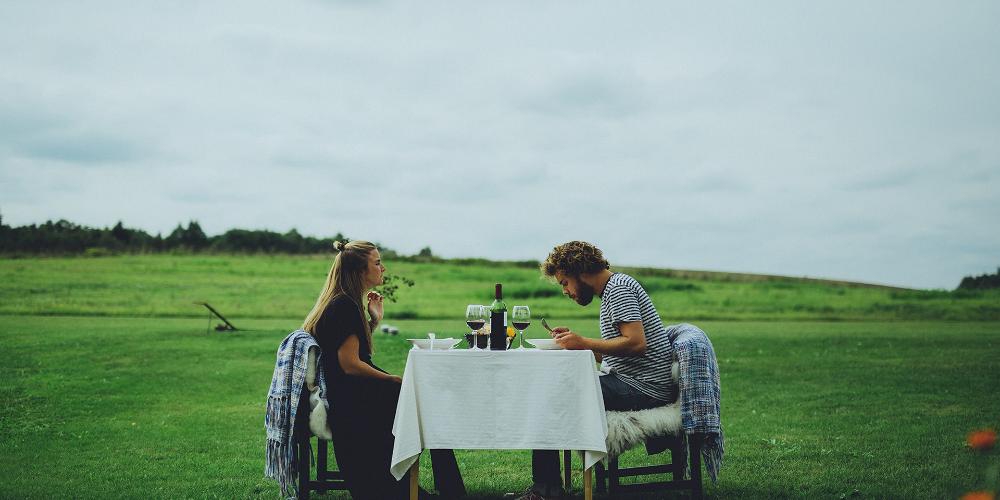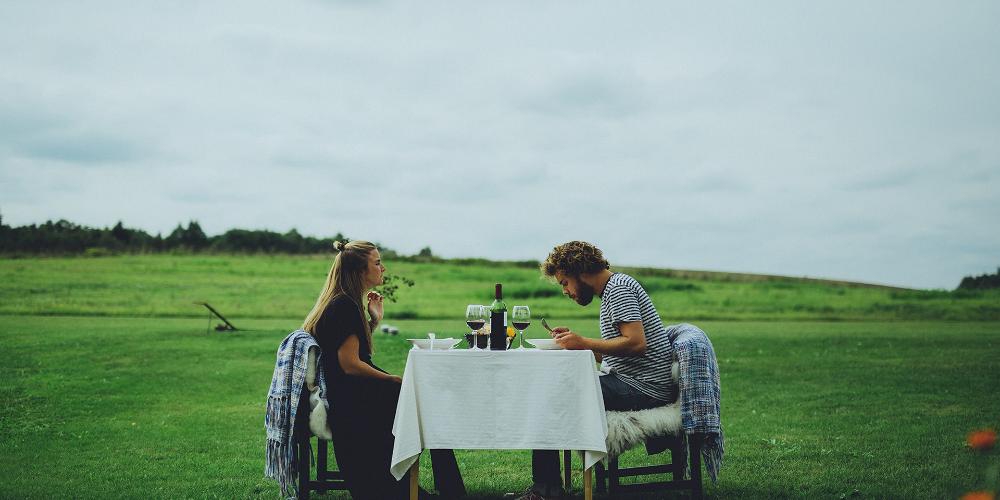 Notes on caravan camping in Estonia
Caravan camping has a romantic feel to it, especially during Estonia's light-filled summer nights! There are no restrictions – just take your home and drive wherever you desire.
In Estonia, you can take your camper van or caravan right into nature. You can stop at scenic places in the woods or at the seaside. You can find a seaside campsite or cottage with all the amenities that a camper van traveler might need as close as a few kilometers from Tallinn's medieval Old Town.
Estonian territory is fully covered with map data for GPS devices. Road atlases are on sale in bookstores, supermarkets, and gas stations, and the traffic sign system makes for easy navigation. From Estonia, you can travel freely to Latvia or take the ferry to Finland or Sweden.
The best time for caravan travel in Estonia is summer. The days are long, so it is safer to drive and you'll have more time to take in the gorgeous nature views while you're camping. As Estonia has a low population density — only 30 inhabitants per square kilometer —it is easy to find privacy outdoors.
There are plenty of campsites suitable for folks traveling in caravans and camper vans in Estonia. Most managed campsites are open from May to October, though you can find places to park at RMK sites open year-round, too.
Spend a night by the sea

Photo by: Margus Kontus

Accommodation with a million-euro view

Photo by: Margus Kontus
When driving in Estonia, keep in mind that:
Estonia has right-hand traffic and an extensive system of roads, the quality of which varies
the speed limit on roads outside of towns is 90 km/h and 50 km/h in settlements unless otherwise specified
the driver and all passengers have to wear seat belts
the headlights of your car have to be turned on at all times
the driver has to be completely sober – Estonia has a zero-tolerance policy
when towing your caravan, you will need to keep its backlights on
drivers must carry their driving license and car registration documents at all times
Find the perfect place to park your camper van
Afraid the rain will spoil your plans?