Reverie Chaser is a travel blog from Alina & Jekabs Andrusaitis, a couple from Latvia who has visited over 45 countries and don't plan to stop any time soon. Alina writes all the travel stories and Jekabs is the one behind the camera, creating amazing photographs and videos. Recently they visited the wonderful island of Saaremaa. Have a look at what they had to say about their 3-day trip.
Spa vacation in Estonia is one of the most popular families and couples trips by car from Latvia! Nearly every week I hear that one of my friends or acquaintances is going to Pärnu or Saaremaa to take some time off. I visited Saaremaa more than five years ago, so I thought it was time to revisit this beautiful island! We arrived there straight from Hiiumaa, so be sure to check our blog post about the smaller sister island!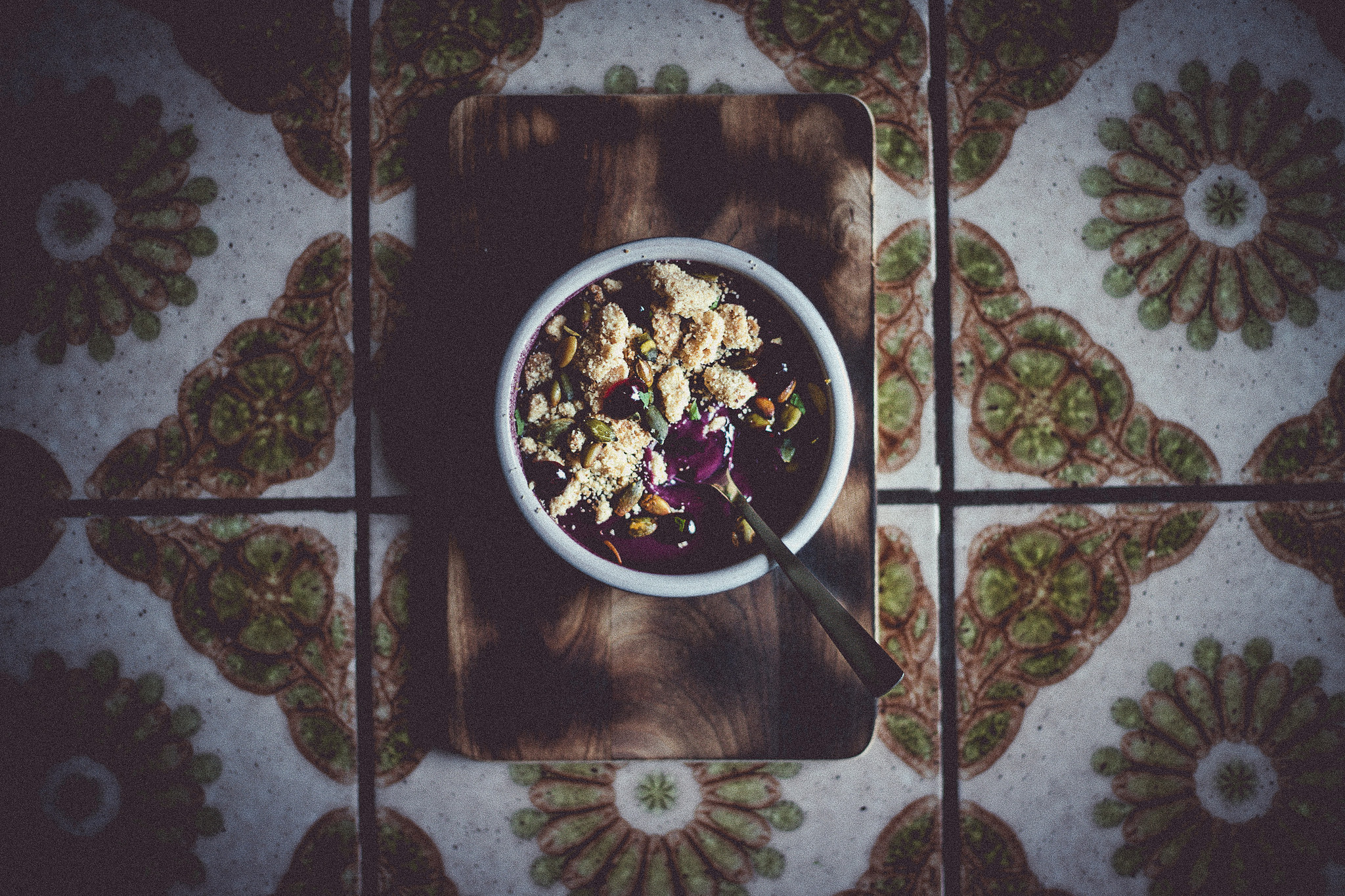 How to get there? The easiest is to take a ferry from Estonian mainland, for two adults and the car it costs 18.60 eur one way. I heard there is a plan to open ferry connection from Riga, so I hope it happens soon!
How to choose where to stay? For us it was important to have a modern hotel with parking, good spa and breakfast. As we celebrated our 14 years together anniversary, we wanted something special, so we booked the Romantic Package in Georg Ots Spa Hotel. In winter on a weeknight it costs 399 euros for two nights with couples treatments, one 50 euro dinner included and breakfast in bed! There are many different hotels, guest houses and camping spots on the island, so there is something for everyone!
Day 1: Dining in Retro
As it was already dark when we exited the ferry, our only order of business for that evening was getting a nice dinner. For that we stopped in a lovely cafe in the city center, Retro. Already at the entrance I saw something that reminded me of my childhood, the famous ice cream displays from Penguin cafe! I used to have one of those just next to my house and it was the biggest treat. The TV was on and the cute Czech cartoon "Štaflík a Špagetka" was playing, and a welcoming waiter brought us the menu and house lemonade. I felt just at home in my gray sweater with kitties here!
While we waited for our food to arrive (and you have plenty of choice here, from nostalgic foods to very international ones like Thai to unusual ones like white garlic bread!), we had time to see the decorations. A lot of Soviet time toys, table games and various stickers around. The waiter told us that some of the items were bought in an antique store, but most were given by friends. This place is popular among Estonian celebrities and there is even a wall with polaroids of those who have visited! If you are ever in the area, be sure to check out our picture, as we were asked to take one too!
Staying in Georg Ots Spa Hotel
Once we finished our meal, it was time to head to our hotel, Georg Ots Spa. It has become a tradition for us and our family to stay here, and it was not the first time we visited! This time we had the special Romantic package that included:
2 nights in a room with the sea view
3 couples treatments (massage, romantic bath and feet treatment)
A romantic dinner for two worth 50 euros
Breakfast in bed
As well as access to spa center, free internet, parking, regular breakfast buffet, gym and a few other bonuses.
heart shaped stone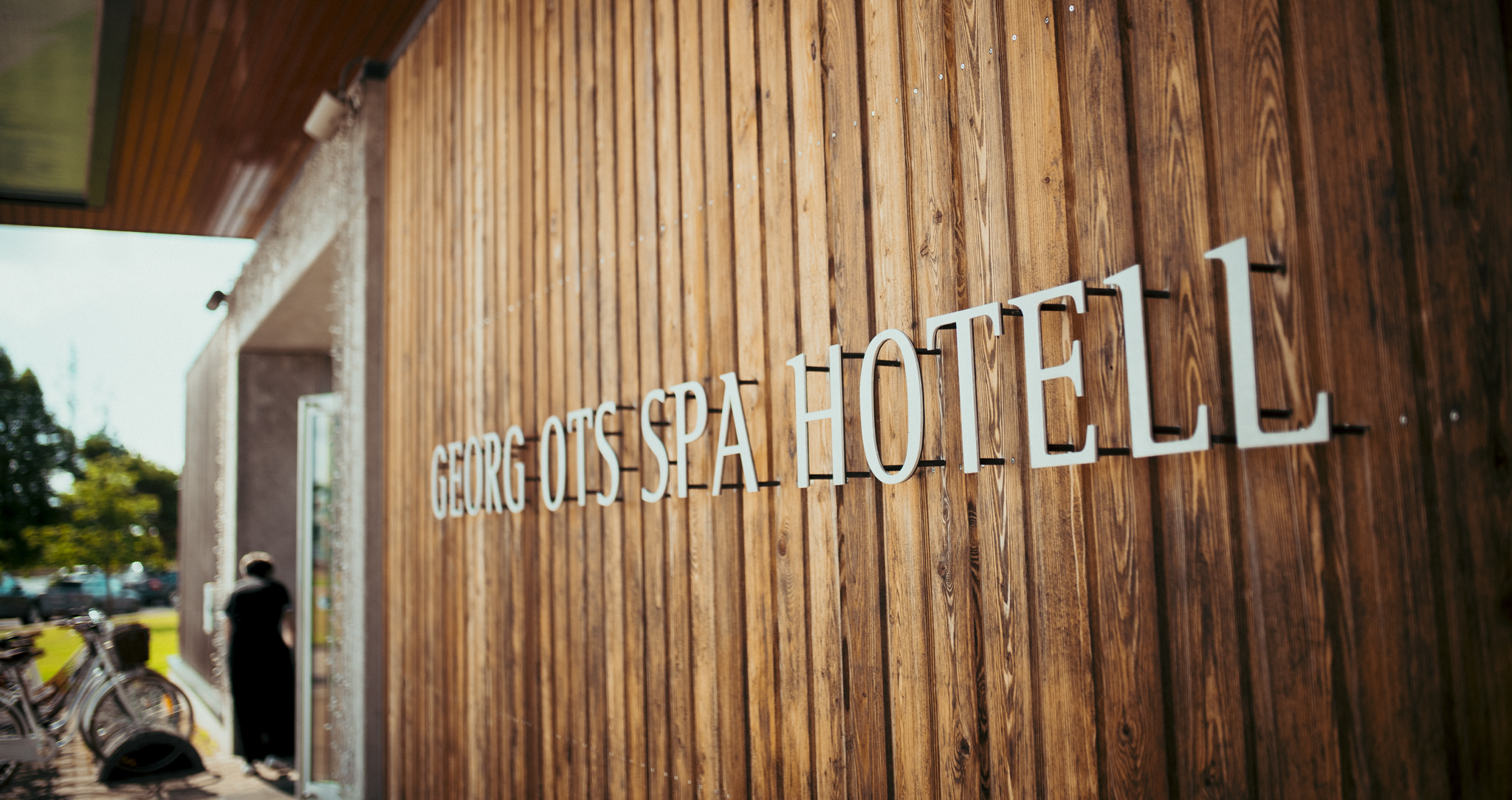 The first surprise awaited us when we entered the room – it was covered in rose petals! Soon a maid arrived and brought us some chocolate, also some pink pieces! As it was relatively late and we had big plans for the next day, we went to bed early.
Day 2: Breakfast
We had opted for going to the breakfast buffet on this day, and we were nearly the last ones to come for breakfast, as we overslept! Since we usually don't have much time to eat during the day, we made sure to have a really good meal in the morning, enjoying the many dishes in the hotel. This place is famous for their cooking – homemade pancakes, jams, pates and even yoghurt! I liked the tea stand a lot, as it had a wider than usual selection, and I made sure to fill up my thermo cup for the way as well.
Only in the morning, when I was packing my bag for the day I noticed the view outside – the small port (you can park your yacht when you stay here!) and a small herb garden just outside our window!
Sõrve Lighthouse
Our first stop is the Sõrve lighthouse. I remember this place from the previous times I visited, as it was the beach where our guide once told us to look for heart shaped stones. Back then we even climbed up to the top of the lighthouse, but during the winter it is closed. But there is something new, the visitor center nearby, which offers information about the lighthouses of the Baltic sea (in winter open on Saturdays only). You can even spend the night there, as there is a small hotel upstairs! It was amusing to see how much the children loved the small toy lighthouses on display! We walked around like giants, reading about the history of the place.
We also had a nice walk outside, though it was very windy, the sun was shining and it was nice to see the light. The place is very quiet off season, so you are guaranteed to be here on your own.
Ohessaare cliffs
Our next stop is Ohessaare, the place of which I could remember for a long time, I just remembered visiting it few years back and seeing those towers made of stone! Well, towers are still there, people build them, the wind and water tears them down, but the view is serene and a bit surreal. Further along the road is also the larger cliff (and the windmill and cafe, but those are only open in the summer). This time what surprised me the most was the white-tailed eagle we saw flying up, as we were passing by on the road. This is the largest nesting eagle in Estonia, and there are about twenty pairs live on the island. Islands are the best place to see them!
Vilsandi national park - the most unusual hike in Estonia
Next we are headed to Vilsandi National park. Vilsandi actually is an island a bit off the coast, but the park stretches also in the main island. We see doe and marten, as well as the peaceful Estonian countryside living. Some of the bus stops even have curtains! People obviously take care of their environment here.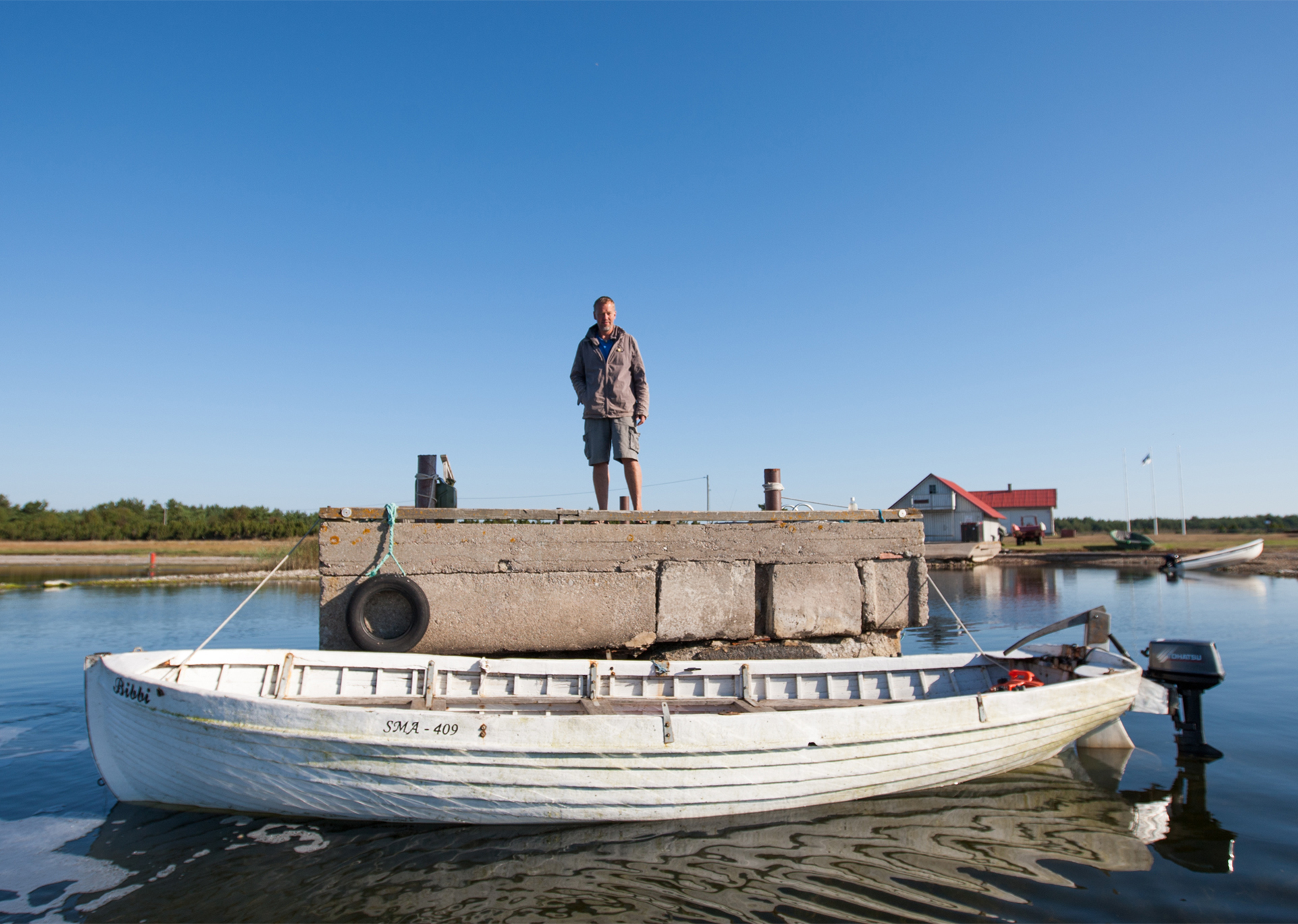 We first visit the tourism information center and learn that one of the most unusual hikes in the country is located here, as the 5 km long walk will take you through water, at times up to your waist or even armpits! The hike is only done when the water level is low and in summer. You can go back with a boat as well. The boats can be hire to visit the island in summer, or go to the sea to see the seals in spring. Vilsandi national park is unique as it has alvar meadows, orchids and unusual fossils, even corals in them! It used to be a coral atoll, just like the Maldives are now! The park is an important resting point for migratory birds, so there is absolutely no hunting here!
Visiting this park was one of the highlights of our trip. We spend some time looking for a nice sunset spot, checking out two of the peninsulas. One was near Kihelkonna (there is a unusual pawed road there), and the other to Kuusnõmme. We were warned that roads are not paved and it did takes a bit to get to the end, still the view was amazing! Käkisilma campsite is here, and this is where you would leave your car to start the water hike, but even without that the scenery is fantastic. Pine trees is a row, swampy area near the campsite with stones and reflection of the trees in it. We even saw a fox come by so close we almost could touch it!
Want to know more? Read the full story.