• Estonian cuisine is perfect for a child's palate – our dishes are not overly complex and we prefer clean flavours.
• Most local dining spots provide activities for children, this may include reading materials, arts and crafts or a play area.
• In Estonia, children are always welcome at the dining table, no one will give you dirty looks for bringing your kids along to a restaurant.
Is eating out with children fun or stressful? Depends on where you want to eat. Children's' demands are simple, they want food they like and familiar tastes. But they eat quickly! There is no time to waste at the table if you are in a hurry to go and play. If a restaurant has a heartfelt atmosphere, everyone will feel comfortable coming in for a meal. What makes Estonian restaurants stand out is our penchant for using local produce to create authentic and tasty dishes without excessive frivolities. It is also a local custom to bring your children along to most places and really enjoy their company.
Estonian cuisine is sure to get top marks from kids. Our foods are seasoned with care, delighting those with more sensitive palates, and become fast favourites even among the tiniest of tots. A lot of places have separate kids' menus, which have often been compiled as colouring books. If you have any special requests concerning your kids, service personnel is always happy to oblige. Play areas are very popular in restaurants and cafes, providing children with a variety of activities for when they get bored by the table. We all know that little ones do not need a lot of time to fill up on their meal and they are often left puzzled as to how grown-ups can sit around a table for so long.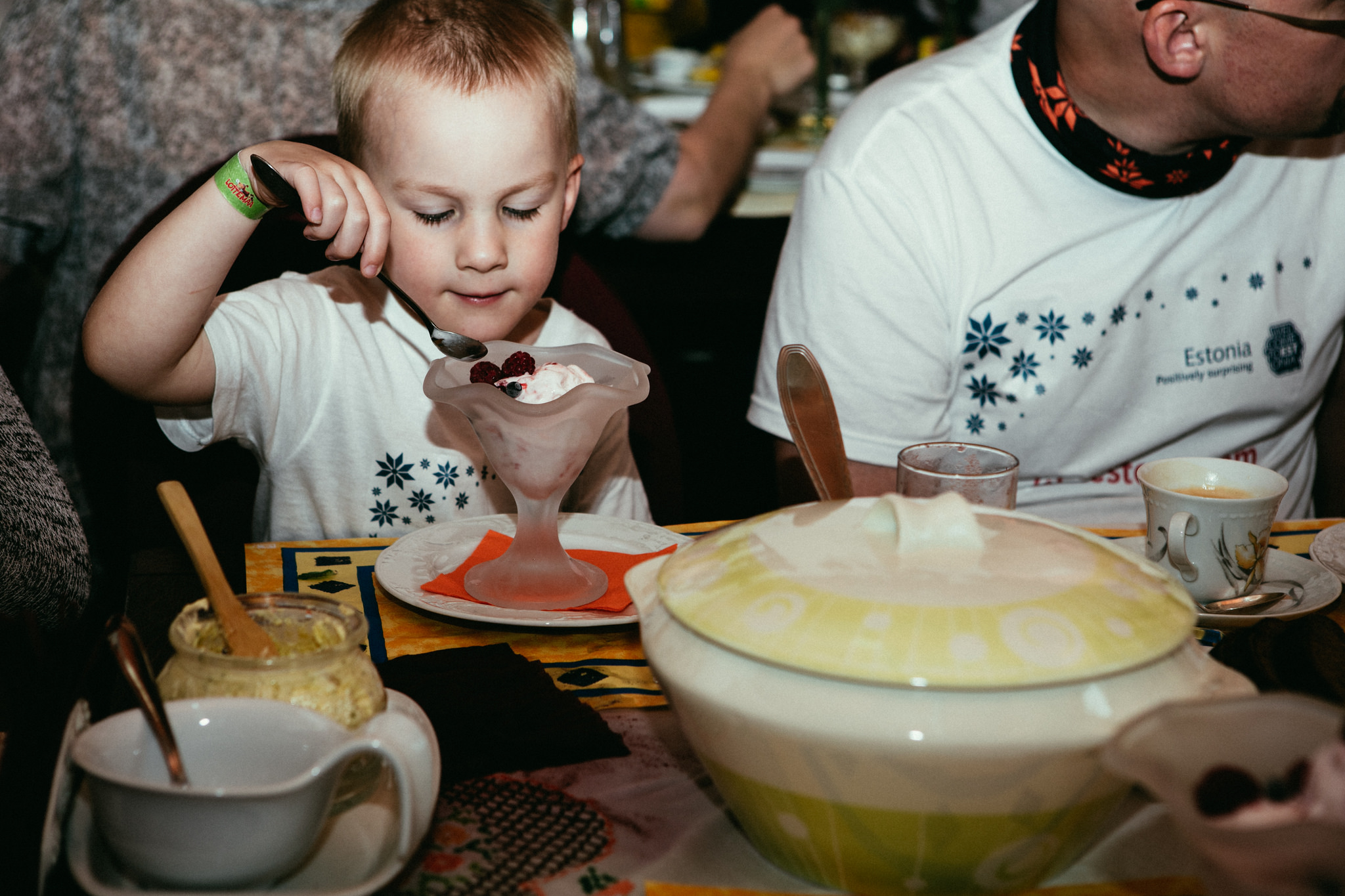 Northern Estonia
Some places turn out to be real gems for kids, for example restaurant Lucca has a play room that is almost as big as the dining area. During summer months, kids can play in a spacious garden. The Viking Village Tavern is a great way to travel in time and visit an ancient viking village; it is both fun and educational.
Southern Estonia
Some places win the little ones over with a homely atmosphere, just like the cosy Amrita Cafe in Viljandi. When you find yourself at the university town Tartu, stop by the Ylicool lounge, which kids love for its huge play room.